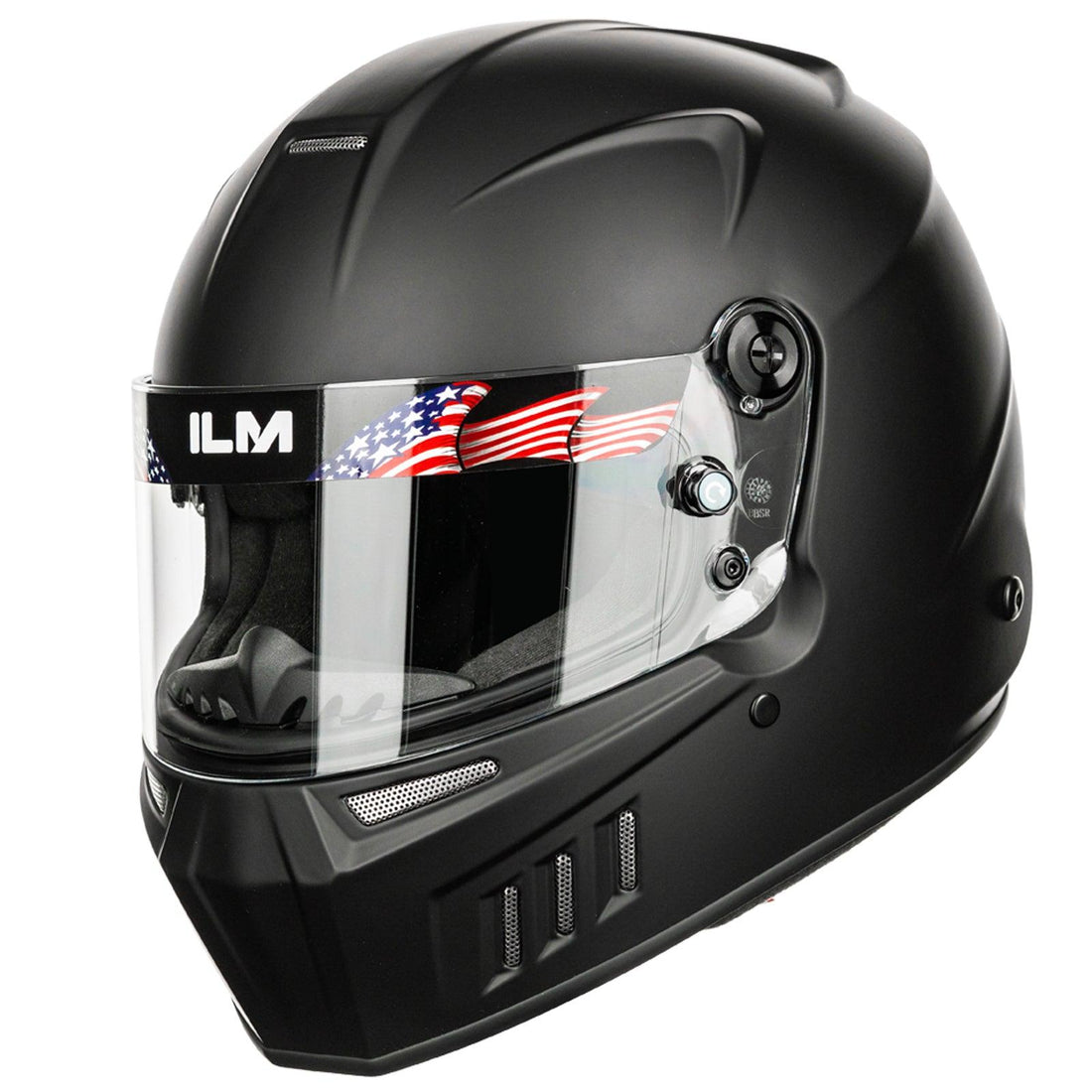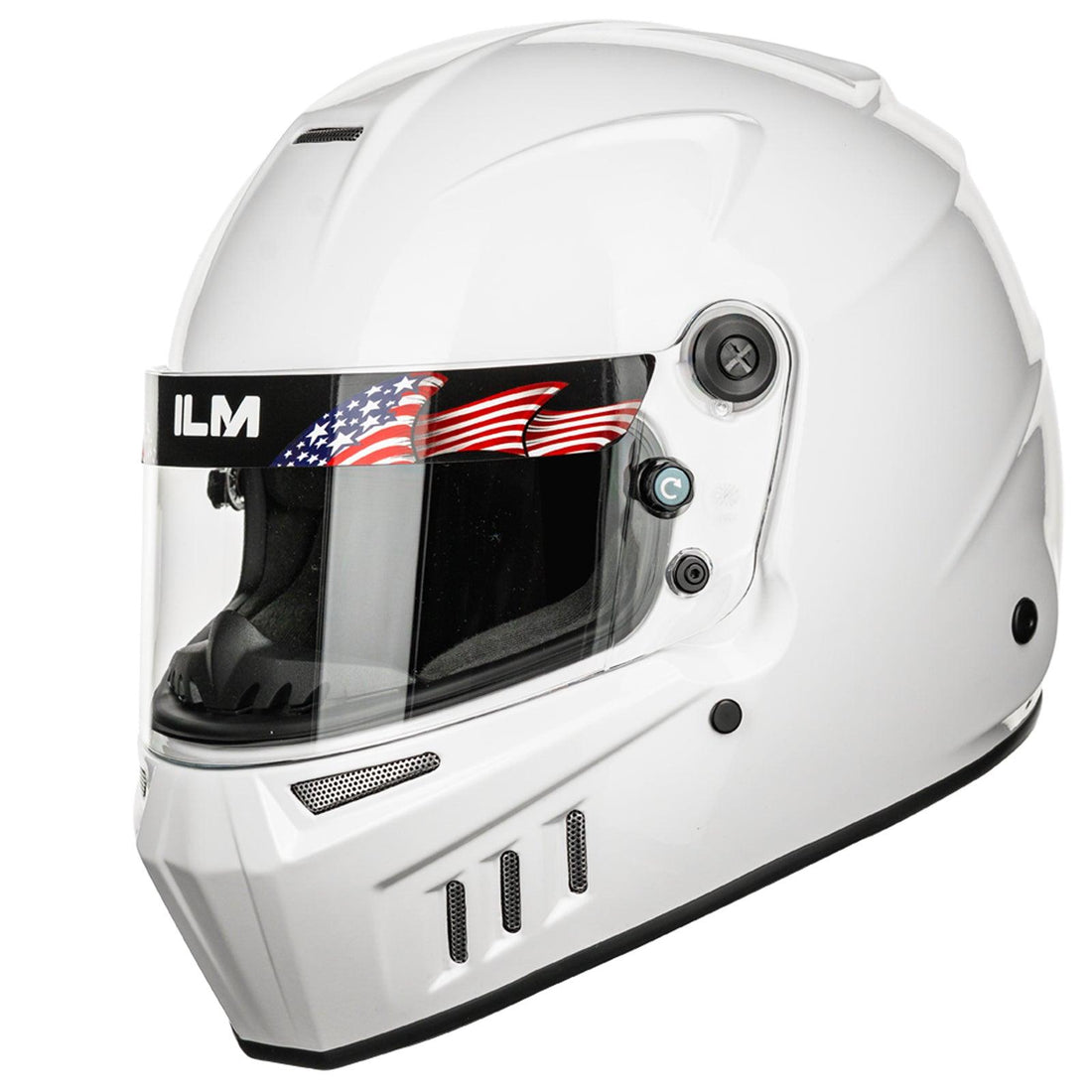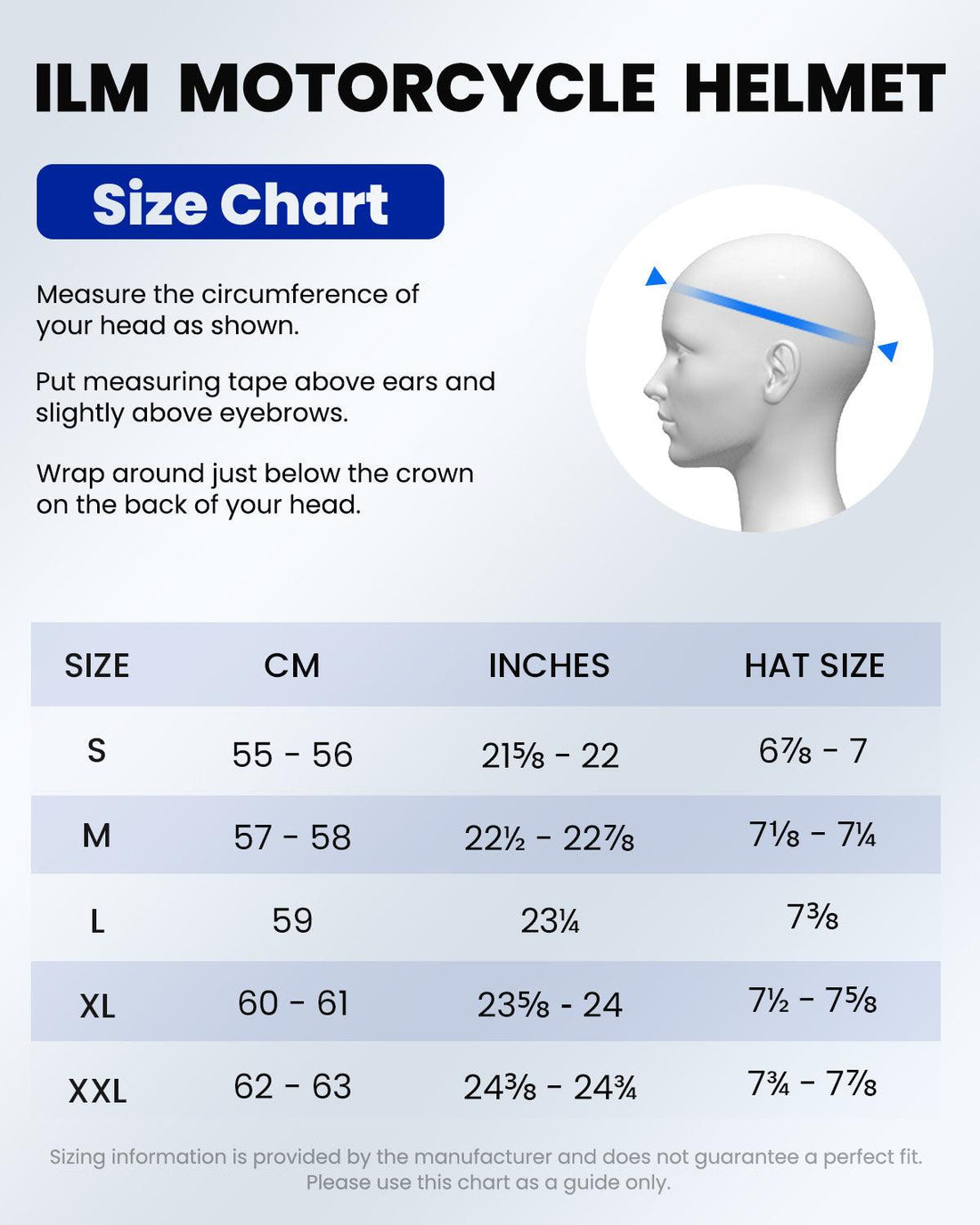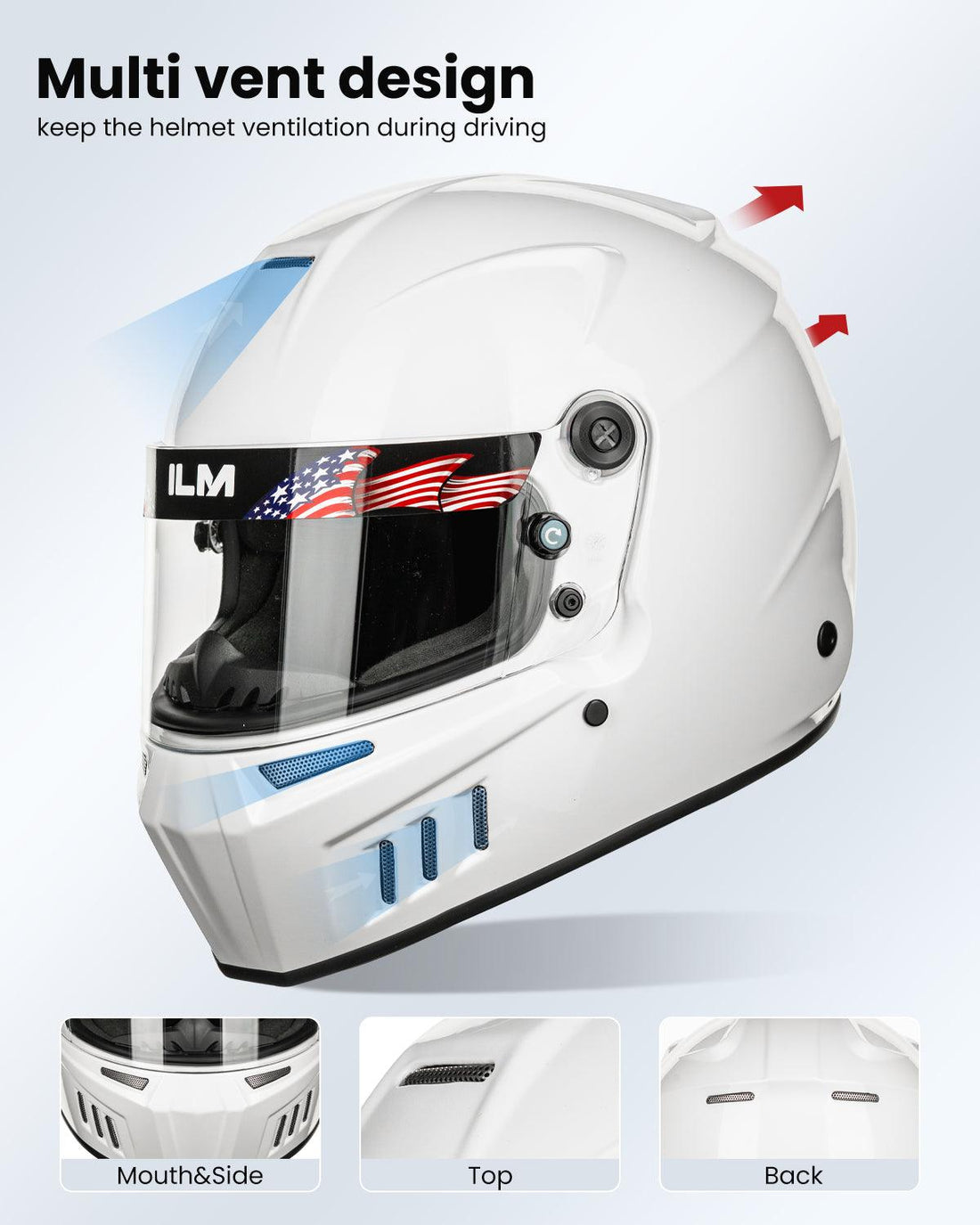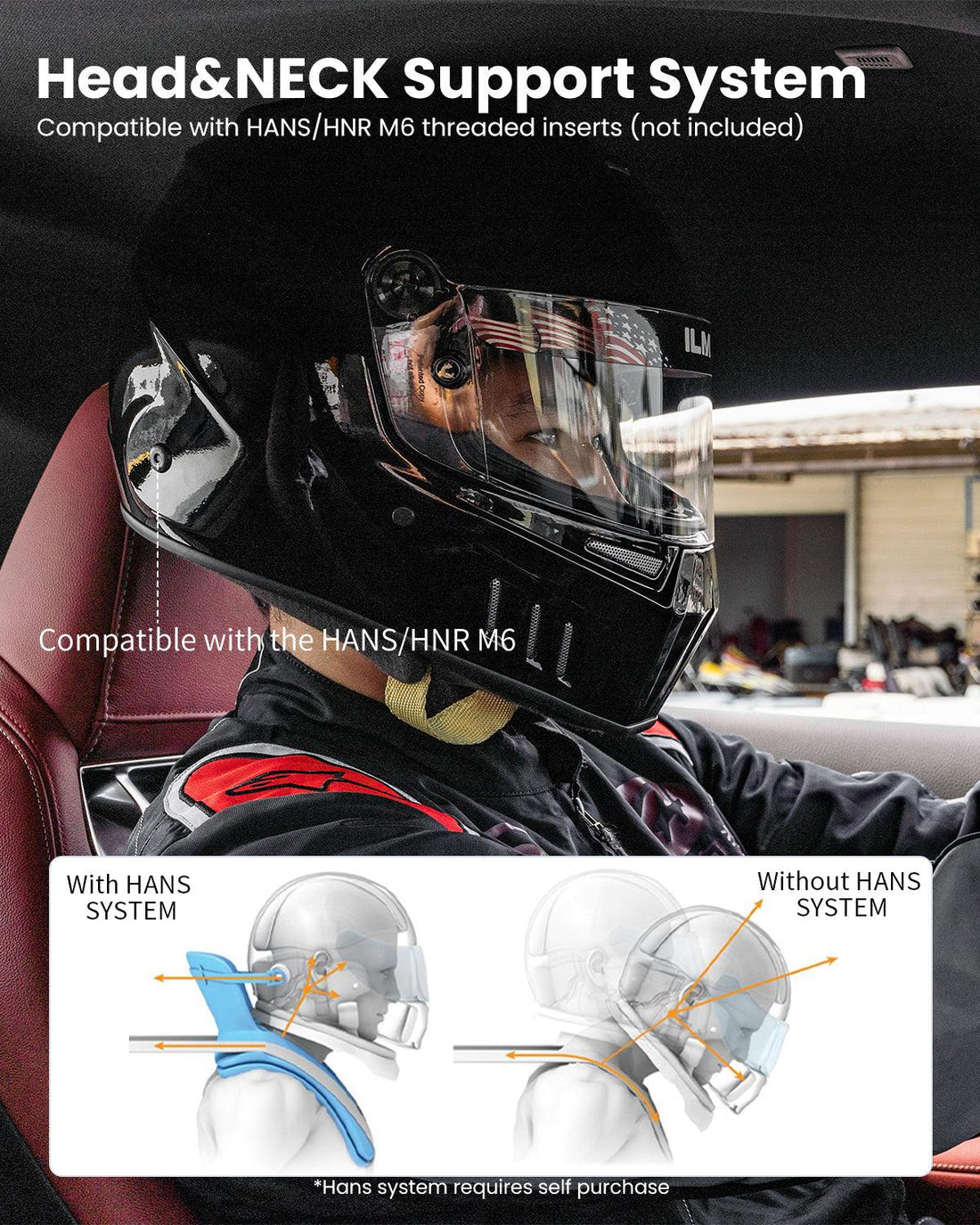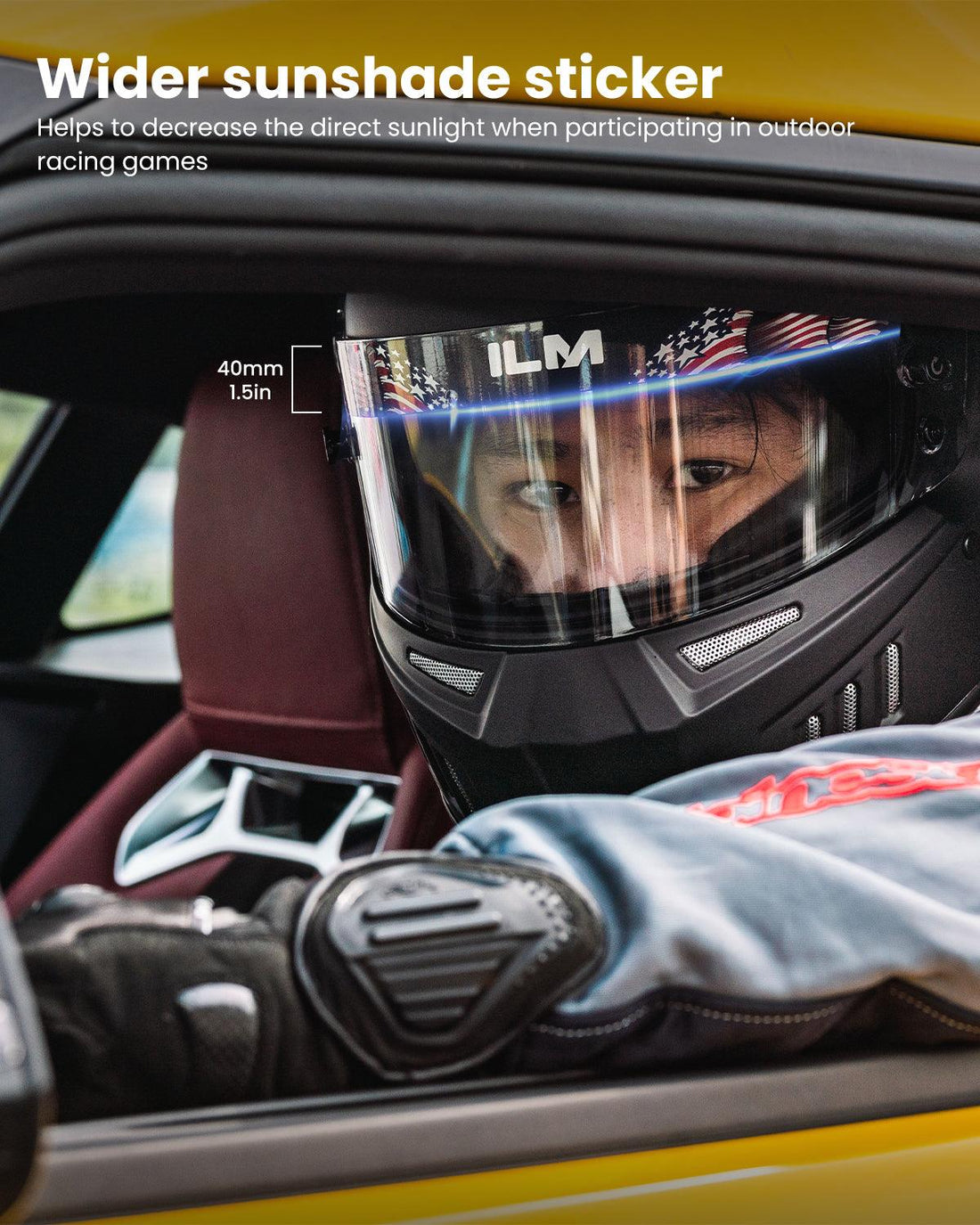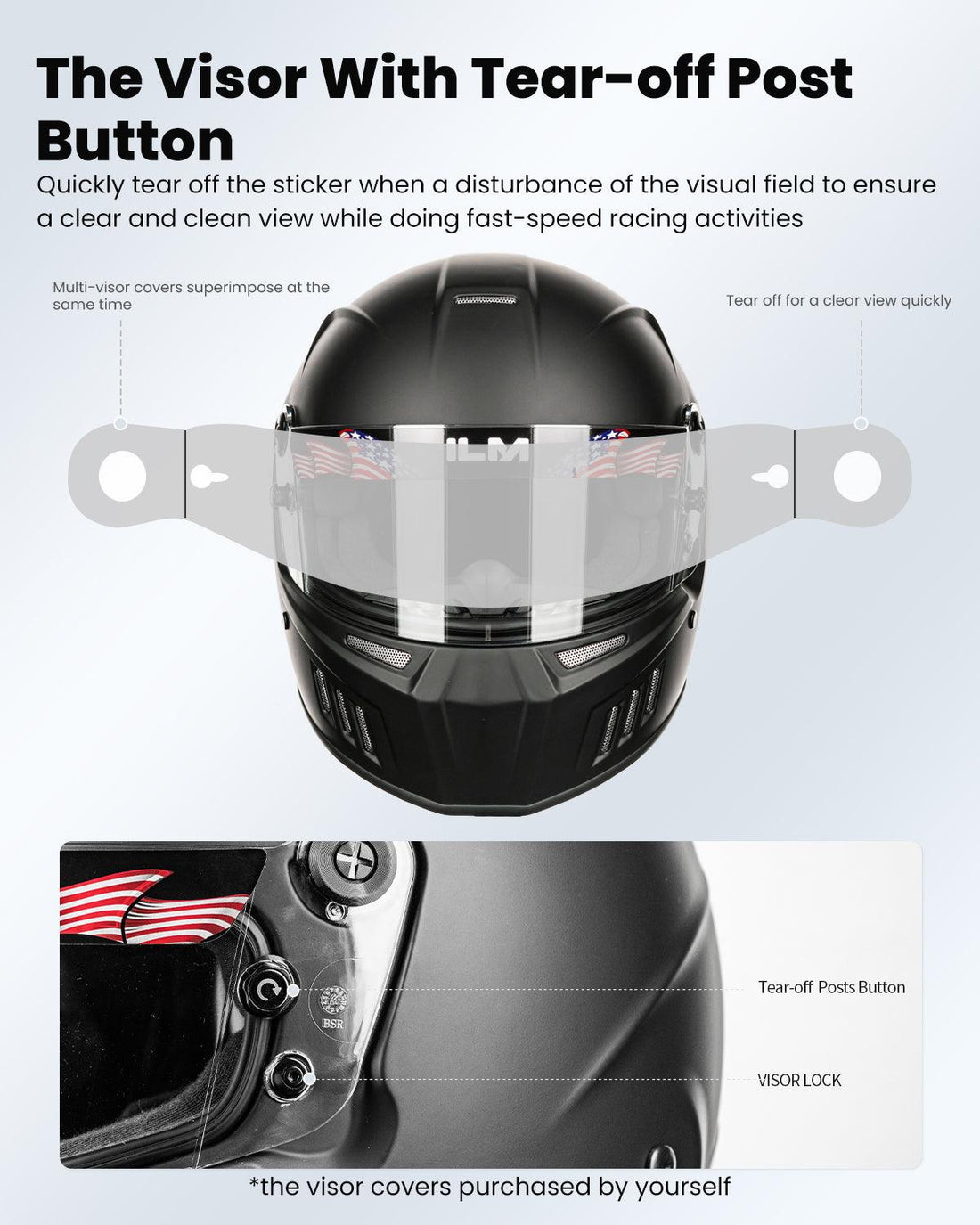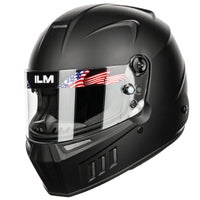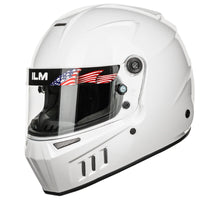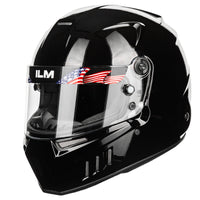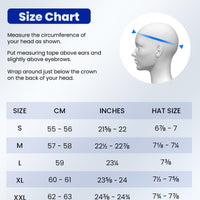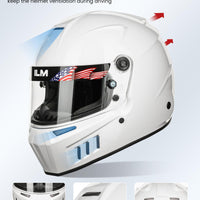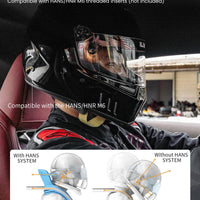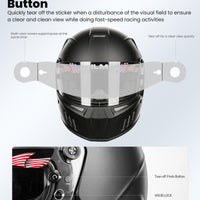 ILM Snell SA2020 Approved Auto Racing Lightweight Fiberglass Full Face Helmets Model 890
Product Description
Snell SA2020 Certified, made of Fiber Reinforce Plastic(GFRP) composite shell, Double D-ring equipped, more lightweight, and higher safety.
Compatible with HANS/HNR M6 Threaded Inserts(not included), convenient for you to install Head&Neck Support devices to protect your head and neck from getting hurt when participating in auto racing sports.
40 MM sunshade film on the top of the visor helps to reduce giddiness and dizziness caused by the sun/light while doing car racing acclivities.
High-density Expanded Polystyrene (EPS) fire retardant inner pads enhance comfort and safety when it happens to an accident.
Tear-off posts button on the visor allows installing tear-off posts on the visor so to ensure a clear view according to the racer's needs.
IMPORTANT: This helmet is an automobile racing helmet, not US DOT approved to use on public streets, roads, or highways. This helmet meets all requirements of Federal Motor Vehicle Standard (FMVSS) 218.
Performance
We have put countless hours into research, design, innovation, and testing our products to make sure we offer exceptional performance. Function is at the core of every new design. We are constantly looking to improve the fit, comfort, airflow, shock absorption, strength and style of our helmets and products.
Safety
We developed an in-house test lab to make sure our helmets met the highest standards of safety and quality. When the vast majority of helmet brands are choosing designs from a foreign factory's catalog, and investing in sales and marketing rather than testing, ILM still continues to rigorously test in house.