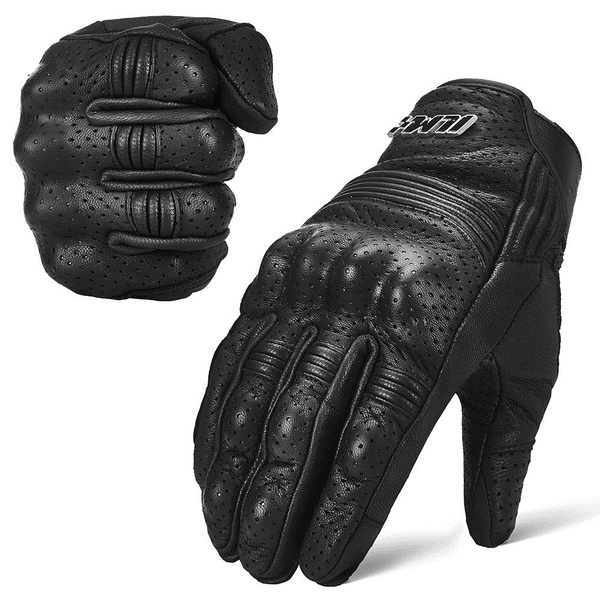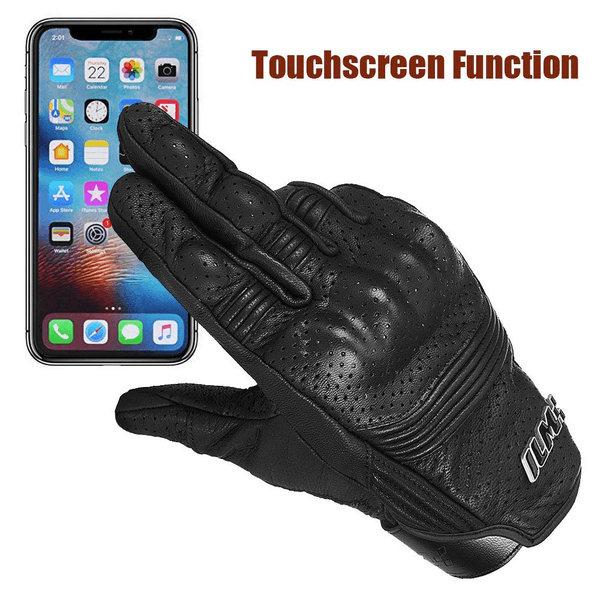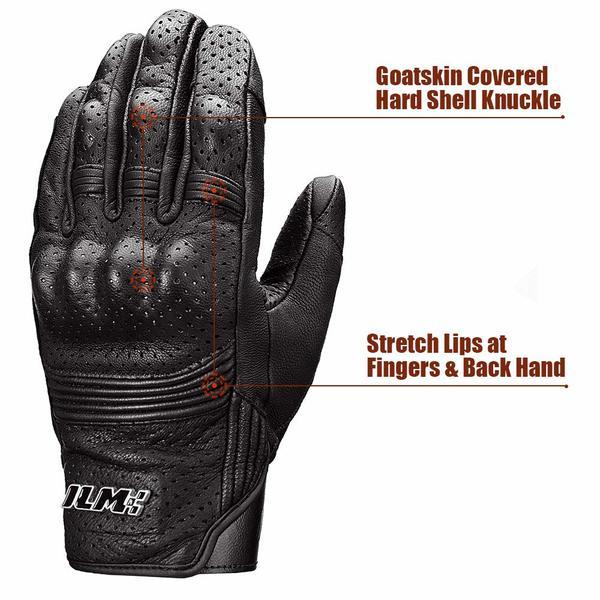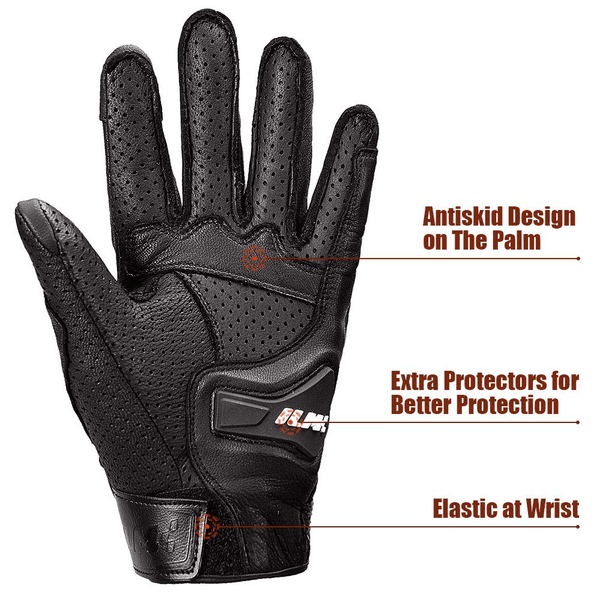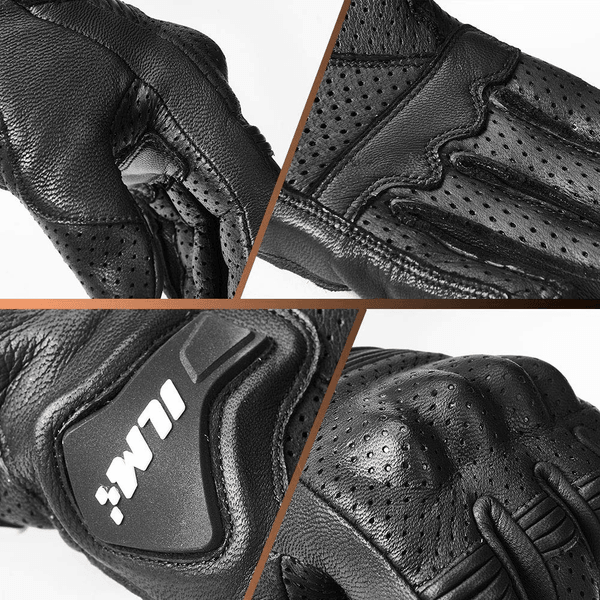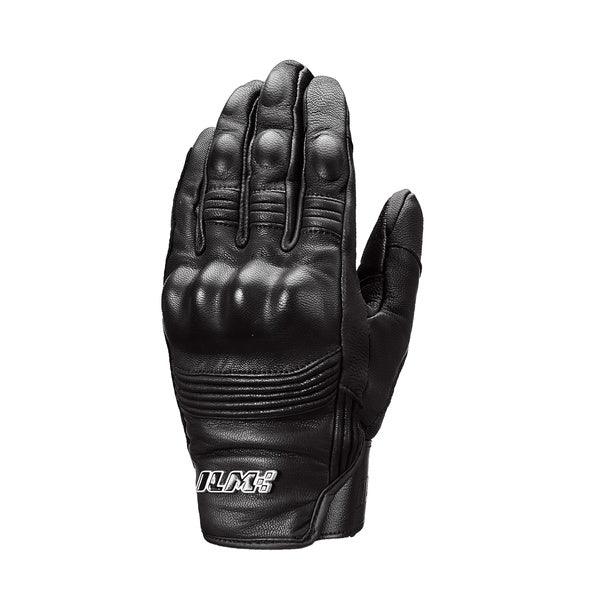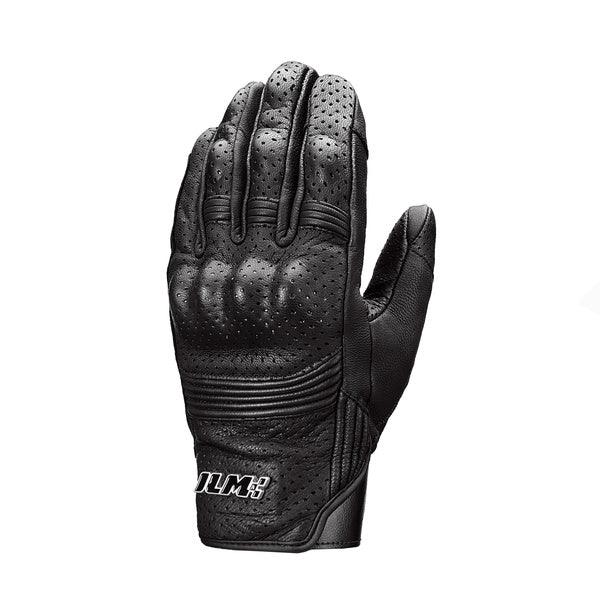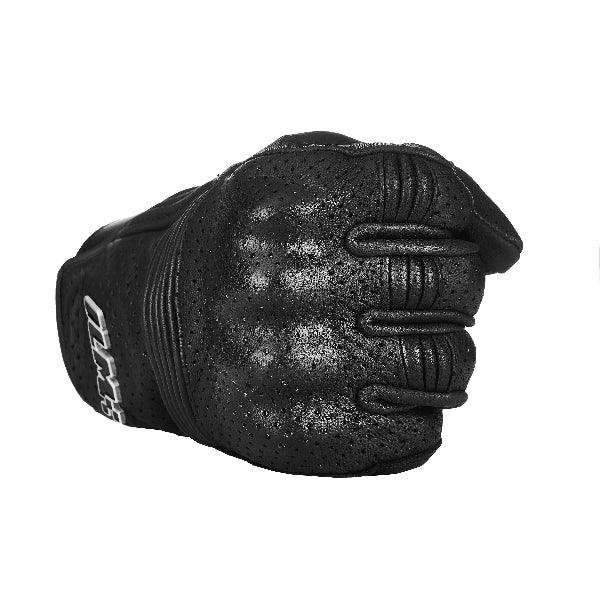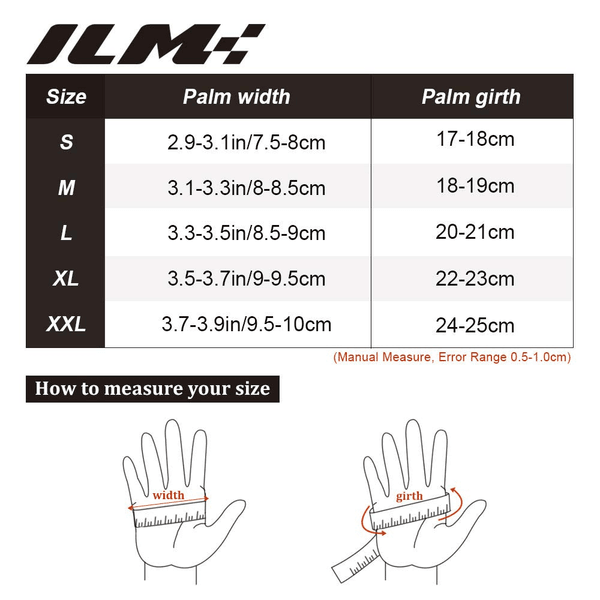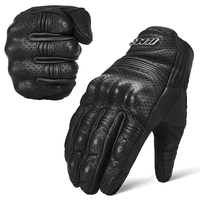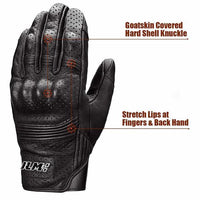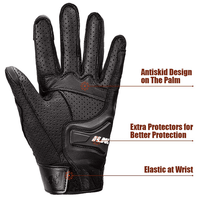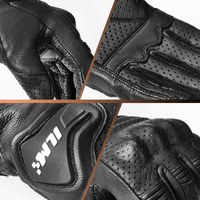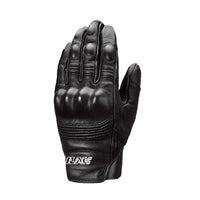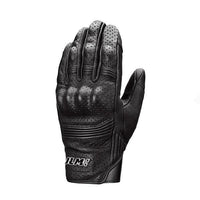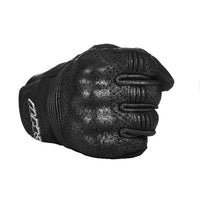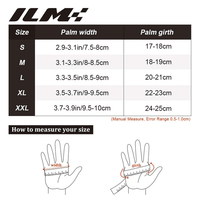 ILM Goat Skin Leather Gloves Model DN01
Product Description
Goatskin Covered Hard Shell Knuckle - The gloves are made from high grade goat skin that ensures durability through a variety of situations. The knuckles are hard shell PVC which provides the utmost protection to your hands in the event of a knock or crash.
Touchscreen Function - The thumb and forefinger have touch screen capability. The gloves can be used with any number of touch screen devices without the user having to remove the glove. This makes them ideal for outdoor use.
Stretch Lips at Fingers and Back Hand - There is added capable expansion of the fingers and wrist of the glove. This allows the glove to expand or shrink with your hand depending on a change in weather or blood pressure.
Elastic at wrist - The elastic strap around the wrist of the glove provides complete user control over how tight the glove fits on the hand. The elastic and Velcro system are used in tandem to tighten or loosen the glove according to user preference.
Perforated Glove - The glove fingers and back are perforated goat skin. This makes the glove perfect for summer riding as the glove provides protection while keeping the rider cool and comfortable.

The hard knuckle protectors covered with goatskin leather gives the entire glove a neat and stylish look. Palm padding has been added for extra safety.
The glove features the touchscreen fingertips, allowing you to use your phone or navigation system without removing a glove. They are ideal for motorcycle, motorbike, motocross, mountain bike, cycling and other outdoor sports activities.
ILM Perforated Breathable Gloves for Summer Riding Comfort
Stretch Lips

Stretch lips at fingers and back hand provide an excellent fit and an excellent resistance to flex fatigue for wearers.

Elastic at Wrist

The adjustment tab at cuff provides complete user control over how tight the glove fits on the hand.

Extra Palm Paddings

The hard knuckle protectors and the integrated palm protections increase the abrasion resistance, protect against impacts and scraping.

Important Note of the Size

Depending on the material, the leather gloves provide a snug fit, we suggest going one size up after measurement if you prefer a better fit.
Performance
We have put countless hours into research, design, innovation, and testing our products to make sure we offer exceptional performance. Function is at the core of every new design. We are constantly looking to improve the fit, comfort, airflow, shock absorption, strength and style of our helmets and products.
Safety
We developed an in-house test lab to make sure our helmets met the highest standards of safety and quality. When the vast majority of helmet brands are choosing designs from a foreign factory's catalog, and investing in sales and marketing rather than testing, ILM still continues to rigorously test in house.