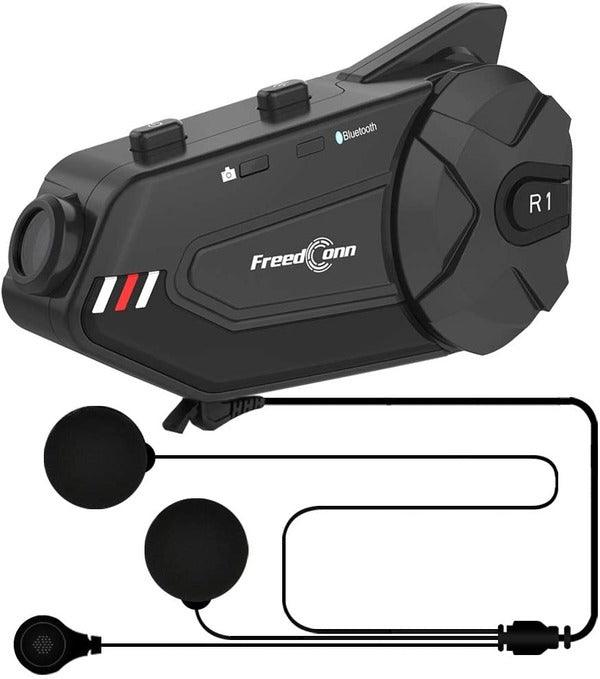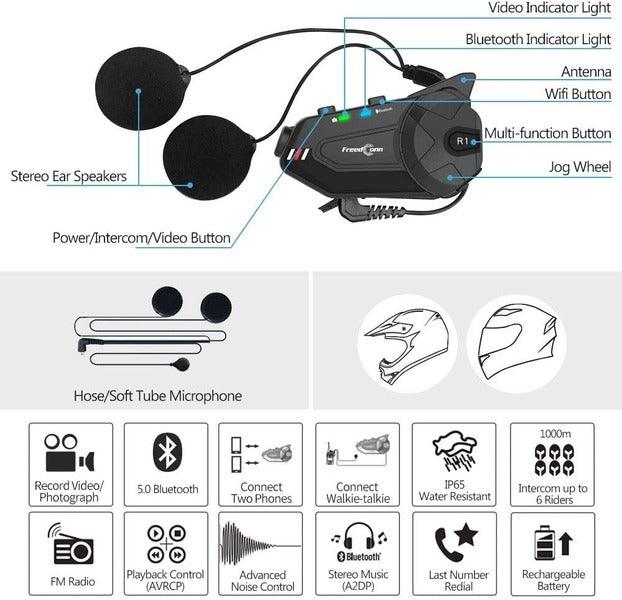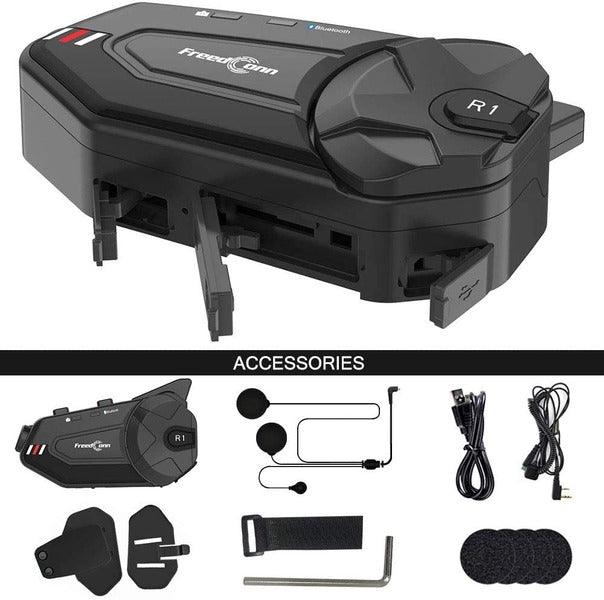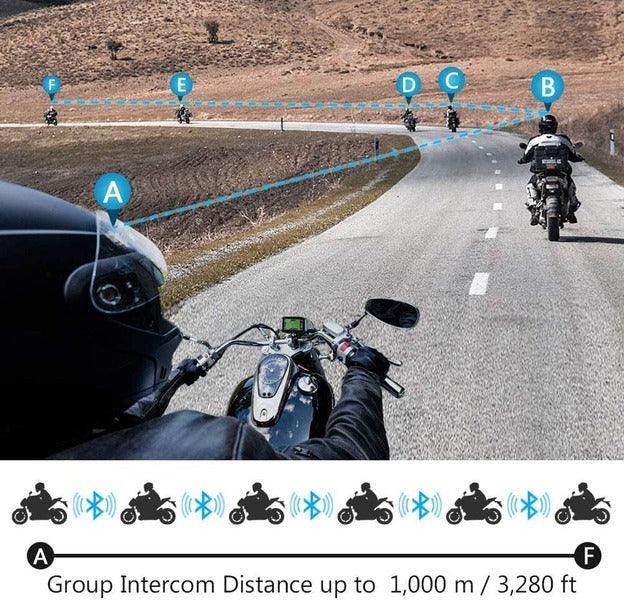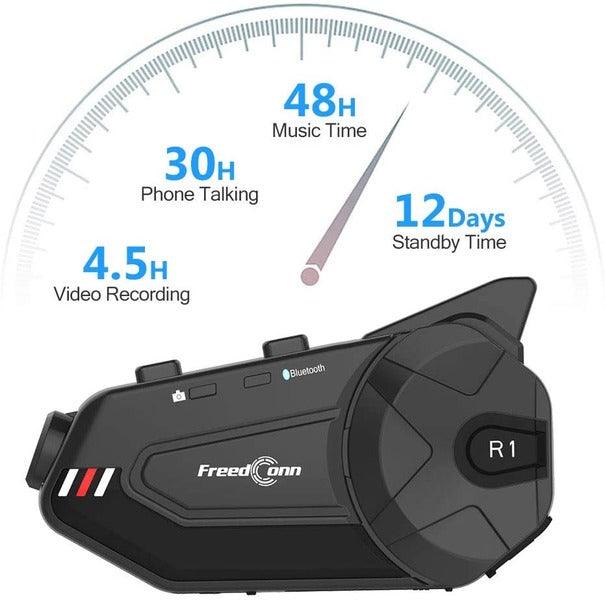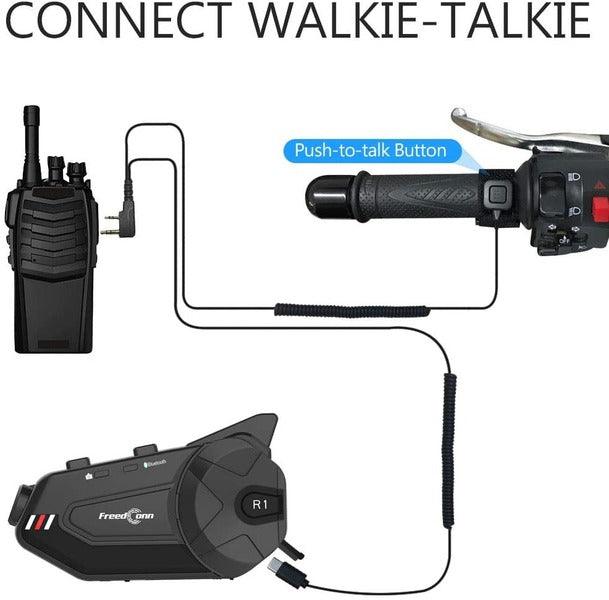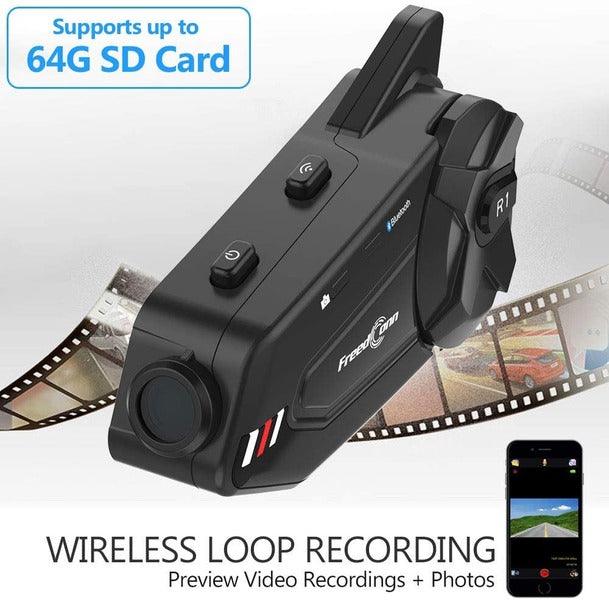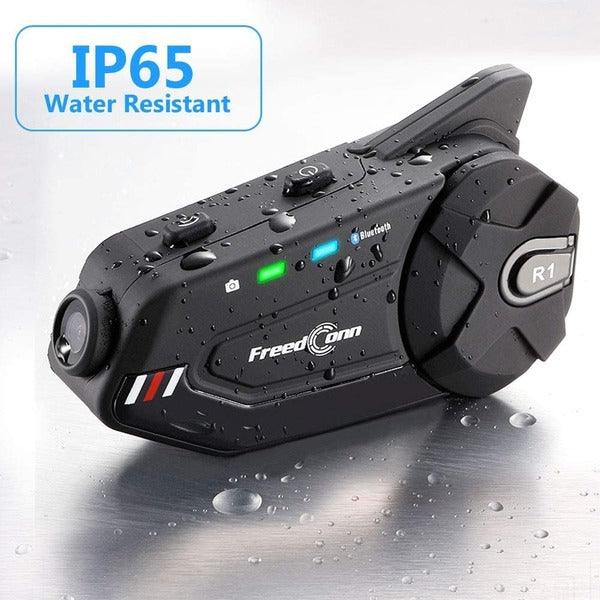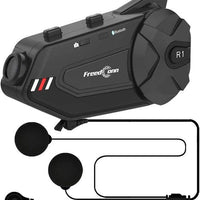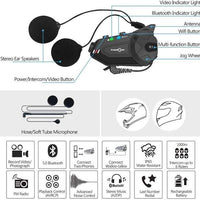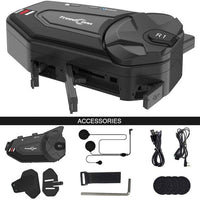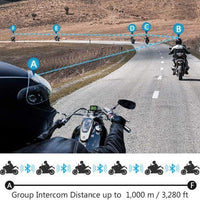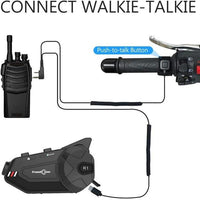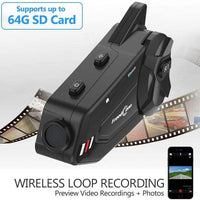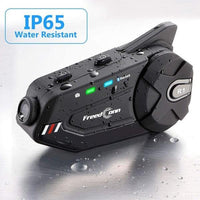 ILM Motorcycle 6 Rider Bluetooth Communication System with HD Camera
Product Description
Bluetooth 5.0 Technology ensures more stable helmet communication, wireless intercom and Bluetooth connectivity. Built-in 120°1080P camera, motorists can take videos and snap photos while riding off road or taking motorcycle tours. Rated IP65 waterproof under IEC standard 60529.
Ultra Long Battery Life: After 2 hours of full charging, this Bluetooth communication device supports 12 days standby time, 30 hours phone talking, 4.5 hours video recording, or 48 hours music time.
One touch control for answering and rejecting incoming calls, voice calling by activating Siri/Bixby and etc., volume adjustment, play/pause music, FM Radio and GPS Navigation Audio. High quality earphones and HiFi speaker with full stereo sound comes with the package.
Support 6 riders group intercom/walkie-talkie with maximum distance up to 3,280 feet/1,000 meters. Rider-to-rider communication is also compatible with ILM-T-MAX Bluetooth helmet headset to meet different communication needs. This ILM-R1-Plus headset fits almost all helmet.
Remote control and easy setup via GoPlus Cam App. Easy to install the motorcycle Bluetooth headset with firm clips or adhesive stickers. The user manual in the package introduces functions and operations in detail. Voice reminder helps to easily utilize functions. Enjoy your ride with this Bluetooth headset!
Performance
We have put countless hours into research, design, innovation, and testing our products to make sure we offer exceptional performance. Function is at the core of every new design. We are constantly looking to improve the fit, comfort, airflow, shock absorption, strength and style of our helmets and products.
Safety
We developed an in-house test lab to make sure our helmets met the highest standards of safety and quality. When the vast majority of helmet brands are choosing designs from a foreign factory's catalog, and investing in sales and marketing rather than testing, ILM still continues to rigorously test in house.