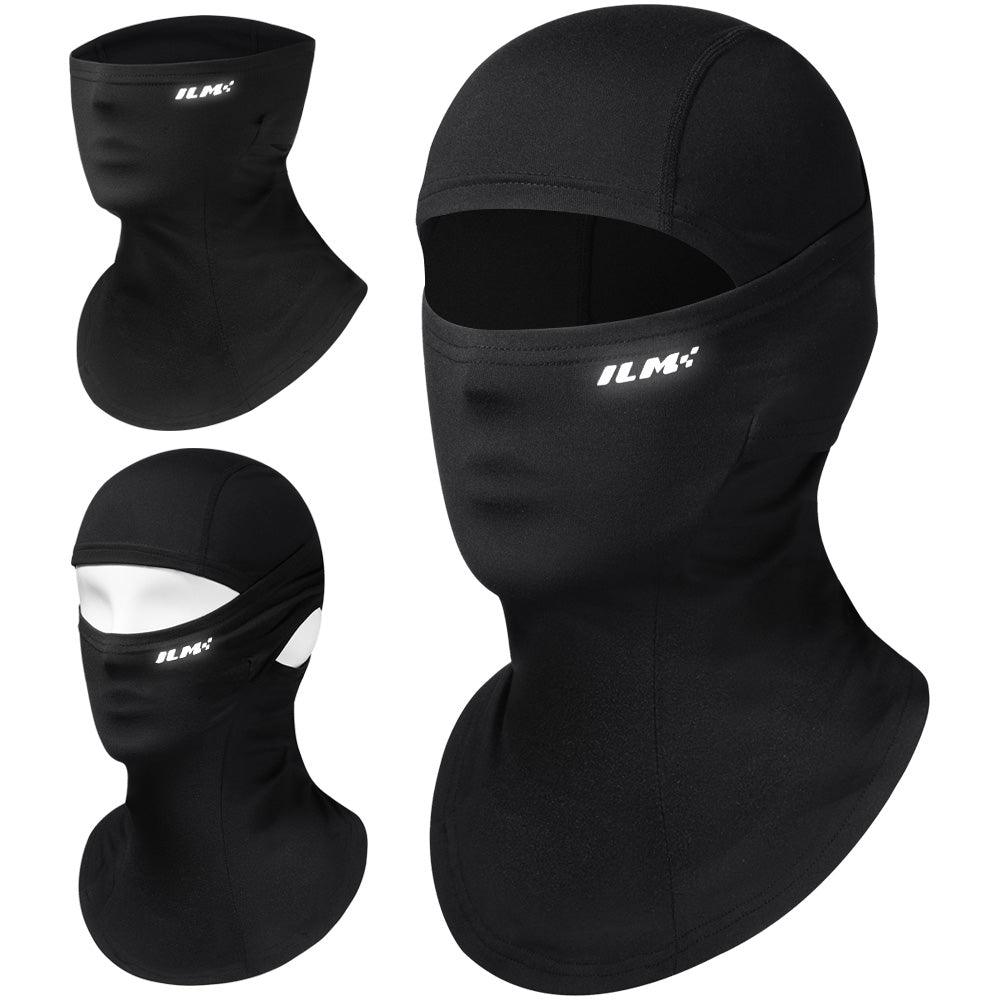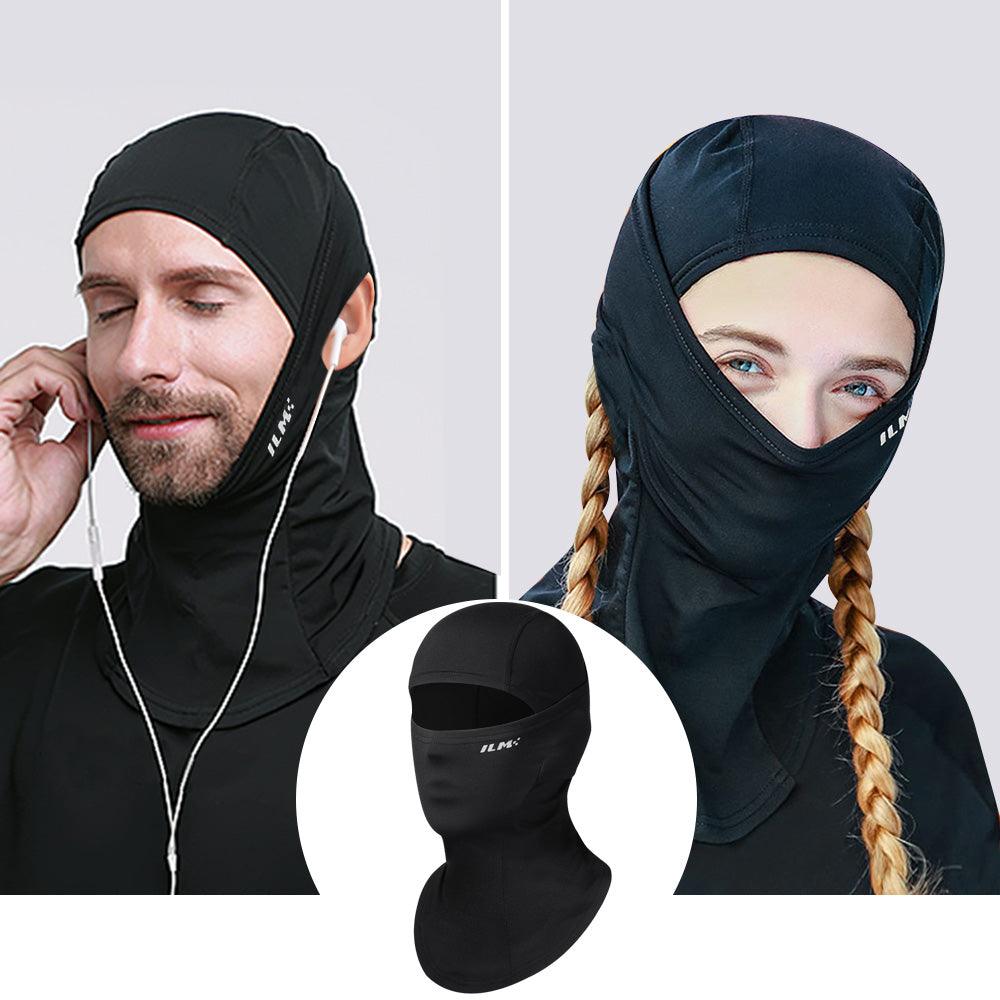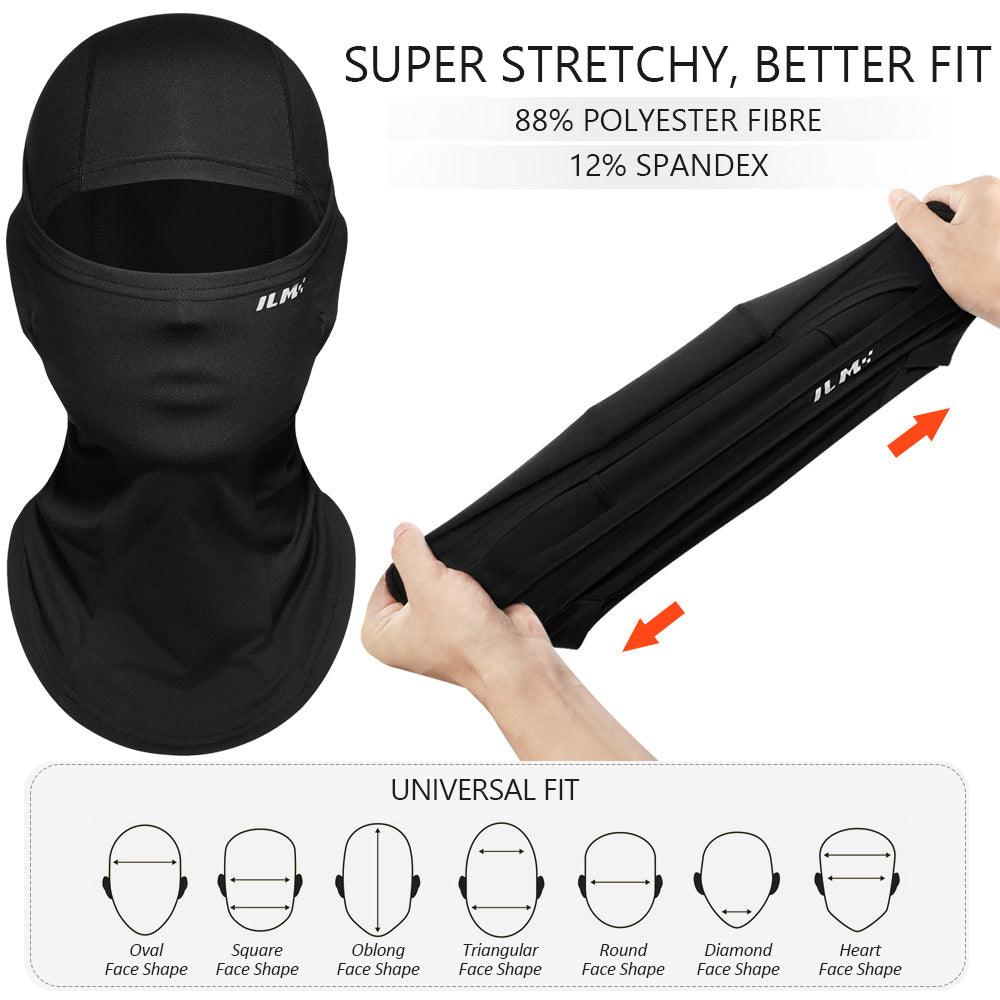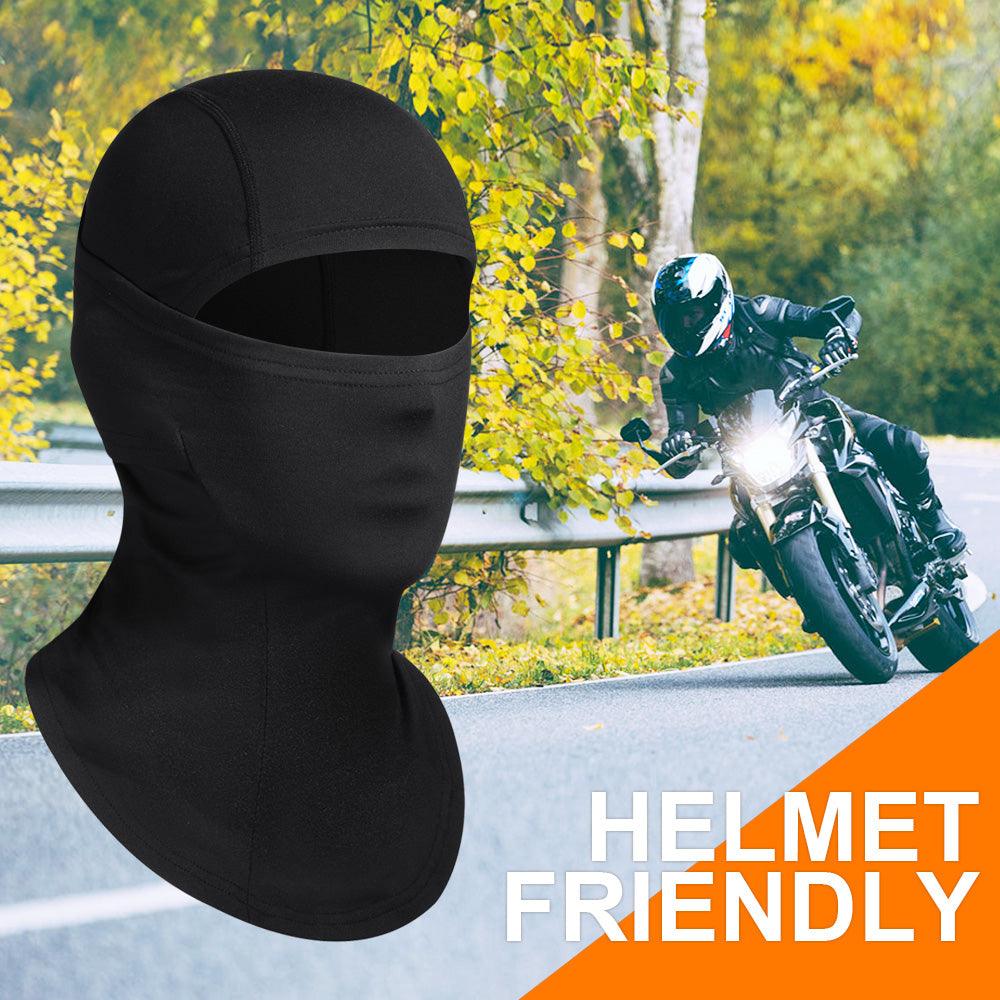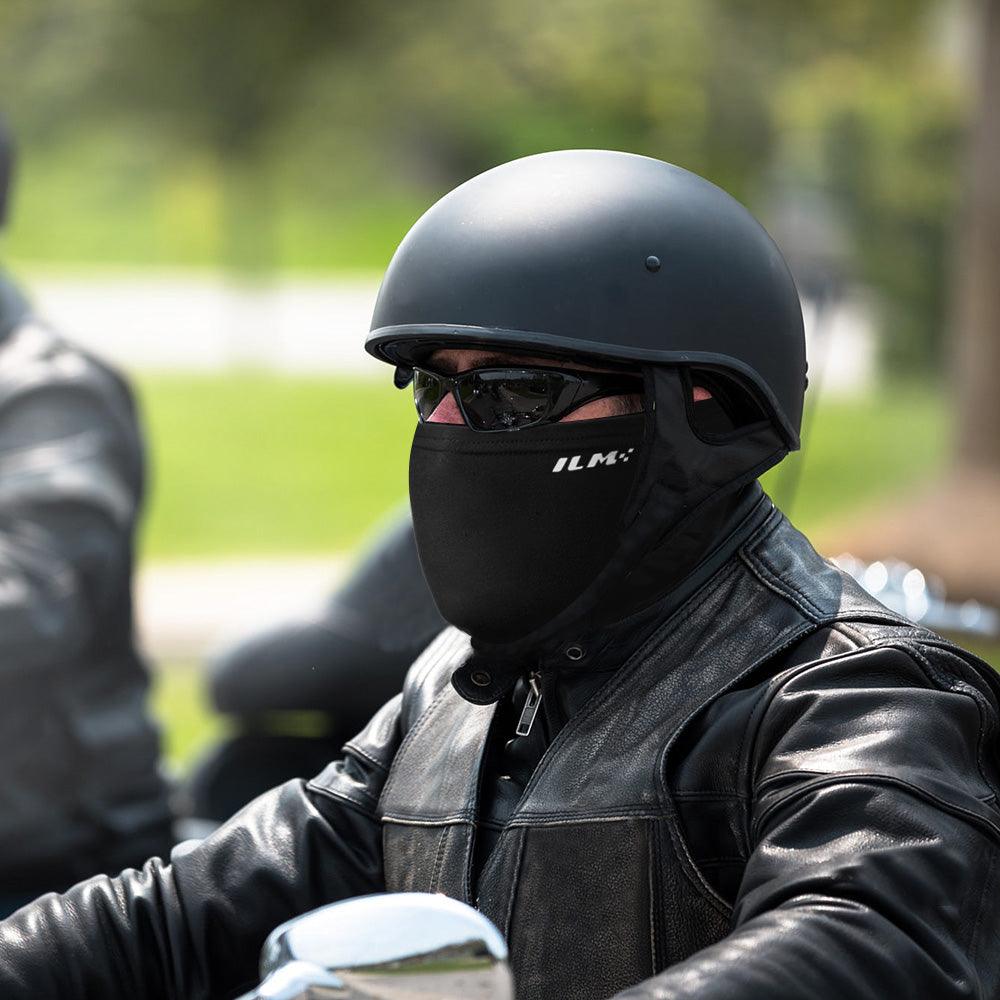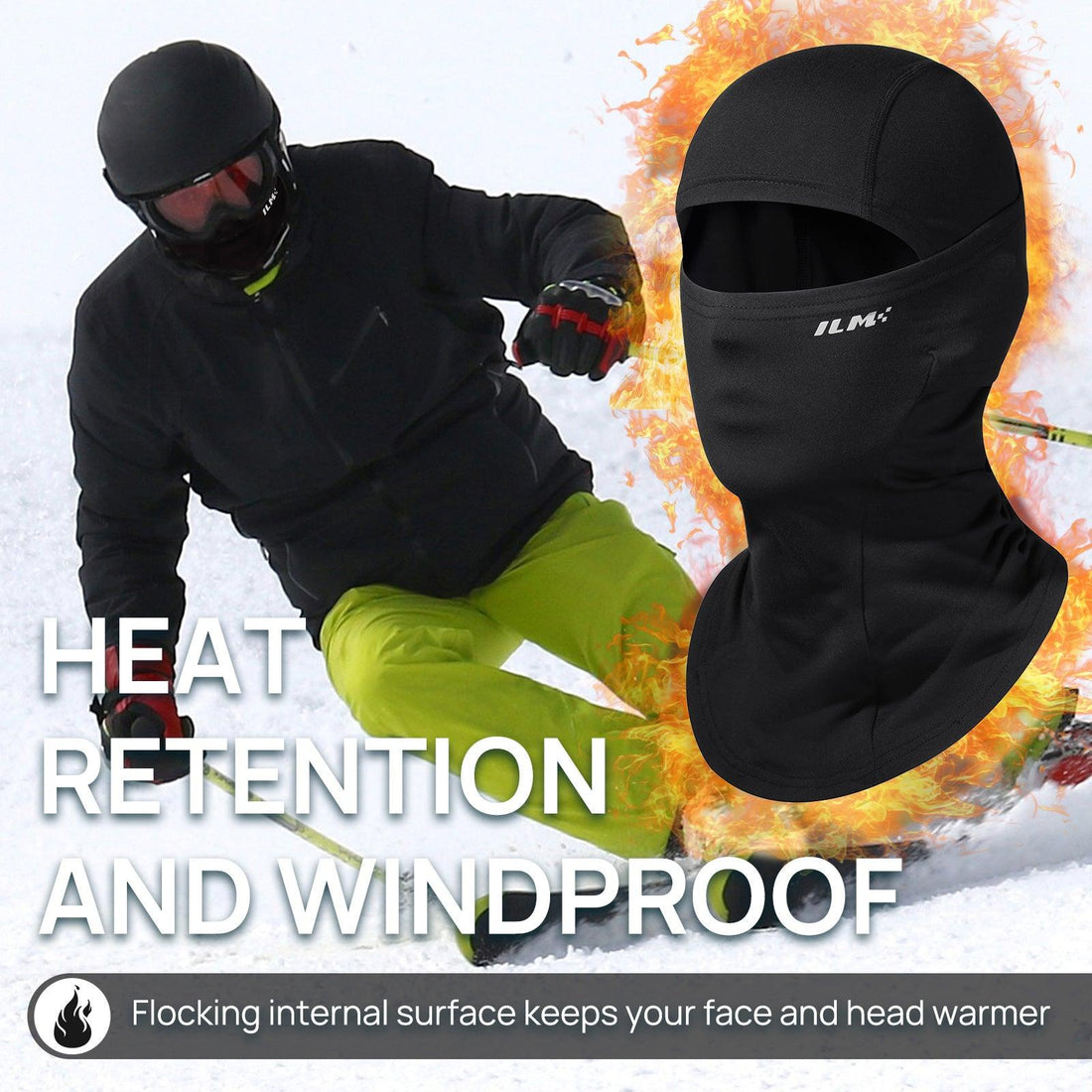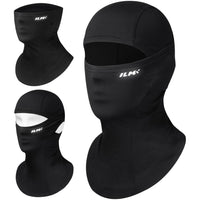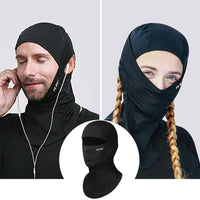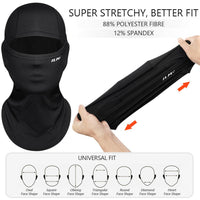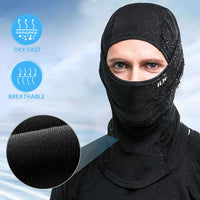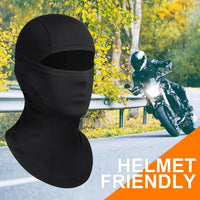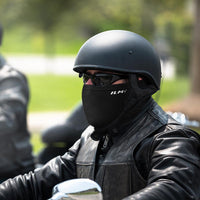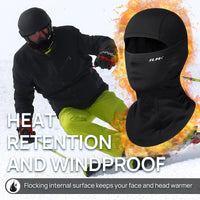 ILM Motorcycle Balaclava Face Mask Model FM01
Product Description
Manmade
Pull-On closure
Machine Wash
Unique Open Design for Earbuds and Braids: Put on/Take off your earphones leisurely at any time through the open tunnel covered by the ear flap. Also perfect for lady's pulling braids and hair through on chilly days, warm keeping and nicer looking.
Super Stretchy for Comfy Fit: 88% polyester and 12% spandex ensures the face mask ultra elastic, cover your face and head without a sense of pressure. Universal fit for men and women, boys and girls with different head shapes.
Excellent Heat Retention and Windproof: Flocking internal surface keeps your face and head warmer, protect you and your family against freezing wind, snow, sleet, rain, UV rays, dust, pollen and other elements.
Durable with Firm Stitching: Flat-locking and high-density stitching makes the balaclava comfortable to wear and ensures lifetime use. You can wear this balaclava as a full-face mask, open face balaclava, half face mask, ski mask, neckerchief, or a hood under helmets/hats, with glasses or goggles.
This balaclava is deal for motorcycle, snowmobile, street bike, scooter, mountain biking, cycling, skiing, snowboarding, running, hunting, fishing, training and working outside, commuting and other outdoor sports.
ILM Motorcycle Balaclava Ski Mask for Men & Women - Full Face Coverage/Stretchy/Ear Friendly/Lightweight
ILM motorcycle balaclava/ski mask offers ultimate protection against cold, wind, dust, sun's UV rays and other elements. It also keeps your helmet clean, free from sweat, dandruff or oily hair.
Intended Use: Powersports riding headwear, perfect for skiing, motorcycling, running, biking, cycling, trekking, mountain climbing, snowboarding, airsoft paintball, hunting, tactical training, and other outdoor activities.
Size: One size fits all. The balaclava/face mask comes in ADULT size and YOUTH size.
4-Way Stretch Fabric: Ultra Stretchy for men and women, boys and girls.
Material: 92% polyester, 8% spandex, thin flocking inner surface.
Performance
We have put countless hours into research, design, innovation, and testing our products to make sure we offer exceptional performance. Function is at the core of every new design. We are constantly looking to improve the fit, comfort, airflow, shock absorption, strength and style of our helmets and products.
Safety
We developed an in-house test lab to make sure our helmets met the highest standards of safety and quality. When the vast majority of helmet brands are choosing designs from a foreign factory's catalog, and investing in sales and marketing rather than testing, ILM still continues to rigorously test in house.