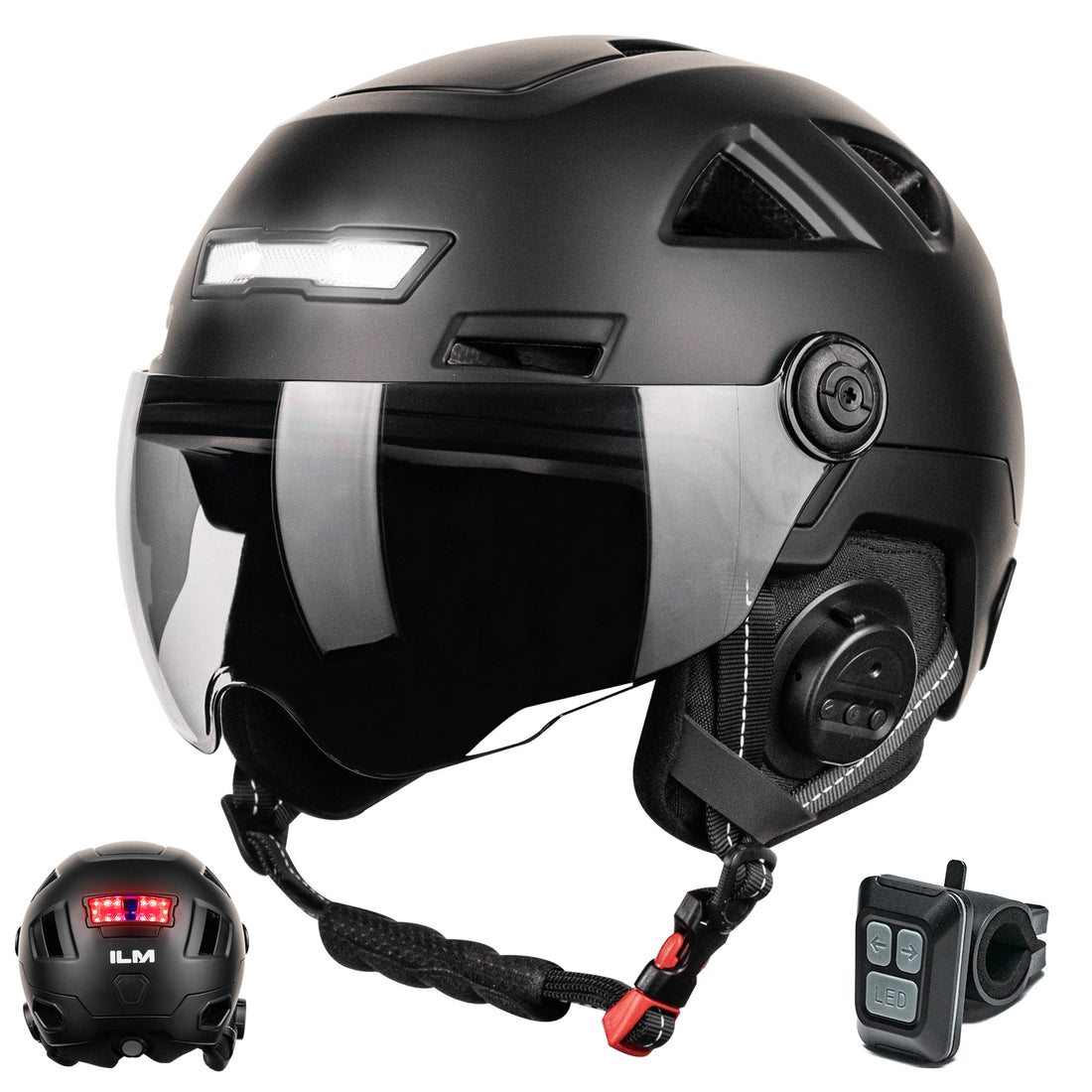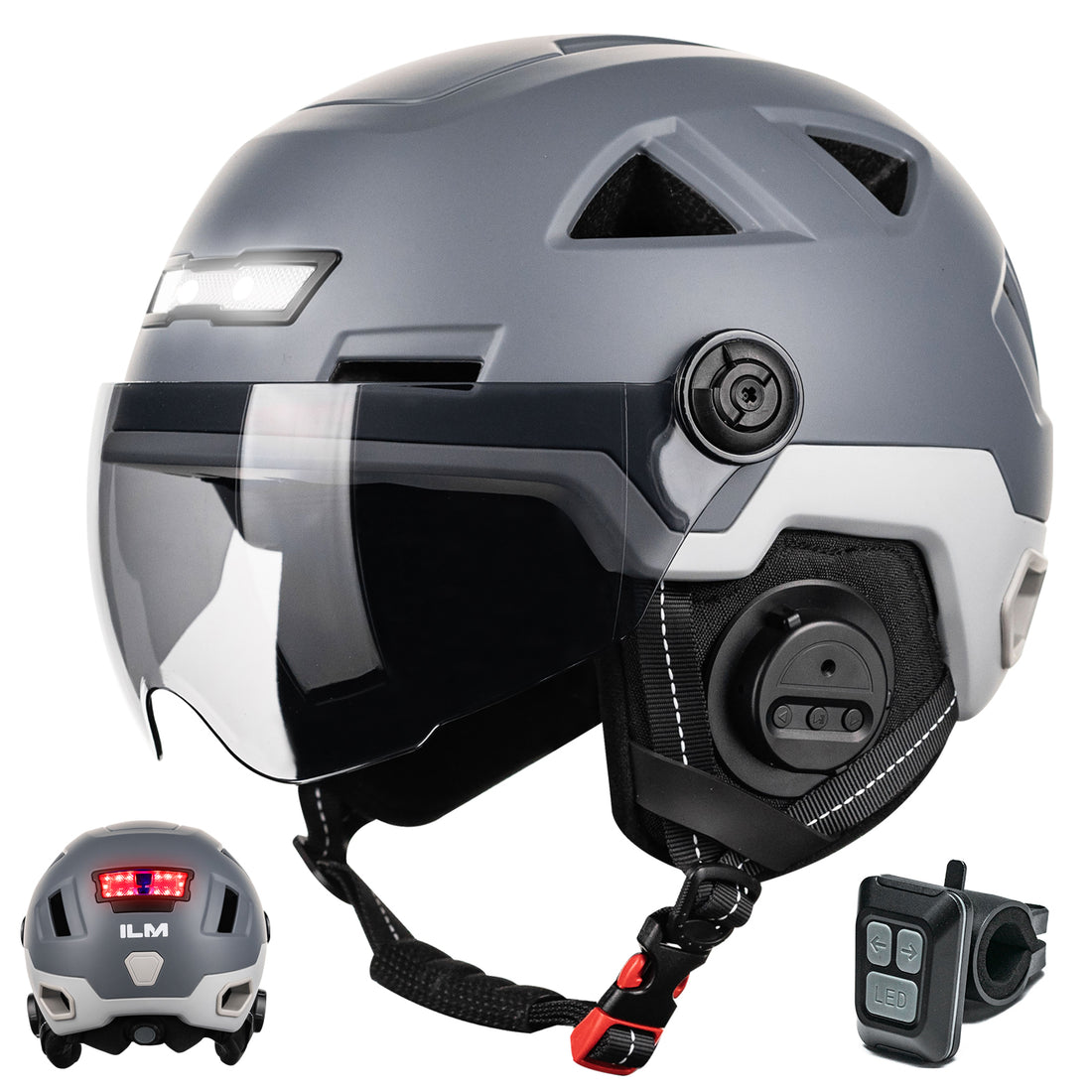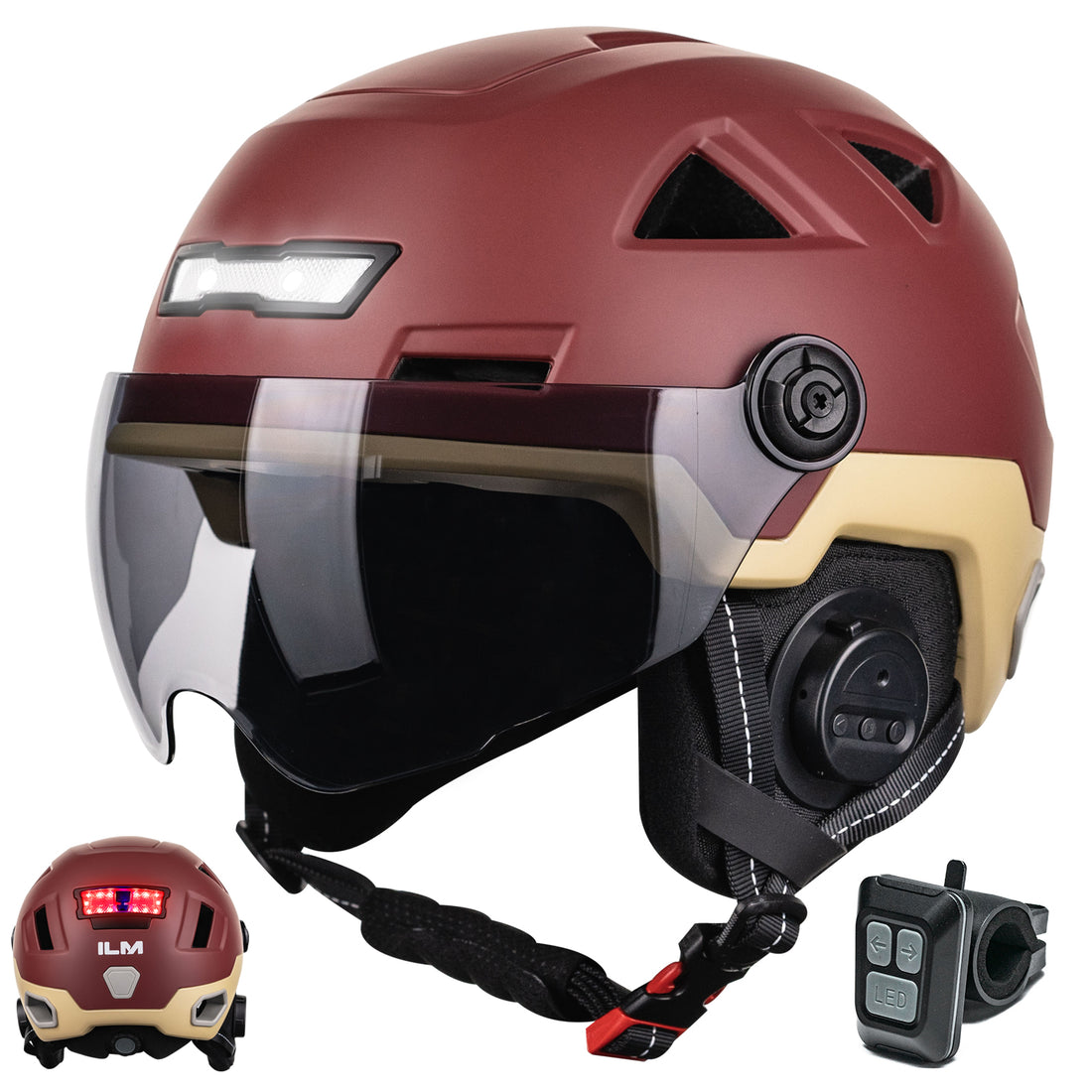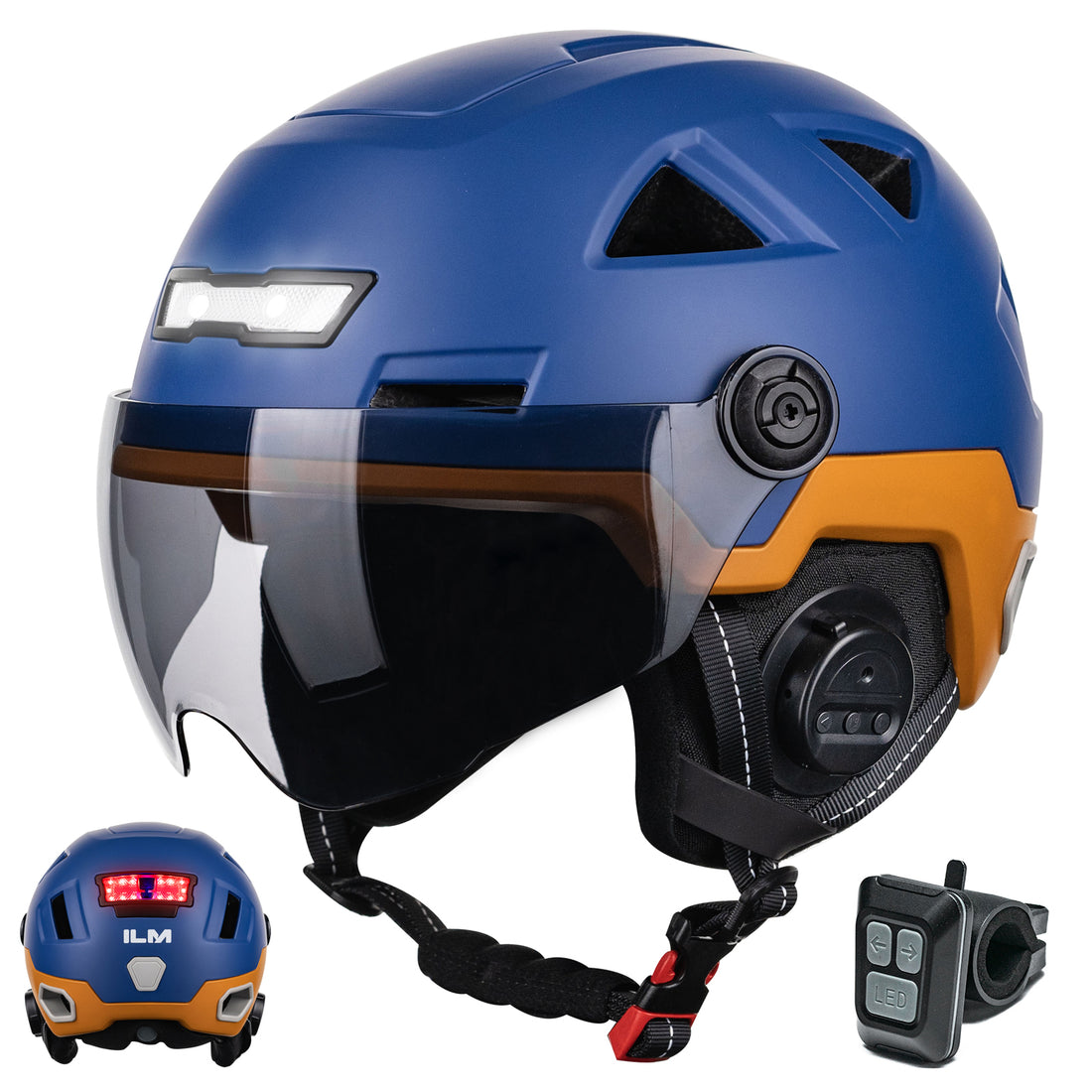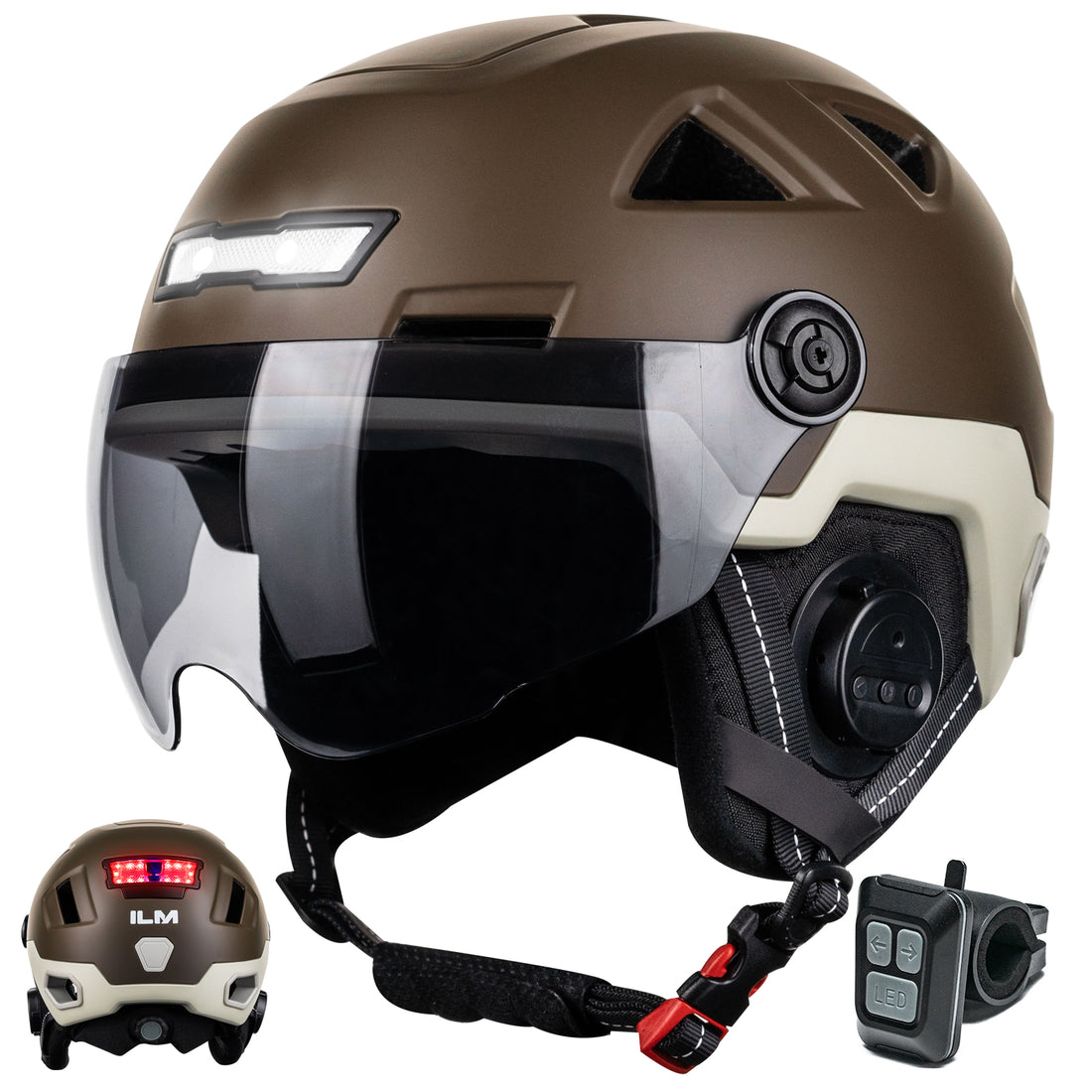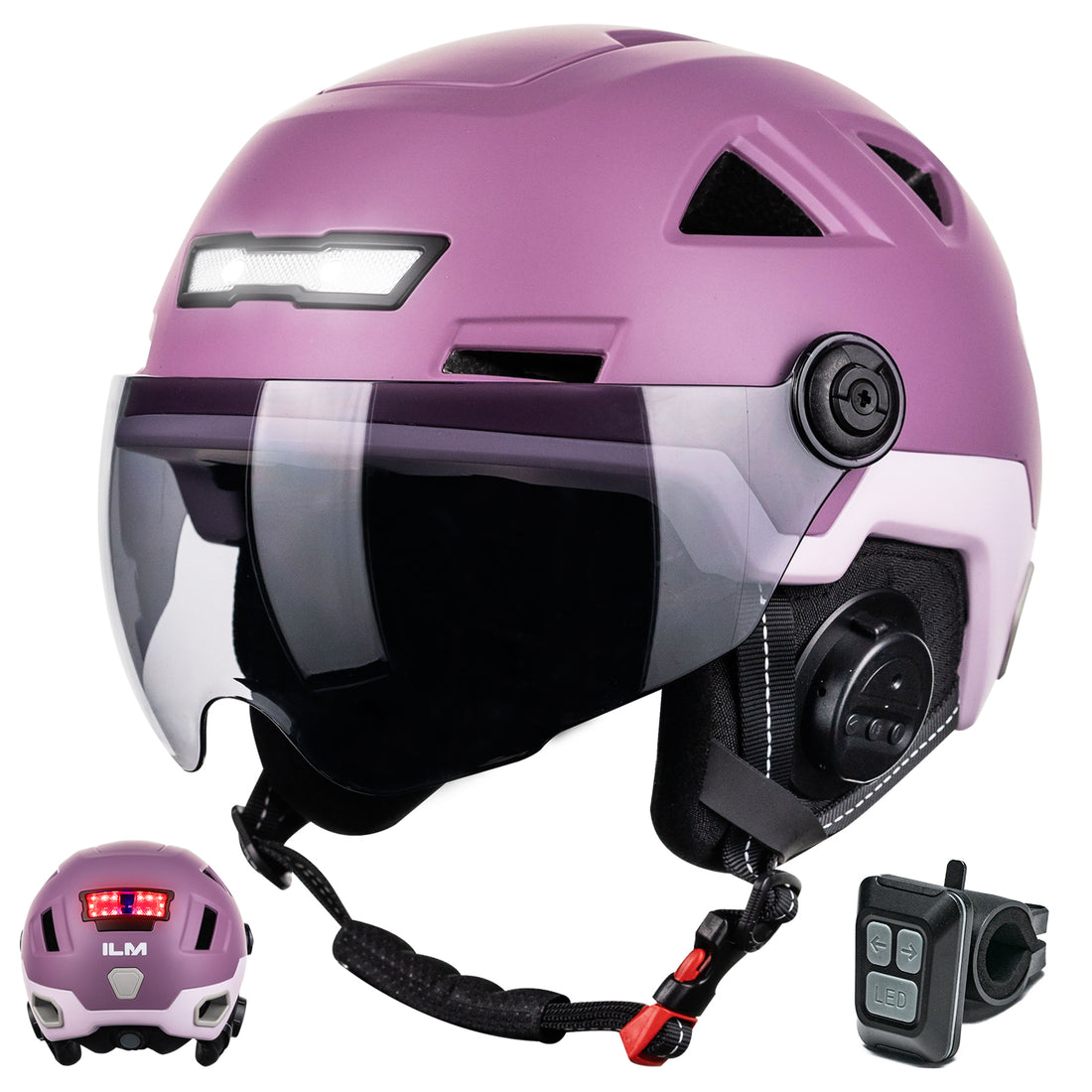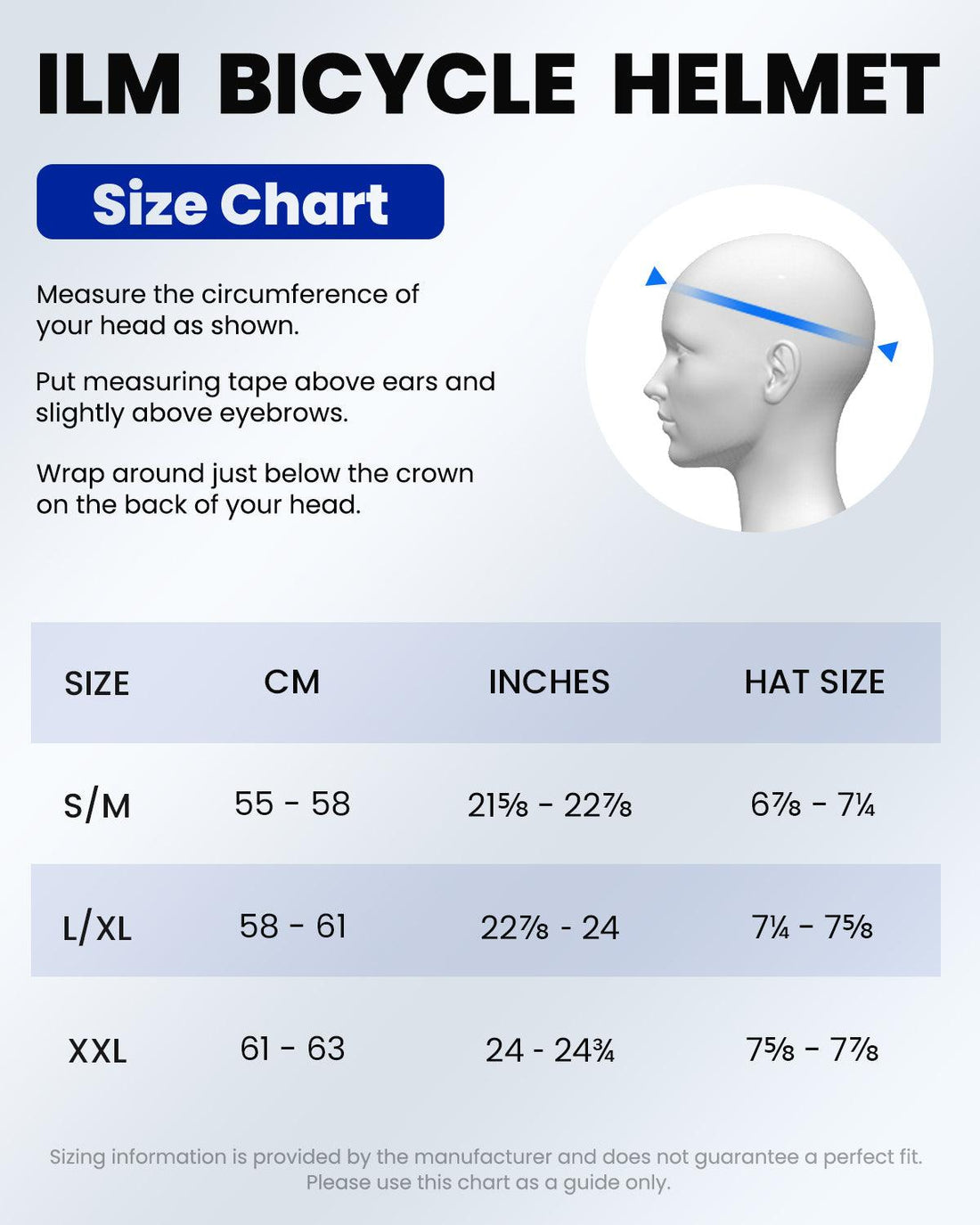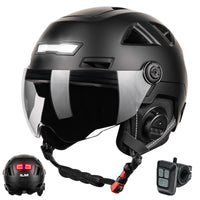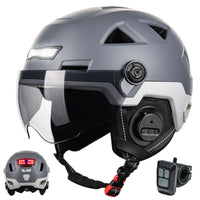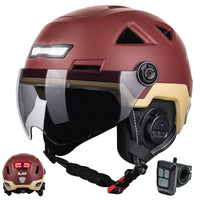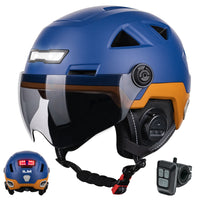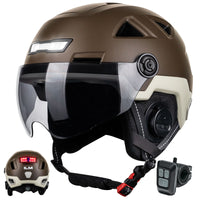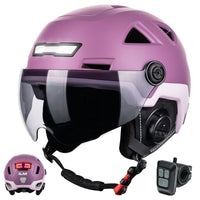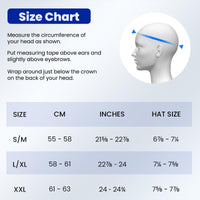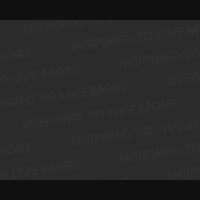 ILM Smart Helmet for Scooters Model E3-12LS
Product Description
After popularizing smart Bluetooth helmets, we decided to introduce safety and intelligence helmets to small two-wheeled vehicle helmets. We have developed this fully intelligent lightweight helmet to ensure safe travel.

Suitable for speeds above 28mph (45km/h). Applicable for electric bicycles, electric motorcycles, mopeds, and electric scooters.

Built-in Bluetooth 5.0 capability which can be used with mobile phones or other Bluetooth devices. At the same time, it has a built-in microphone and speaker to allow the rider to  listening to music or answer calls.
Smart remote control functions add the ability to use turn signals. When emergency braking, the rear light will automatically turn on. The light will automatically turn on when the ambient light is low.

Smart braking warning function: When emergency braking happens, the rear lights will increase to 100% brightness to warn the vehicles coming from behind.
1.1 Times EPS foam thickness minimizes the risk of head injury, 3 foam pads with adjusters allow different head circumferences to fit(S/M is the same shell and EPS, L/XL is the same shell and EPS, and XXL is the same shell and EPS), making it more comfortable and safe to wear.
Meets or exceets CPSC/NTA-8776/CE safety standards. The shell is made of hard PC plus a thicker EPS foam inner shell than ordinary bicycle helmets. This gives better anti-collision and cushioning effects.

The padding is made of sweat-absorbing fabric which can be removed and washed.

Performance
We have put countless hours into research, design, innovation, and testing our products to make sure we offer exceptional performance. Function is at the core of every new design. We are constantly looking to improve the fit, comfort, airflow, shock absorption, strength and style of our helmets and products.
Safety
We developed an in-house test lab to make sure our helmets met the highest standards of safety and quality. When the vast majority of helmet brands are choosing designs from a foreign factory's catalog, and investing in sales and marketing rather than testing, ILM still continues to rigorously test in house.