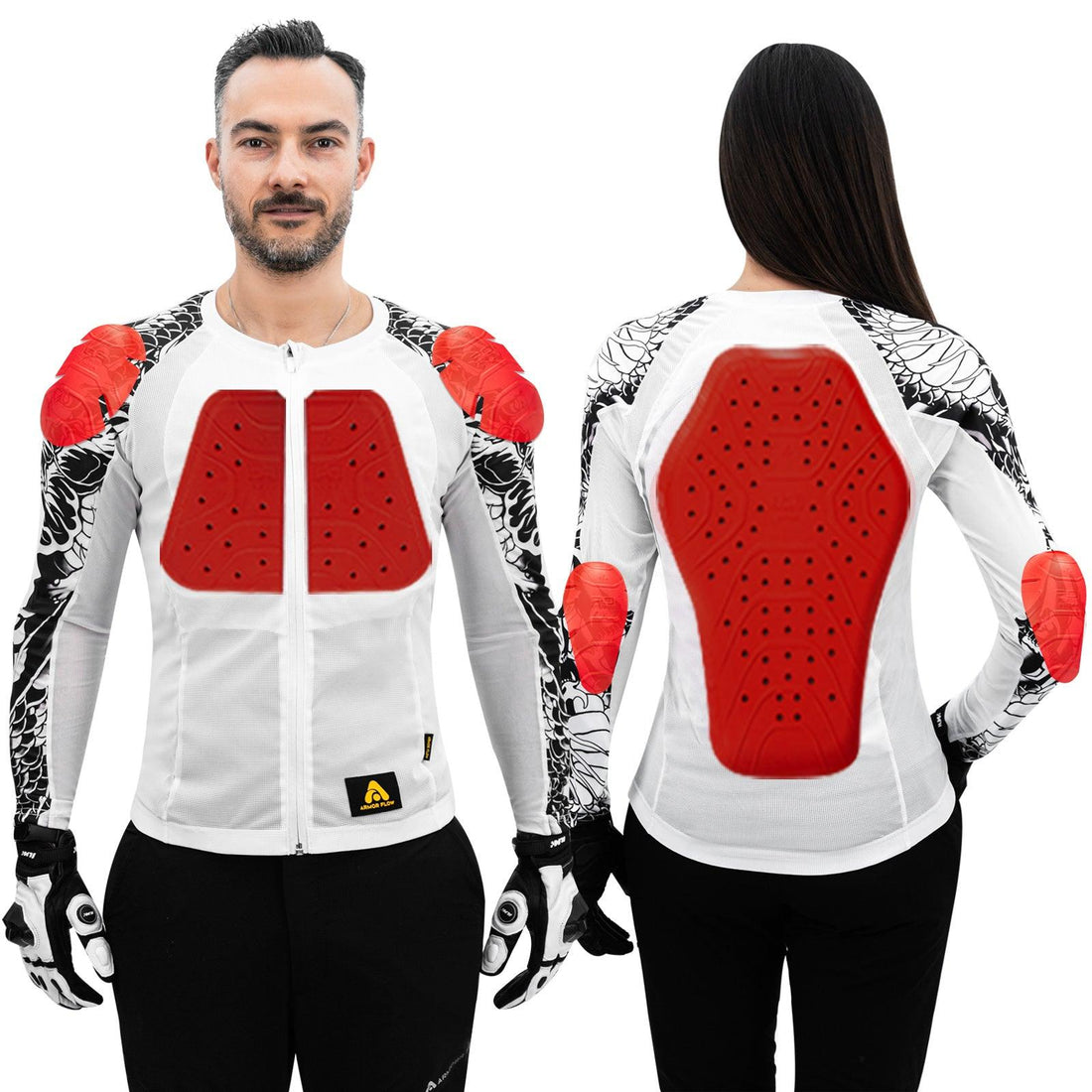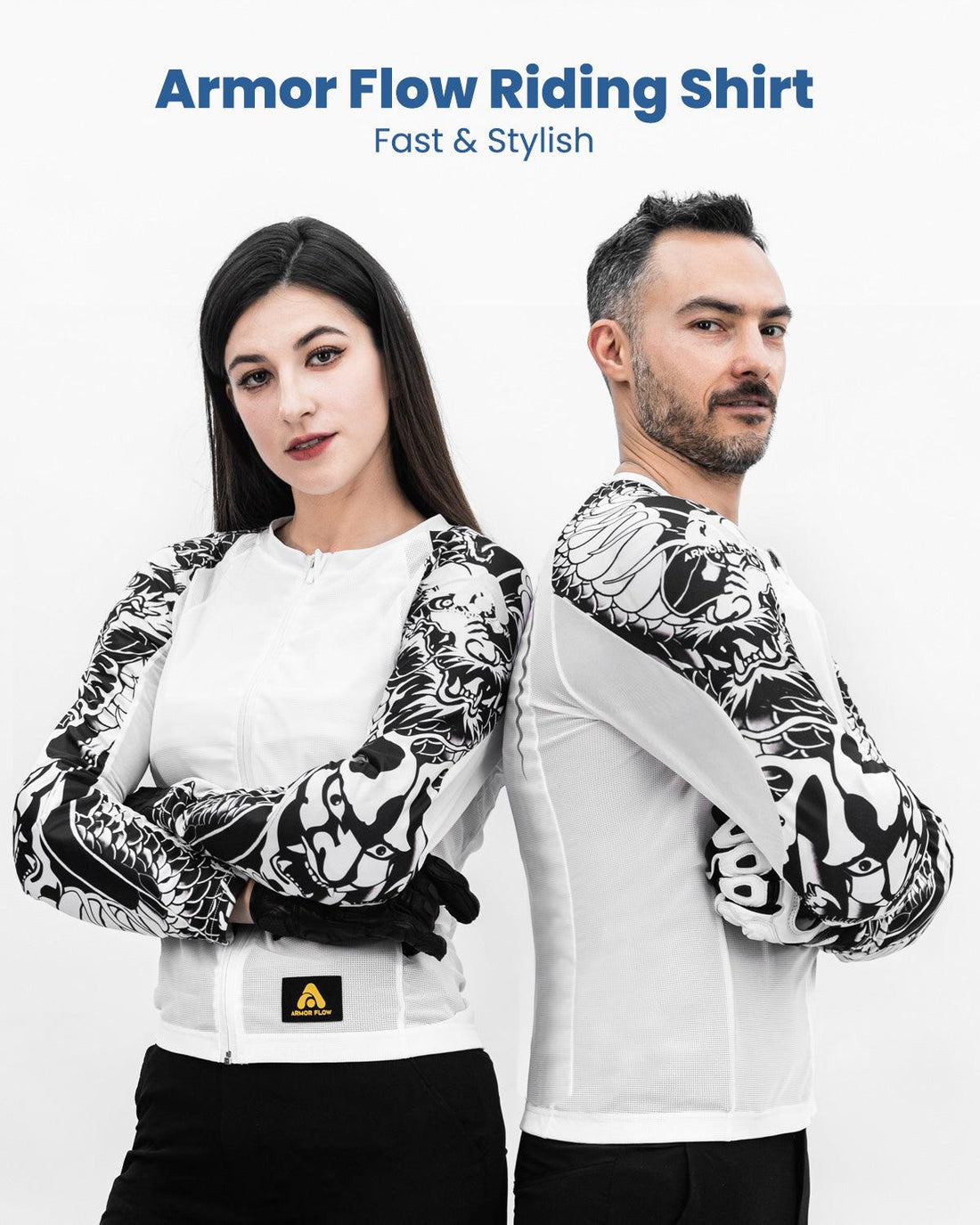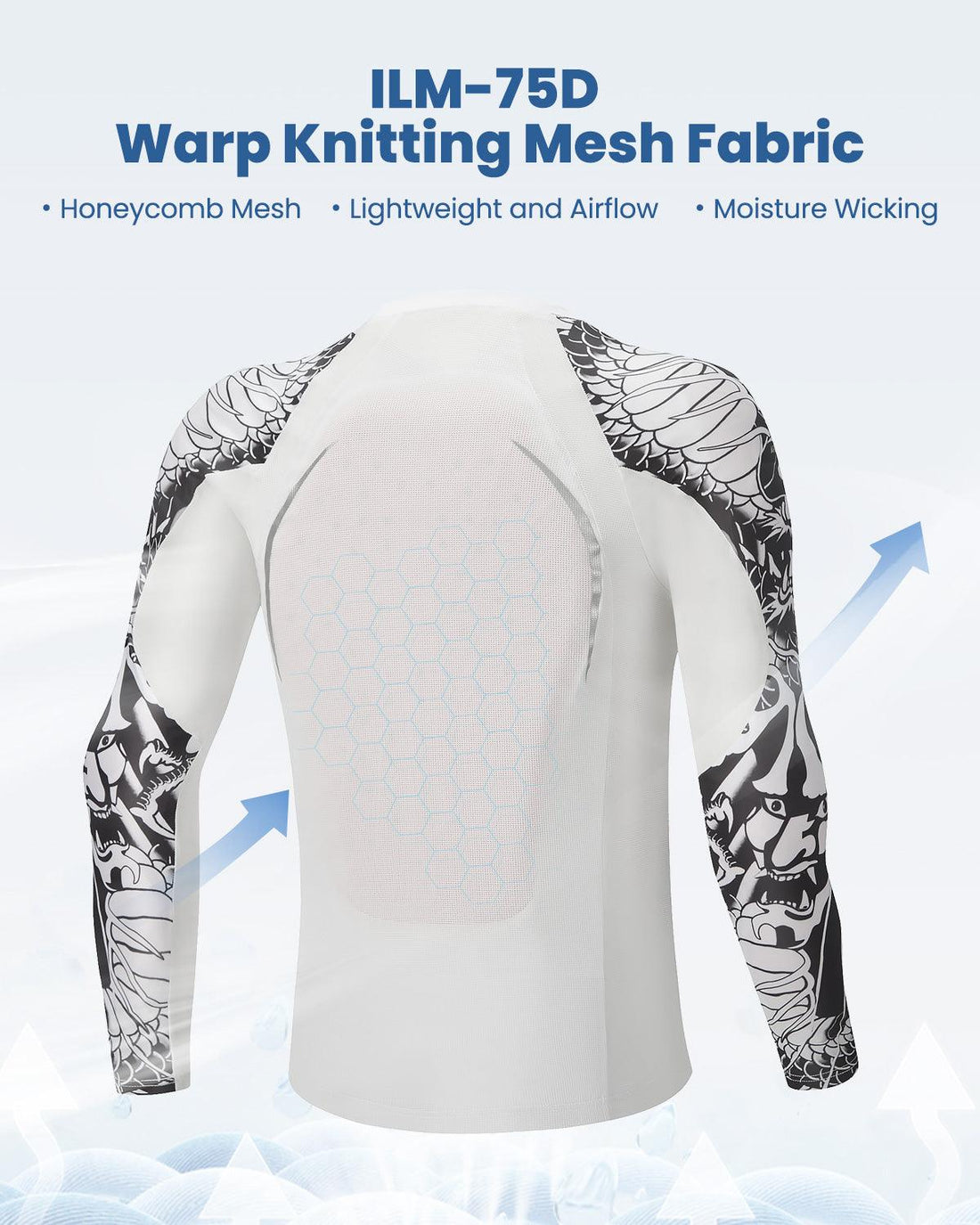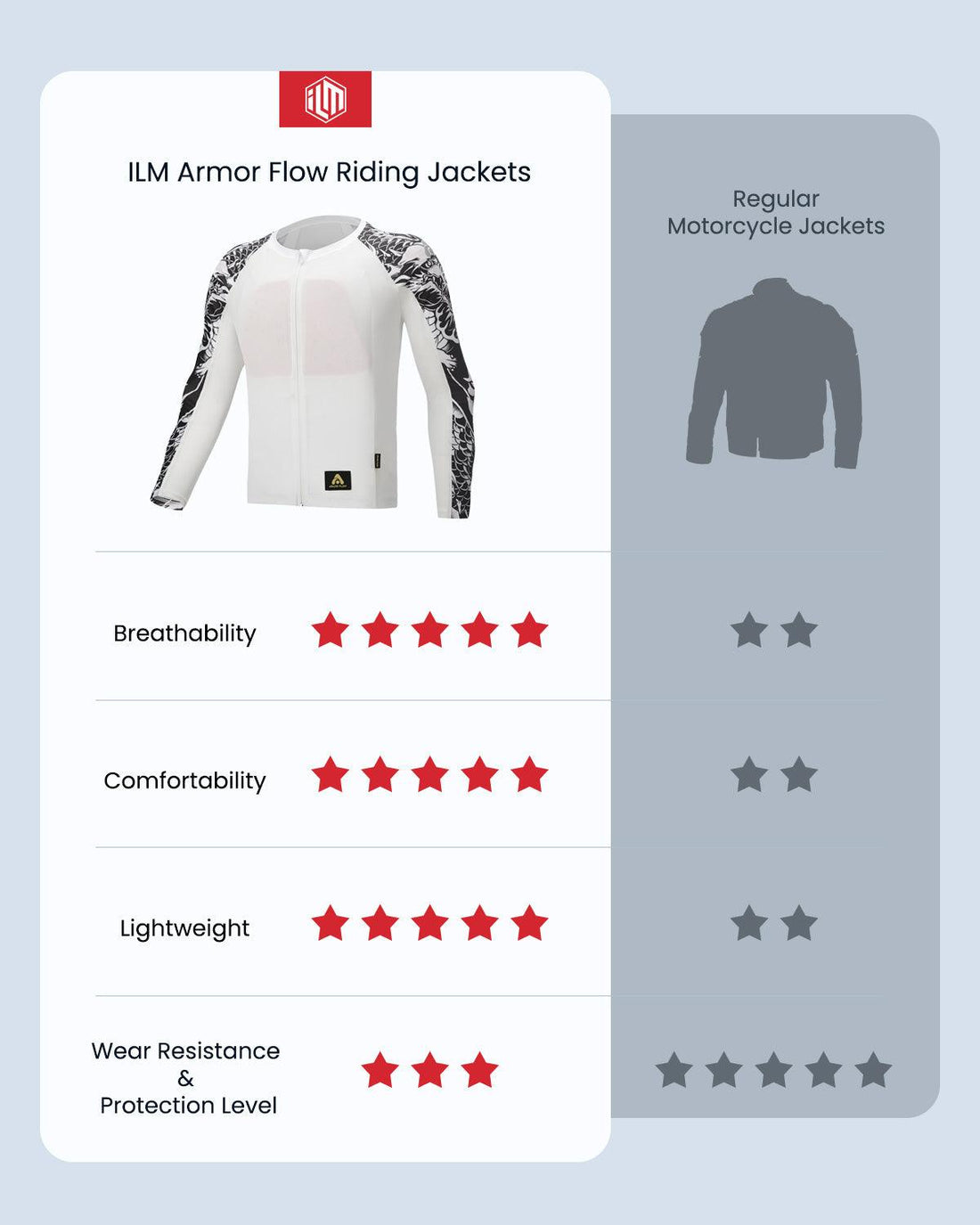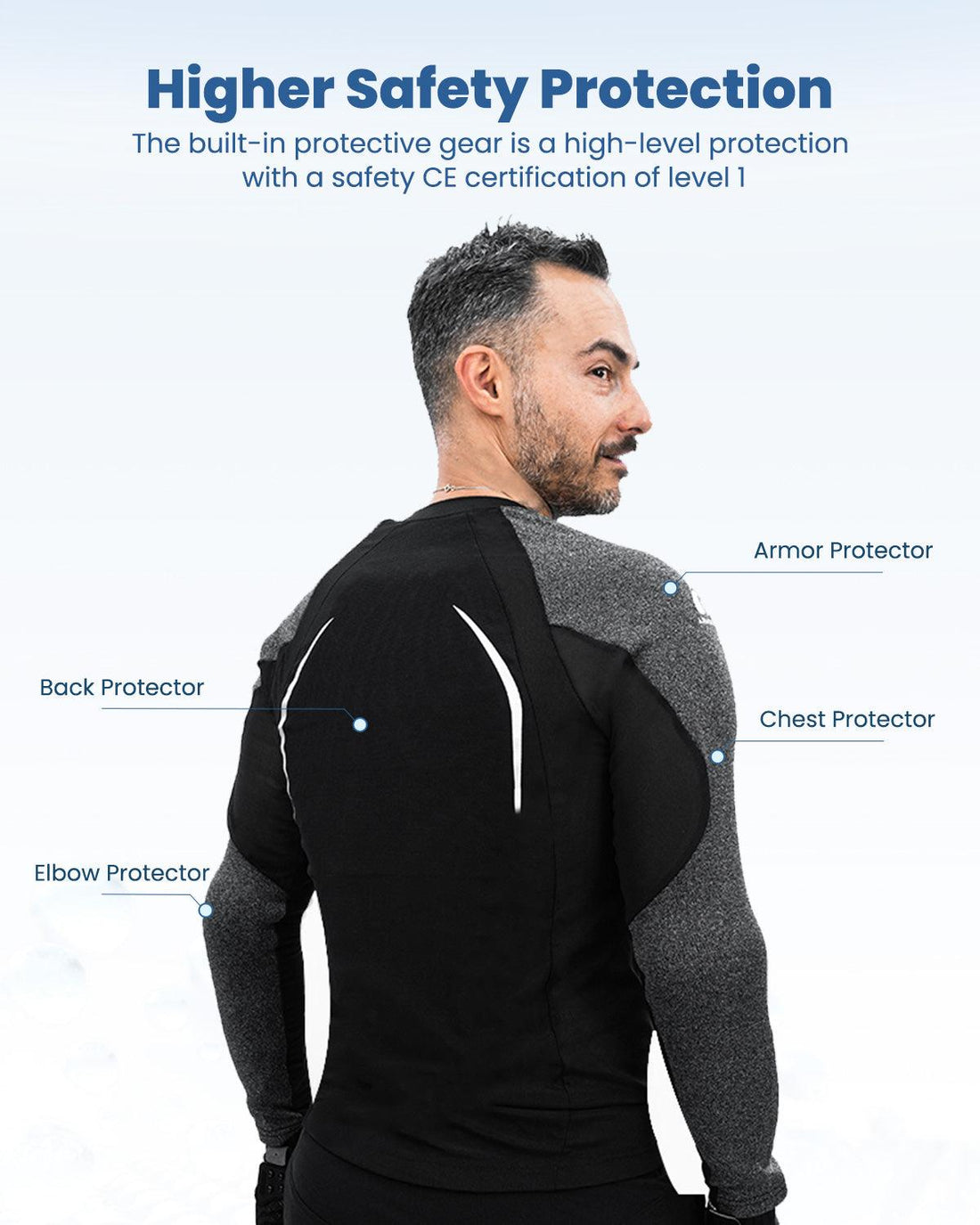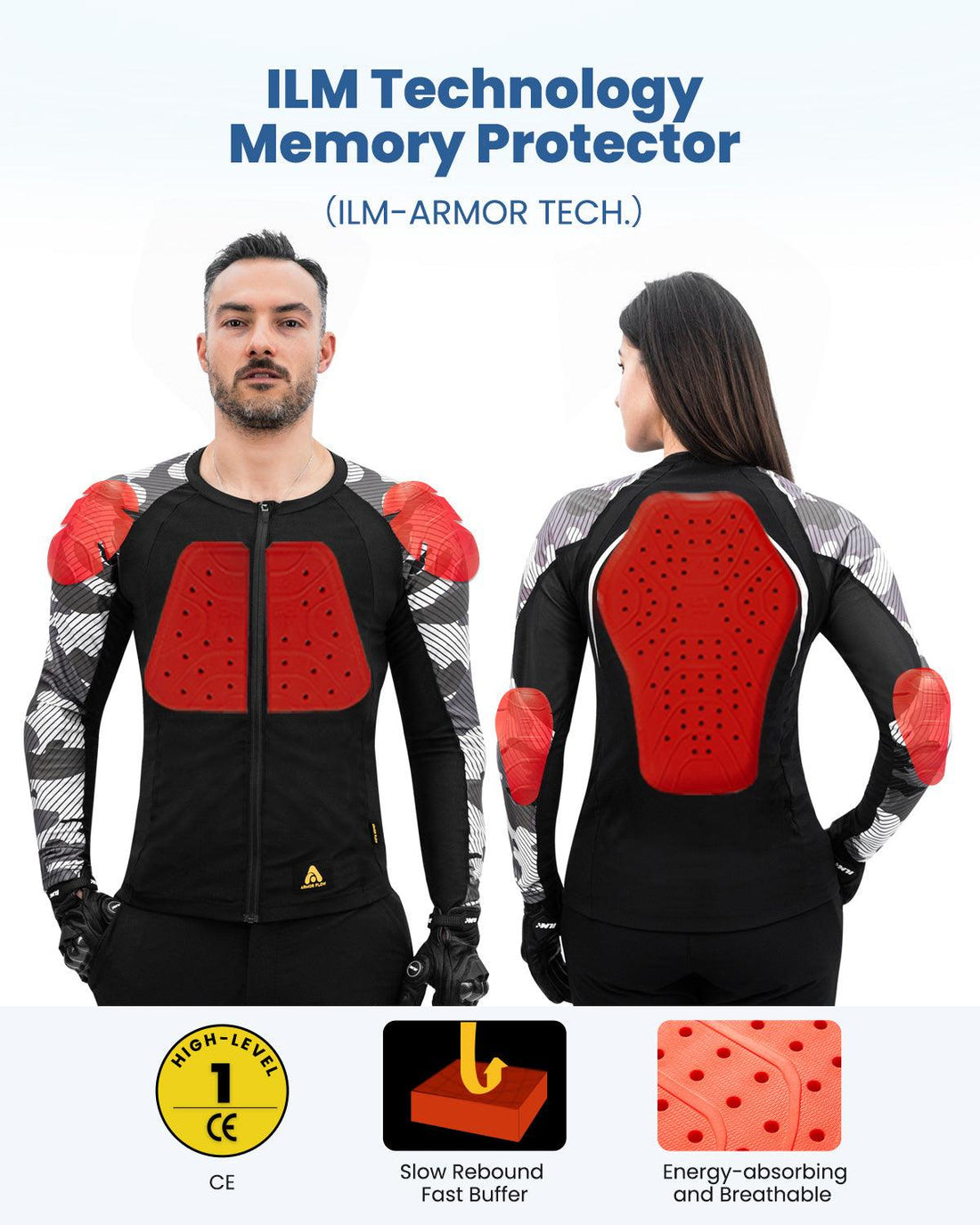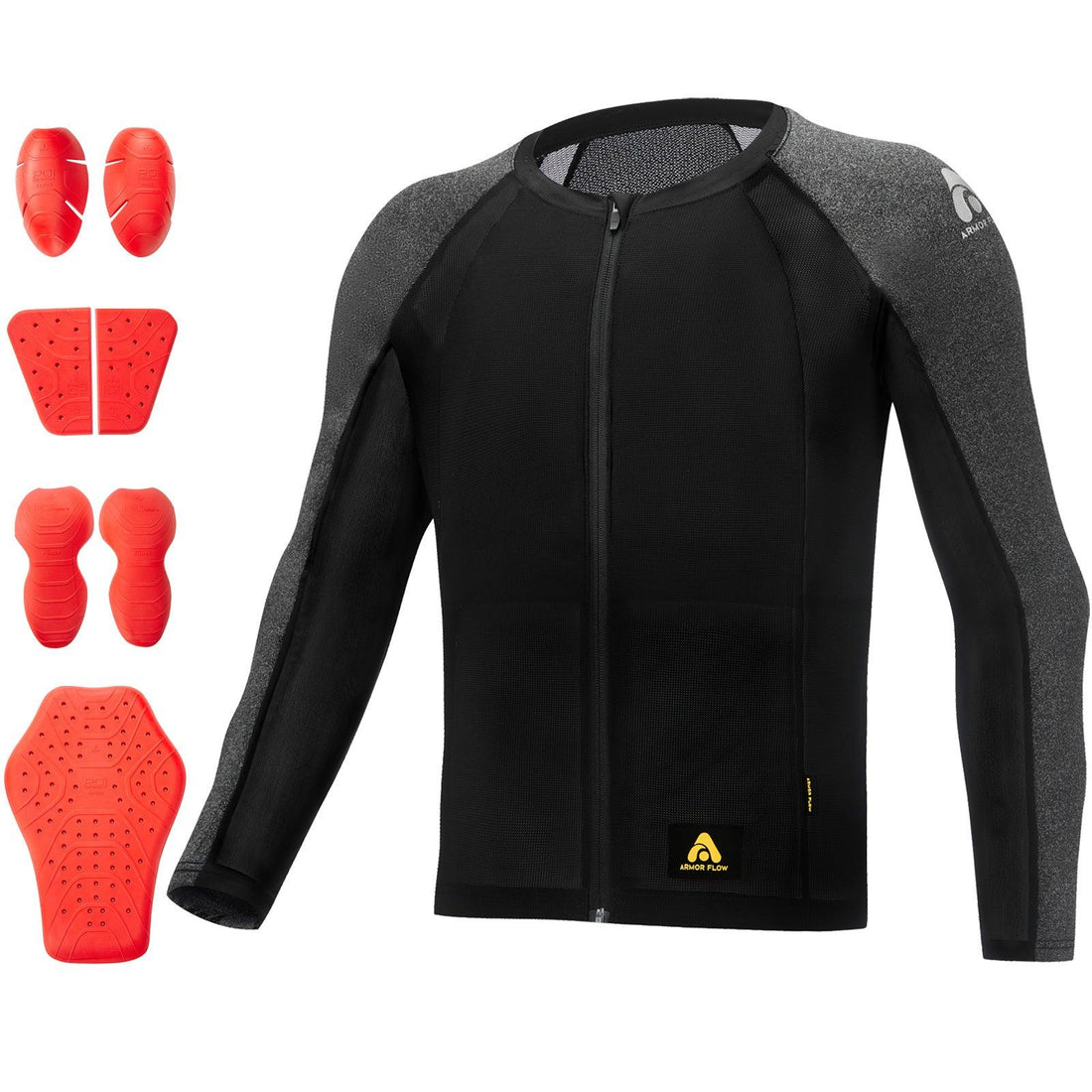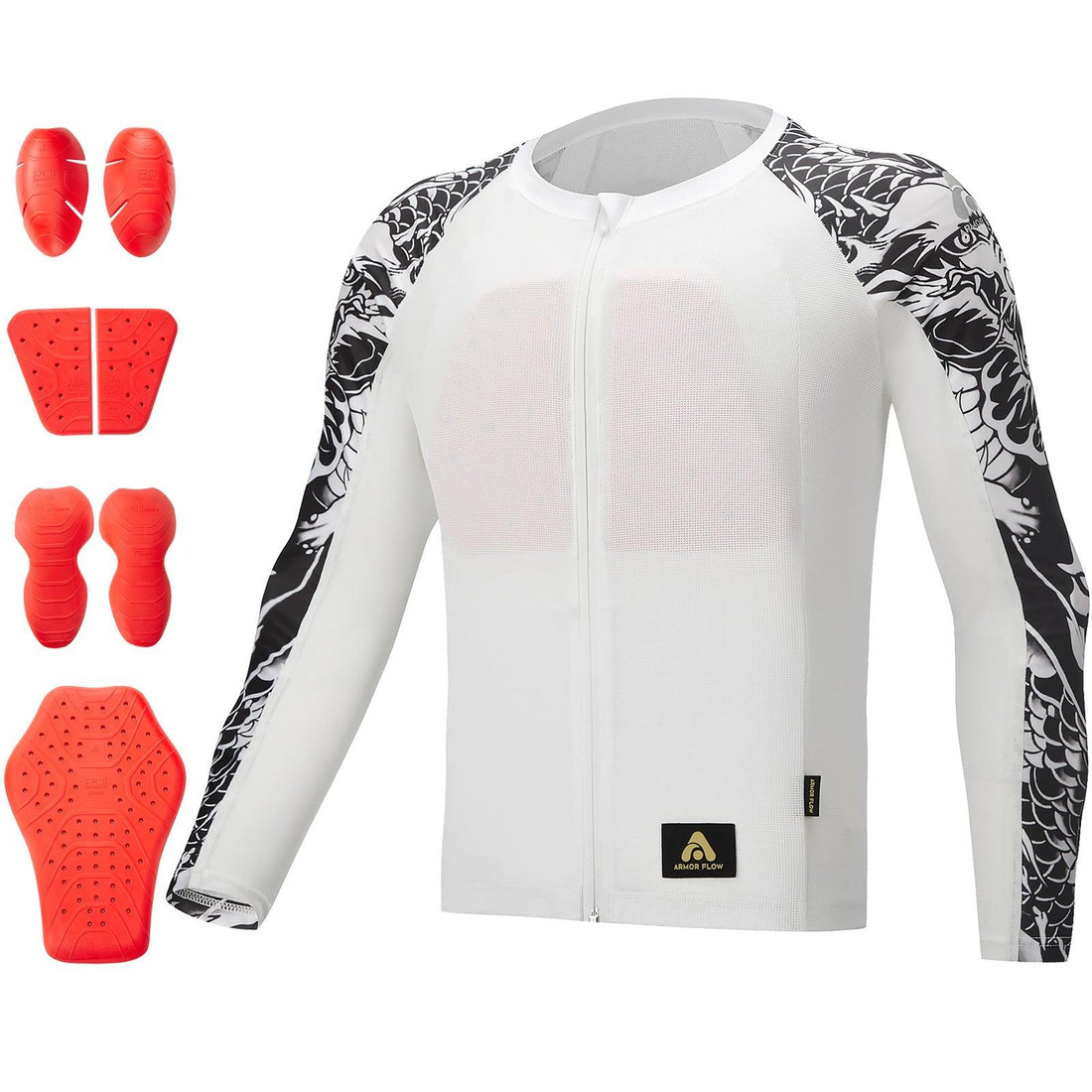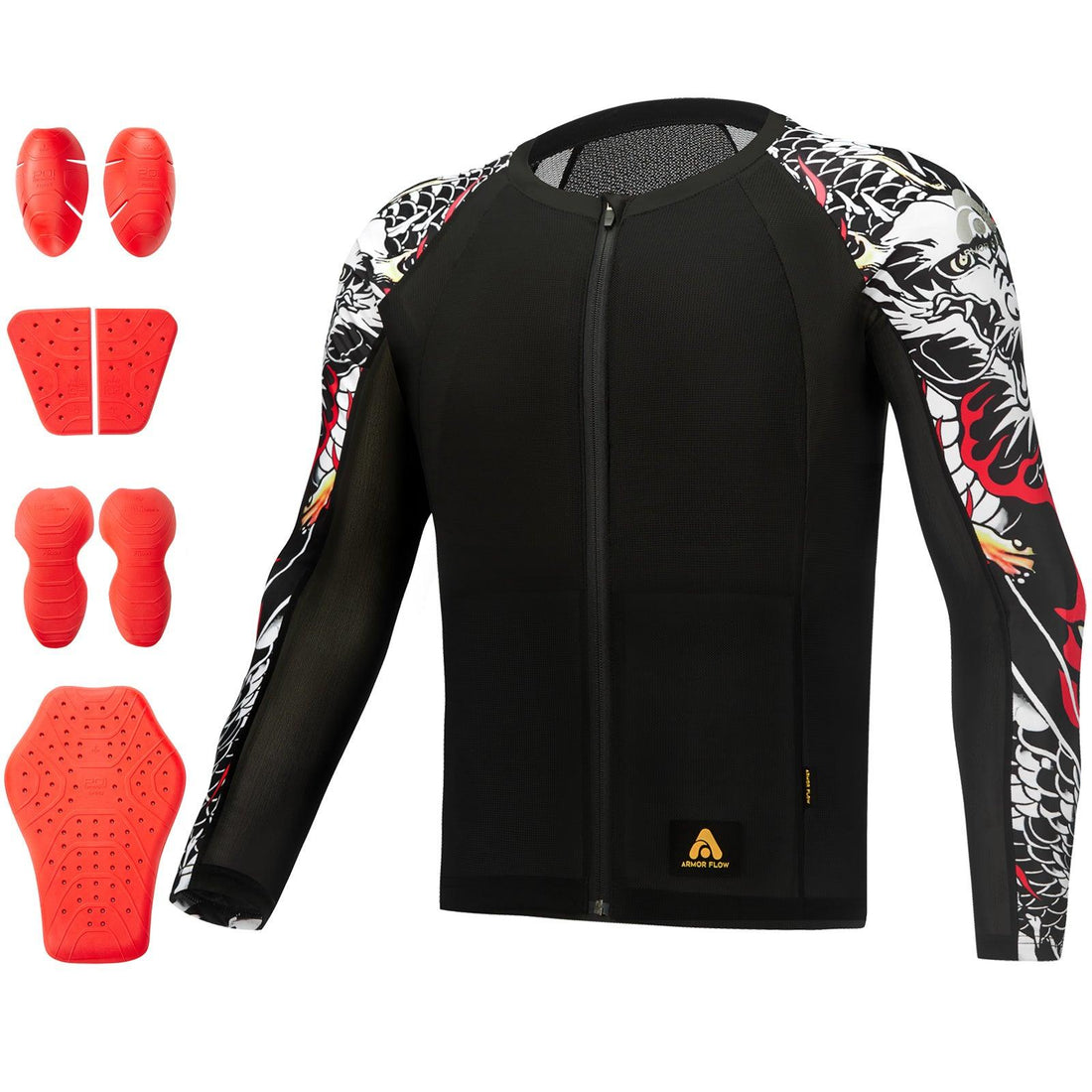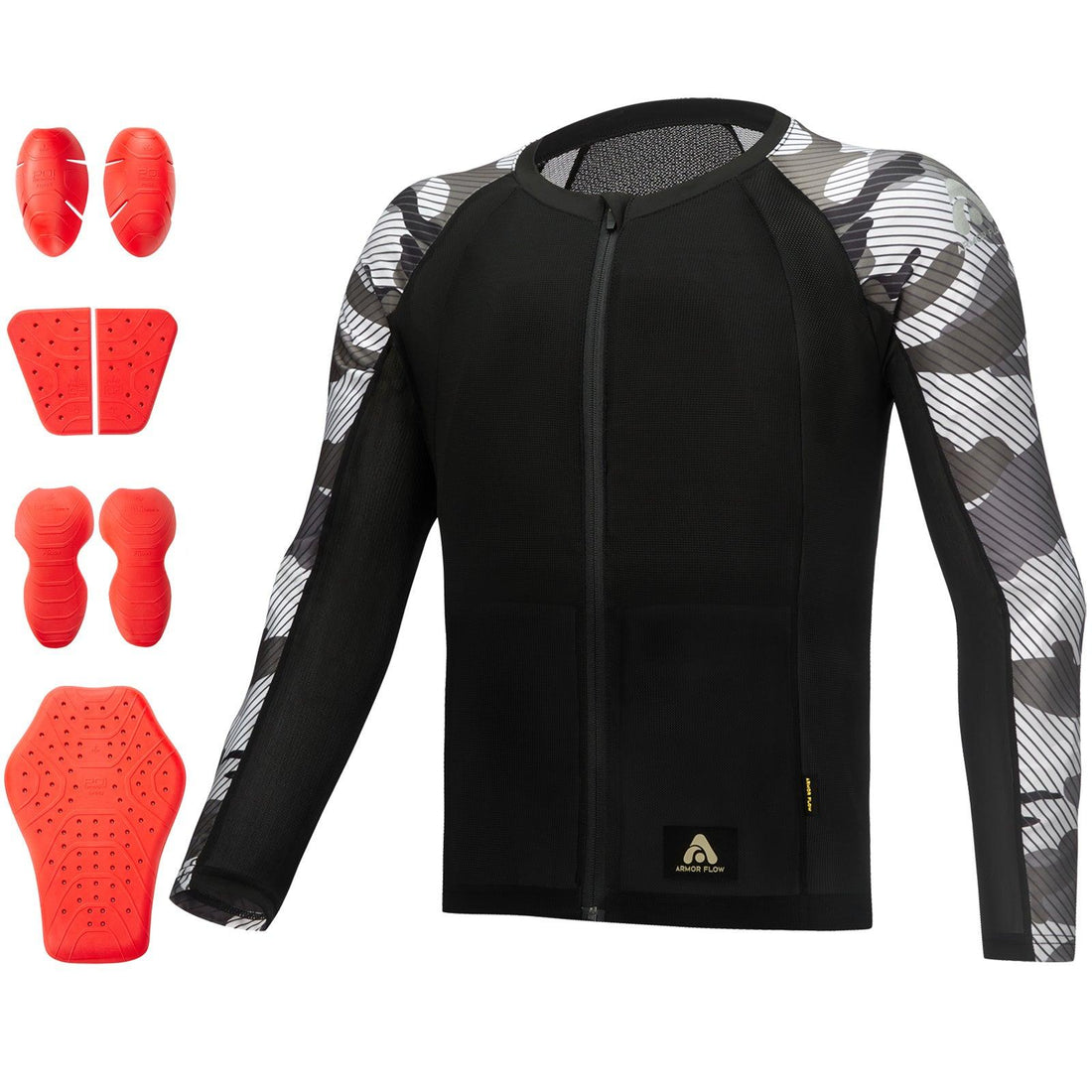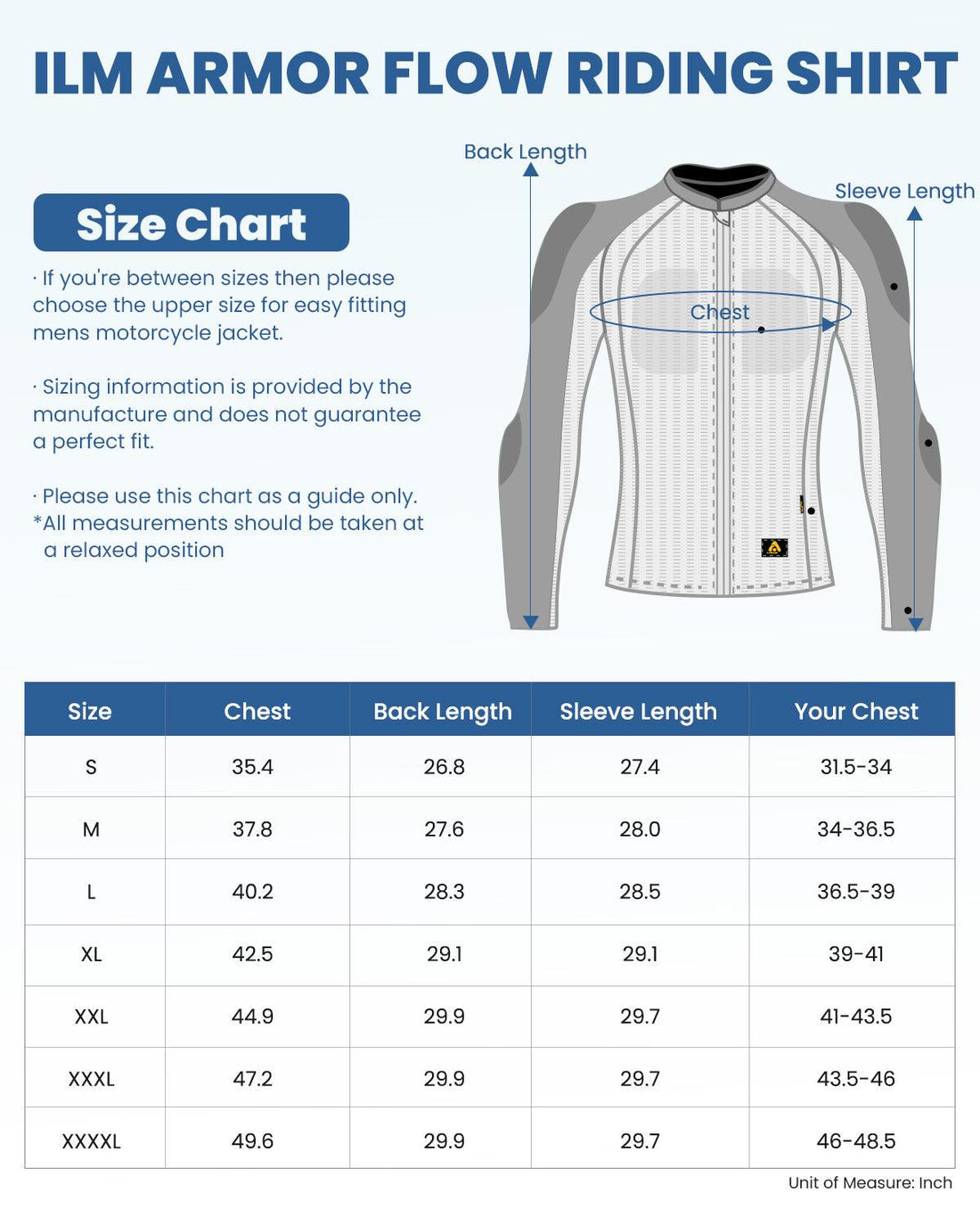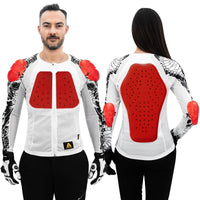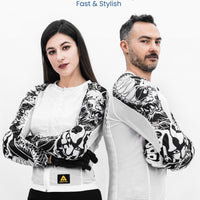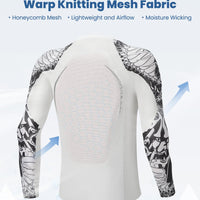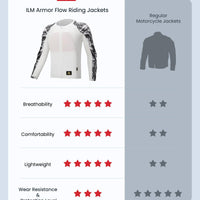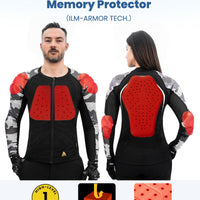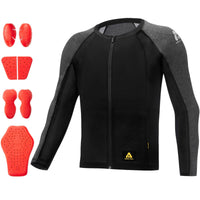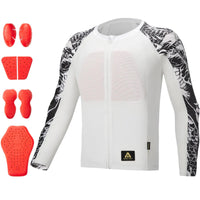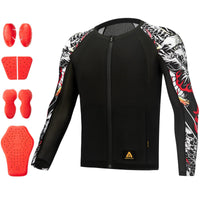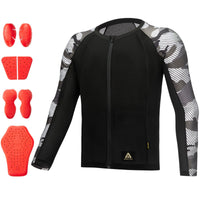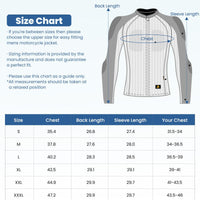 ILM Motorcycle Armor Flow Shirt for Men Women Mesh Riding Jacket Body Chest CE Protective Padded Model AF01
Product Description
Breathable: The upgraded ultra-thin breathable fabric is perfect for riding in hot weather. With the honeycomb mesh ventilation system, the shirt can quickly discharge the heat. 75D combing process makes the fabric smooth and adds anti-wrinkle, easy-washing and quick-drying properties.
Comprehensive Protection: The upgraded removable CE protective gear including 2 chests, 2 shoulders, 2 elbows and 1 back protector is softer and thinner, it can effectively reduce damage to protect the body. This shirt can protect you even better than a regular jacket, while the lightweight and flexible design won't impact your movements.
Design Details: The shirt has multiple reflective designs at the arms and back, which can produce the reflected light ray and increase riding safety at night. The anti-slip design at the hem can make the clothes fixed on the waist and hips to get a better fit. It is recommended for women to remove the chest protectors when wearing this shirt.
All Season: The clothes are particularly suitable for summer, you can wear it as a jacket, but wearing it under another jacket or coat is also a good choice. High quality zippers can further prolong the using life-span. Addition of elastic fibers can provide better shaping and elastic recovery.
More Choice: The clothes have different styles of printing and colors, you can choose one according to your preferences. The clothes are suitable for dirt bike, street bike, mountain bikes, etc.
"Redefining Motorcycle Gear: Armor Flow - The Perfect Balance of Protection, Airflow, and Comfort"
Introduction: In the ever-evolving world of motorcycle gear, a revolutionary series emerges, setting a new standard in both style and functionality. Introducing Armor Flow, a collection of motorcycle jackets and pants designed to shatter the limitations of conventional riding gear. Inspired by the need for improved protection, increased airflow, and uncompromising comfort, Armor Flow is poised to revolutionize the riding experience for passionate motorcyclists worldwide.
Reflective Strip

The reflective strips produce strong reflected light ray to perform the warning function and ensure safe riding or walking at night.

High Quality Zipper

Upgraded zipper provides a comfortable and perfect experience for you. You don't have to worry about getting stuck when zipping up the shirt after prolonged use.

Anti-slip Strip

The anti-slip design at the hem can make the clothes fixed on the waist and hips to get a better fit. Even during riding, this shirt can still provide a good shape.
Product information
| | |
| --- | --- |
| Manufacturer | ILM |
| Brand | ILM |
| Item Weight | 3.6 pounds |
| Package Dimensions | 15.16 x 12.2 x 5.91 inches |
| Item model number | AF01 |
Performance
We have put countless hours into research, design, innovation, and testing our products to make sure we offer exceptional performance. Function is at the core of every new design. We are constantly looking to improve the fit, comfort, airflow, shock absorption, strength and style of our helmets and products.
Safety
We developed an in-house test lab to make sure our helmets met the highest standards of safety and quality. When the vast majority of helmet brands are choosing designs from a foreign factory's catalog, and investing in sales and marketing rather than testing, ILM still continues to rigorously test in house.