ILM Off Road Motorcycle Dual Sport Helmet Full Face Visor Model 606V
Product Description
DOT Approved - Meets or exceeds FMVSS-218 and DOT safety standards.
Dual Visors - HD enhanced wide-angle lens to increase peripheral vision and improve riding safety, and the sun visor is great for protection against the sun, which can be rotated slightly to account for the direction of the sun. This motorcycle helmet also comes with an inner tinted visor.
Ventilation - Aerodynamic air intake system to introduce fresh air and replace the hot air inside the helmet.
Liners & Quick Release Strap - The top liner and ear pads are detachable and washable.
Multiple Function - It can be used as a rally helmet, a full-face helmet, or an off-road helmet, ideal for dirt bike, motorcycle, mountain bike, dual sports, and other outdoor riding activities.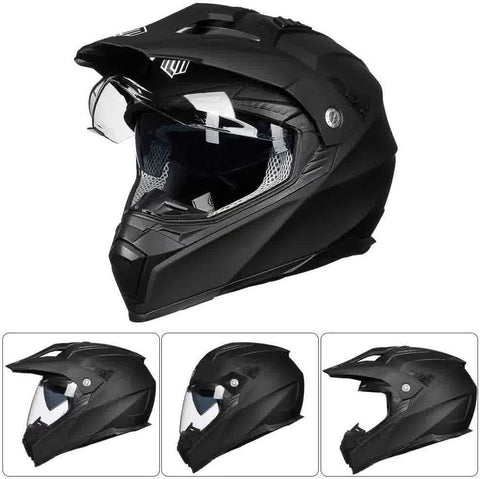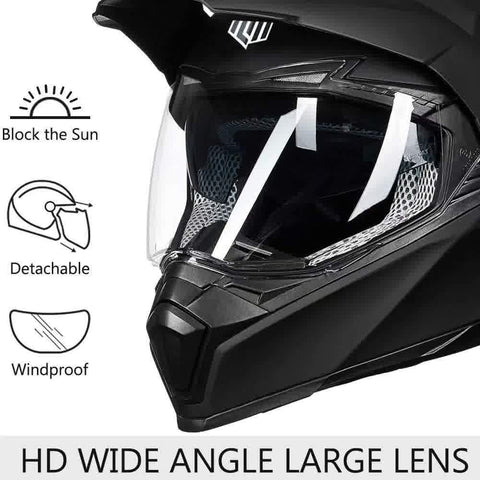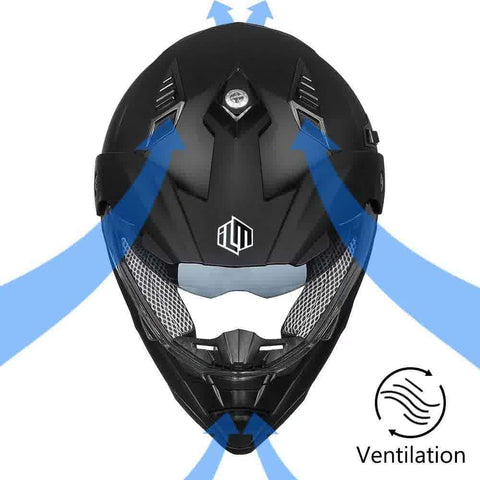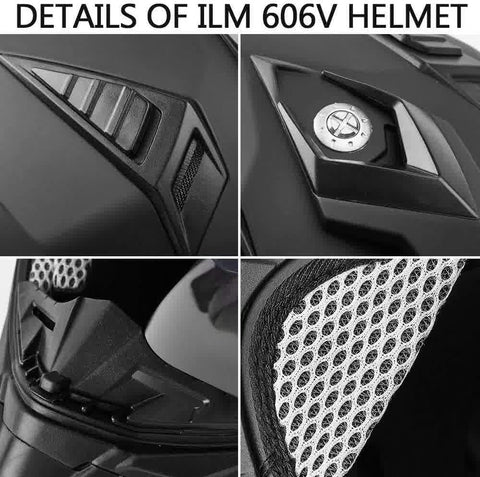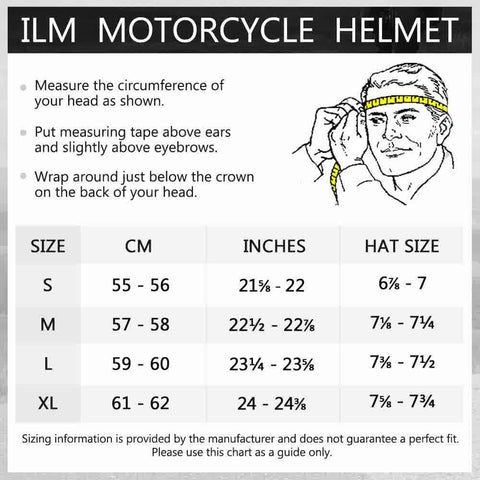 Performance
We have put countless hours into research, design, innovation, and testing our products to make sure we offer exceptional performance. Function is at the core of every new design. We are constantly looking to improve the fit, comfort, airflow, shock absorption, strength and style of our helmets and products.
Safty
We developed an in-house test lab to make sure our helmets met the highest standards of safety and quality. When the vast majority of helmet brands are choosing designs from a foreign factory's catalog, and investing in sales and marketing rather than testing, ILM still continues to rigorously test in house.