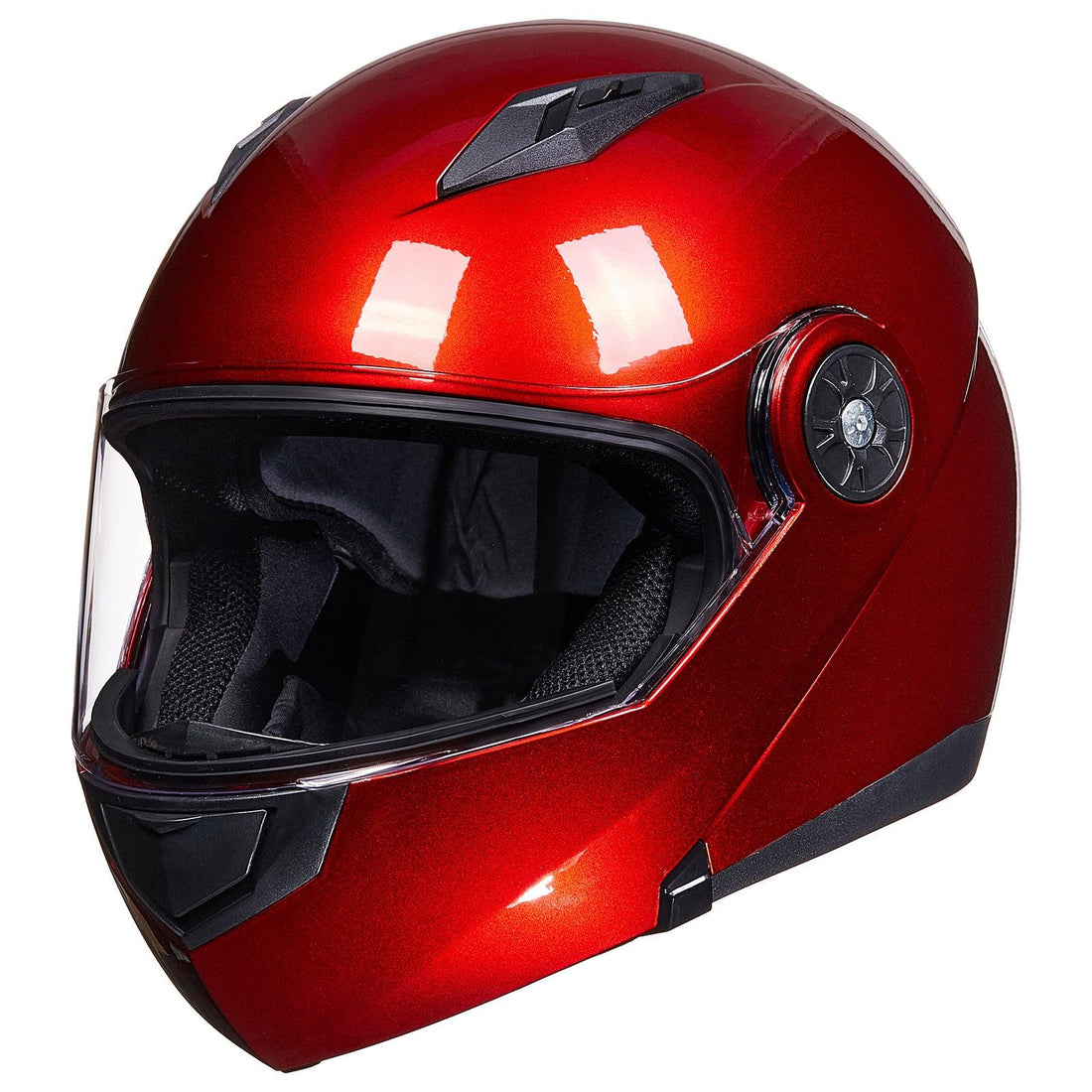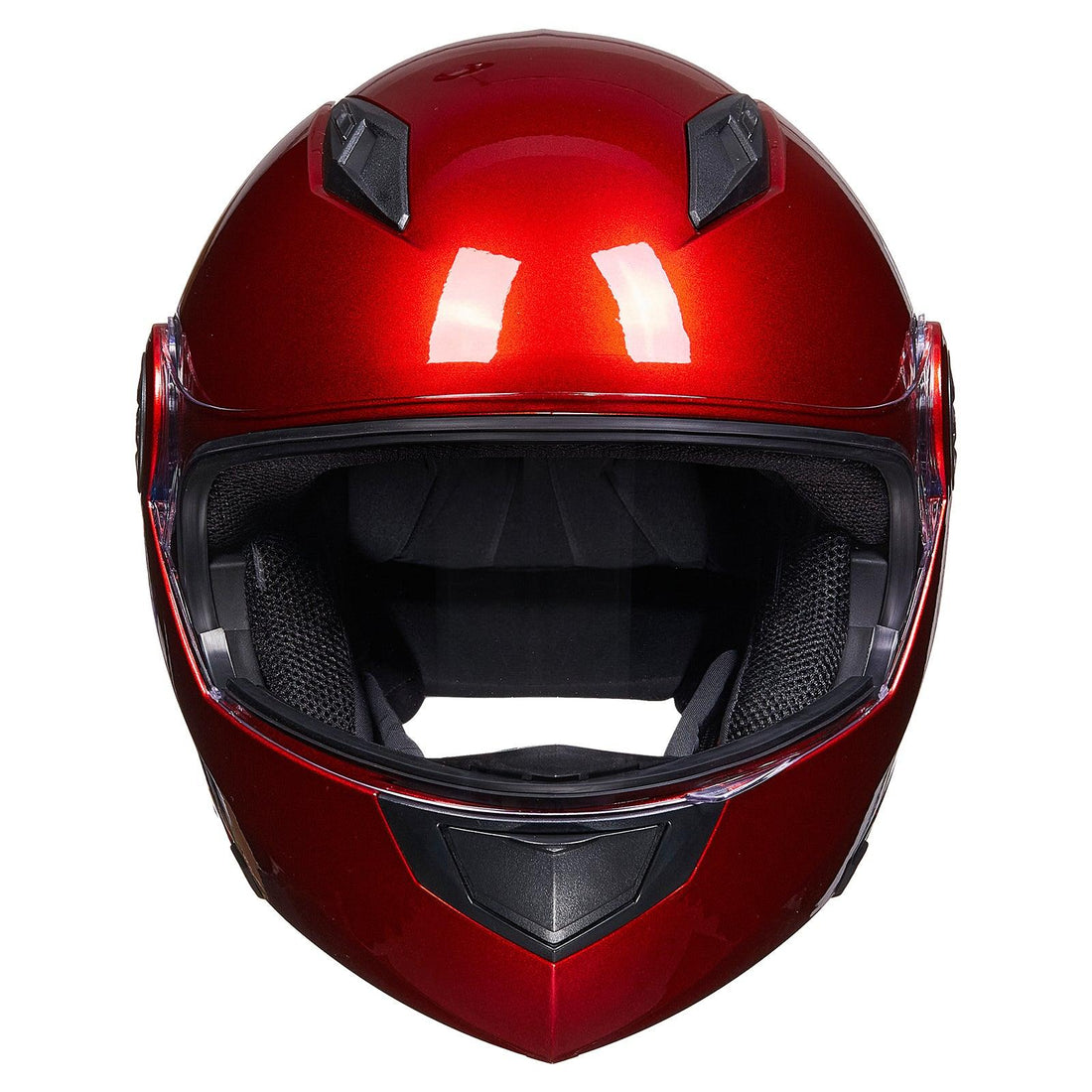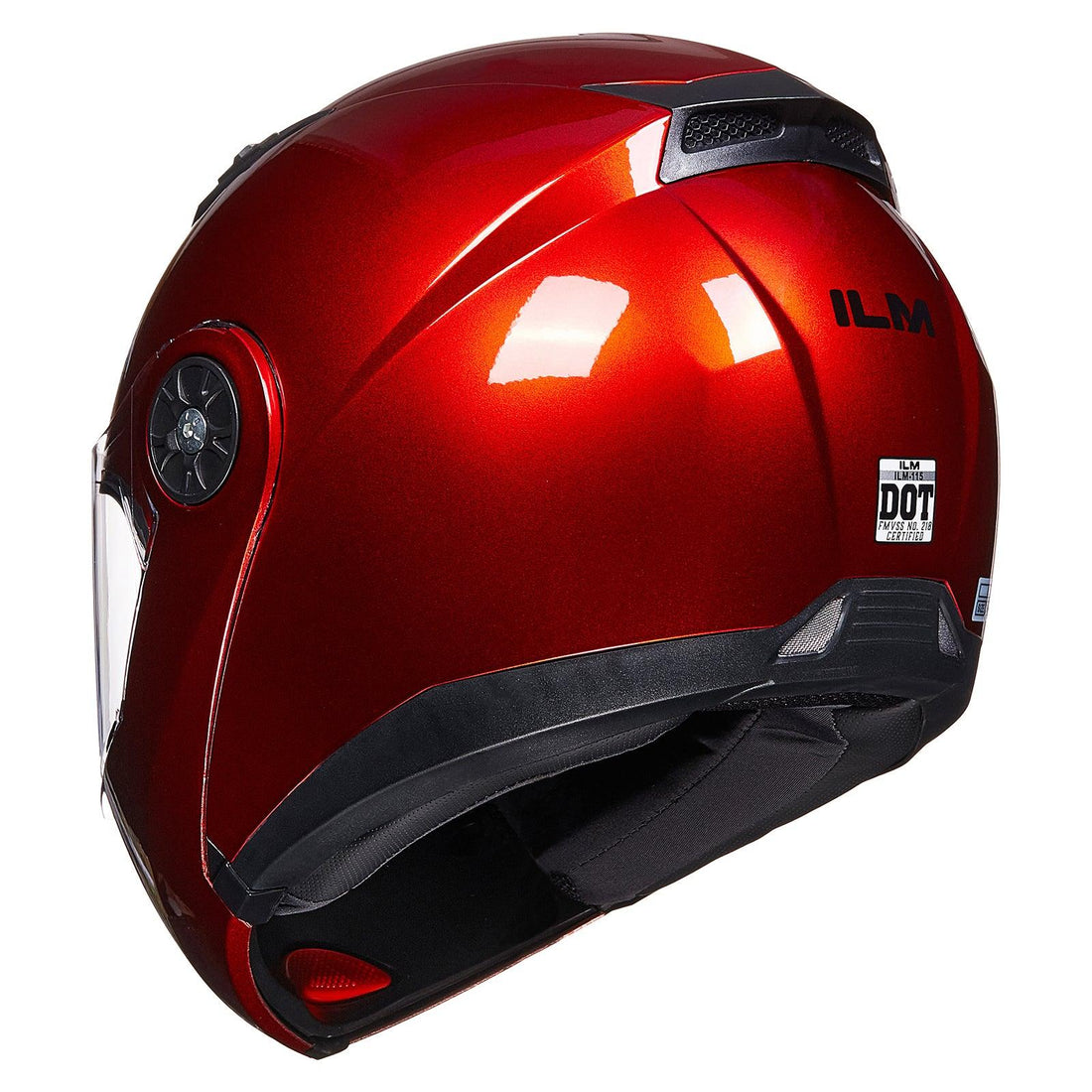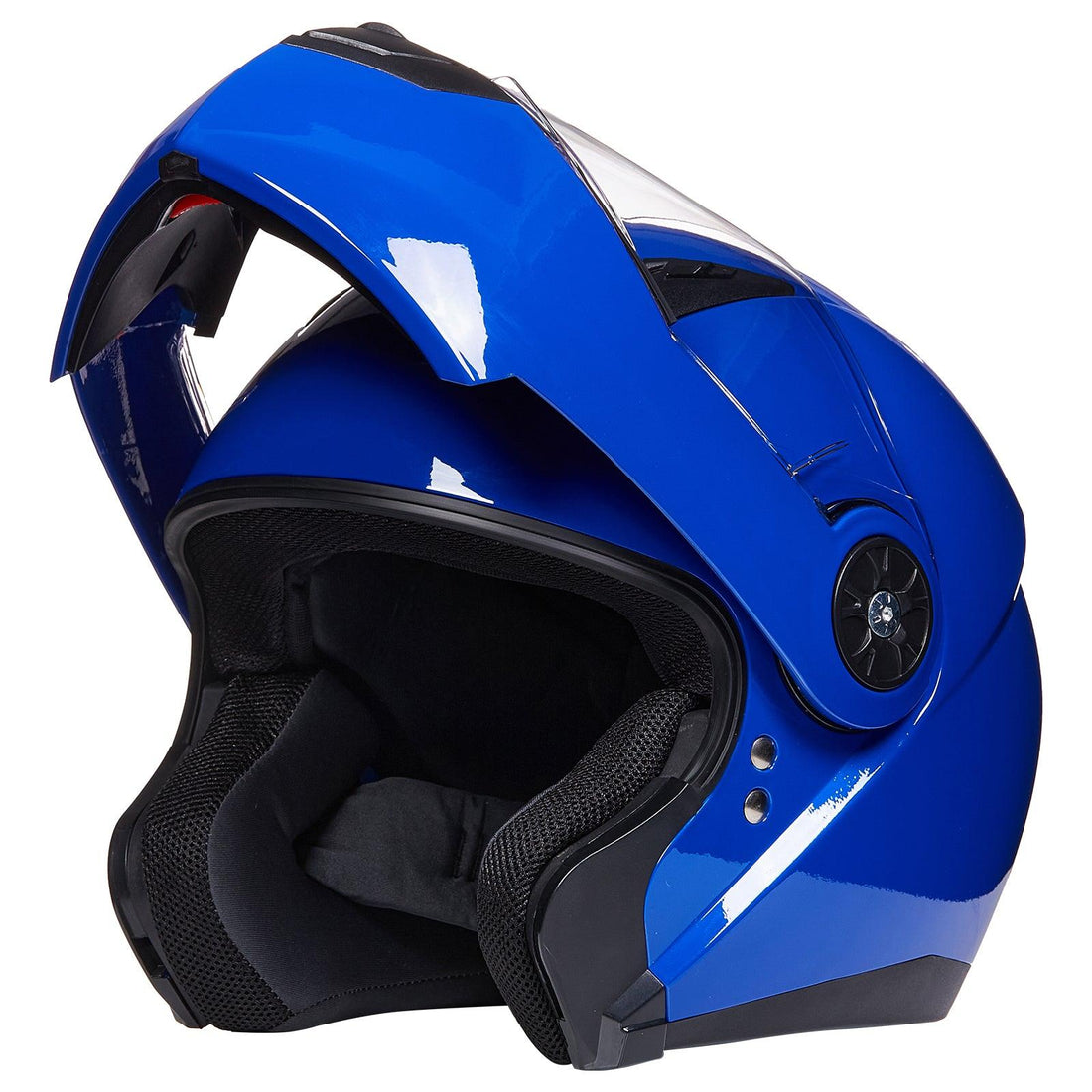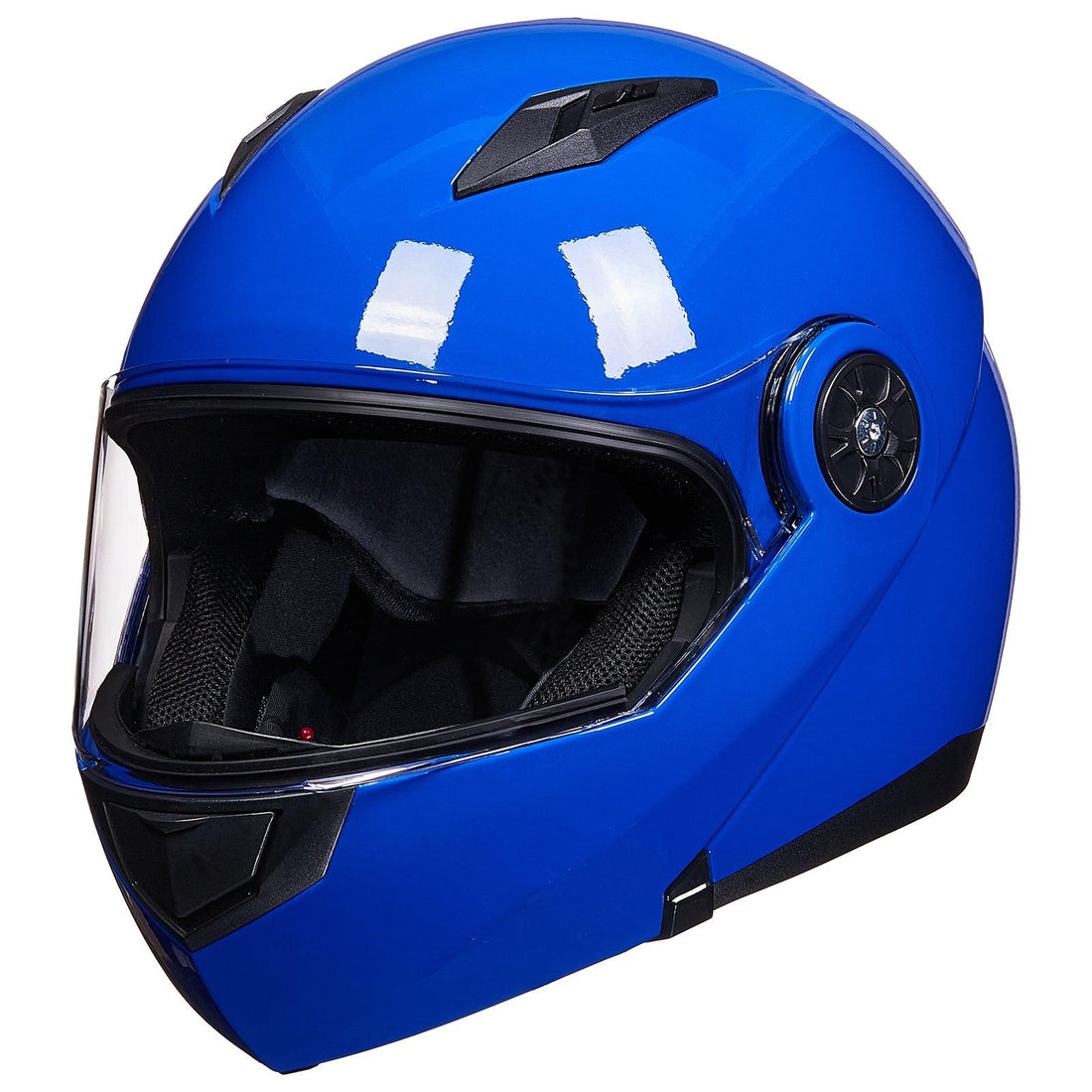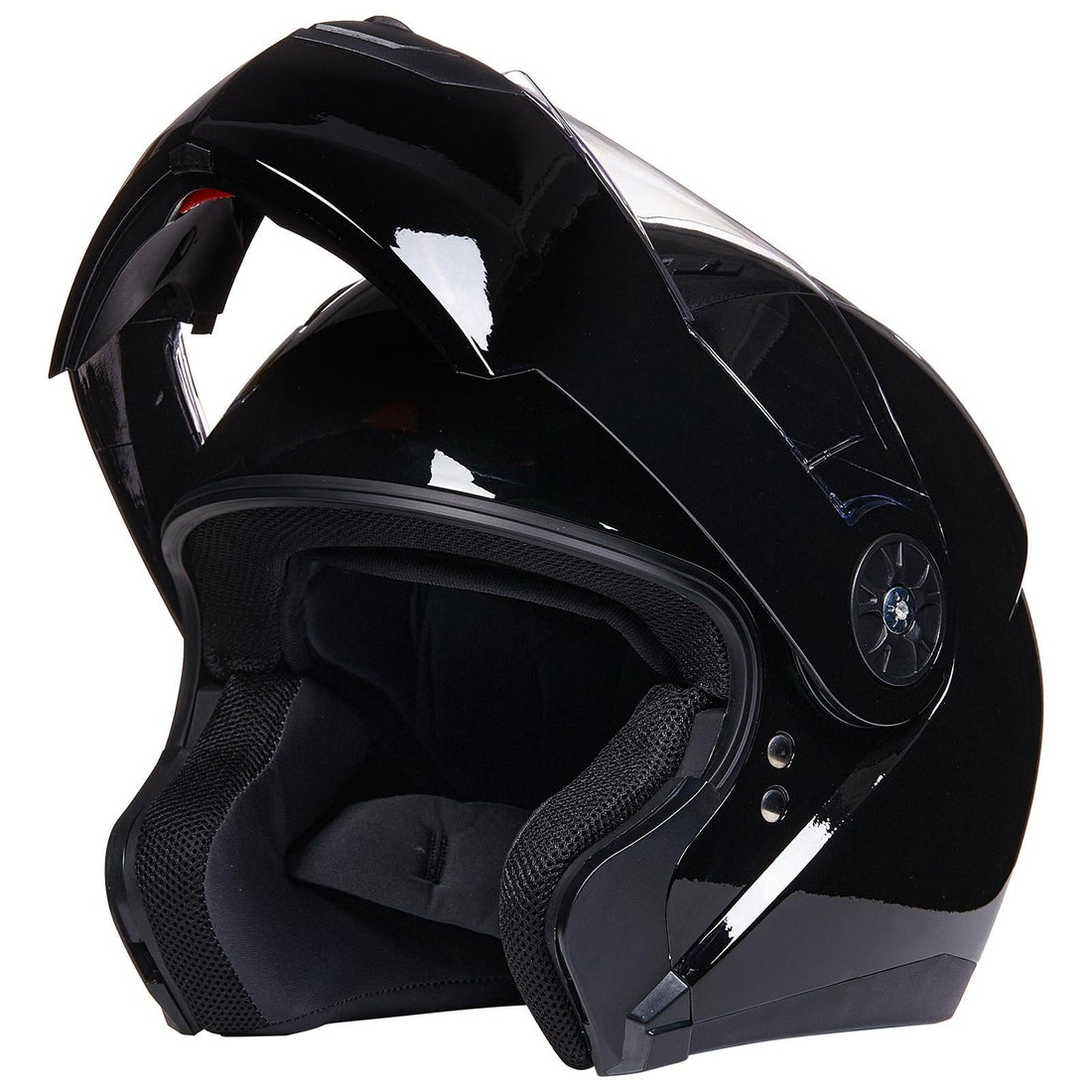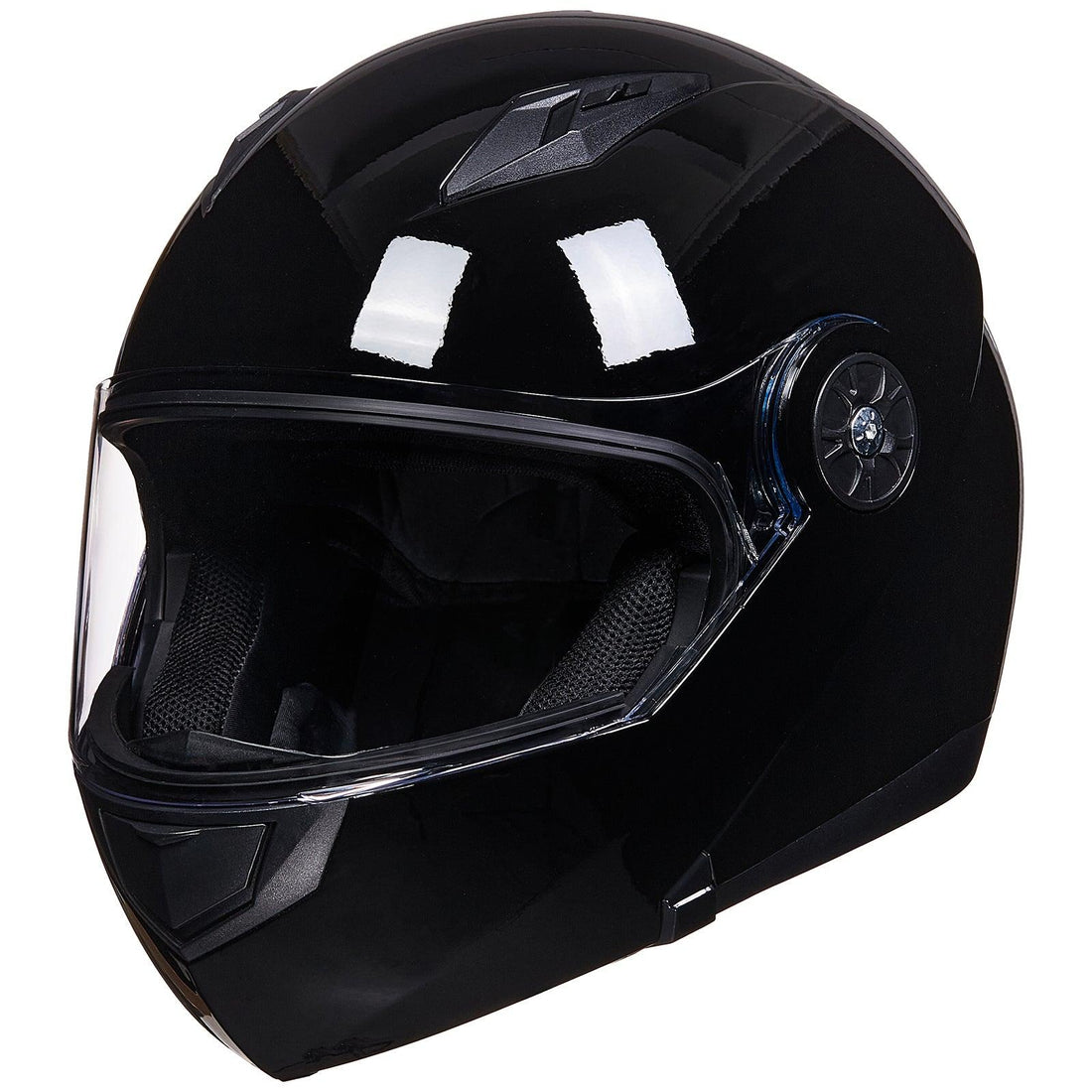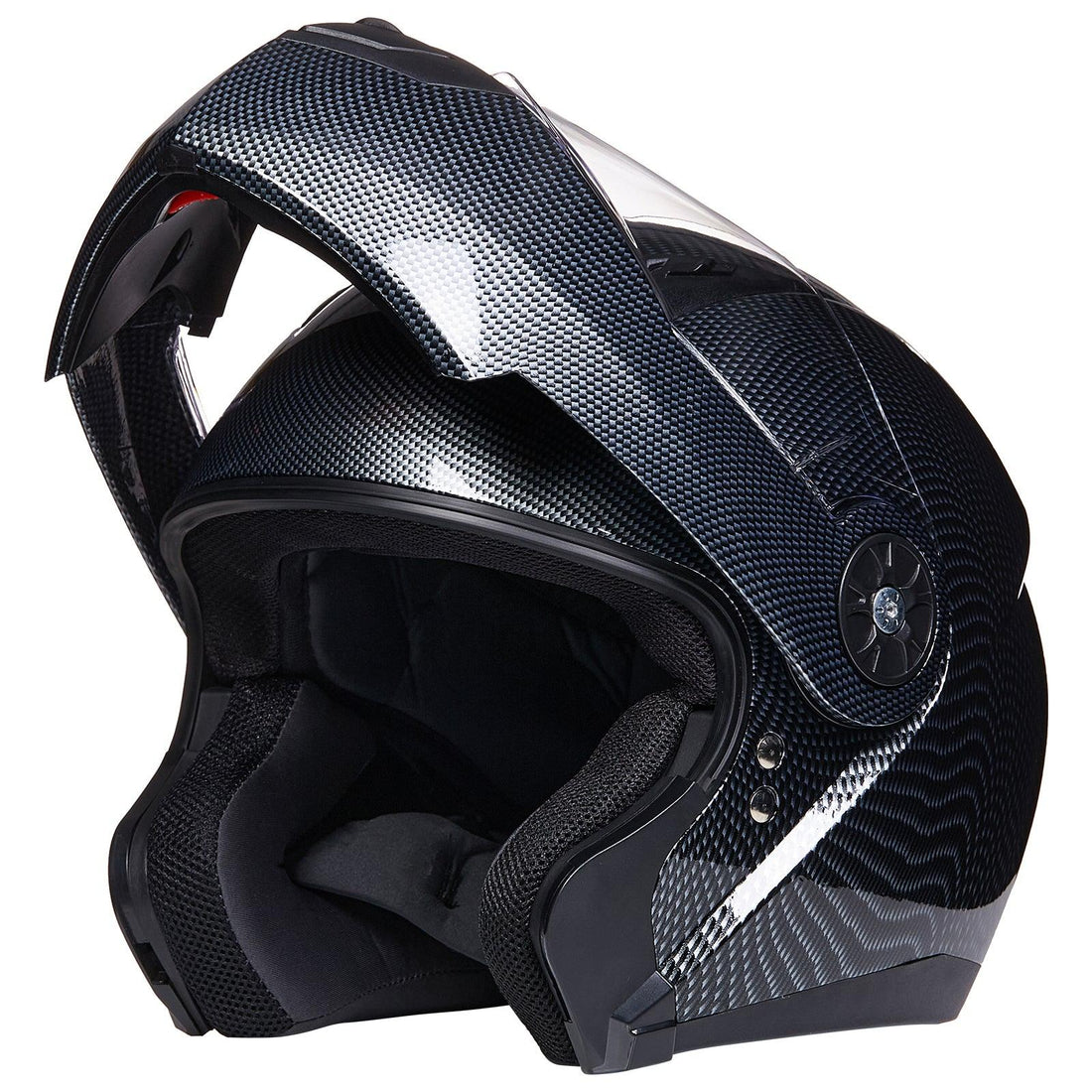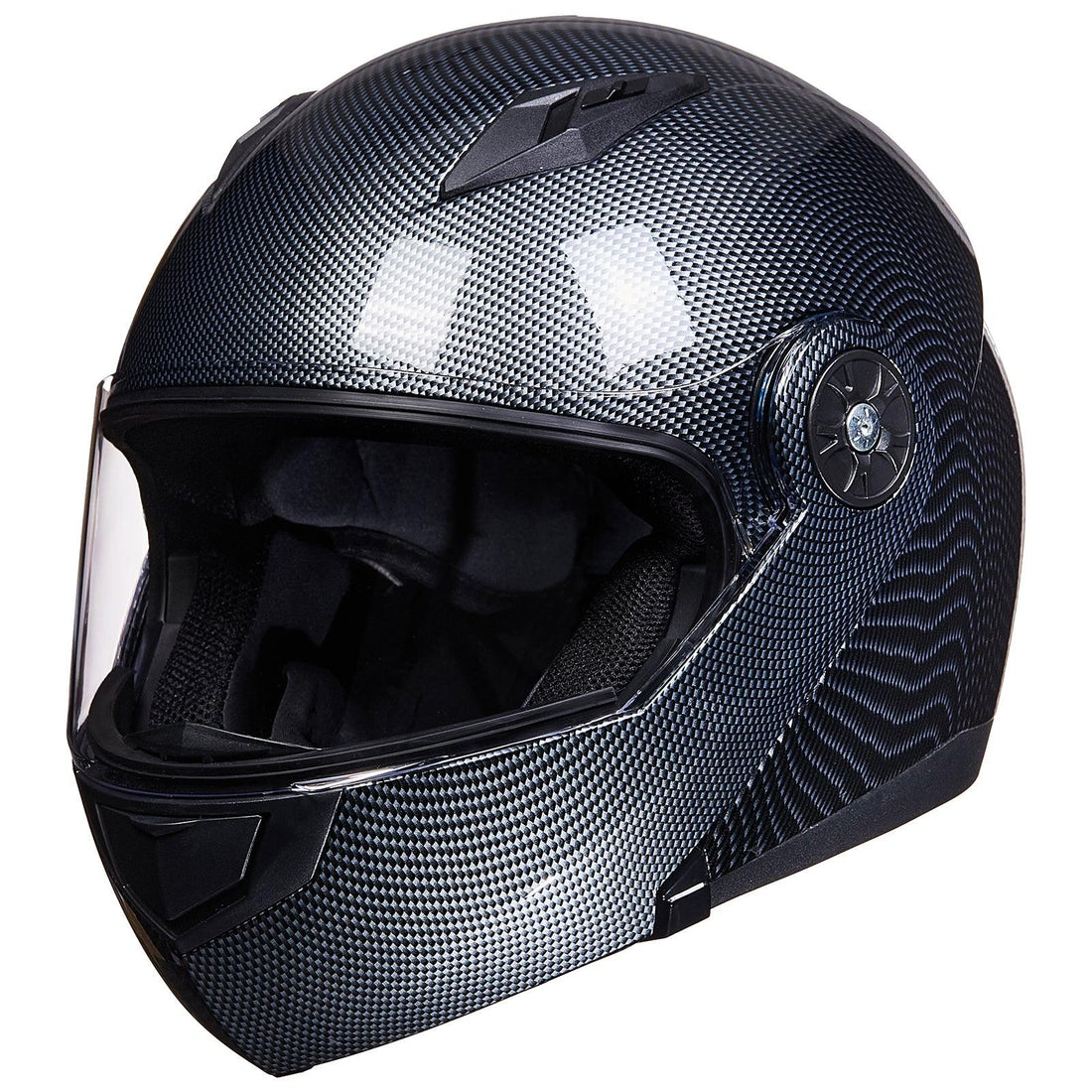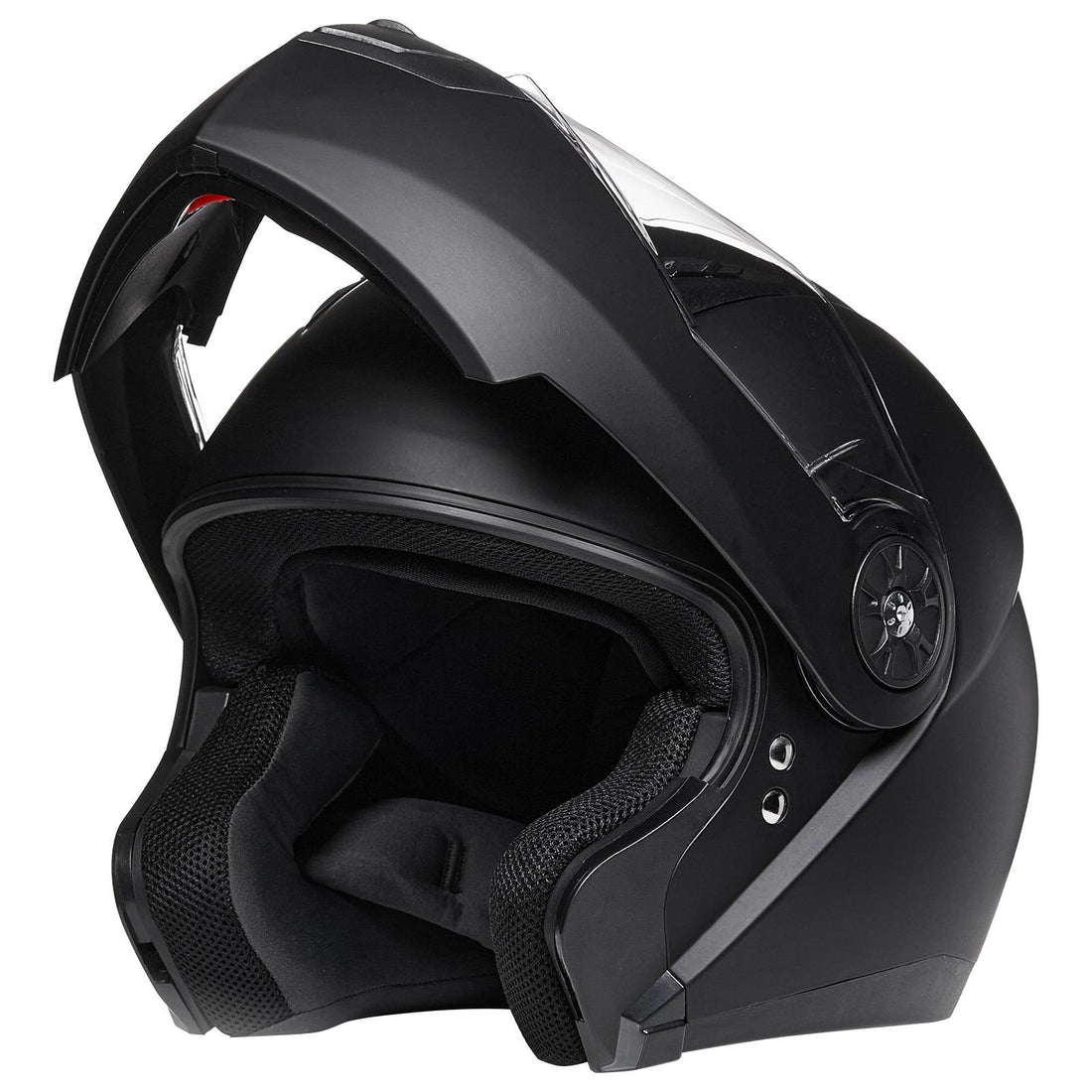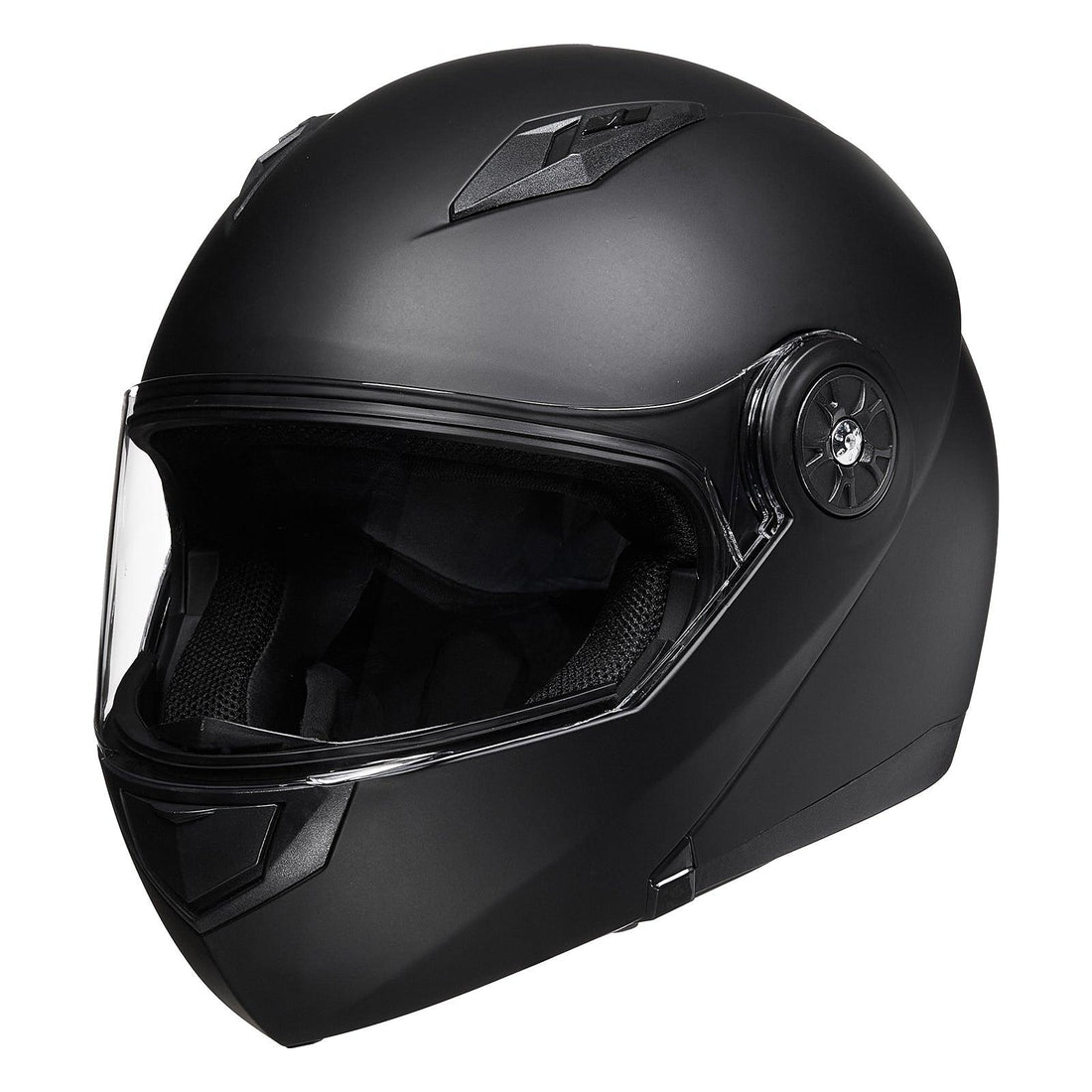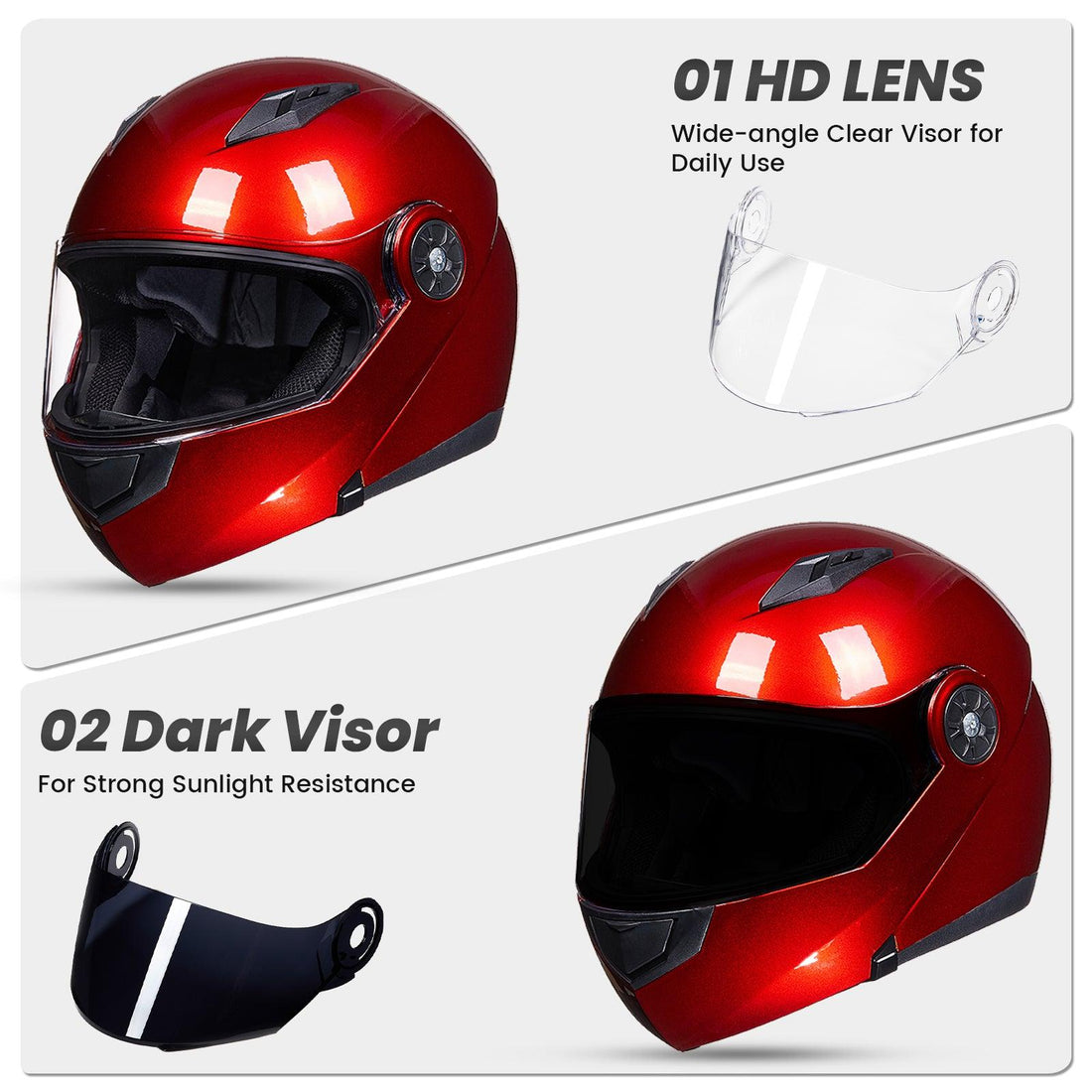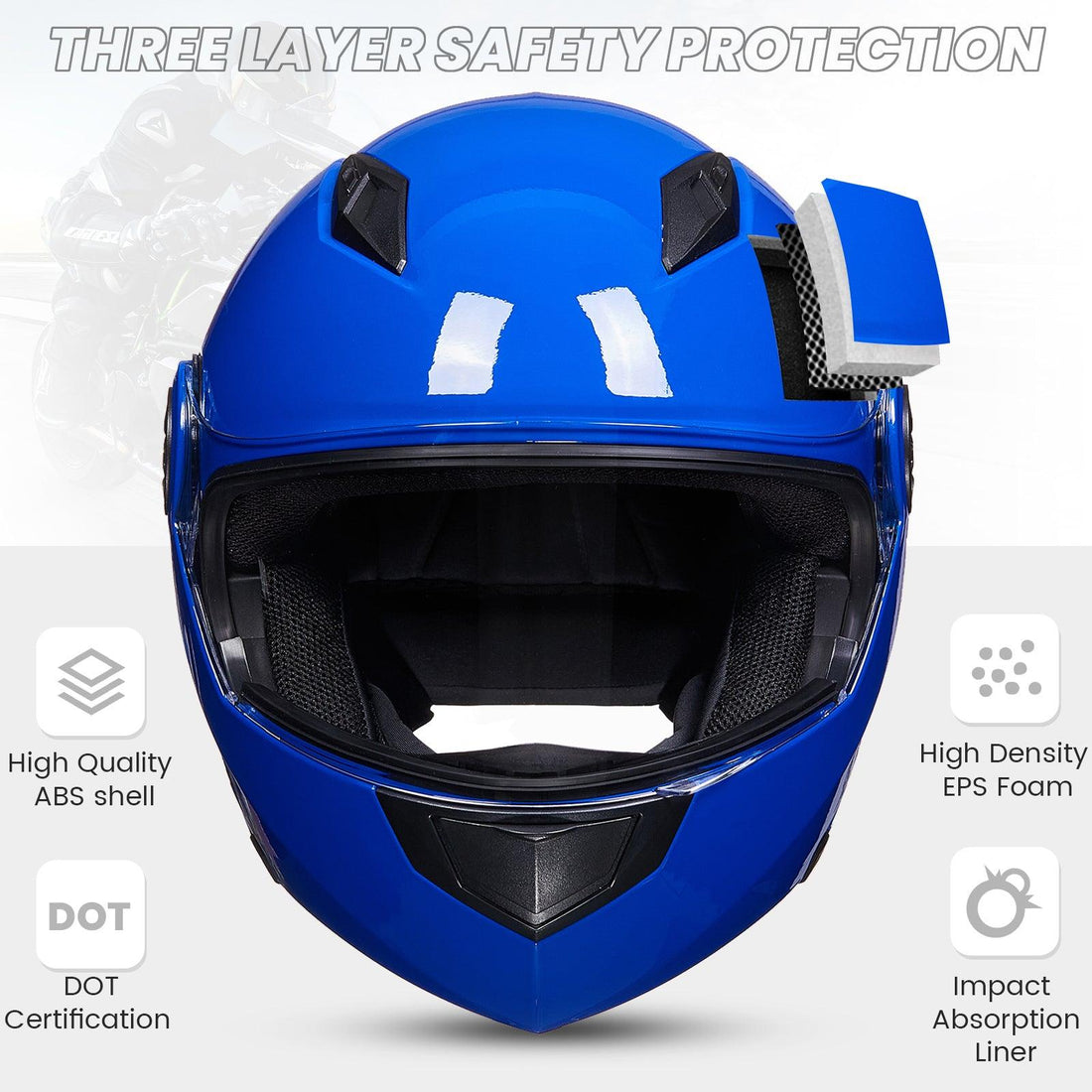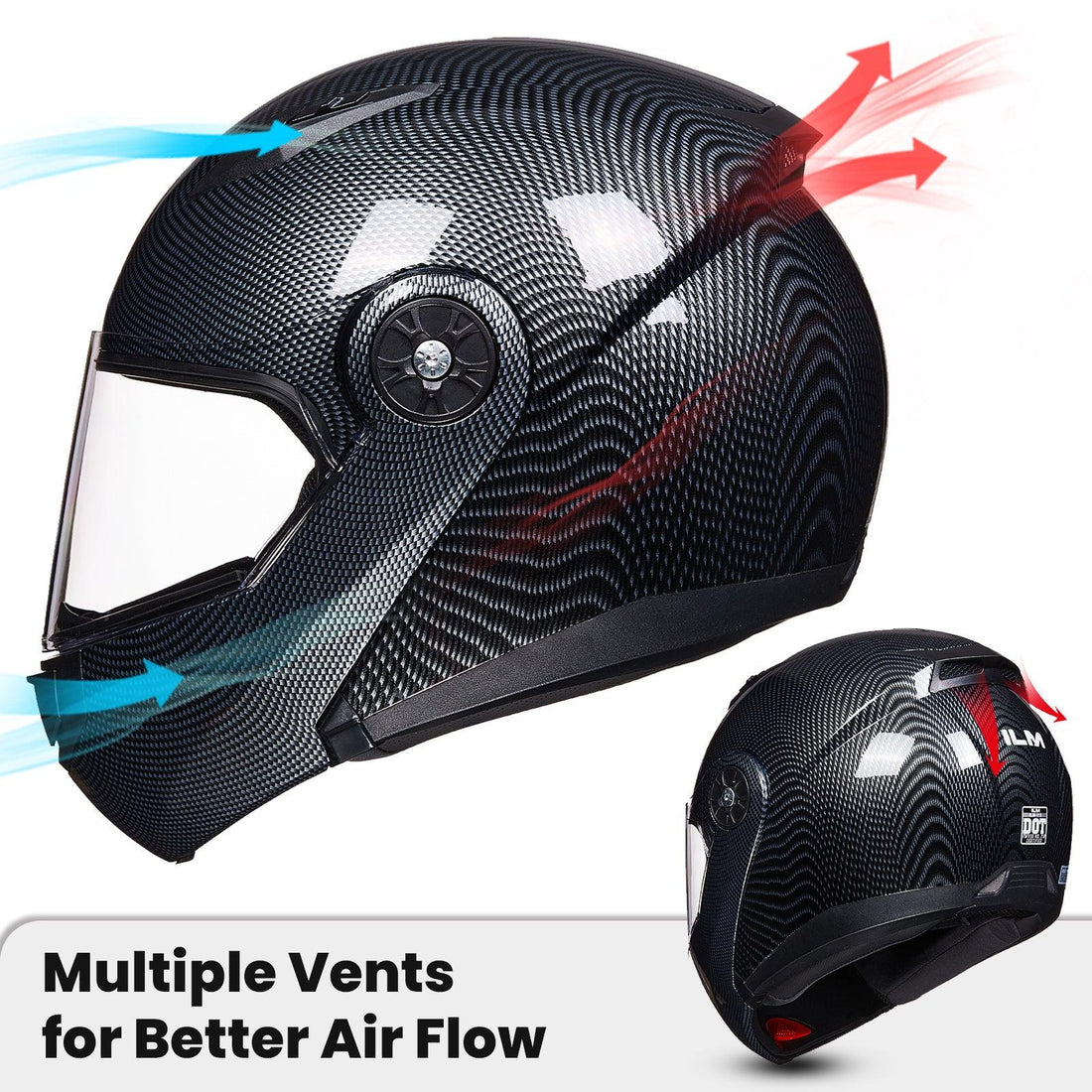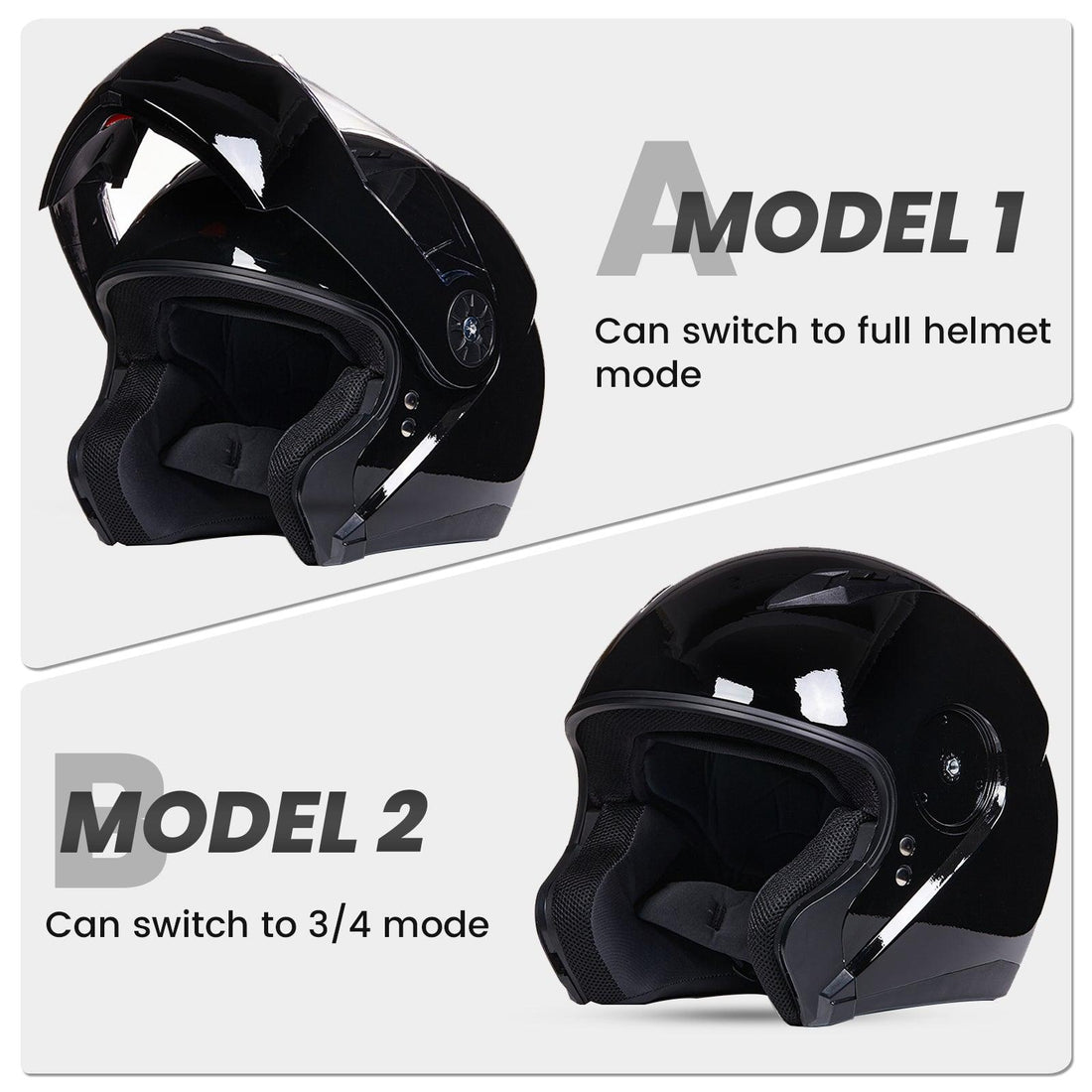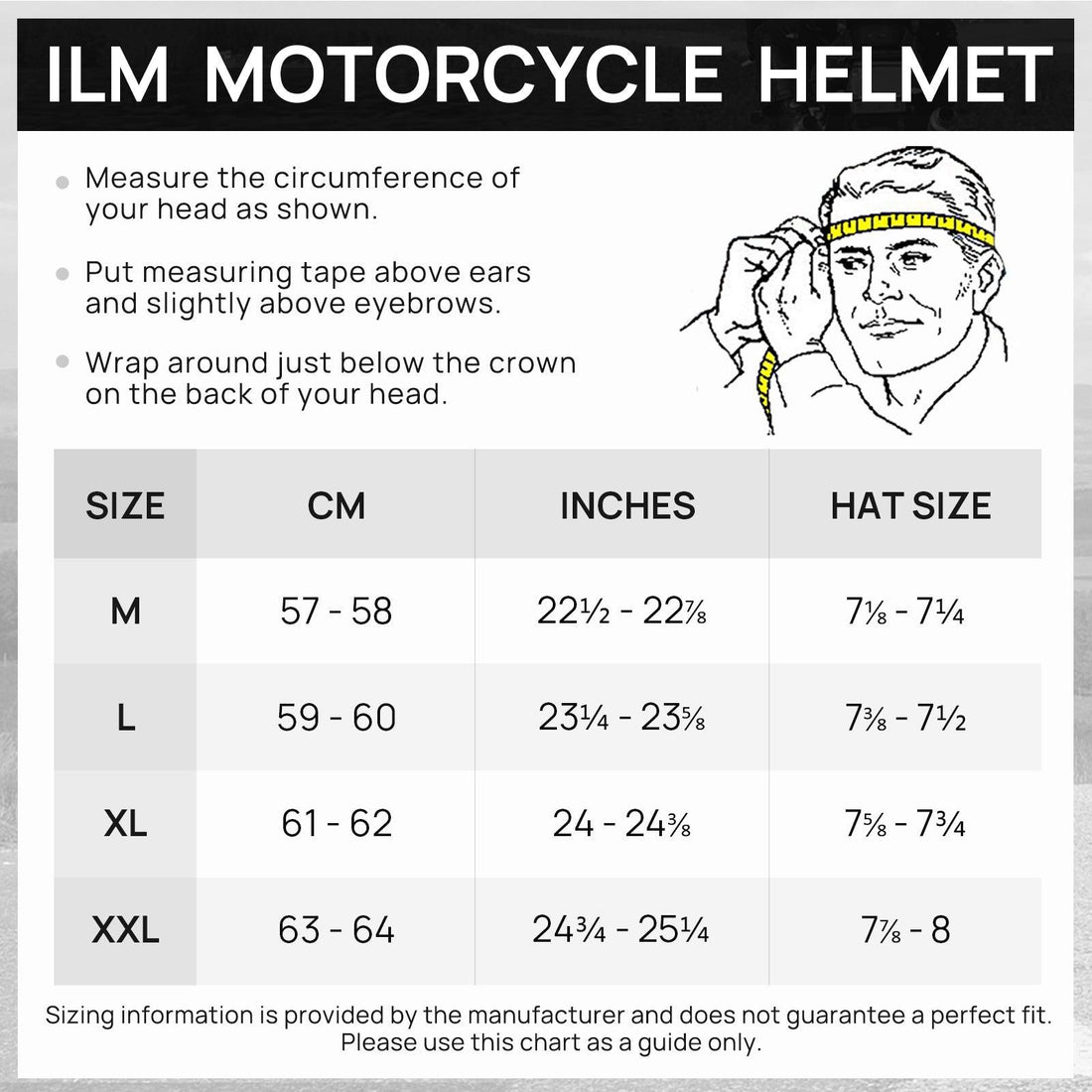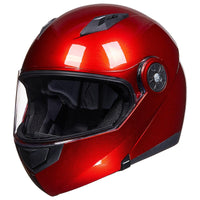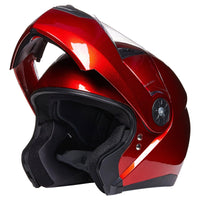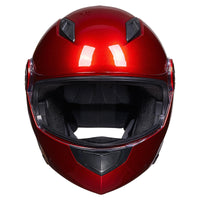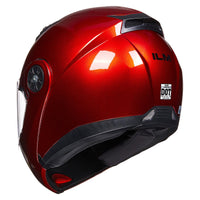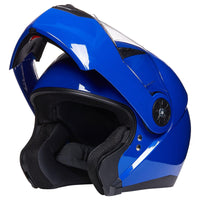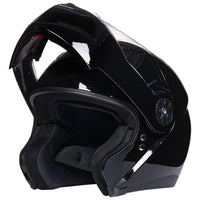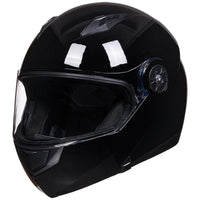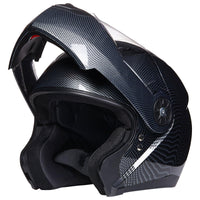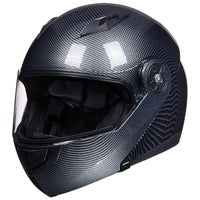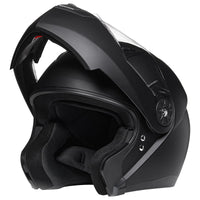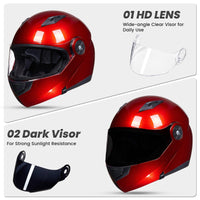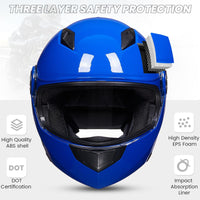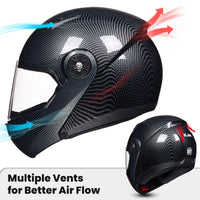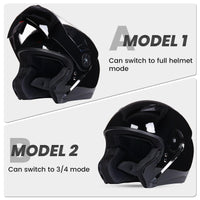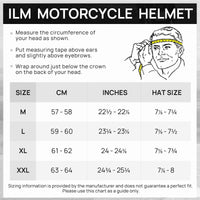 ILM Flip Up Full Face Modular Motorcycle Helmet Model 115
Product Description
Excellent Material - Constructed of advanced lightweight durable ABS outer shell and impact absorption EPS foam, the motorcycle helmet provides full protection from impacts caused by crashes. Meets or exceeds FMVSS-218 and DOT Safety Standards.
Wide View - The modular flip-up motorcycle helmet is equipped with an anti-scratch and wide angle clear visor for a great view. It also comes with a dark visor which can be used to effectively resist strong sunlight in the daytime.
Great Ventilation - The chin vent has two positions, allowing fresh air to cross the inner shield and rider's face. There are also 2 top and 2 rear exhaust vents that maximize air extraction. Multiple air vents ensure better air flow and a more comfortable fit when riding off road.
Fit Adjustment - The quick release strap allows the helmet fit closely on the motorists's head. The helmet liners are lightweight, soft, and easily removable and washable. Replacement liners is provided if the helmet does not fit initially.
Multifunctional Apply - The helmet adopts flip-up design and can be used as 3/4 open face motorcycle helmet or full face helmet. Perfect for motorcycle, street bike, racing, motocross, ATV, Dirt Bike, or other outdoor activities.
Performance
We have put countless hours into research, design, innovation, and testing our products to make sure we offer exceptional performance. Function is at the core of every new design. We are constantly looking to improve the fit, comfort, airflow, shock absorption, strength and style of our helmets and products.
Safety
We developed an in-house test lab to make sure our helmets met the highest standards of safety and quality. When the vast majority of helmet brands are choosing designs from a foreign factory's catalog, and investing in sales and marketing rather than testing, ILM still continues to rigorously test in house.