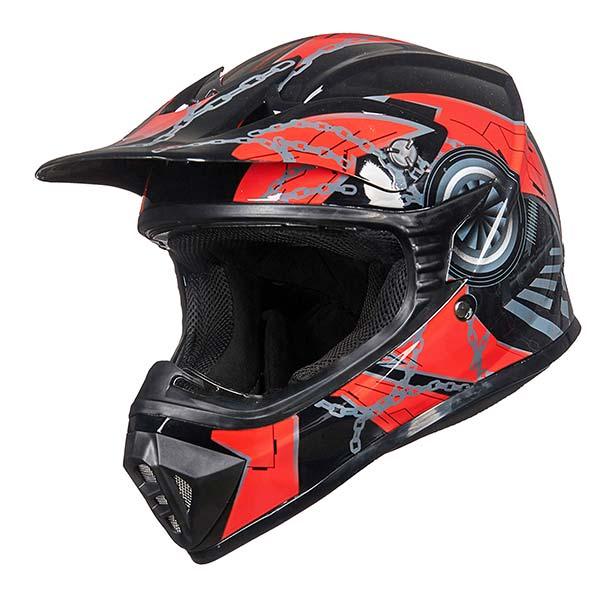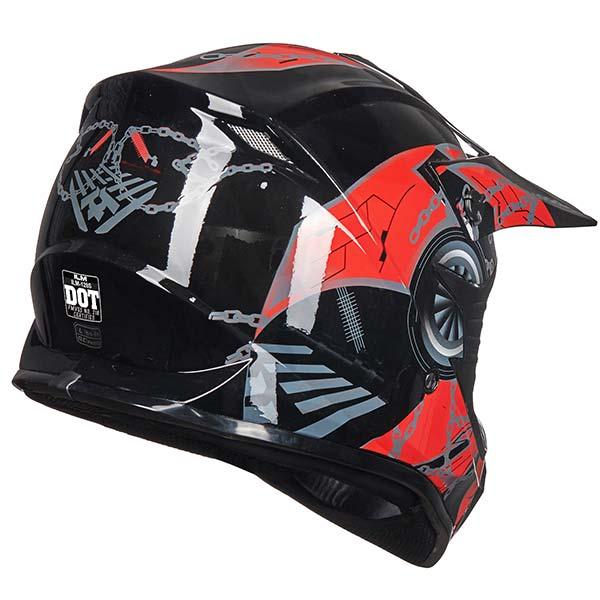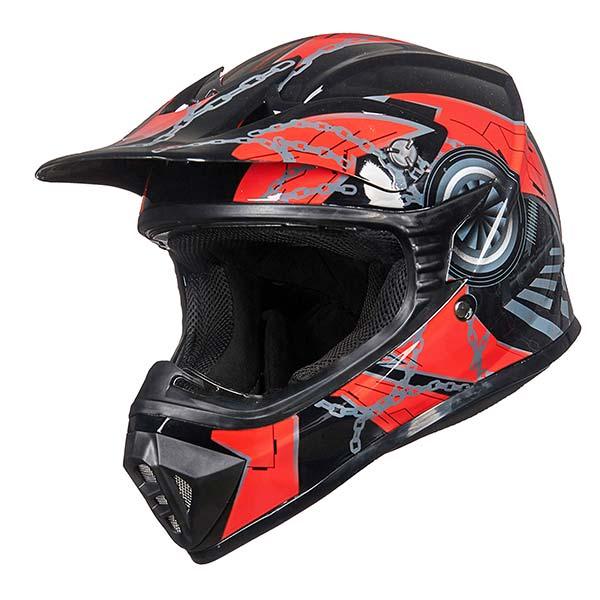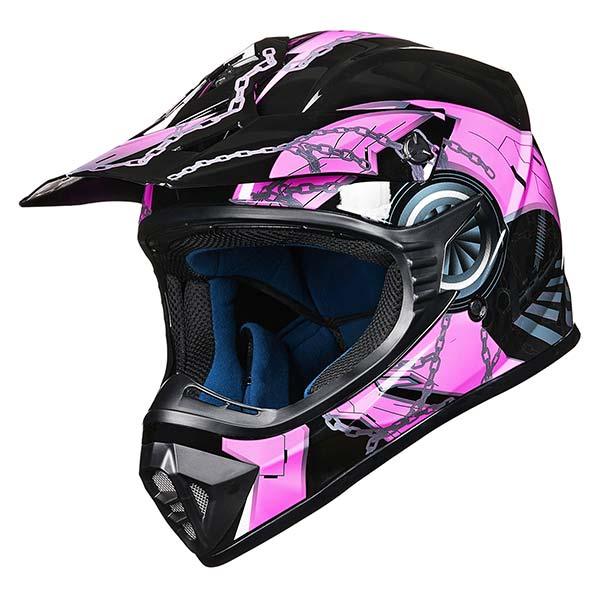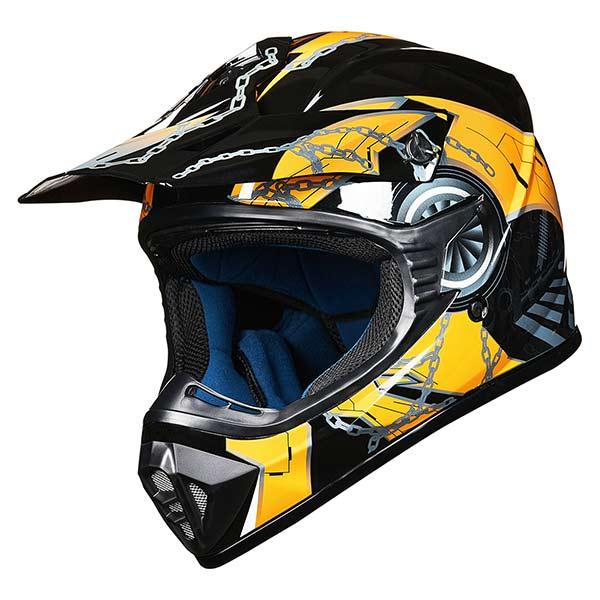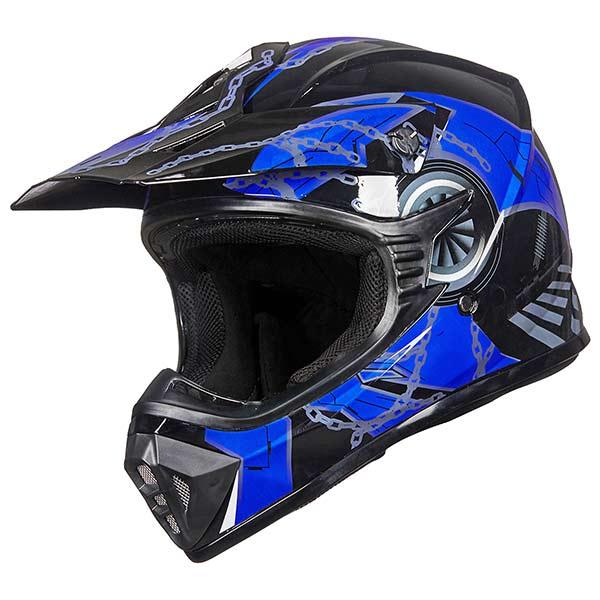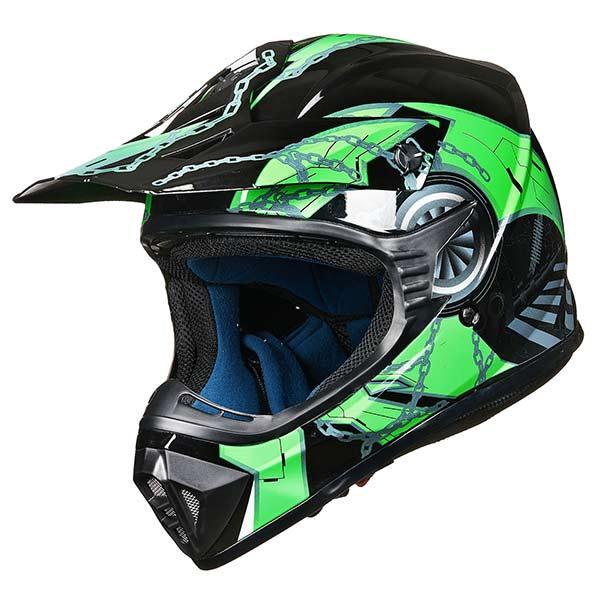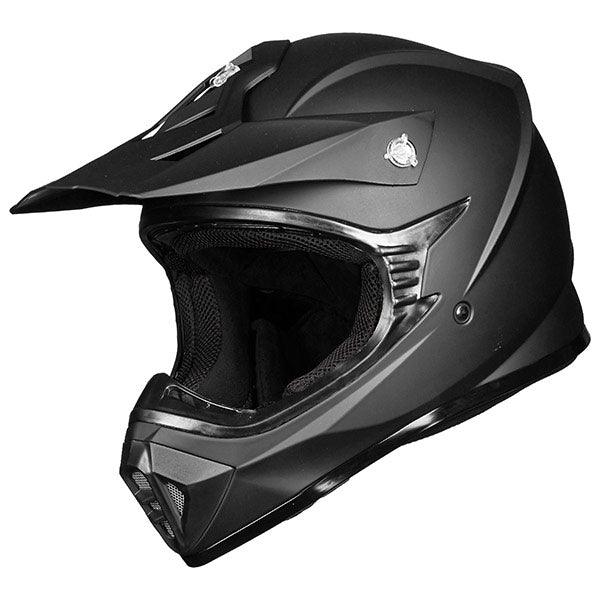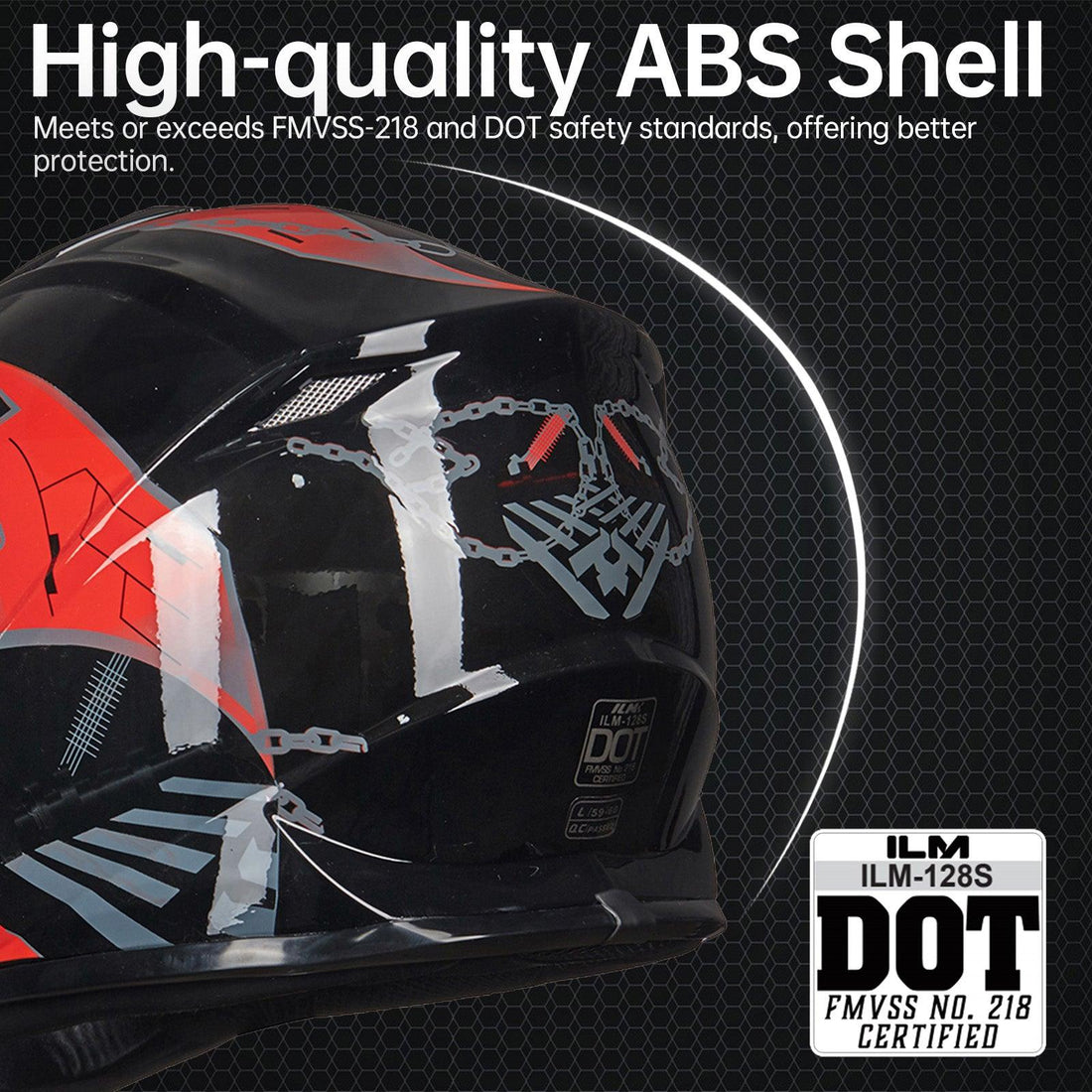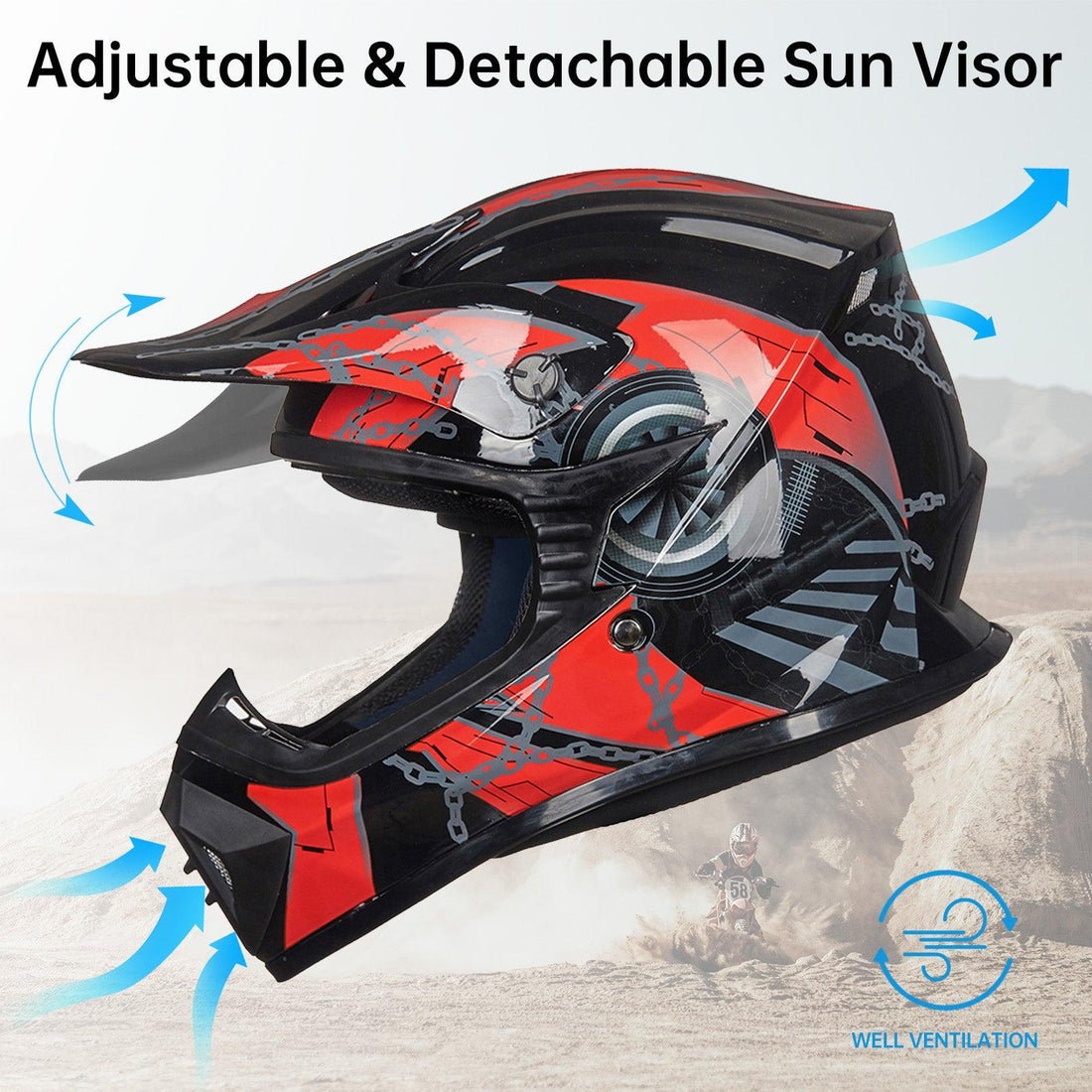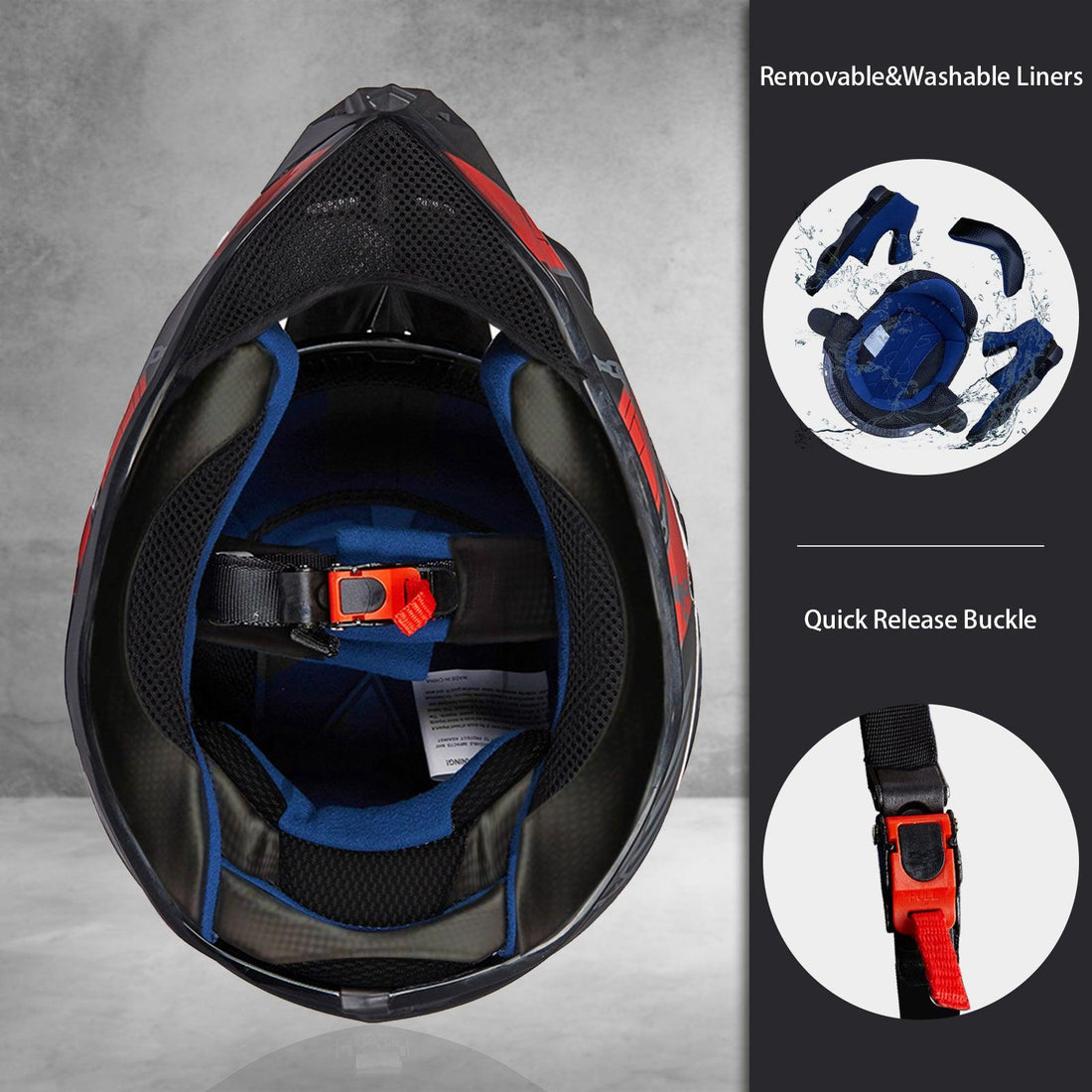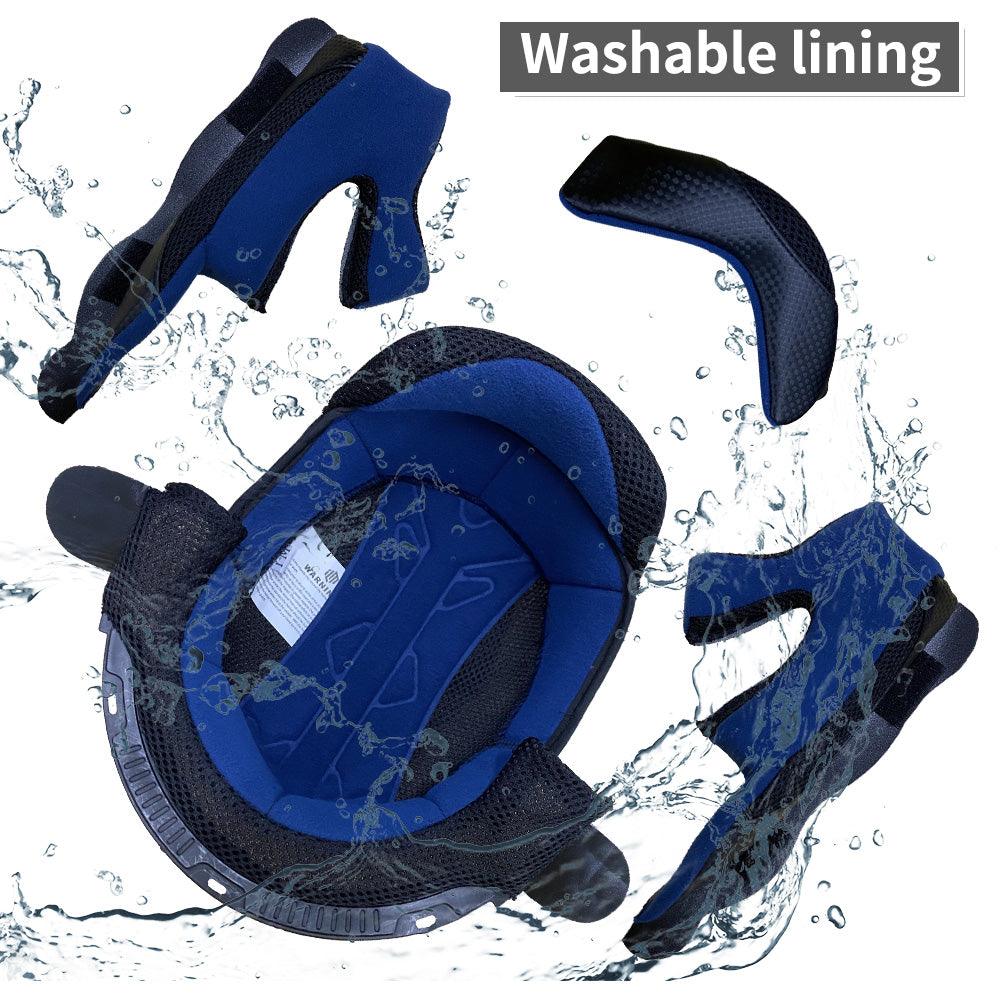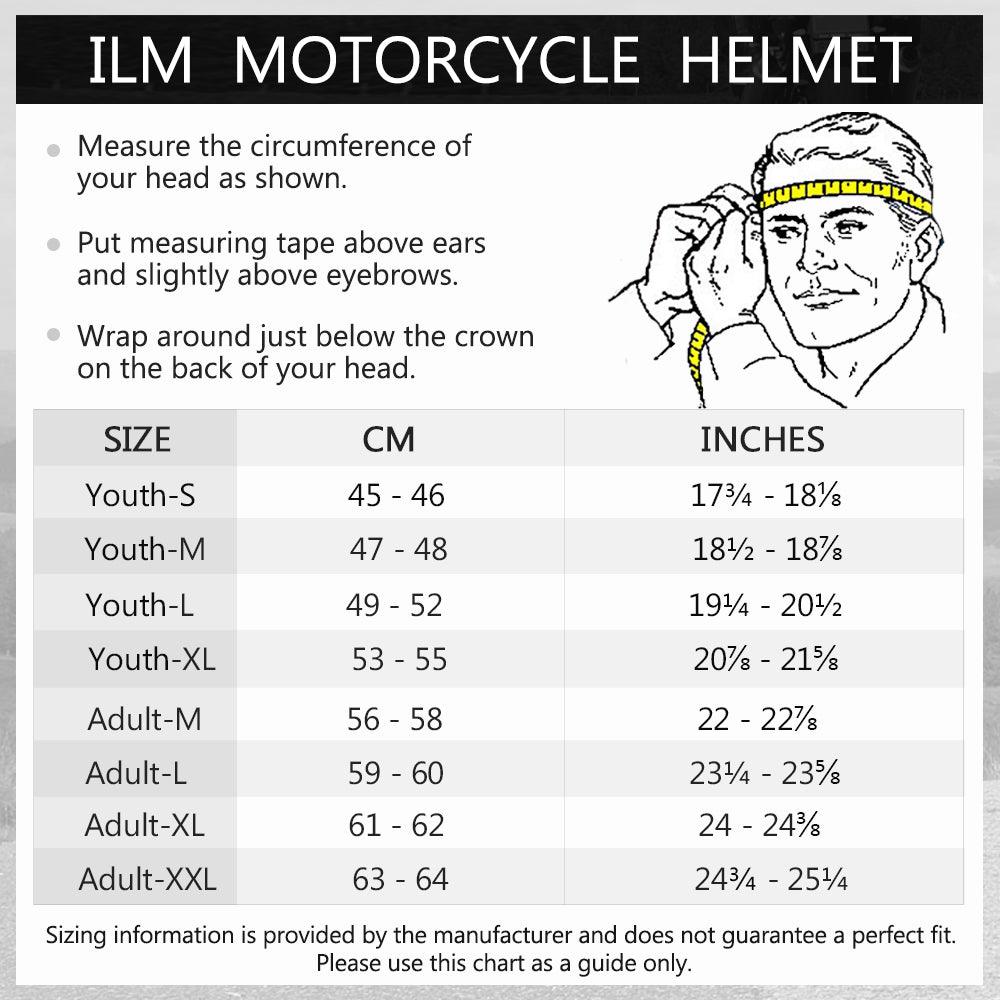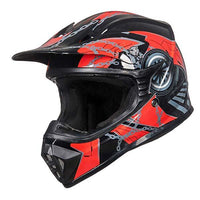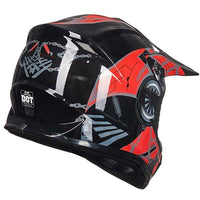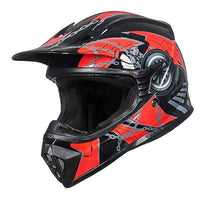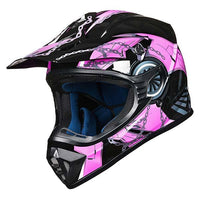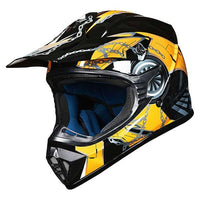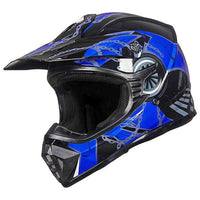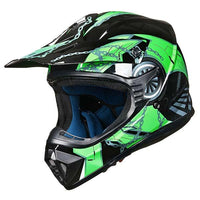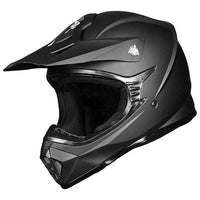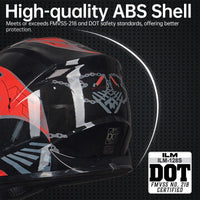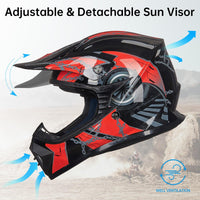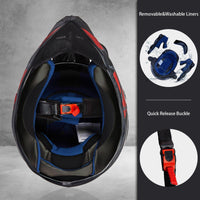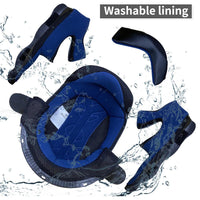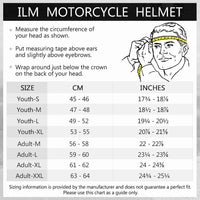 ILM Adult Dirt Bike Full Face Motorcycle Helmet Model 128S
Product Description
DOT certified for Safety - meets or exceeds FMVSS-218 and DOT safety standards.
Made from ABS making it very lightweight and incredibly durable.
Sleek aerodynamic design made for speed. Front and back air vents for maximum ventilation.
Detachable inner pads made so you can wash them.
The visor can easily be detached from the helmet for days when it is not needed. It is great for protection against the sun, which can be rotated slightly to account for the direction of the sun
Removable and Washable Liners

With the buckles on the liners, you can easily remove the liners for maintenance purposes.

Detachable Sun Shield

Rotate the screws to remove and install the shield according to your needs.

NOTE:

If you have any concerns about sizes, extra pads can be shipped to you for a better helmet fit.

Free replacement if any part is missing or damaged.
Comfortable Liner

Soft multi-layer lining act as a buffer in the event of a collision, protect your head effectively.

Quick Release Buckle

Strong and sturdy quick release buckle enable the helmet fit tightly with riders' head thus improve rides' safety and makes it more convenient to put the helmet on/off.

DOT Approved

Meets or exceeds FMVSS-218 and DOT Safety Standards, providing better protection when riding off road, bike, ATV and participating outdoor sports.
THE EASIEST WAY TO TRY ON YOUR HELMET

Step 1 Pull the chin strap in reverse direction.
Step 2 Keep holding the chin straps,use the rear of the helmet to support the base of your skull and pull down.
Step 3 Adjust the angle before fastening the straps.
Step 4 Finished.
NOTE:

Youth helmets are not recommended for children younger than 5 years old, because it is too heavy for them.
HOW TO MEASURE YOUR HEAD SIZE
Pass a soft, flexible tape, measure horizontally around your head at a height of approximately one inch (2.5cm) above your eyebrows (the largest measurement around your forehead).
Select the helmet size that is closest to your head measurement from the sizing guidelines above.
Performance
We have put countless hours into research, design, innovation, and testing our products to make sure we offer exceptional performance. Function is at the core of every new design. We are constantly looking to improve the fit, comfort, airflow, shock absorption, strength and style of our helmets and products.
Safety
We developed an in-house test lab to make sure our helmets met the highest standards of safety and quality. When the vast majority of helmet brands are choosing designs from a foreign factory's catalog, and investing in sales and marketing rather than testing, ILM still continues to rigorously test in house.