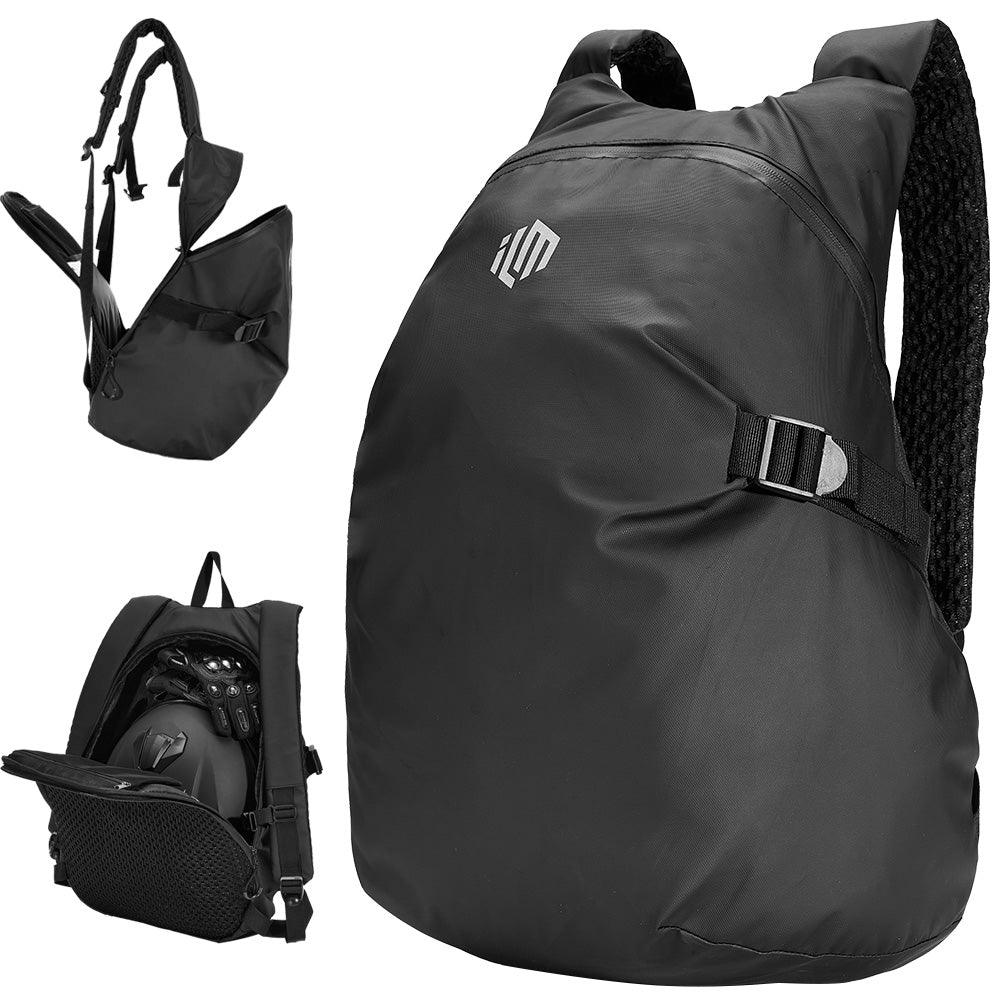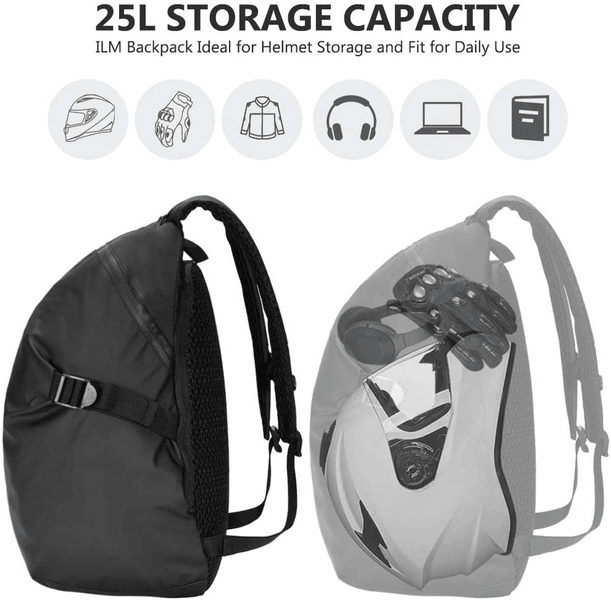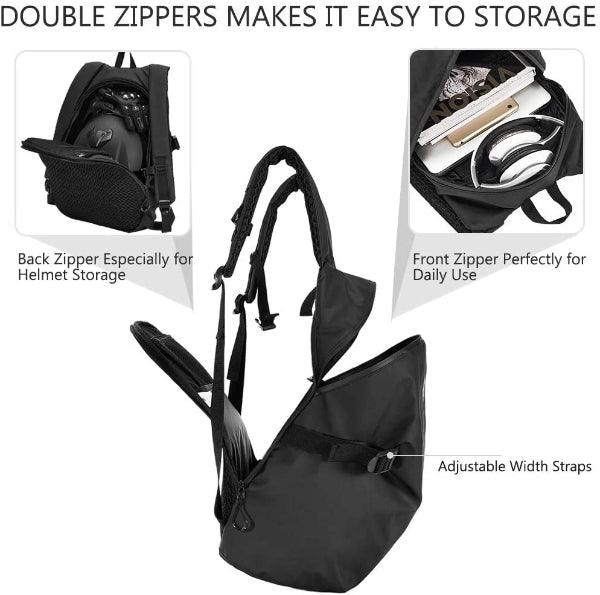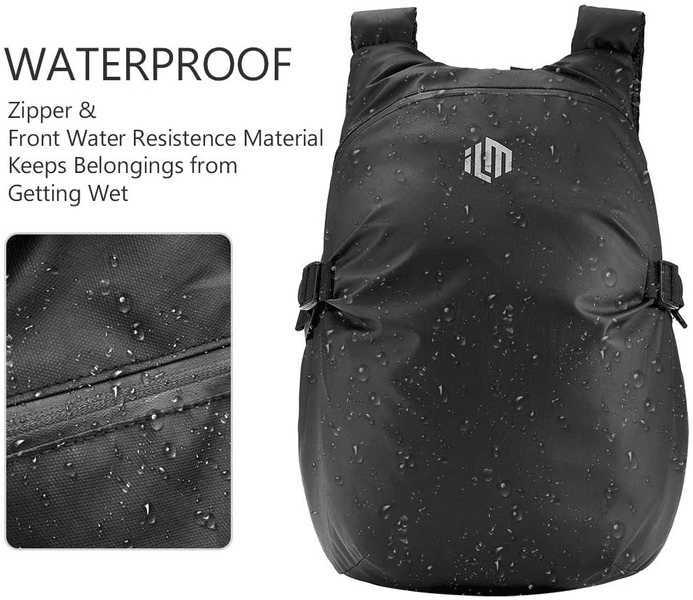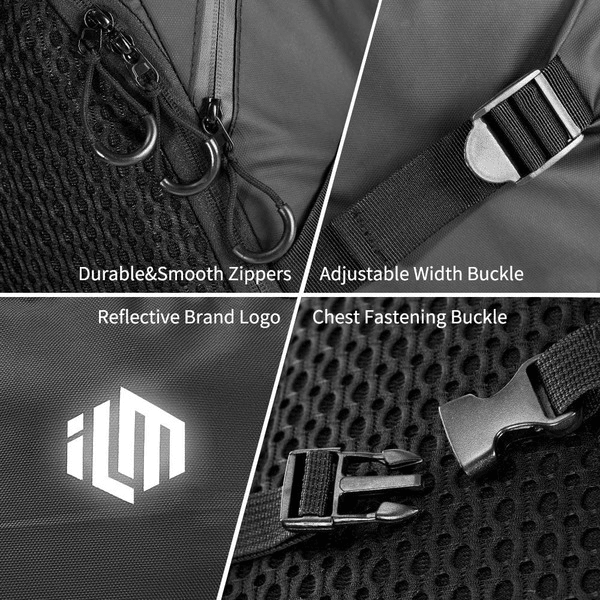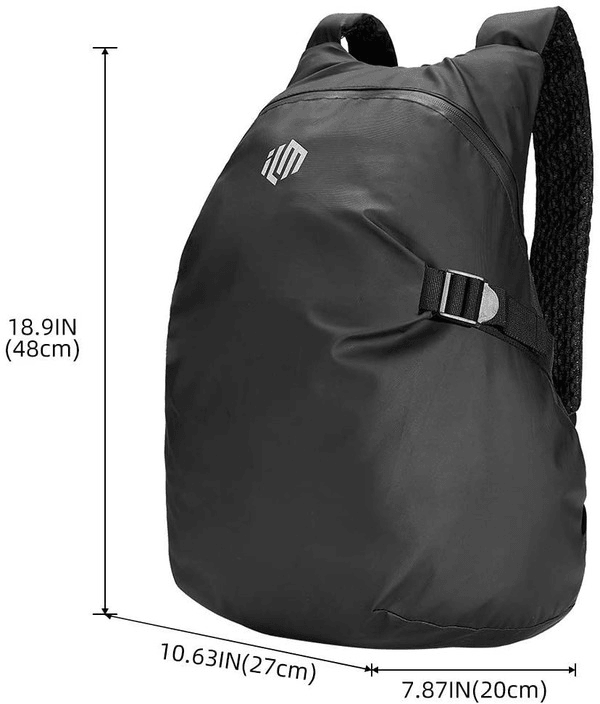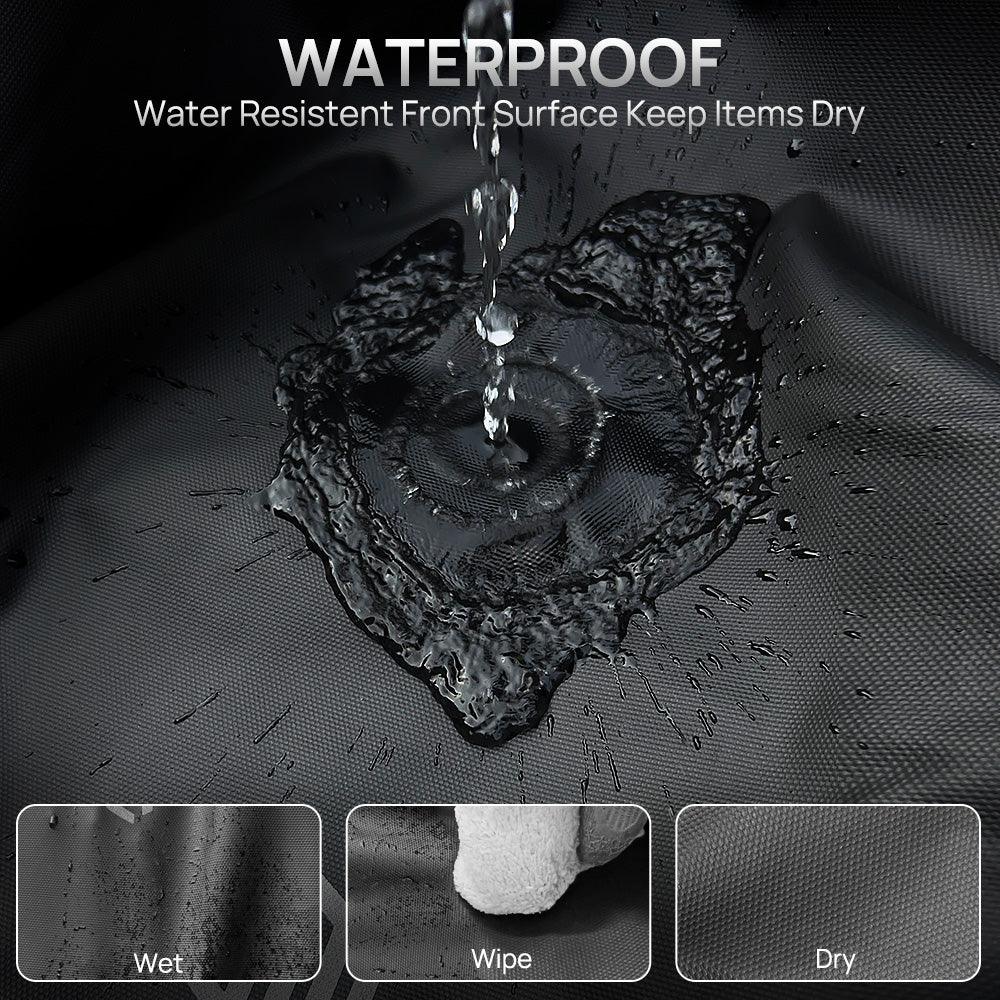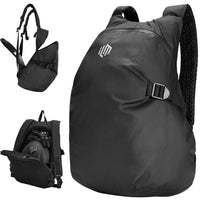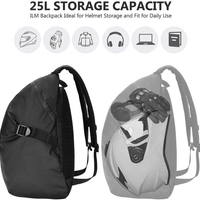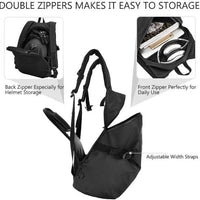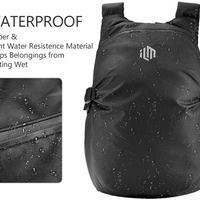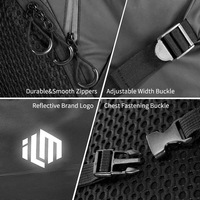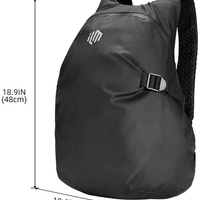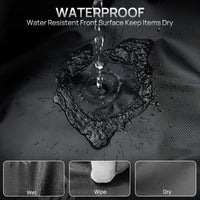 ILM Motorcycle Helmet Backpack Model MB01
Product Description
Large Capacity--This motorcycle helmet backpack enables to storage of all kinds of motorcycle helmets(off-road helmet, full-face helmet, dual sport helmet, flip-up helmet, half helmet, etc.), motorcycle jackets and pants as well as daily and office supplies such as laptop, iPads, books, power bank and so on.
Waterproof Design--Front waterproof zipper and front waterproof material of the motorcycle backpack keeps your belongings(especially electronic devices) from getting wet or even stopping working.
Light Weight--This motorcycle helmet bag is super lightweight with less than 1 lbs so as to reduce the stress of your back and is ideal for motorcycle helmet catch, commuter, hiking, camping, and other outdoor activities.
Reflective Brand Logo--The brand logo on the motorcycle backpack is visible in the dark areas which not only improve safety when riding with the backpack at night but also easy to find when there is a need to get the helmet backpack prepared.
Convenient Put in and Take out--Double front and back zipper helps to place items to the sports backpack (especially large objects such as adult motorcycle helmets, youth motorcycle helmets, bike helmets, skateboard helmets, ski helmet,s and basketball, football, etc) easily, simply and quickly.
Performance
We have put countless hours into research, design, innovation, and testing our products to make sure we offer exceptional performance. Function is at the core of every new design. We are constantly looking to improve the fit, comfort, airflow, shock absorption, strength and style of our helmets and products.
Safety
We developed an in-house test lab to make sure our helmets met the highest standards of safety and quality. When the vast majority of helmet brands are choosing designs from a foreign factory's catalog, and investing in sales and marketing rather than testing, ILM still continues to rigorously test in house.