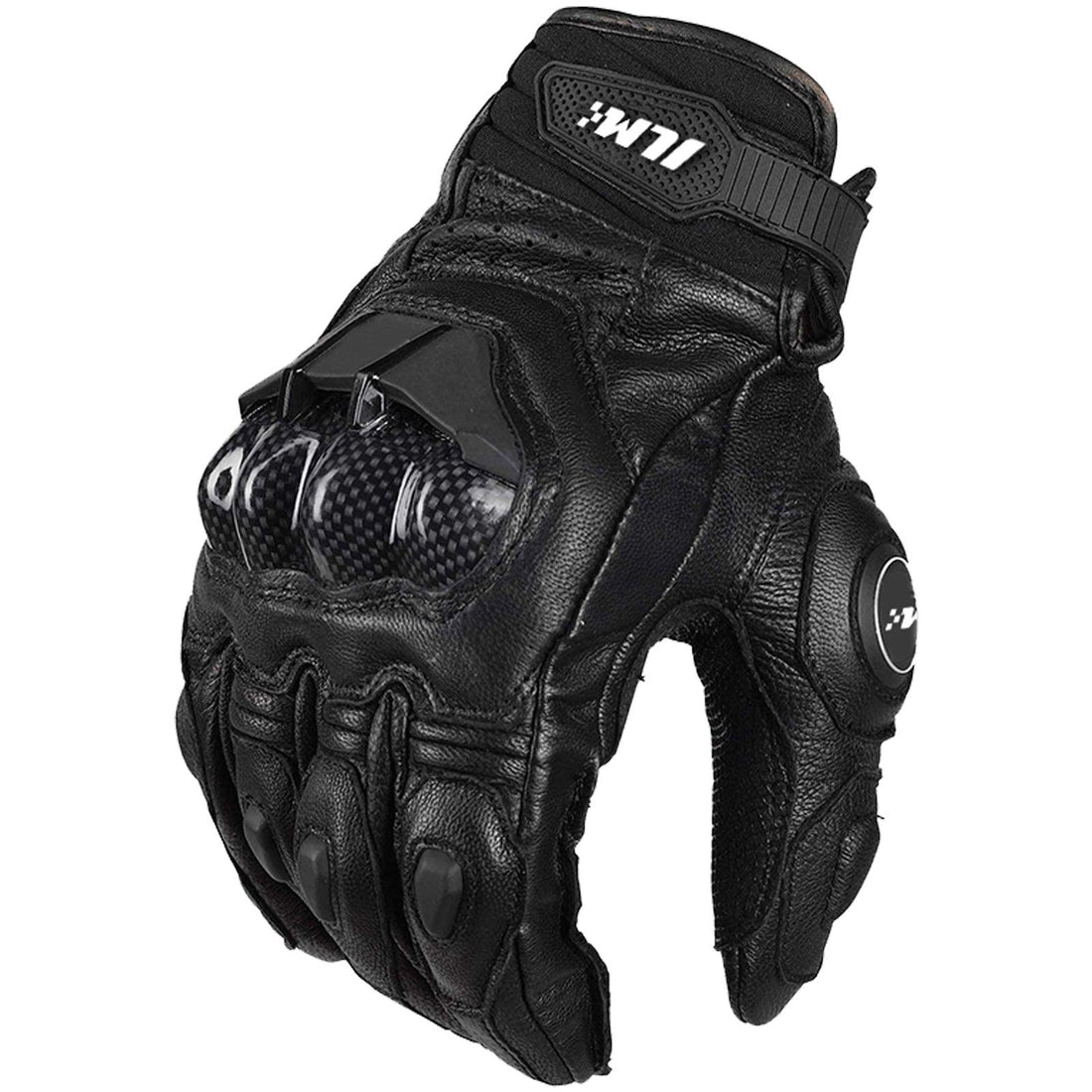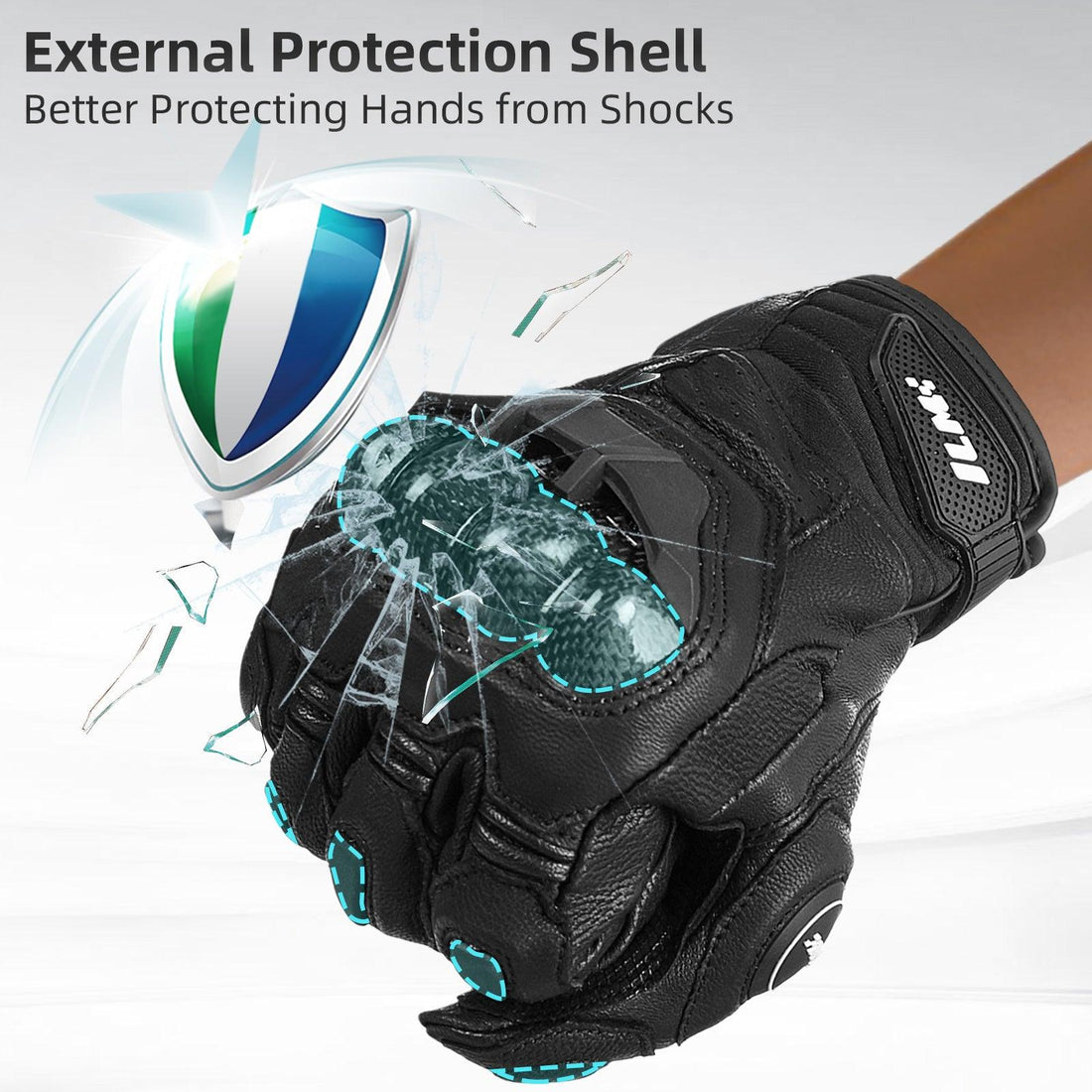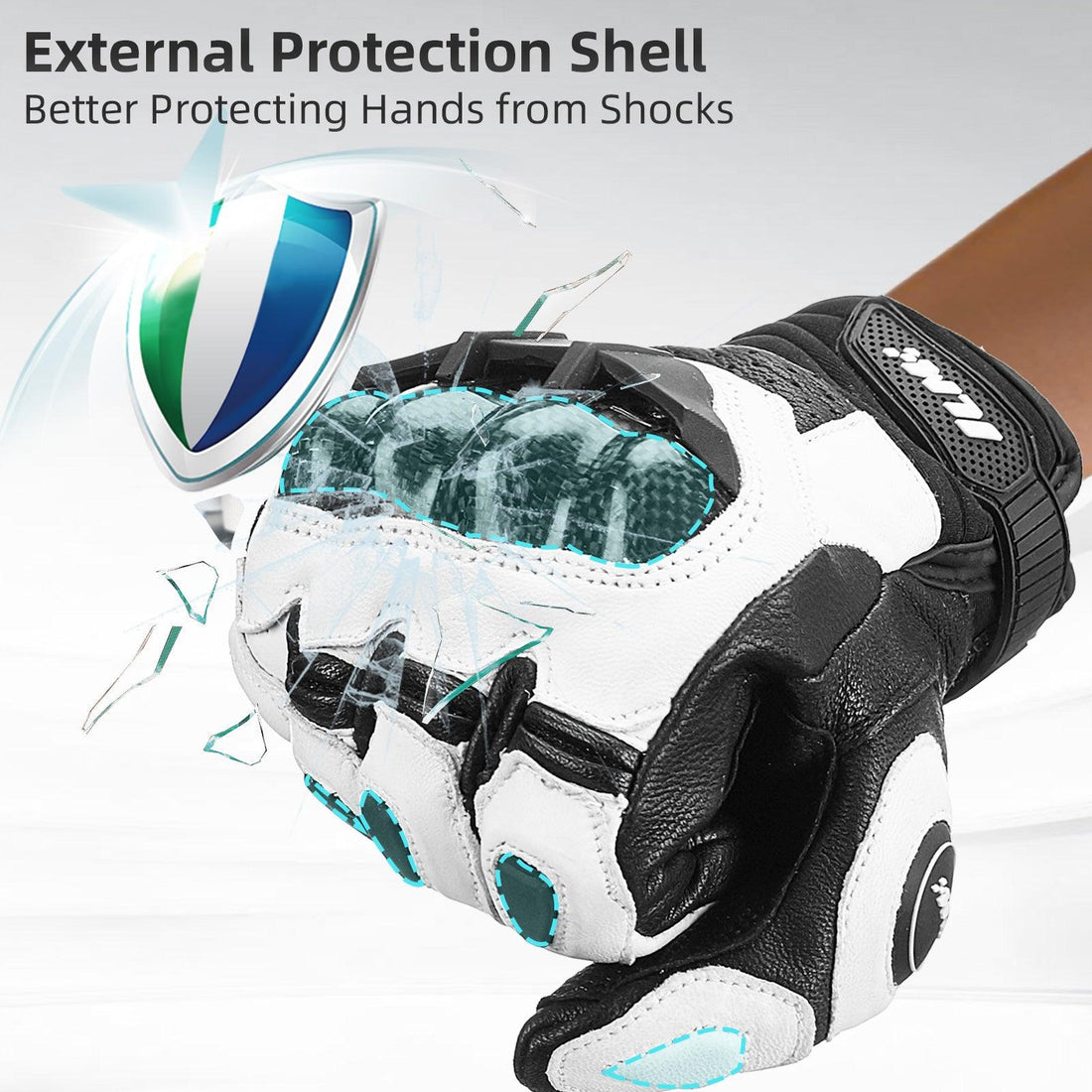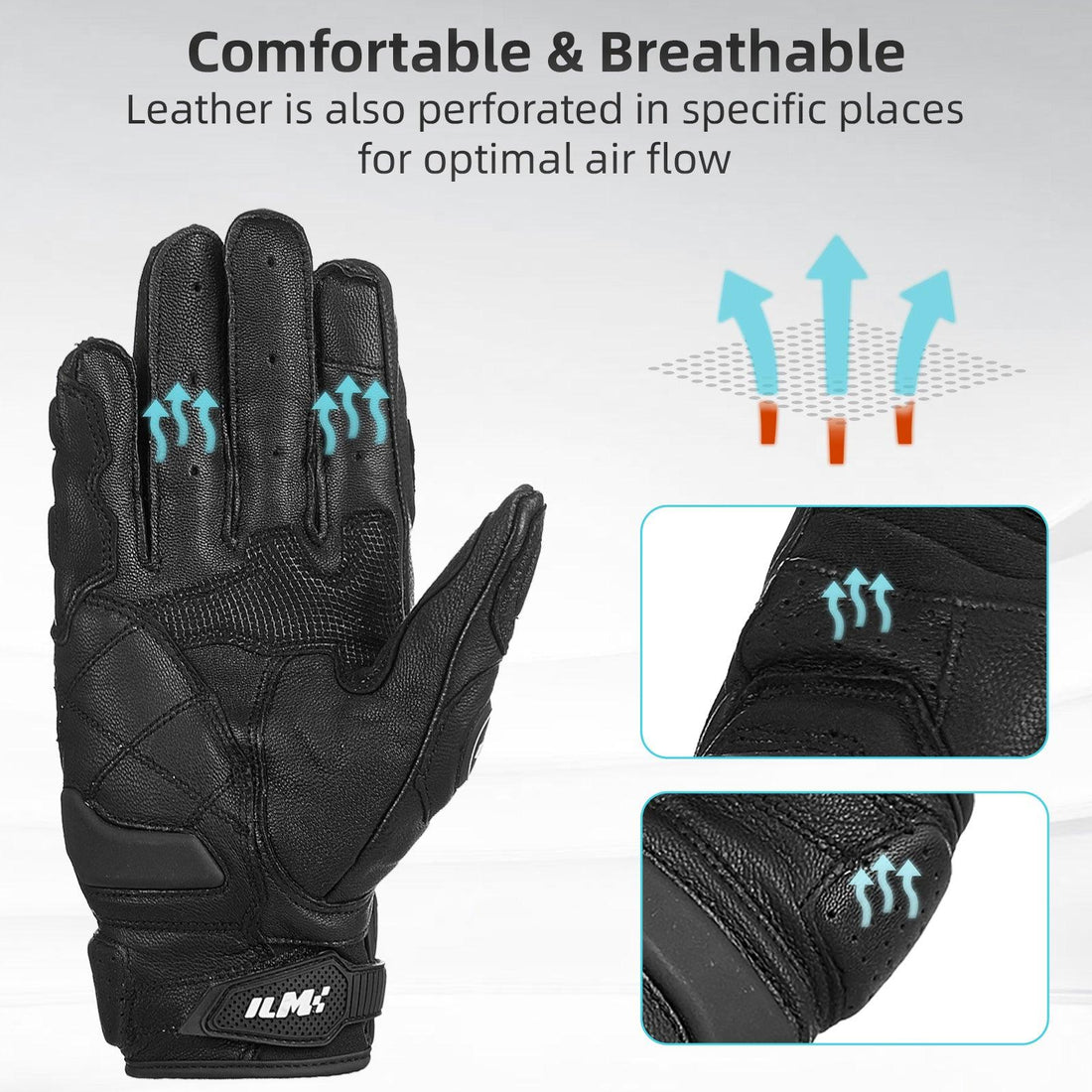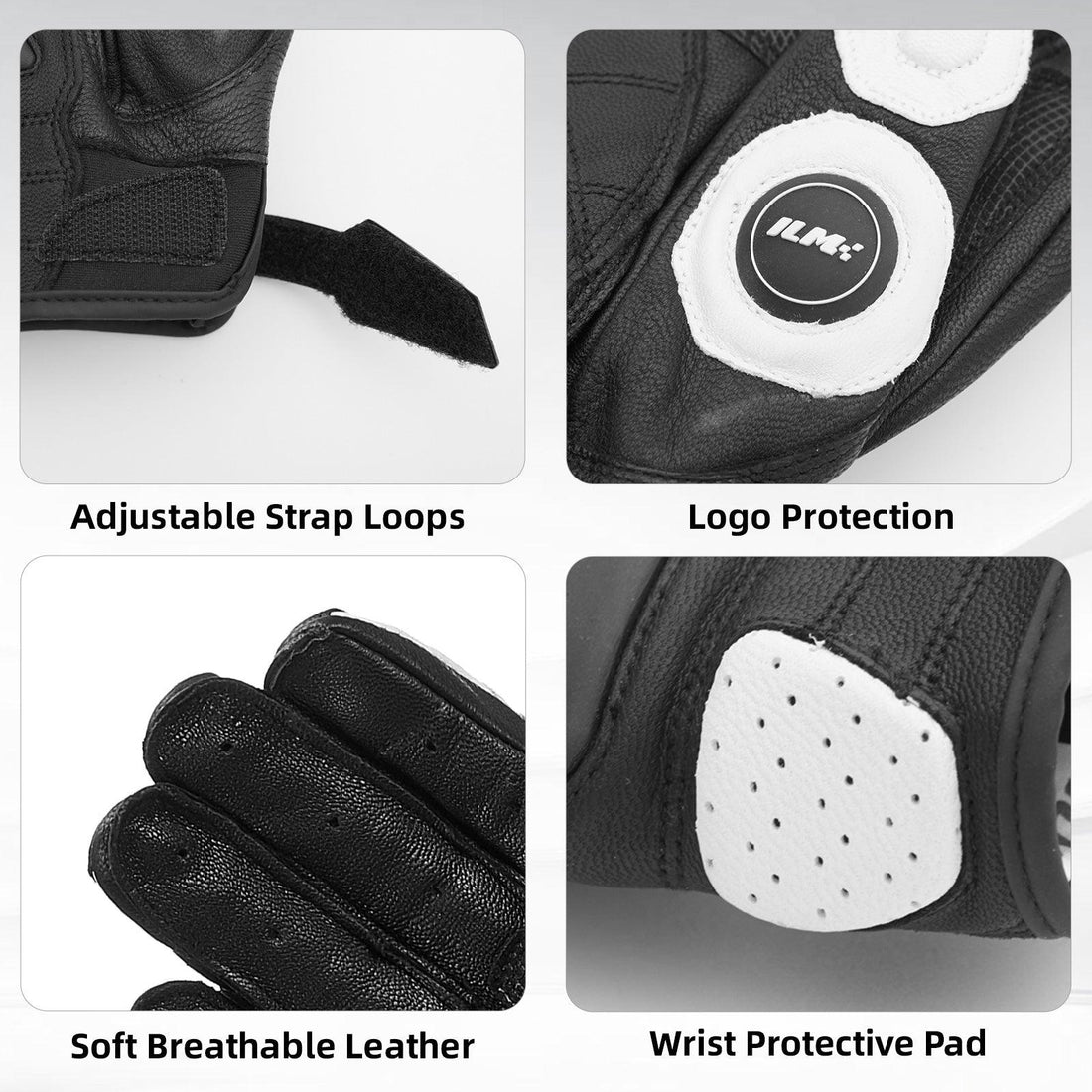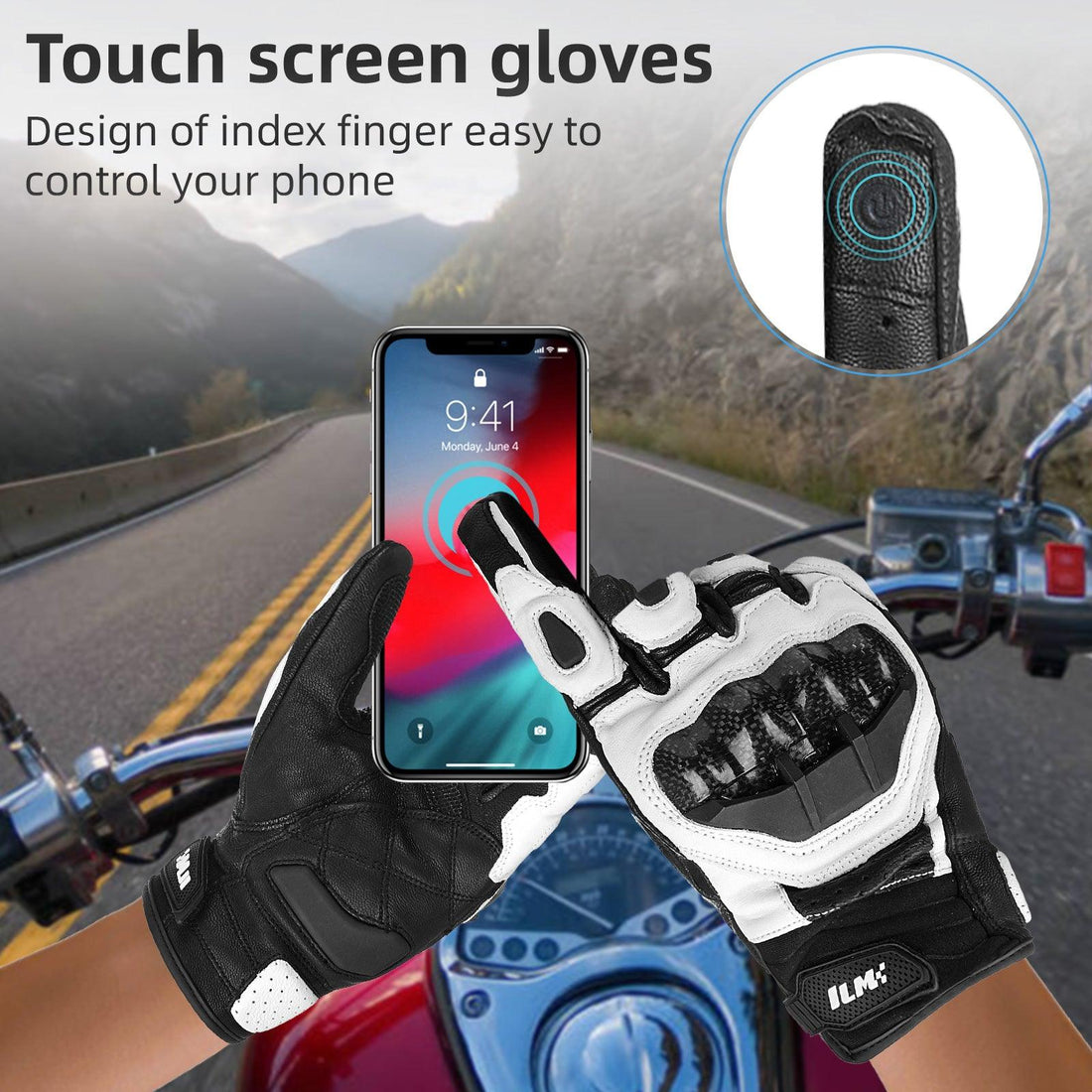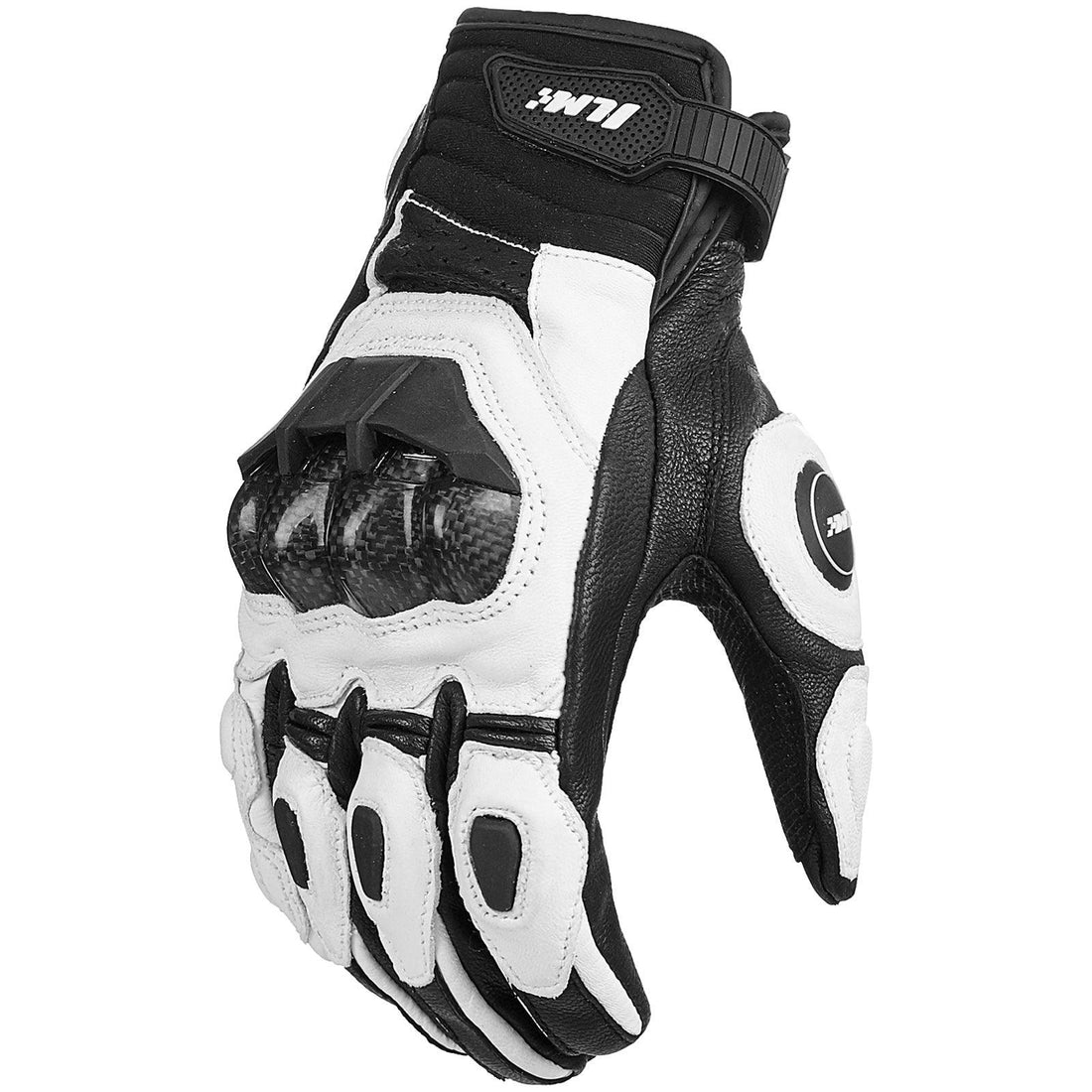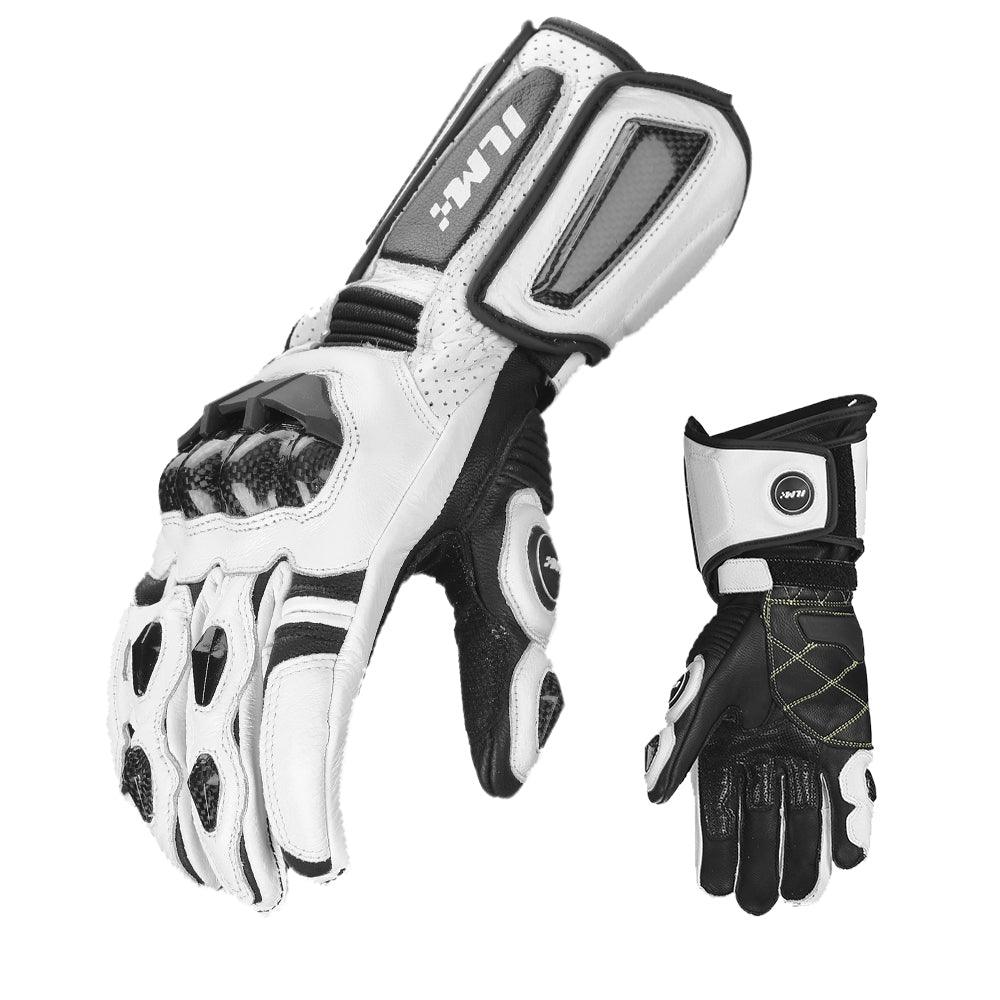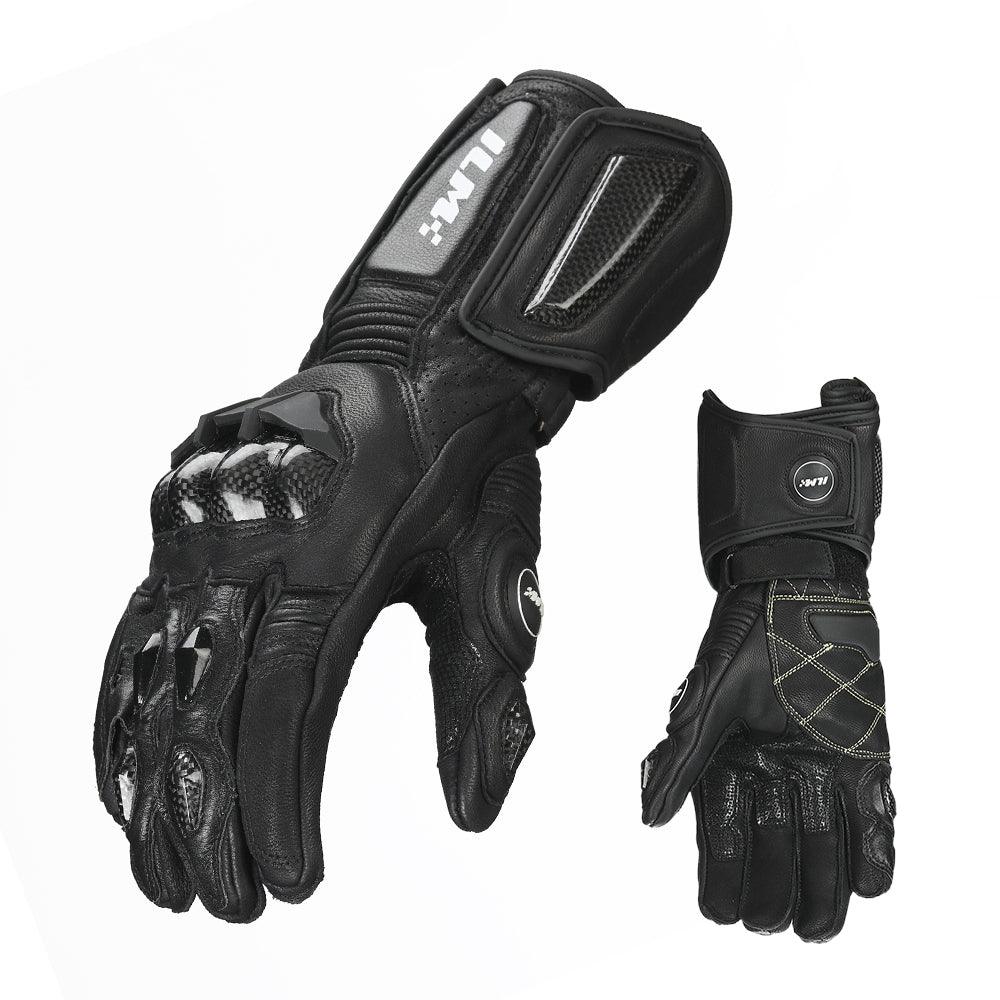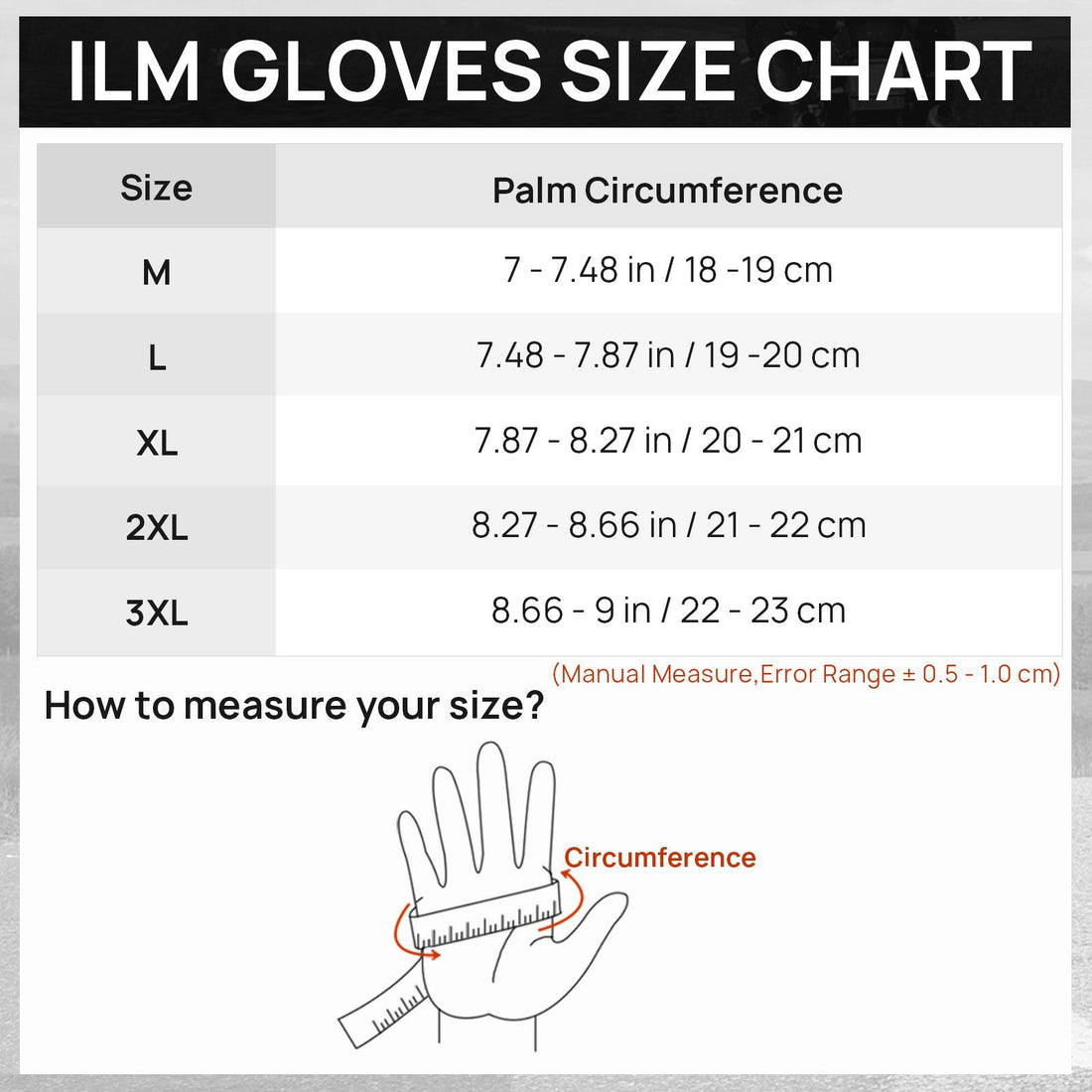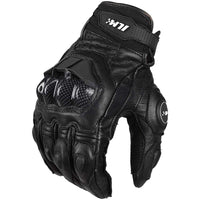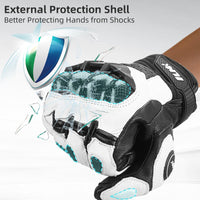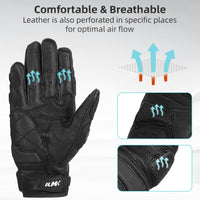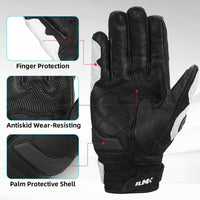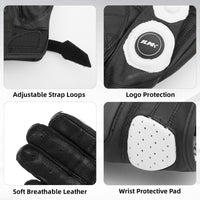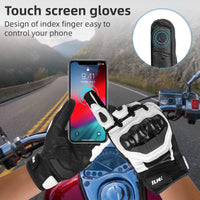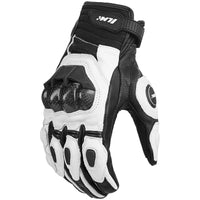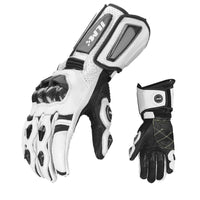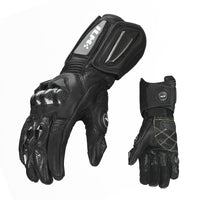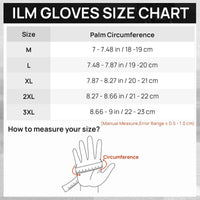 ILM Motorcycle Gloves Model GRC01
Product Description
Air Flow System: for optimal air flow without compromising on leather solidity
360° Protection: features for a better shock absorption
Multiple Reinforcements: made with doubled leather layer and additional foam on areas exposed to abrasion in a crash situation (palm, cuff, fingers)
Better Comfort: The goat leather and the pre-shaping offers a high level of feeling on the handlebars
The design of GRC01 Gloves is Inspired by Professional Racing Gloves. Retained Most of Functions of Professional Racing Gloves, the Gloves Applies to Daily Life, and Also Provides a Comfortable Feeling
Hard Protective Shell

Hard Elements Wrapped inside the Protection Shells, which is made of carbon fiber. Better shock absorption.

Knuckle Protection

The knuckles are added with a hard pad to protect them after a fall.

Palm Protective pad

Add protective hard pads at the palm joints to protect the palms.
Performance
We have put countless hours into research, design, innovation, and testing our products to make sure we offer exceptional performance. Function is at the core of every new design. We are constantly looking to improve the fit, comfort, airflow, shock absorption, strength and style of our helmets and products.
Safety
We developed an in-house test lab to make sure our helmets met the highest standards of safety and quality. When the vast majority of helmet brands are choosing designs from a foreign factory's catalog, and investing in sales and marketing rather than testing, ILM still continues to rigorously test in house.