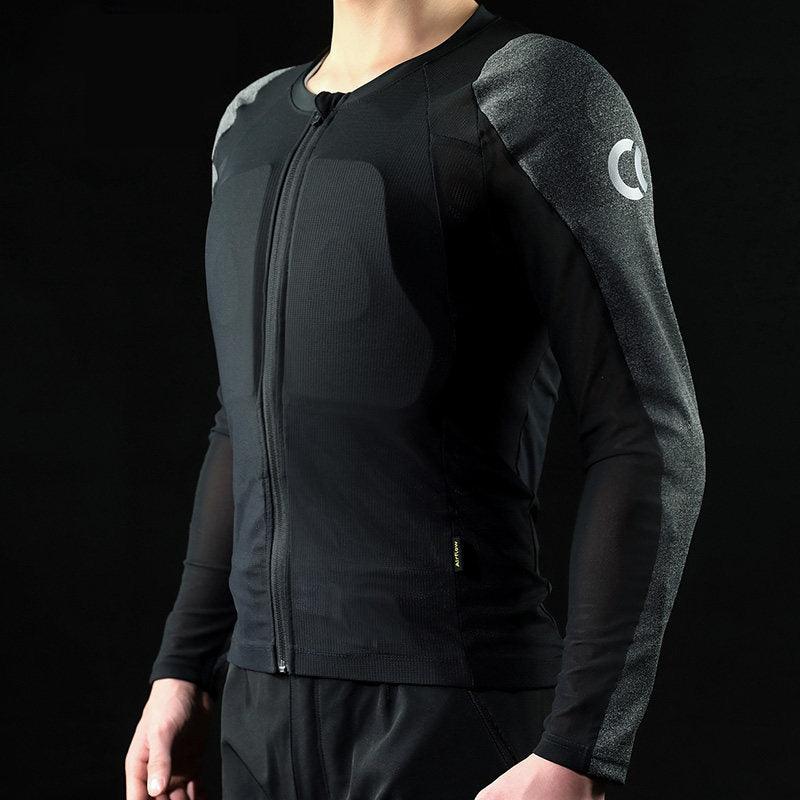 Motorcycle Armor Flow Clothes Summer Sunscreen Protection Breathable Riding Clothes
CE APPROVED PROTECTION: Removable Level 2 CE-certified internal shoulder, elbow, and spine paddings offer effective protection. Unique titanium alloy armored shoulder outfit design is stylish and provides double protection.
ABRASION-RESISTANCE: The motocross jacket is made of durable, abrasion-resistant 600 Denier Oxford Fabric. Well-ventilated fabric and highly breathable mesh liners keep riders cool and comfortable while riding, especially in summer and hot weather.
FREE ADJUSTMENT: Adjusters on the waist, sides, collars, cuffs, and sleeves enables a preferable fit and allows airflows. Aesthetic and practical YKK zippers keep the jacket stylish.
REFLECTIVE STRIP: The reflective strips increase visibility when riding a motorcycle, motorbike, motocross, or doing other outdoor sports at night and enhance safety.
STORAGE POCKETS: One inner pocket and two outer zippered welted side pockets keep your possessions and valuables away from losing and ensures safety.
Performance
We have put countless hours into research, design, innovation, and testing our products to make sure we offer exceptional performance. Function is at the core of every new design. We are constantly looking to improve the fit, comfort, airflow, shock absorption, strength and style of our helmets and products.
Safety
We developed an in-house test lab to make sure our helmets met the highest standards of safety and quality. When the vast majority of helmet brands are choosing designs from a foreign factory's catalog, and investing in sales and marketing rather than testing, ILM still continues to rigorously test in house.