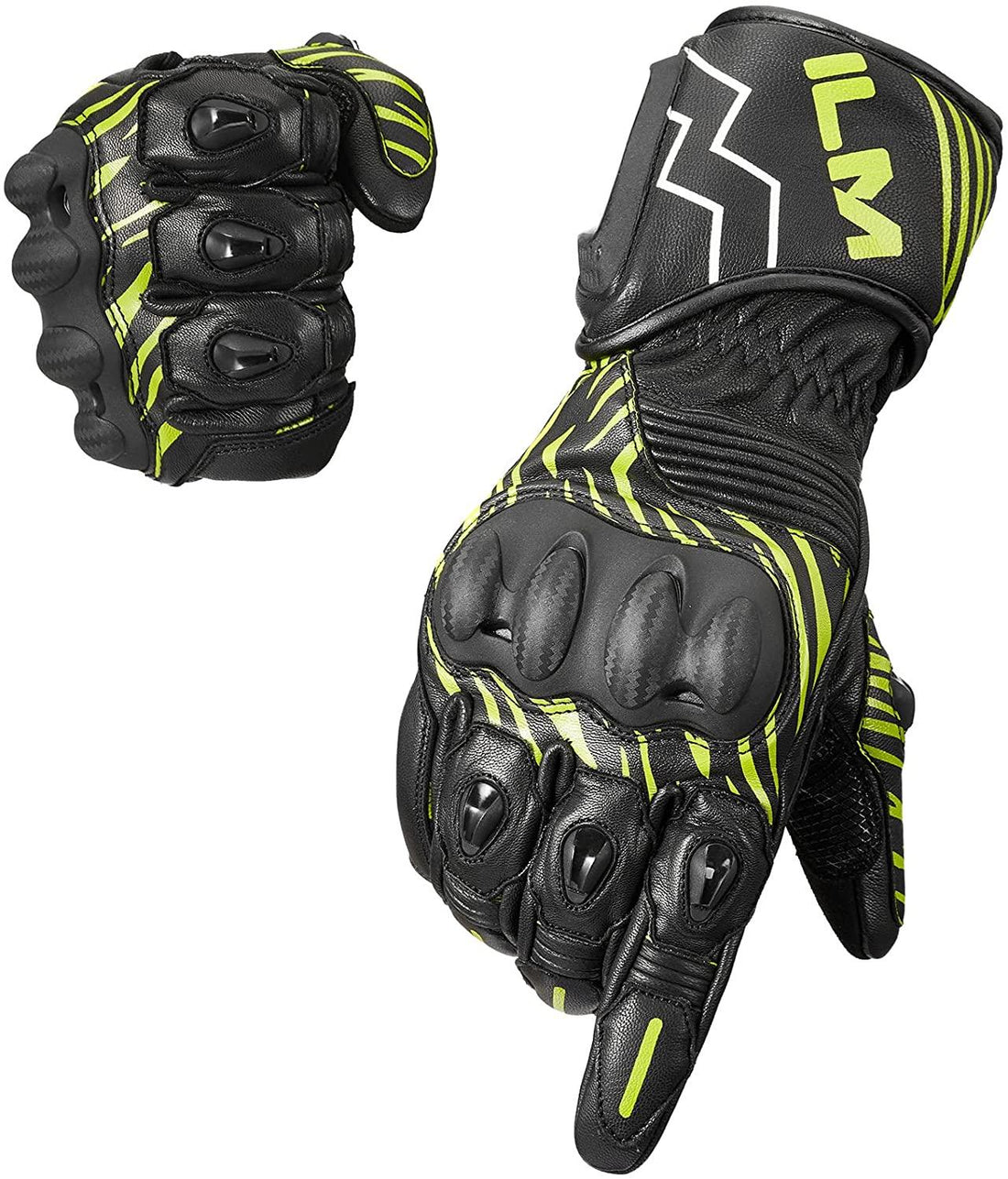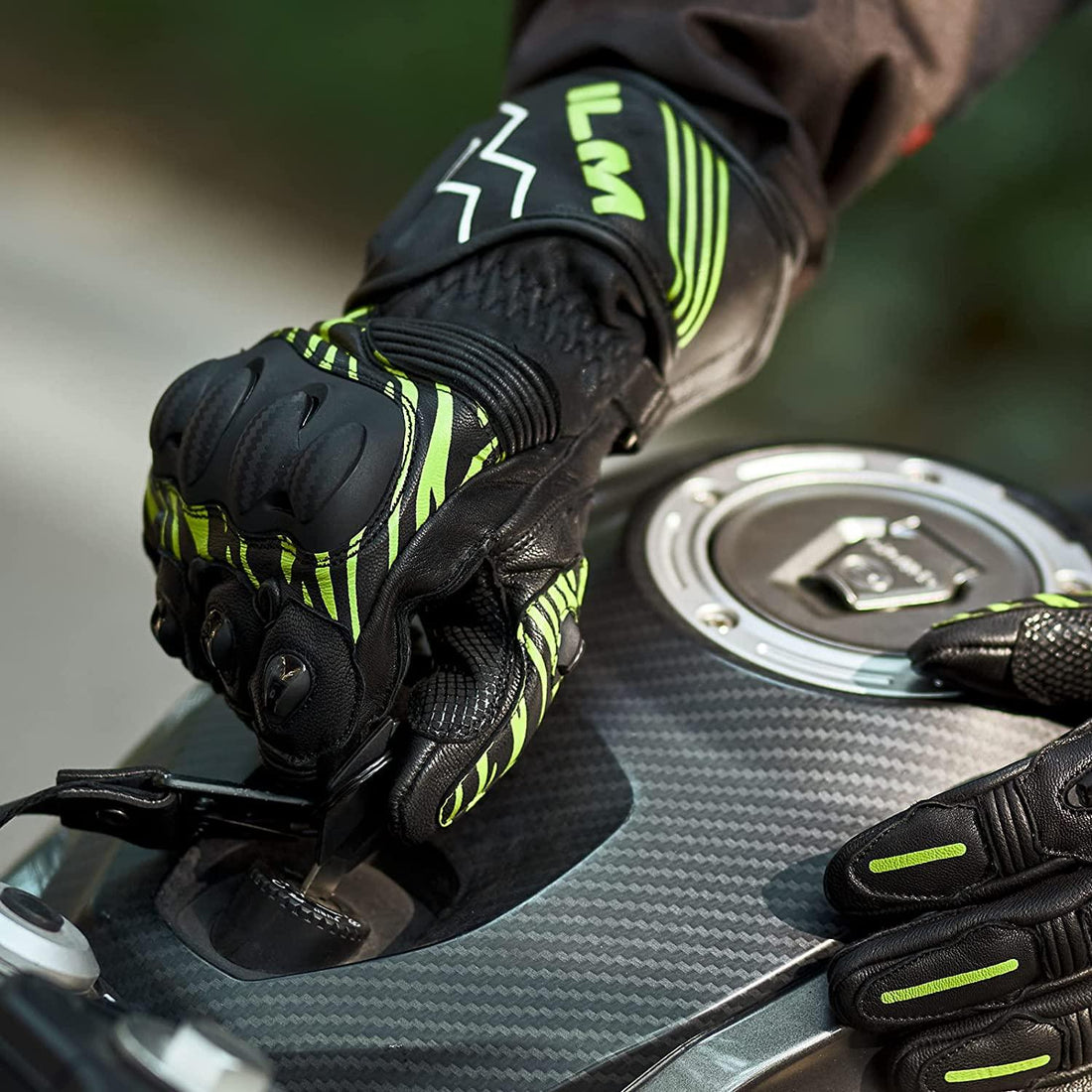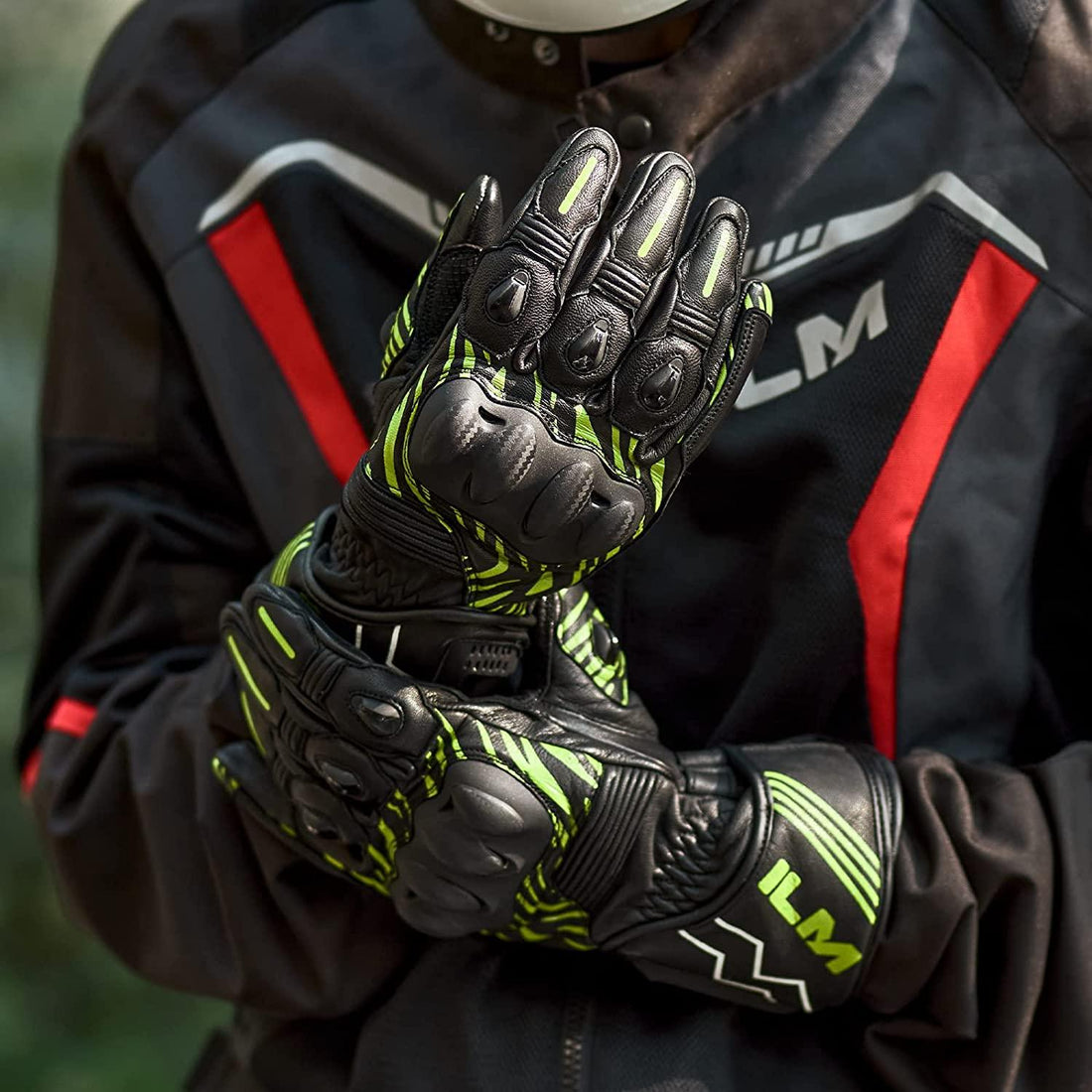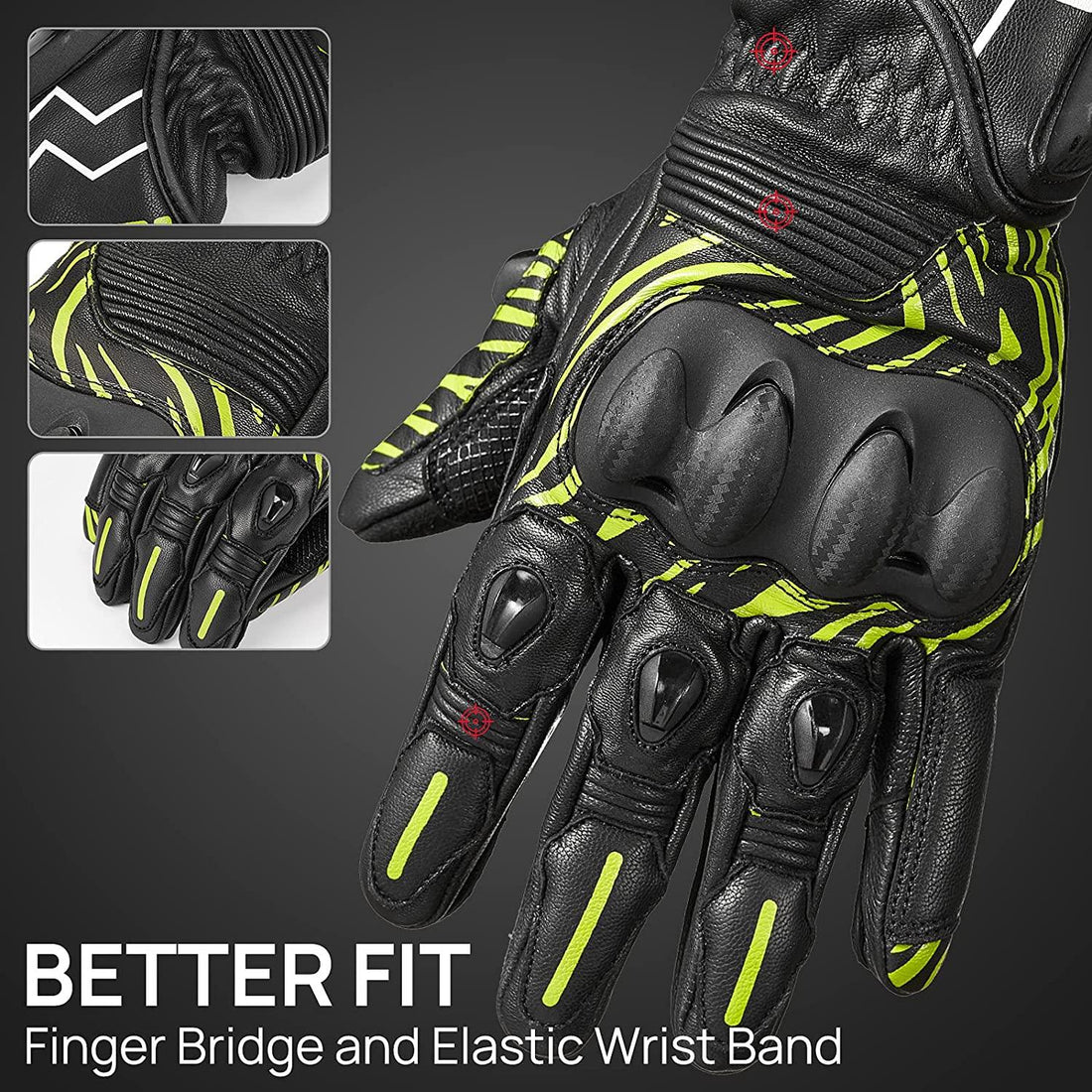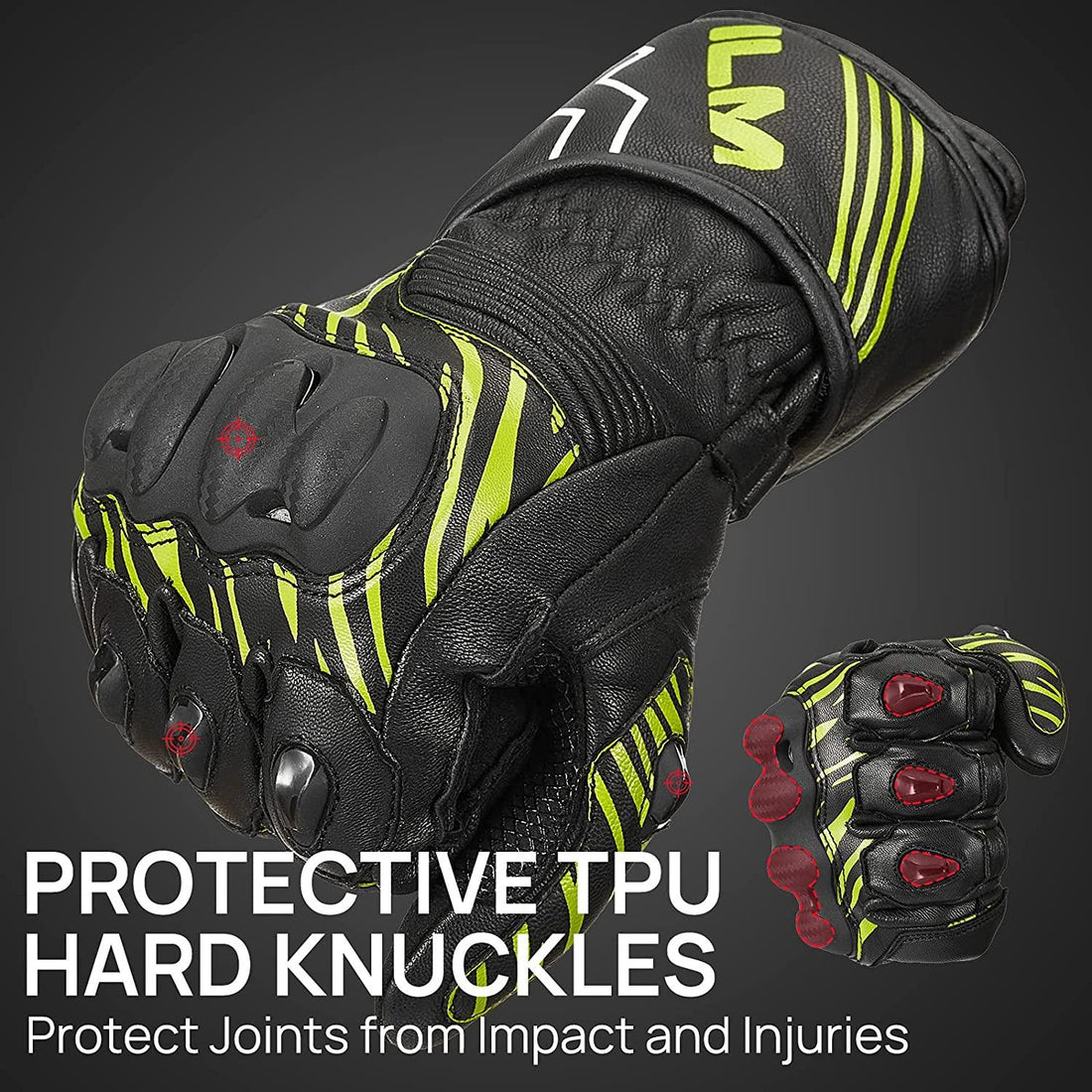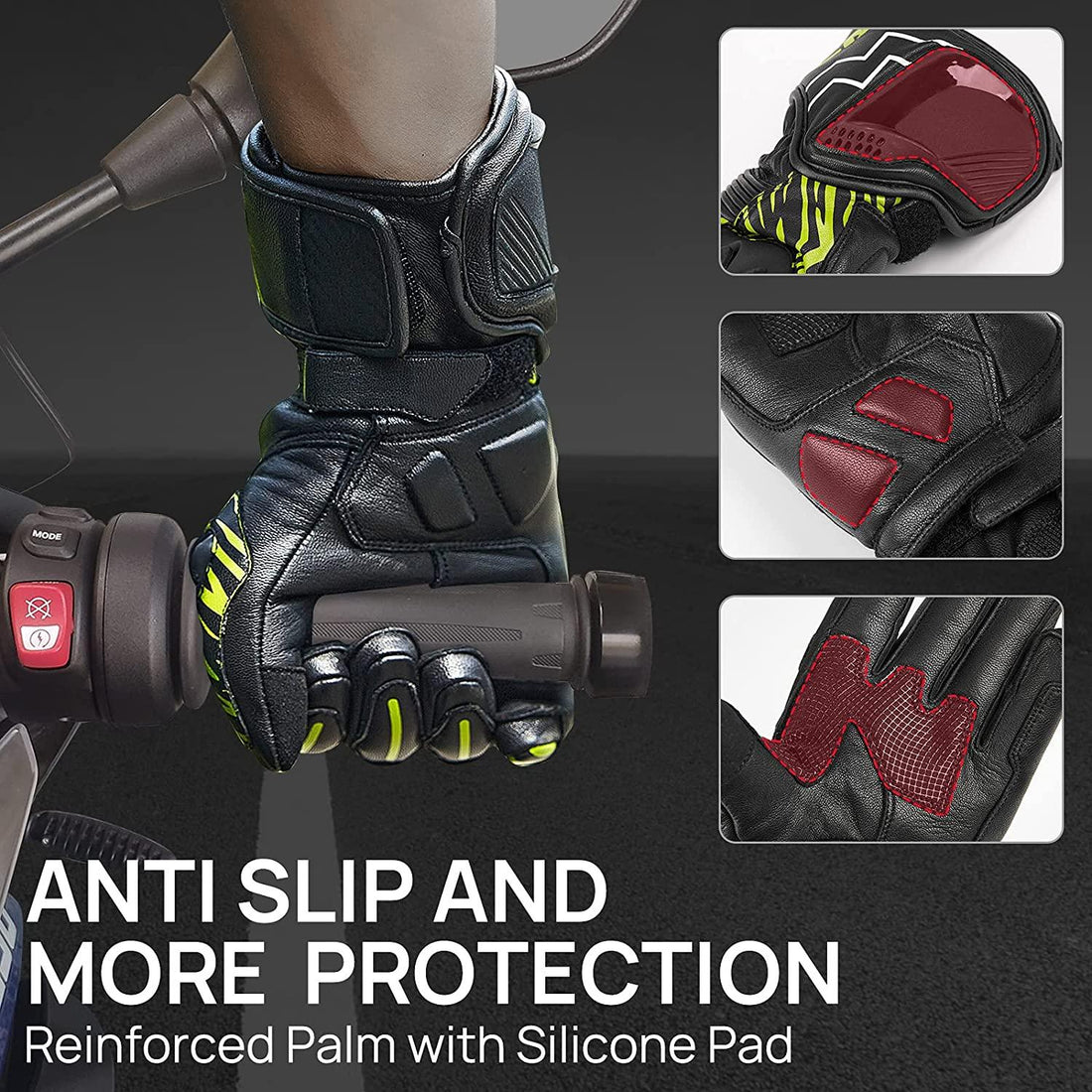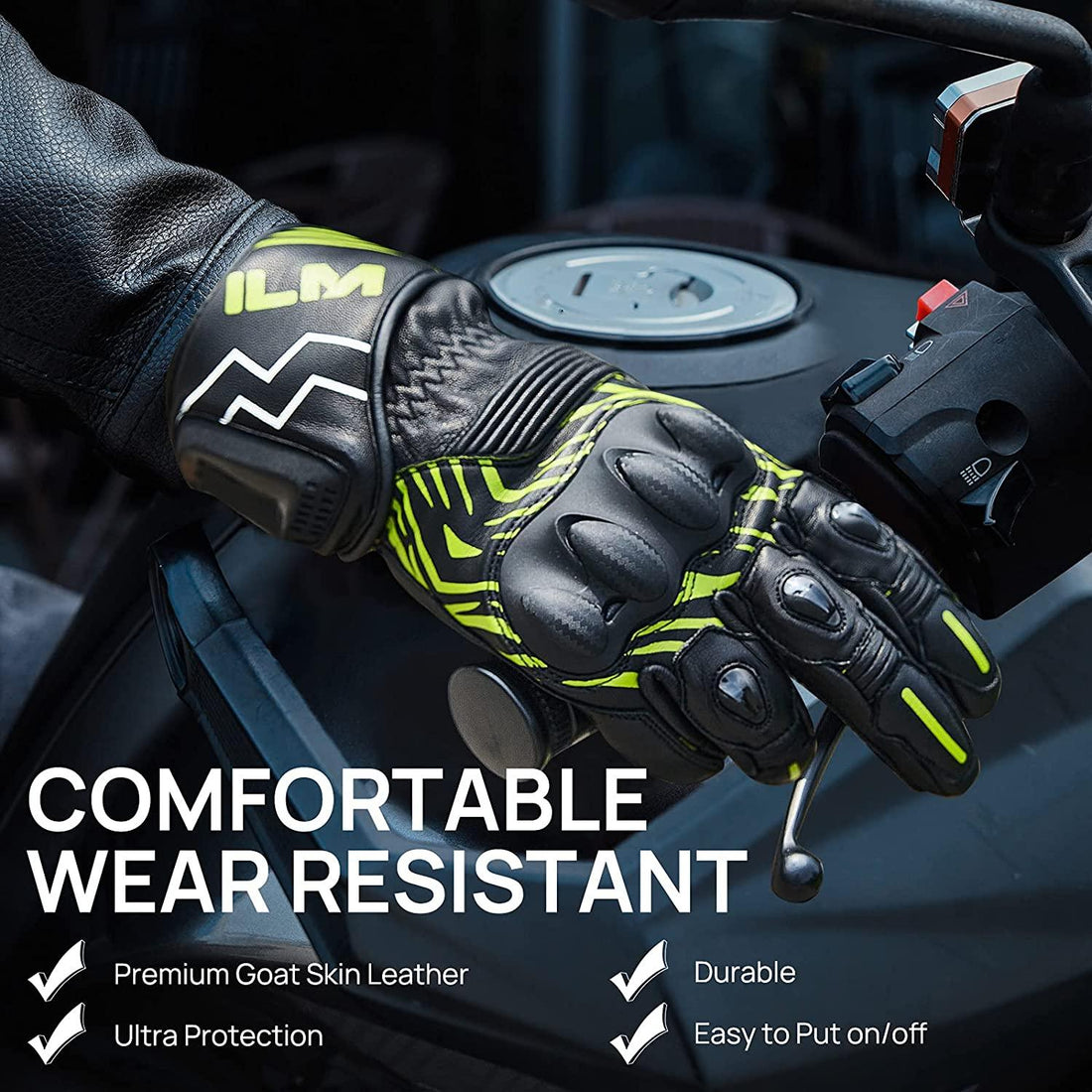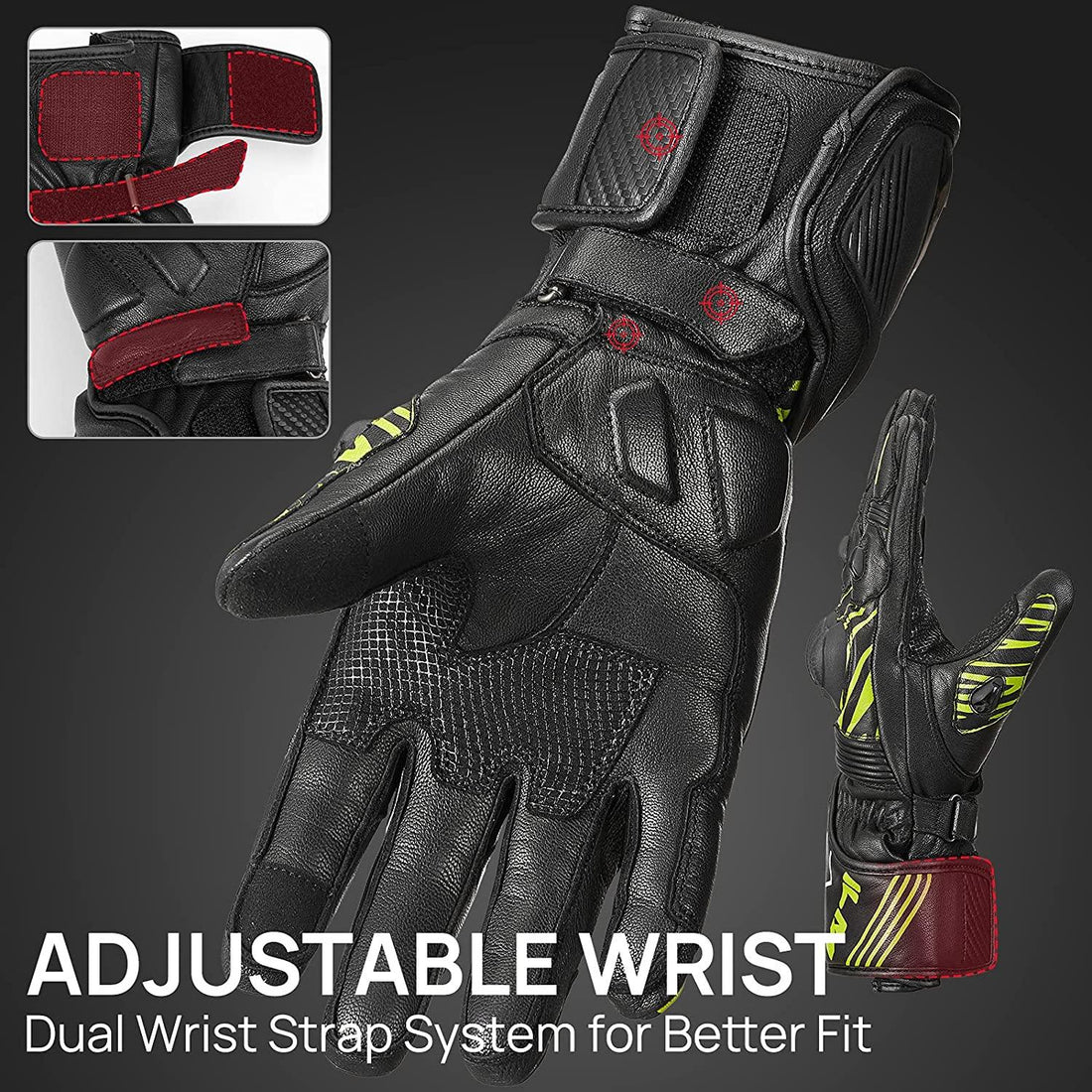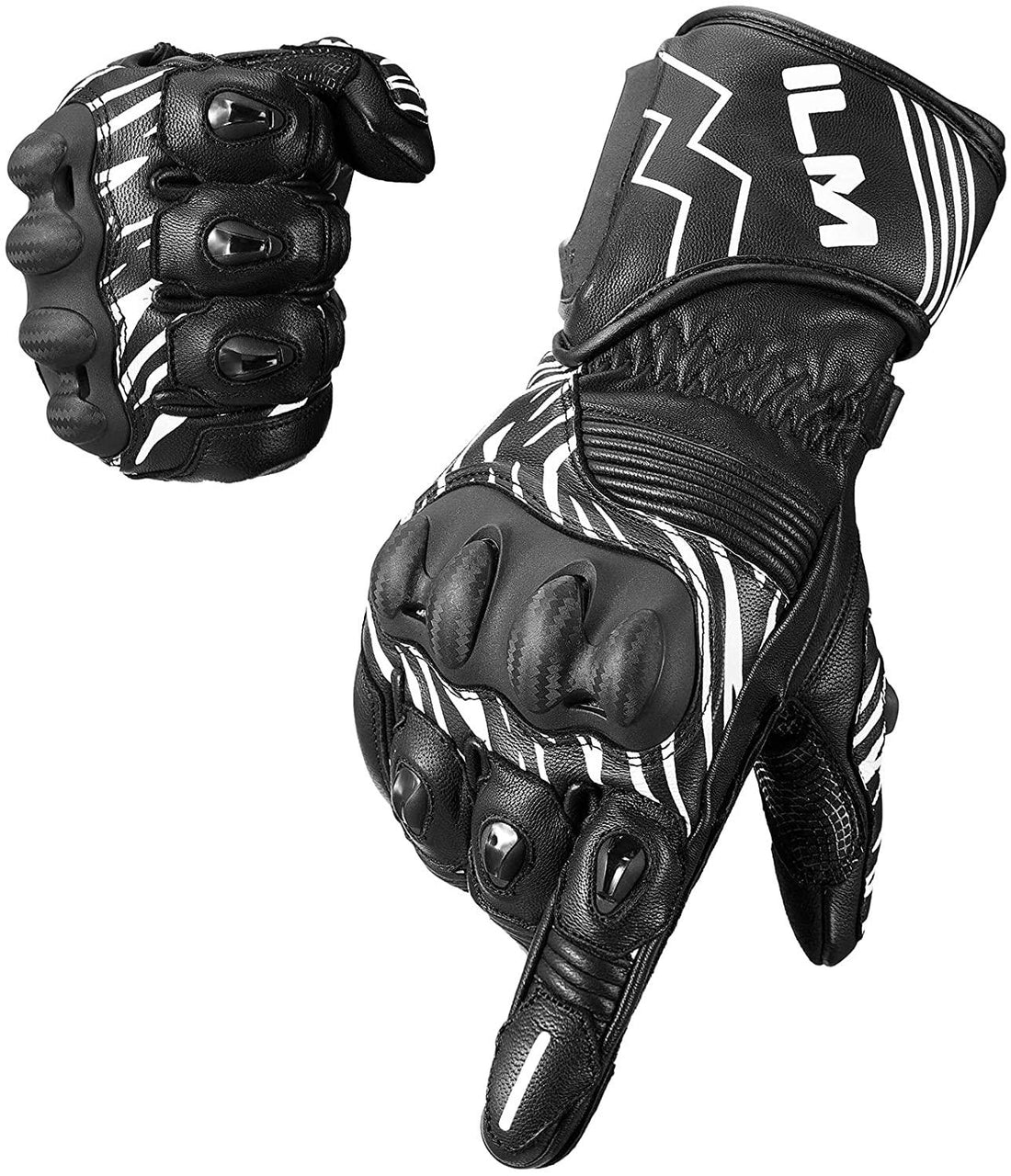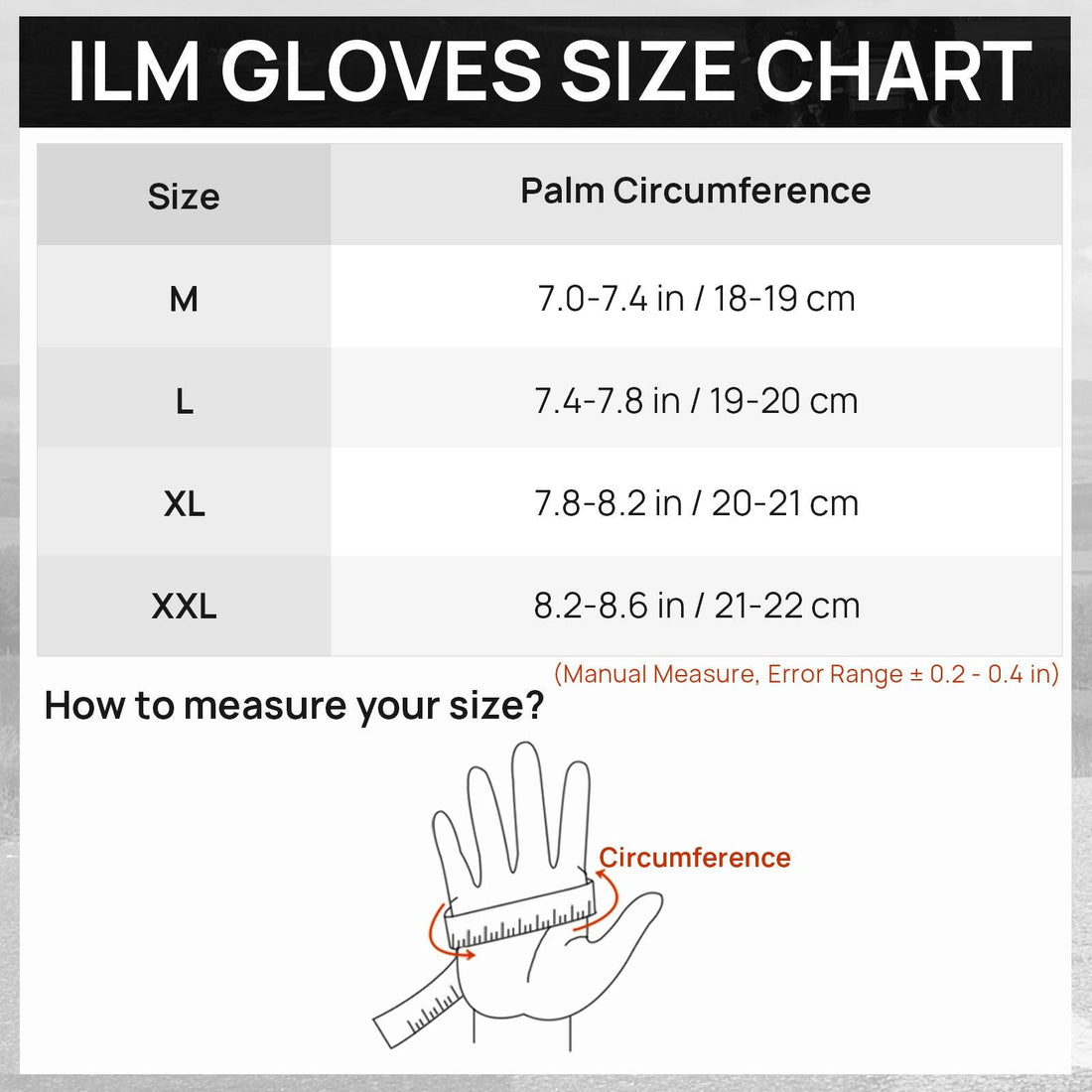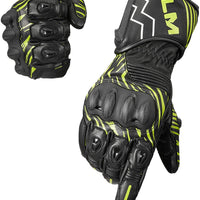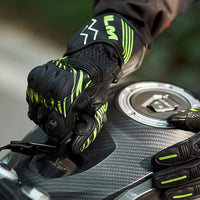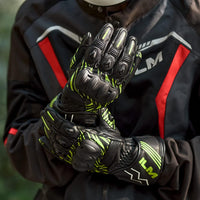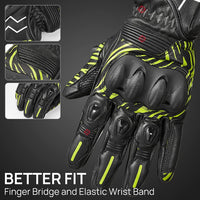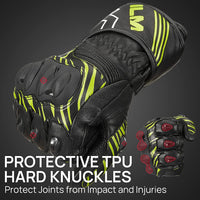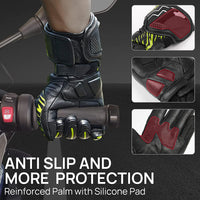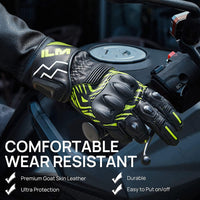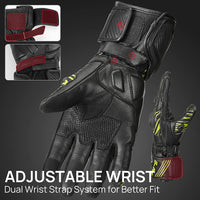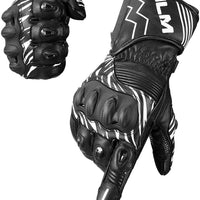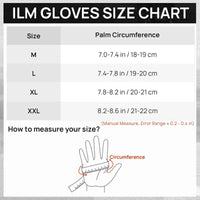 ILM Motorcycle Gloves Model AD01
Product Description
Leather motorcycle gloves for men and women, durable and comfortable to wear. Material: 100% leather outer shell and 100% polyester lining.
TPU hard knuckle protectors on the fingers, joints and side cuff against impact and injury. Paddings on the palm for extra protection.
Reinforced palm with silicone pad for a firm grip while riding off road. Adjustable wrist strap with protectors ensure a secure fit.
Accordion panels on fingers and backhand to increase fit and direct comfort. Dual closure strap and elastic band also allows for outstanding fit.
Motorcycle riding gloves with long cuff, ideal for cold weather and winter use, suitable for motorcycling, street bike, cycling, mountain biking and other powersports activities.
Performance
We have put countless hours into research, design, innovation, and testing our products to make sure we offer exceptional performance. Function is at the core of every new design. We are constantly looking to improve the fit, comfort, airflow, shock absorption, strength and style of our helmets and products.
Safety
We developed an in-house test lab to make sure our helmets met the highest standards of safety and quality. When the vast majority of helmet brands are choosing designs from a foreign factory's catalog, and investing in sales and marketing rather than testing, ILM still continues to rigorously test in house.