ILM Adult Dirt Bike Helmet Model 216
Product Description
MEET DOT SAFETY STANDARDS:Thoroughly tested and fortified in case of a crash. Ideally for street bikes, snowmobiles, off-road and ATV, can be used for some entry-level racing competitions as well.
BUILT-IN ACTION CAMERA MOUNT designed to install camera and capture all your riding adventures and racing competitions. Moreover, a headlight can also be attached to improve riders safety. (Camera and light are not included)
INTERIOR & COMFORT LEVEL: ILM choose to equip the helmet with a 3D comtex inner liner which is softer and super comfortable and high moisture absorb capabilities. Keeps your head cooler and dryer during a long ride.
ADJUSTABLE SUN VIOSR for a widened field of view. This ATV helmet has an 4.3 inch tall opening that significantly expands your field of vision and virtually accommodates any brand of goggles. (goggles not included).
STAINLESS STEEL QUICK RELEASE BUCKLE is stronger, more durable, and more corrosion resistant than iron. The buckle could be fixed the helmet firmly on your head in case of an accident.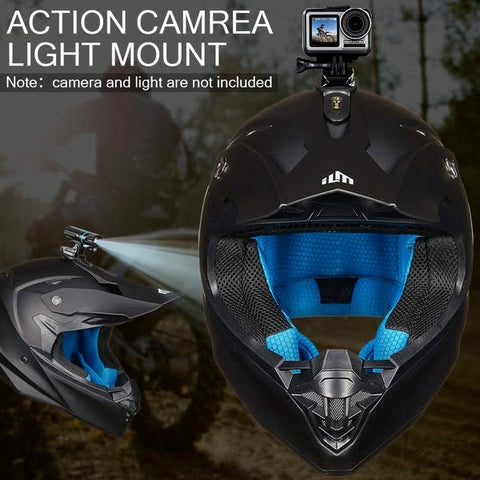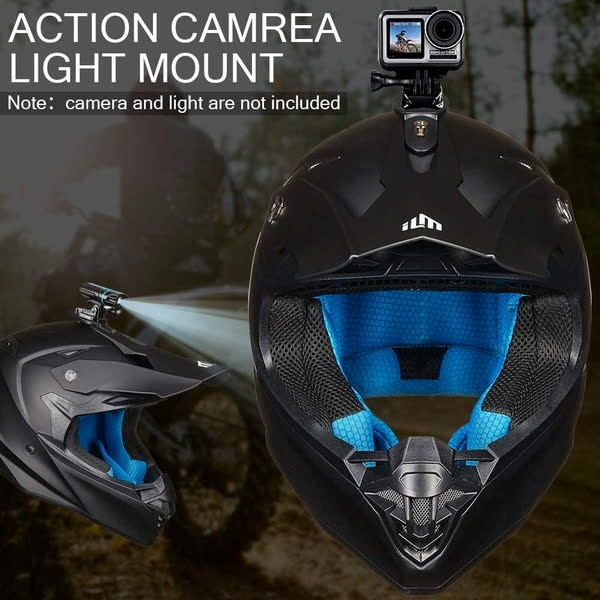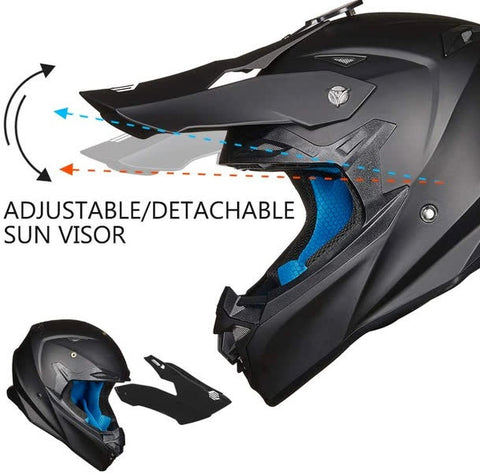 Performance
We have put countless hours into research, design, innovation, and testing our products to make sure we offer exceptional performance. Function is at the core of every new design. We are constantly looking to improve the fit, comfort, airflow, shock absorption, strength and style of our helmets and products.
Safty
We developed an in-house test lab to make sure our helmets met the highest standards of safety and quality. When the vast majority of helmet brands are choosing designs from a foreign factory's catalog, and investing in sales and marketing rather than testing, ILM still continues to rigorously test in house.