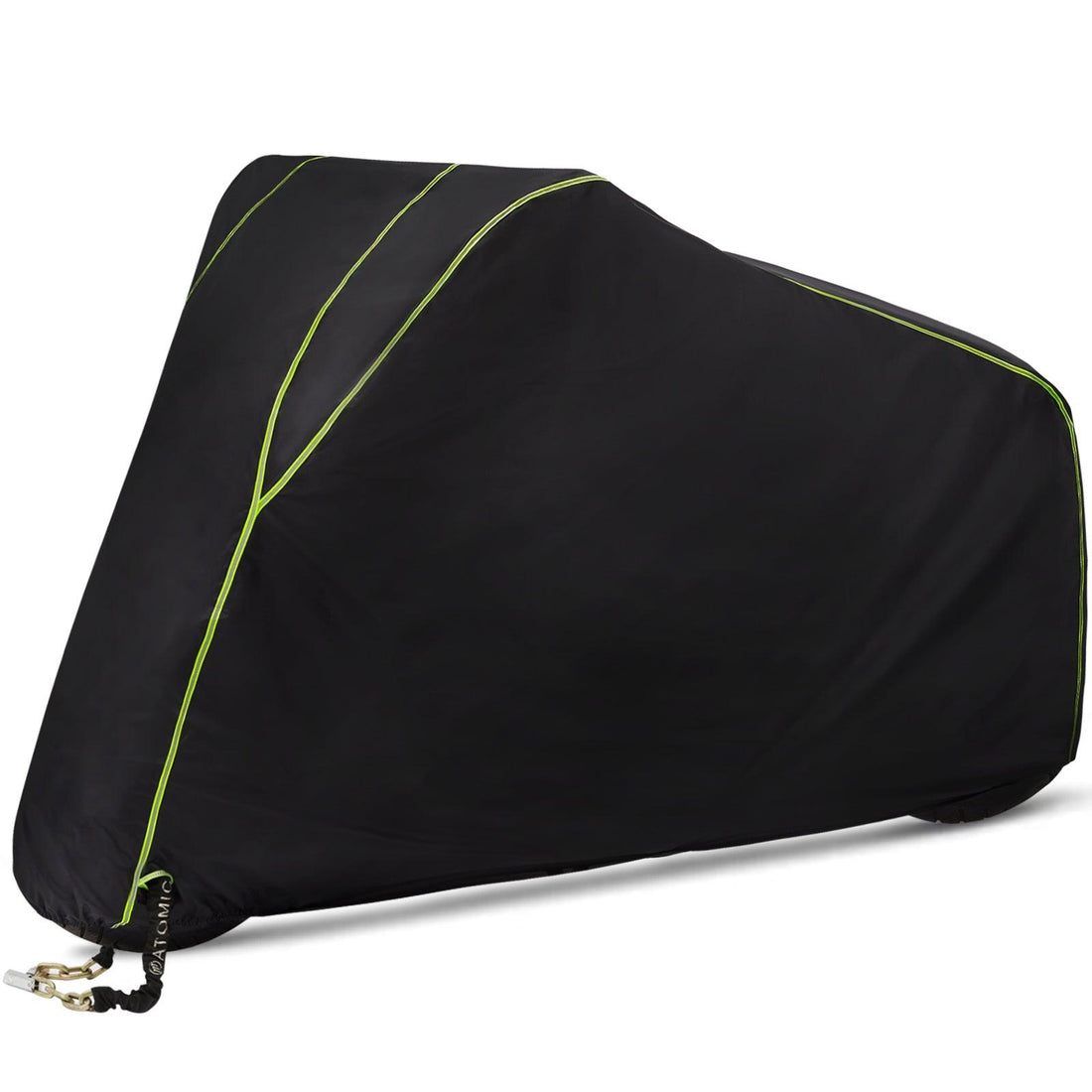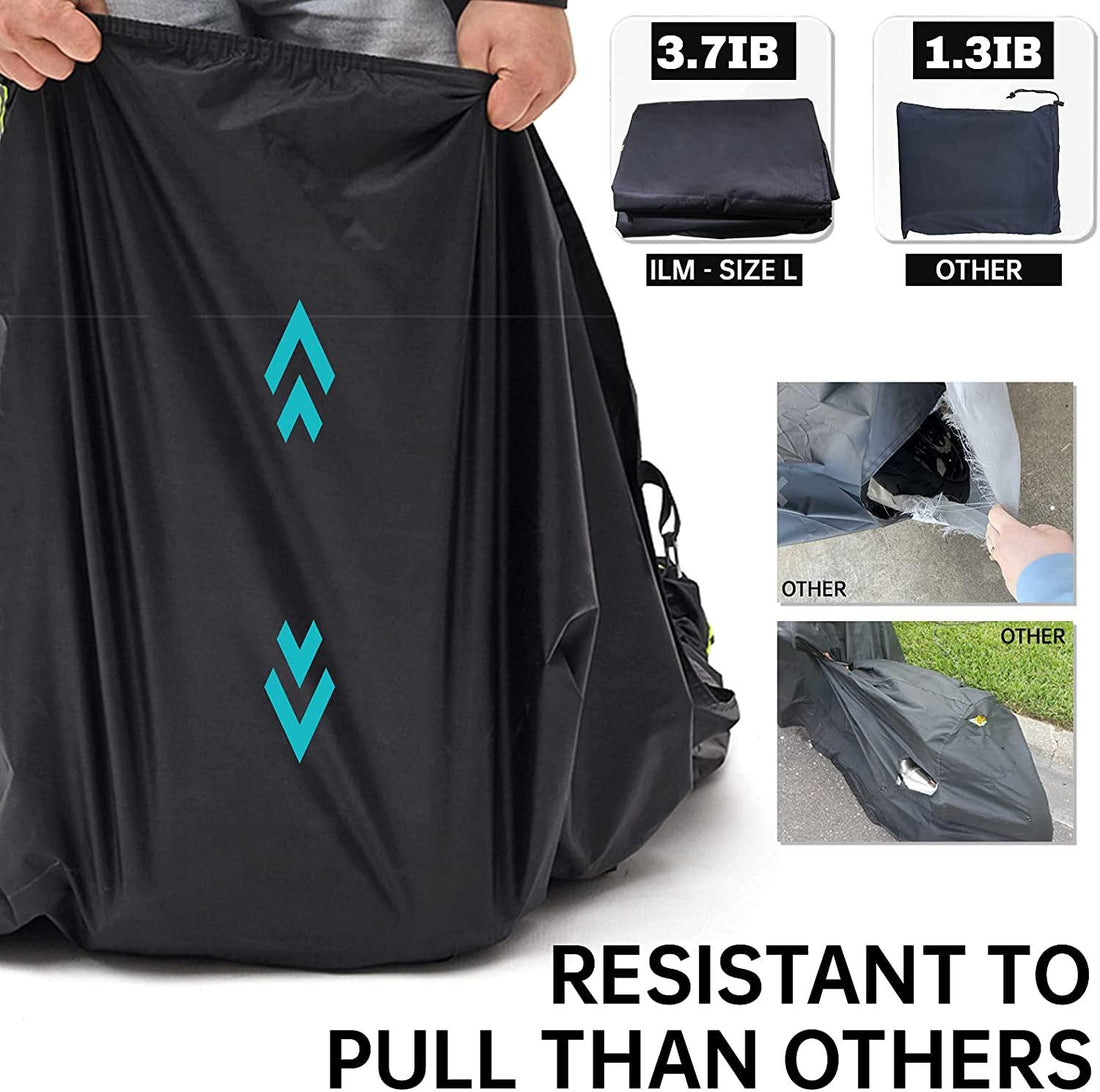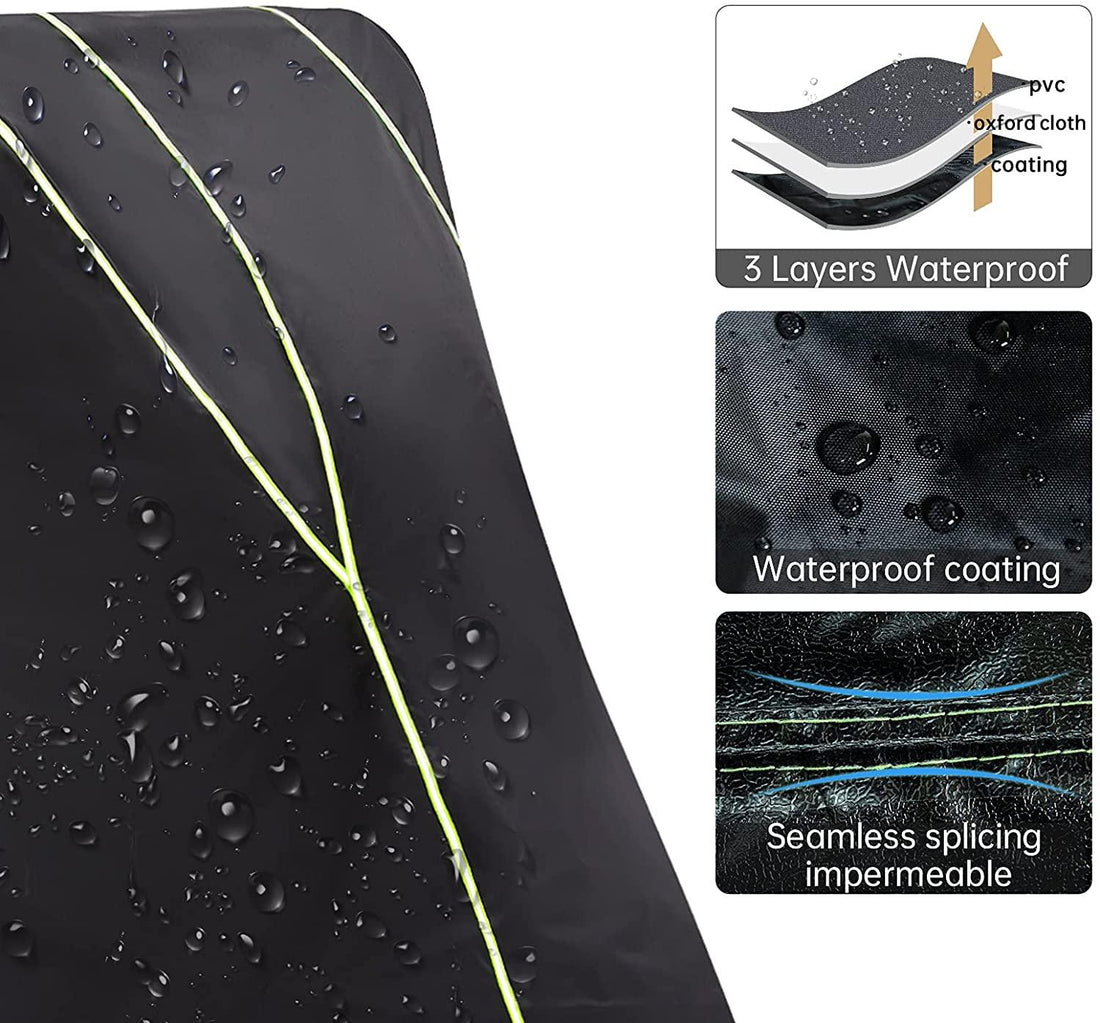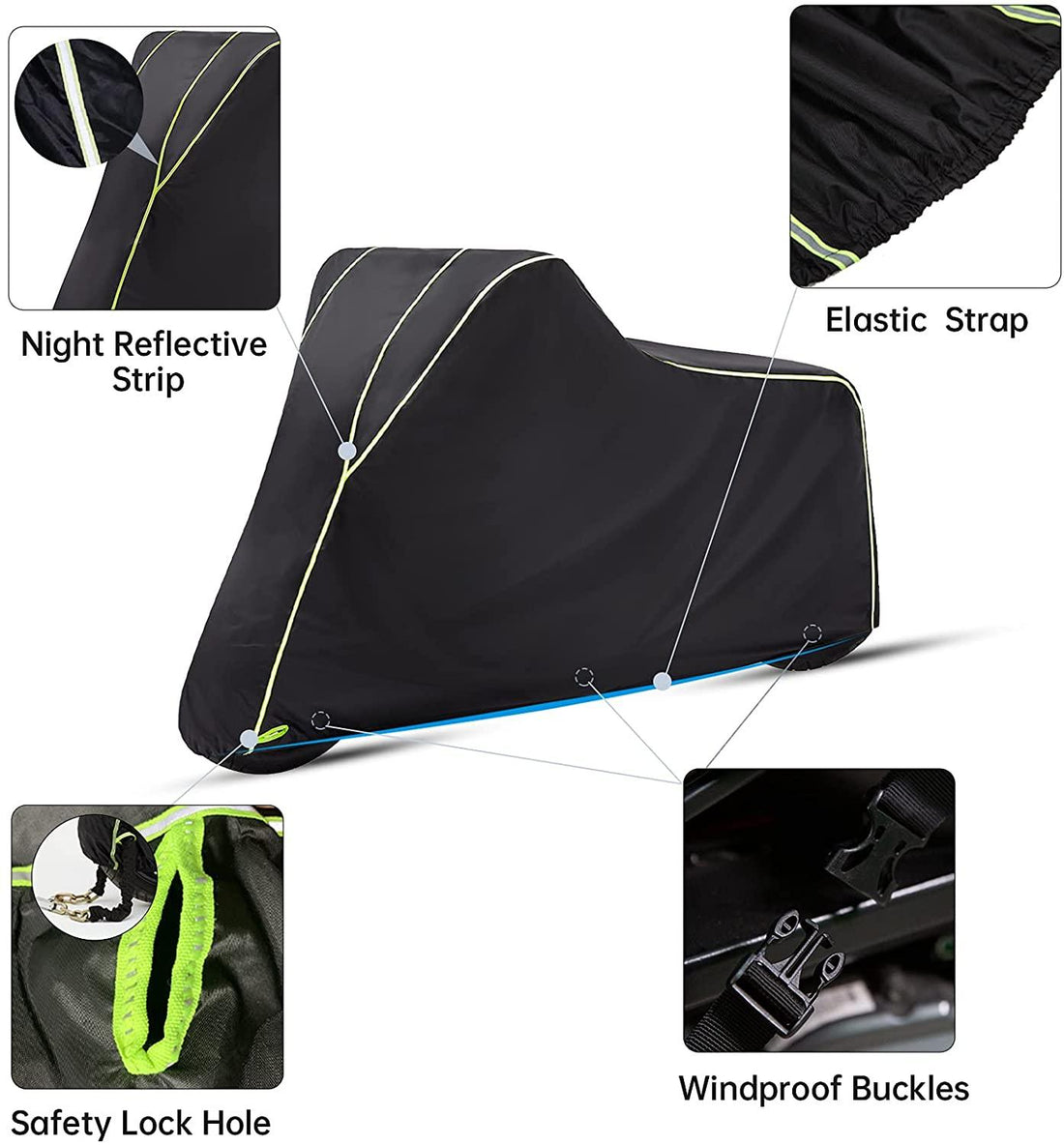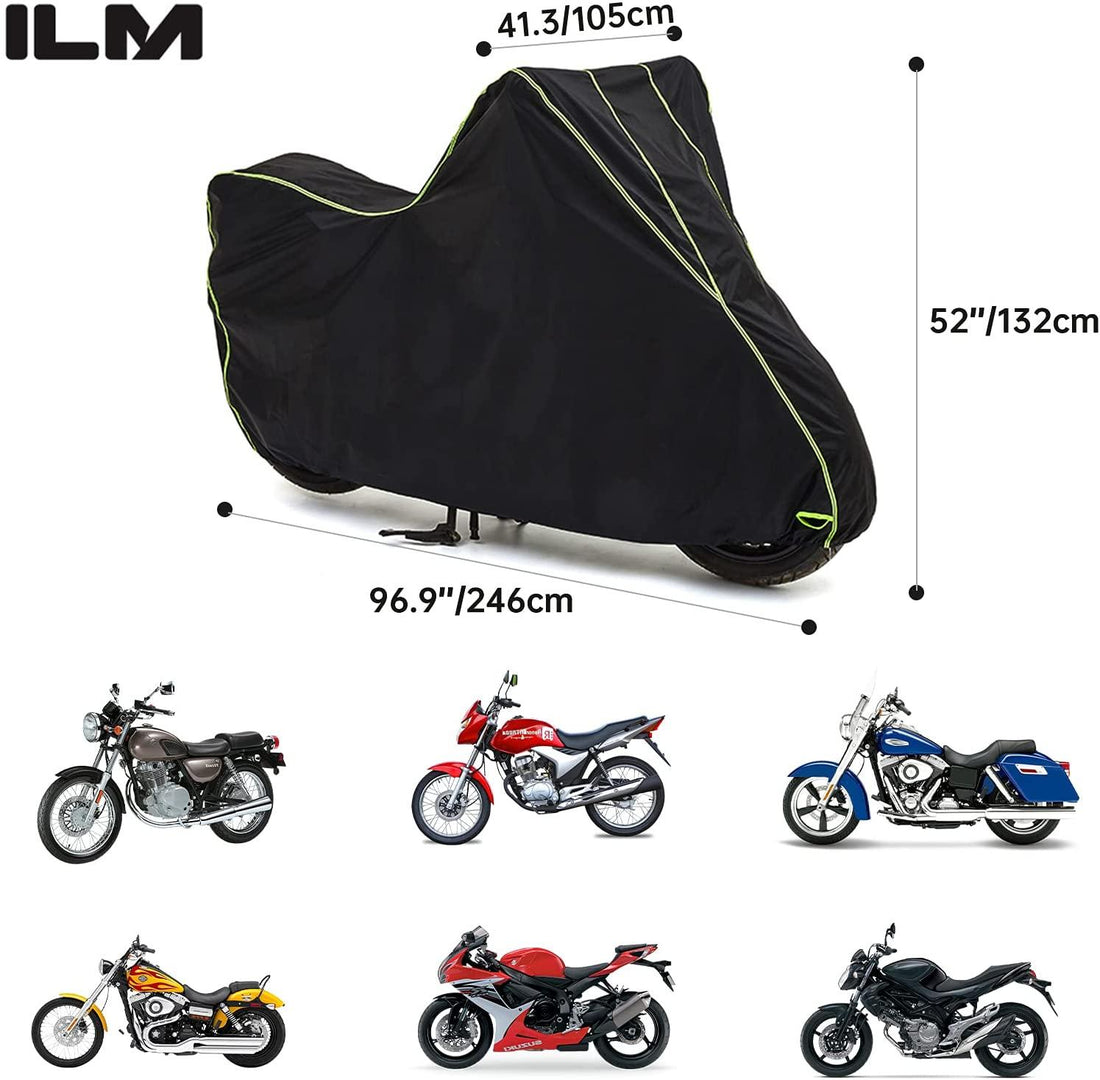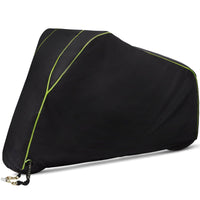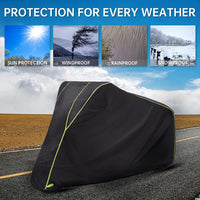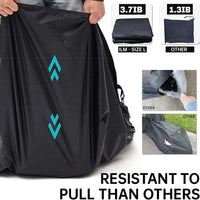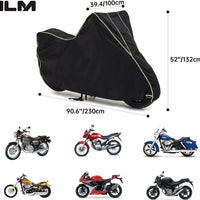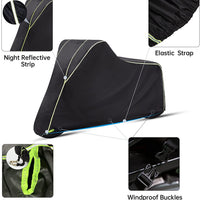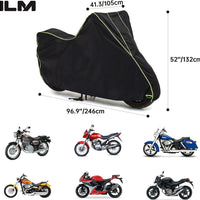 ILM Motorcycle Cover Model MC03
Product Description
MC03 motorcycle cover is made of PVC, thickened Oxford cloth with triple layered waterproof coating. The seams are pressed at high temperatures, seamless stitching ensures impermeability.
Heavy duty nylon braided fabrics are pull resistant, has 3 thick adjustable wind resistant belts with windproof buckles, and 2 lock holes. Provides enhanced protection in inclement weather conditions.
The entire motorcycle vehicle covers has a long reflective strip, which is luminous and eye-catching. Allows you to easily see where the vehicle is located even at night.
Multifunctional waterproof cover is rainproof, dustproof, snow proof, and sun-proof, combined with a superior cooling effect. Suitable for outdoor motorcycles.
The fabric near the front and rear wheels has an elastic design to better fit the size of the motorcycle. There are multiple sizes to choose from, ranging from sizes as large as XXL to meet the needs of most models.
Performance
We have put countless hours into research, design, innovation, and testing our products to make sure we offer exceptional performance. Function is at the core of every new design. We are constantly looking to improve the fit, comfort, airflow, shock absorption, strength and style of our helmets and products.
Safety
We developed an in-house test lab to make sure our helmets met the highest standards of safety and quality. When the vast majority of helmet brands are choosing designs from a foreign factory's catalog, and investing in sales and marketing rather than testing, ILM still continues to rigorously test in house.