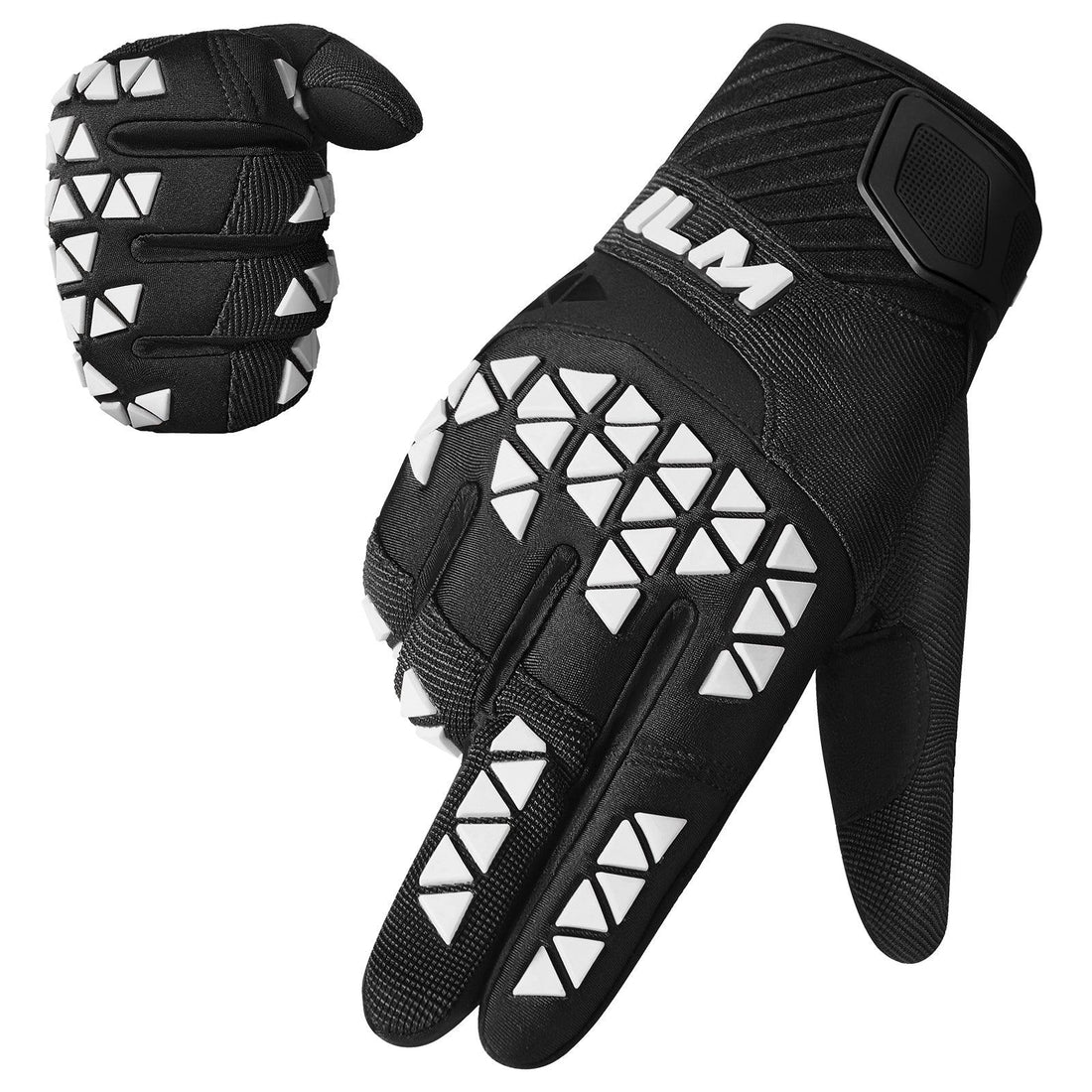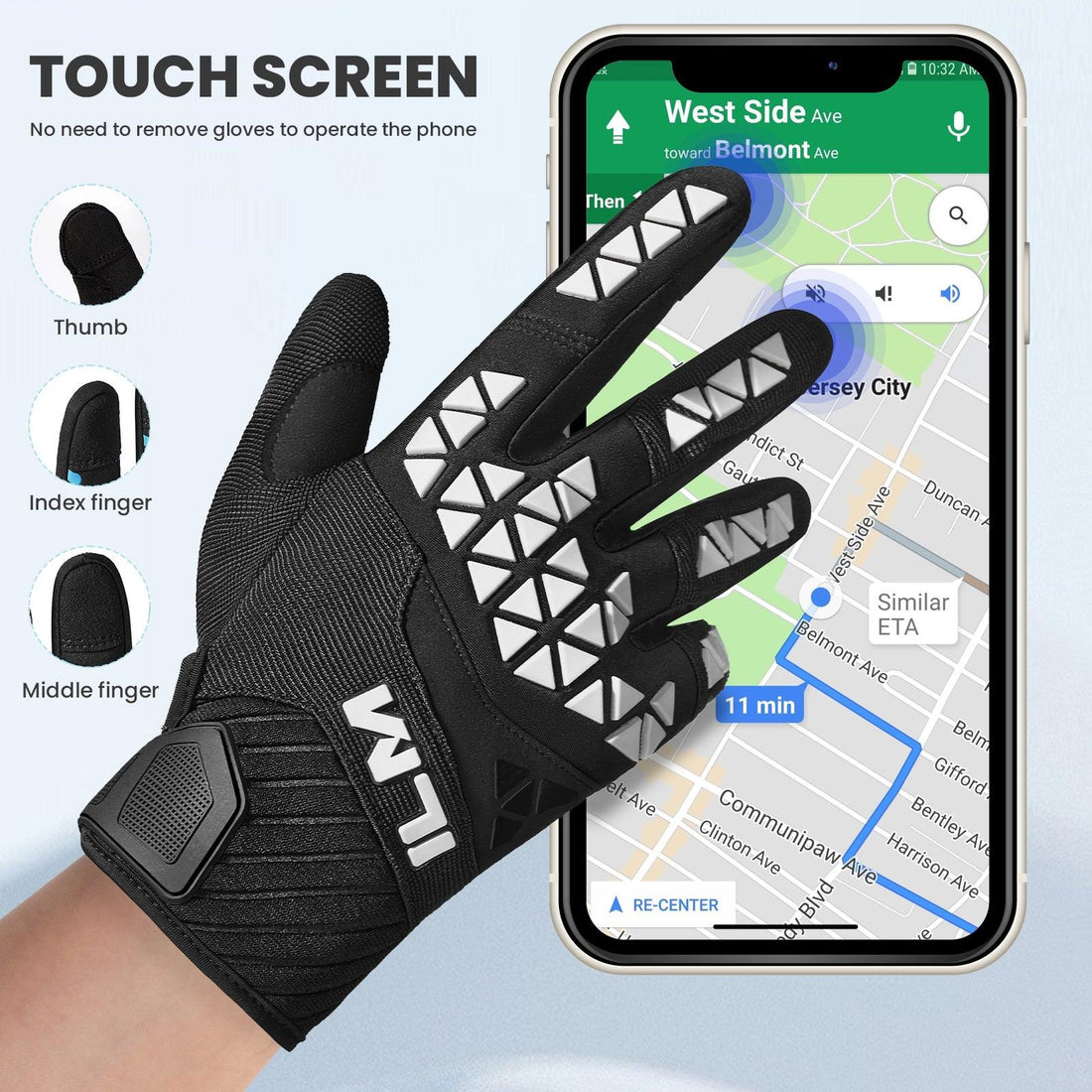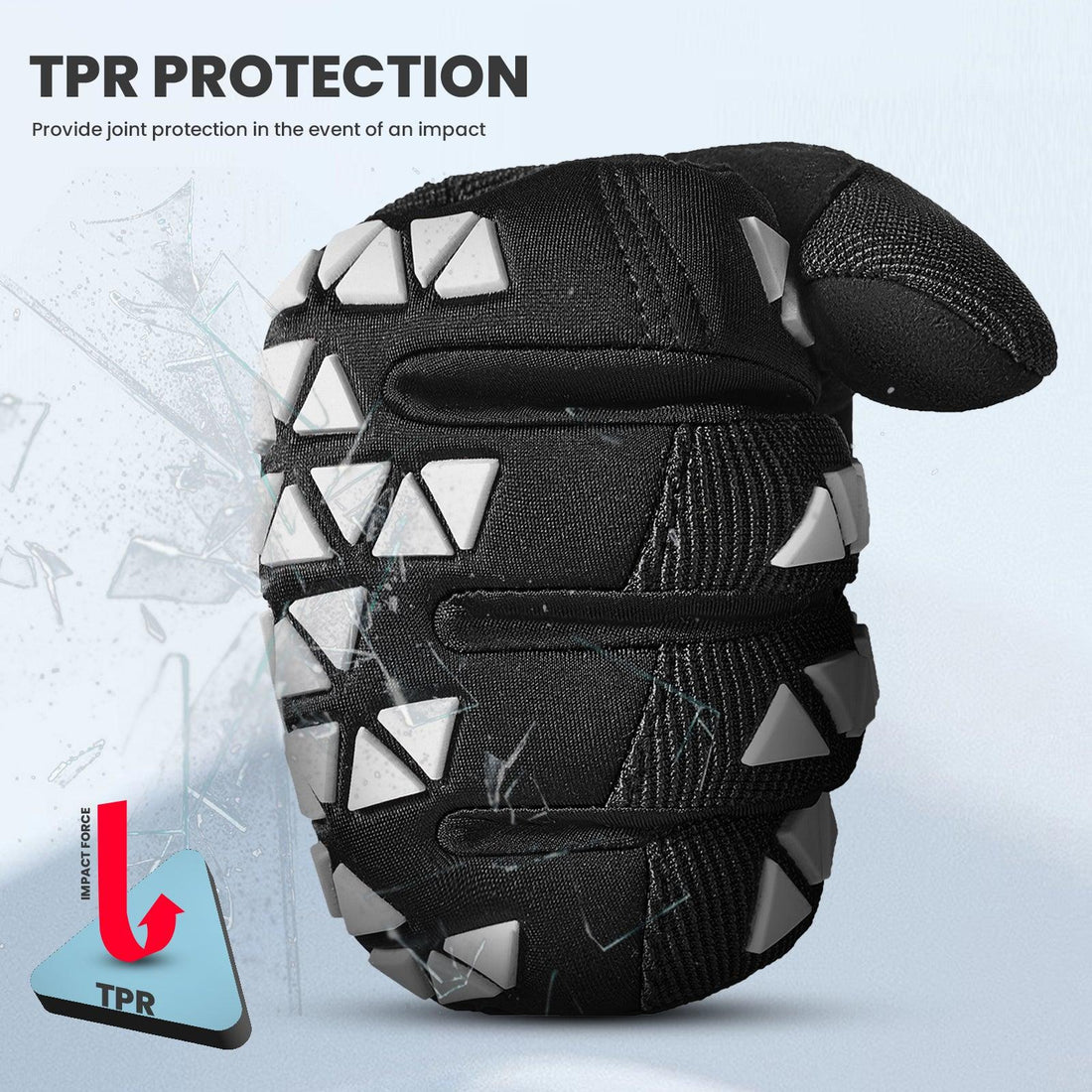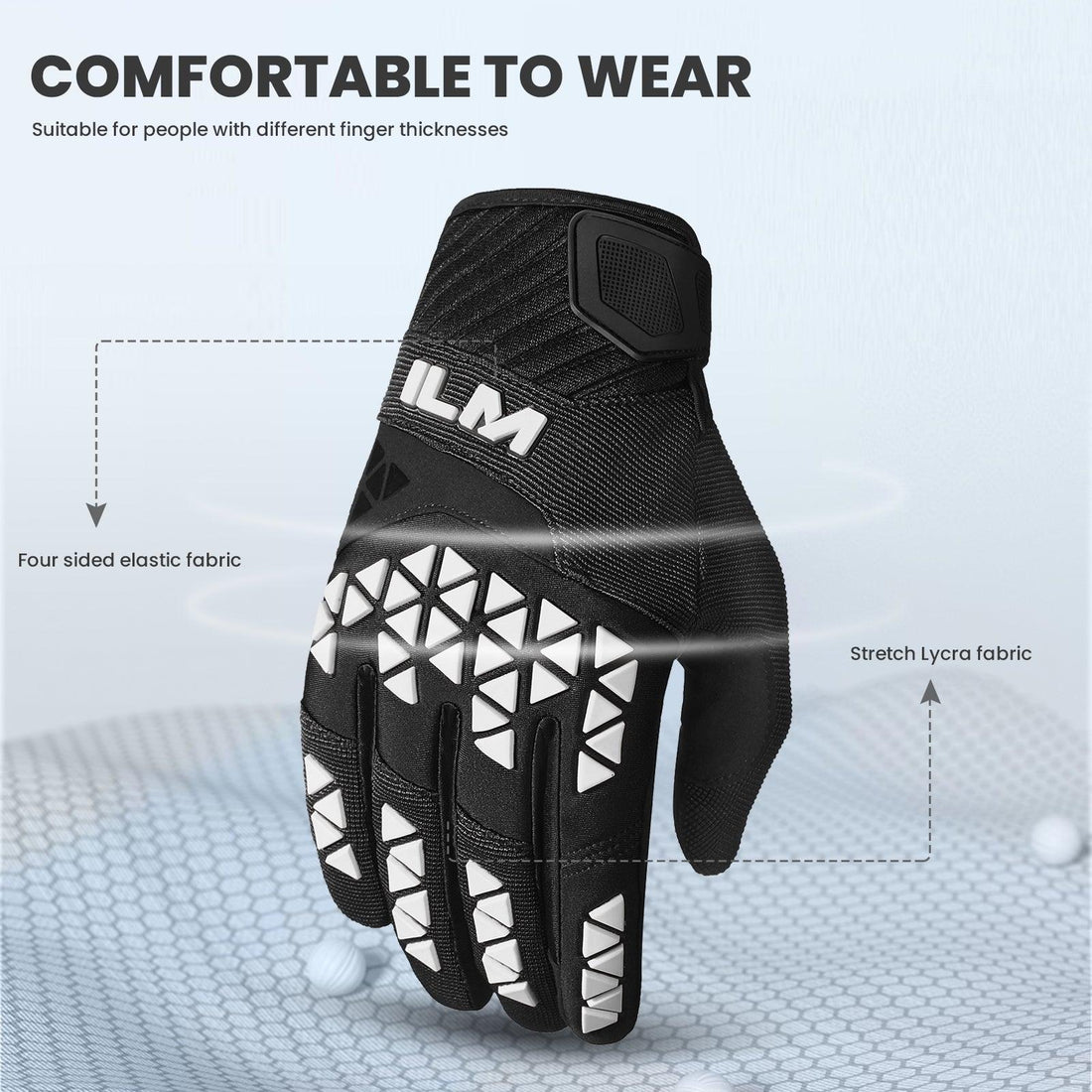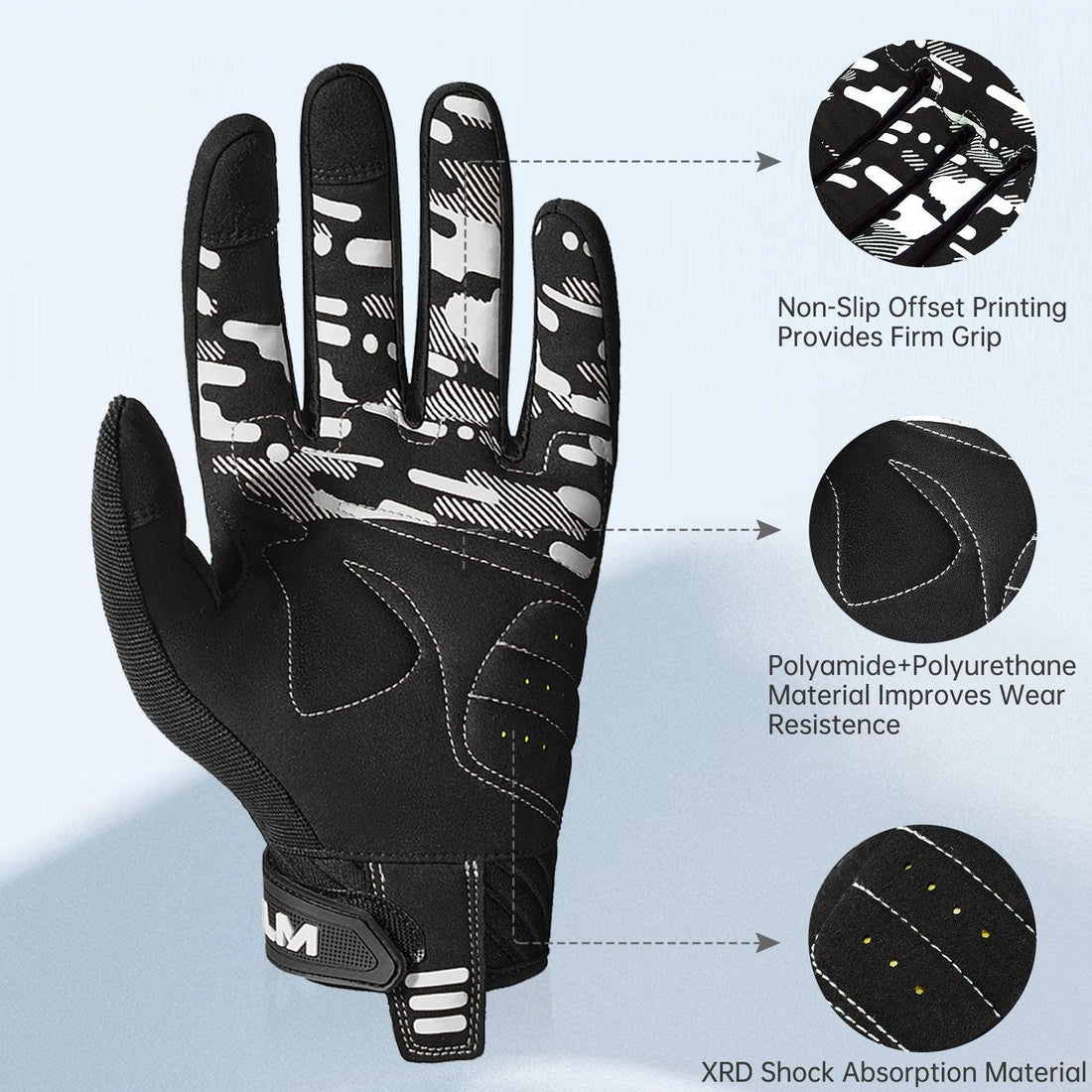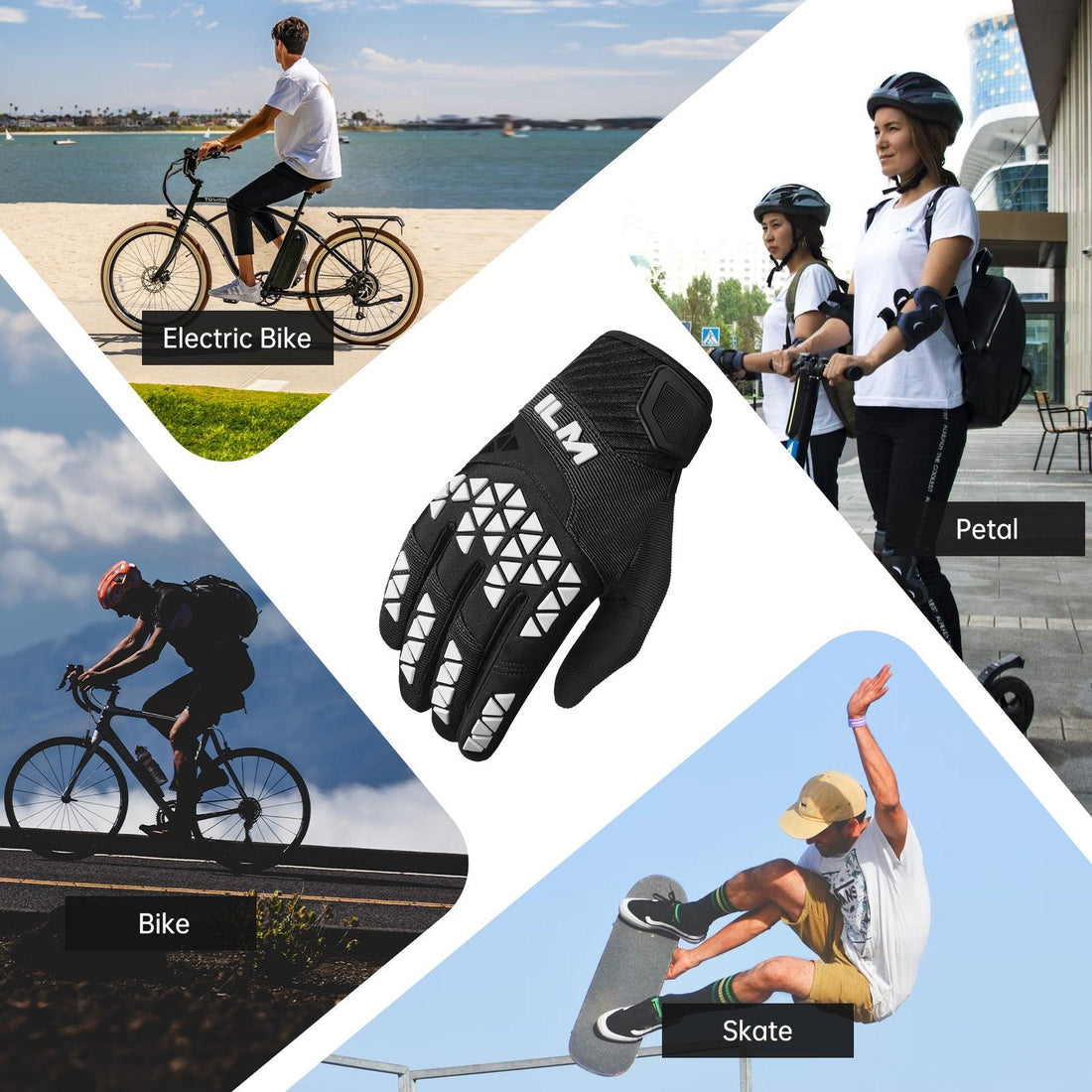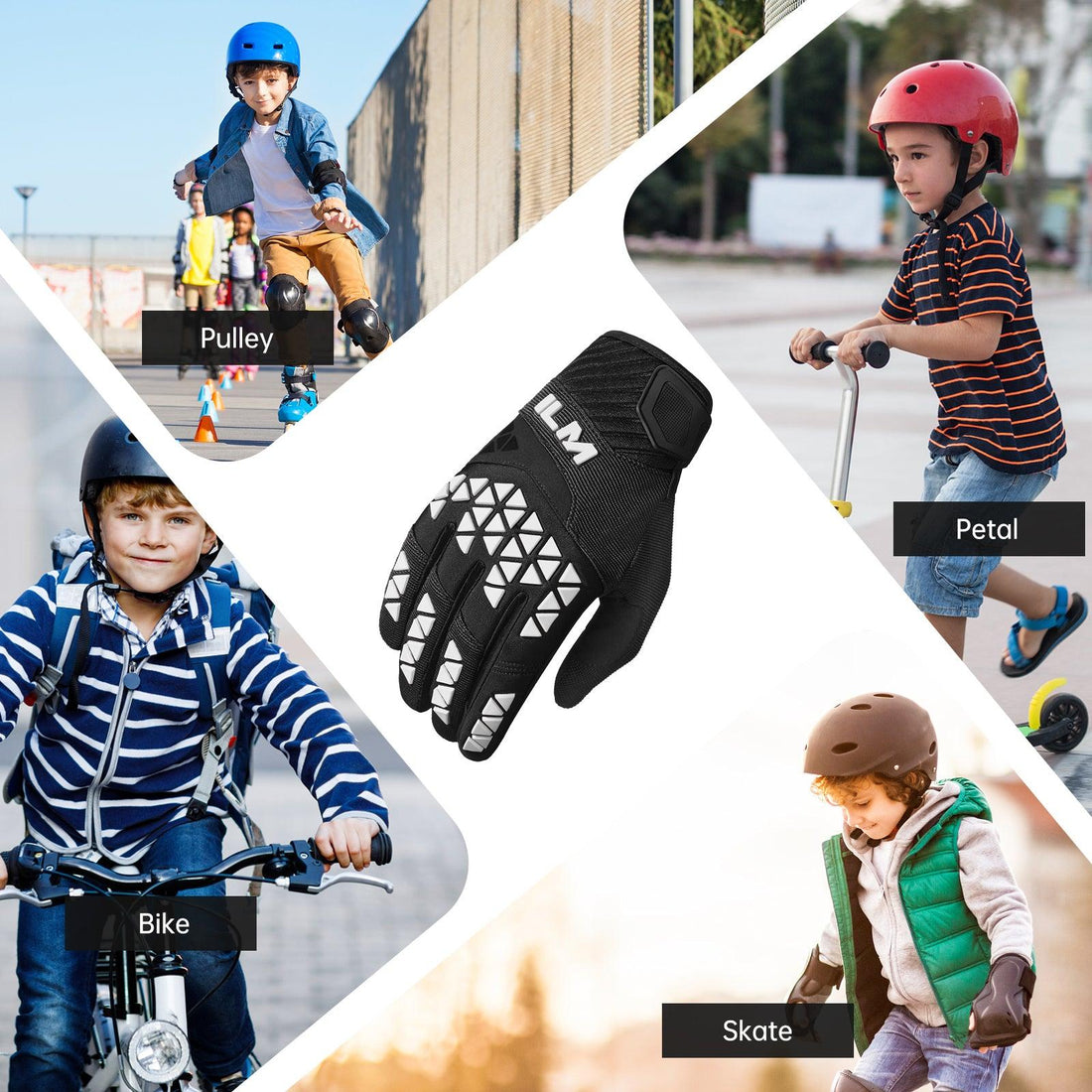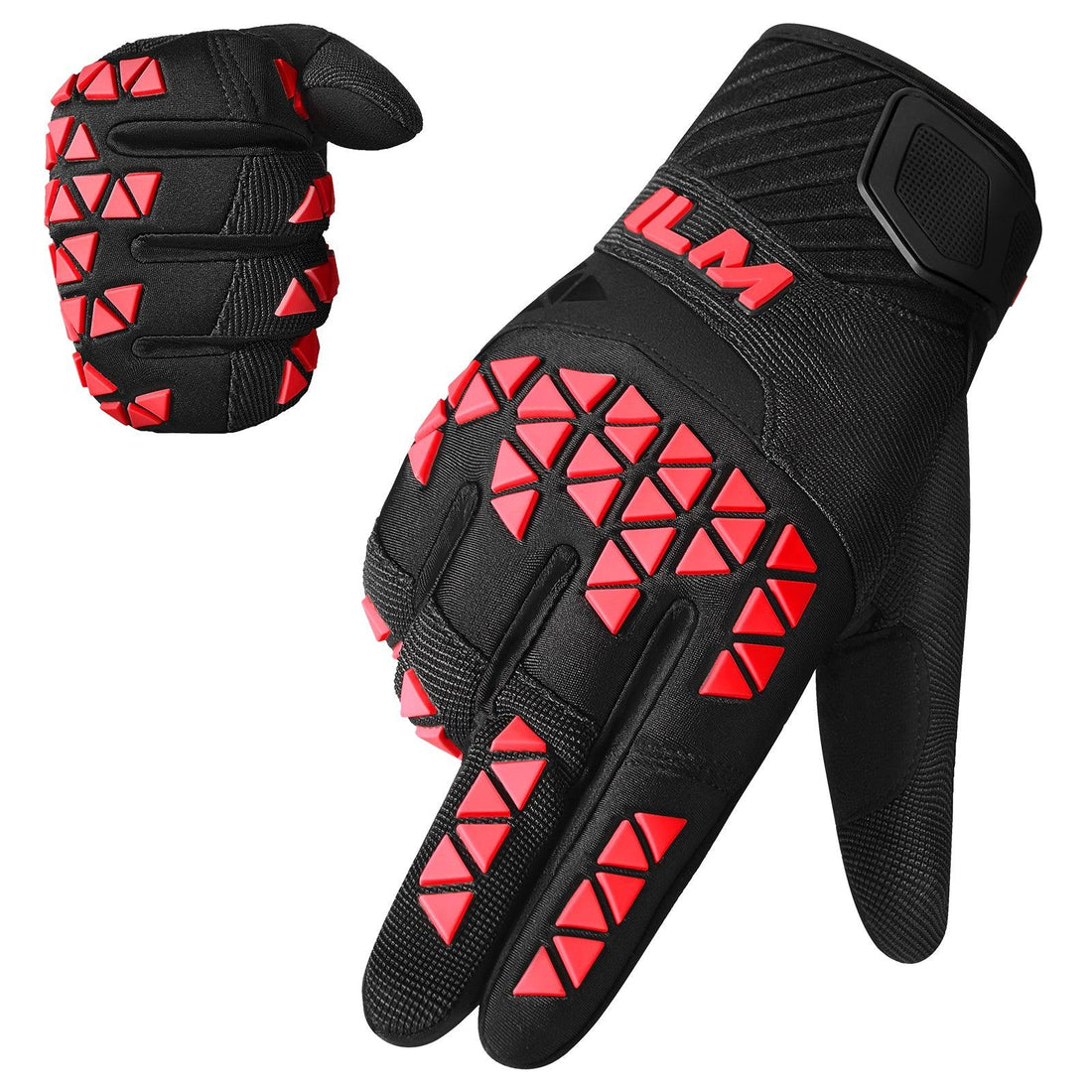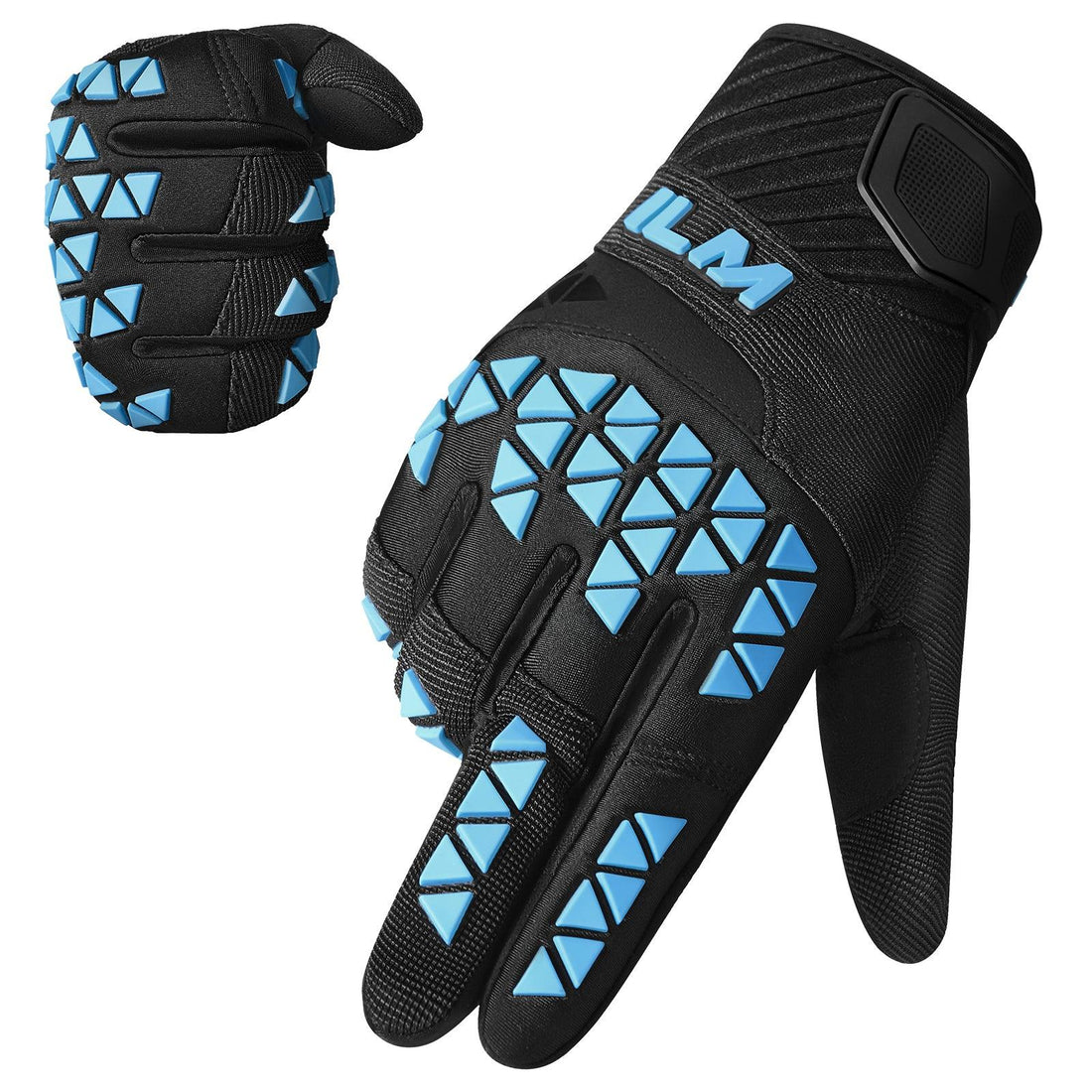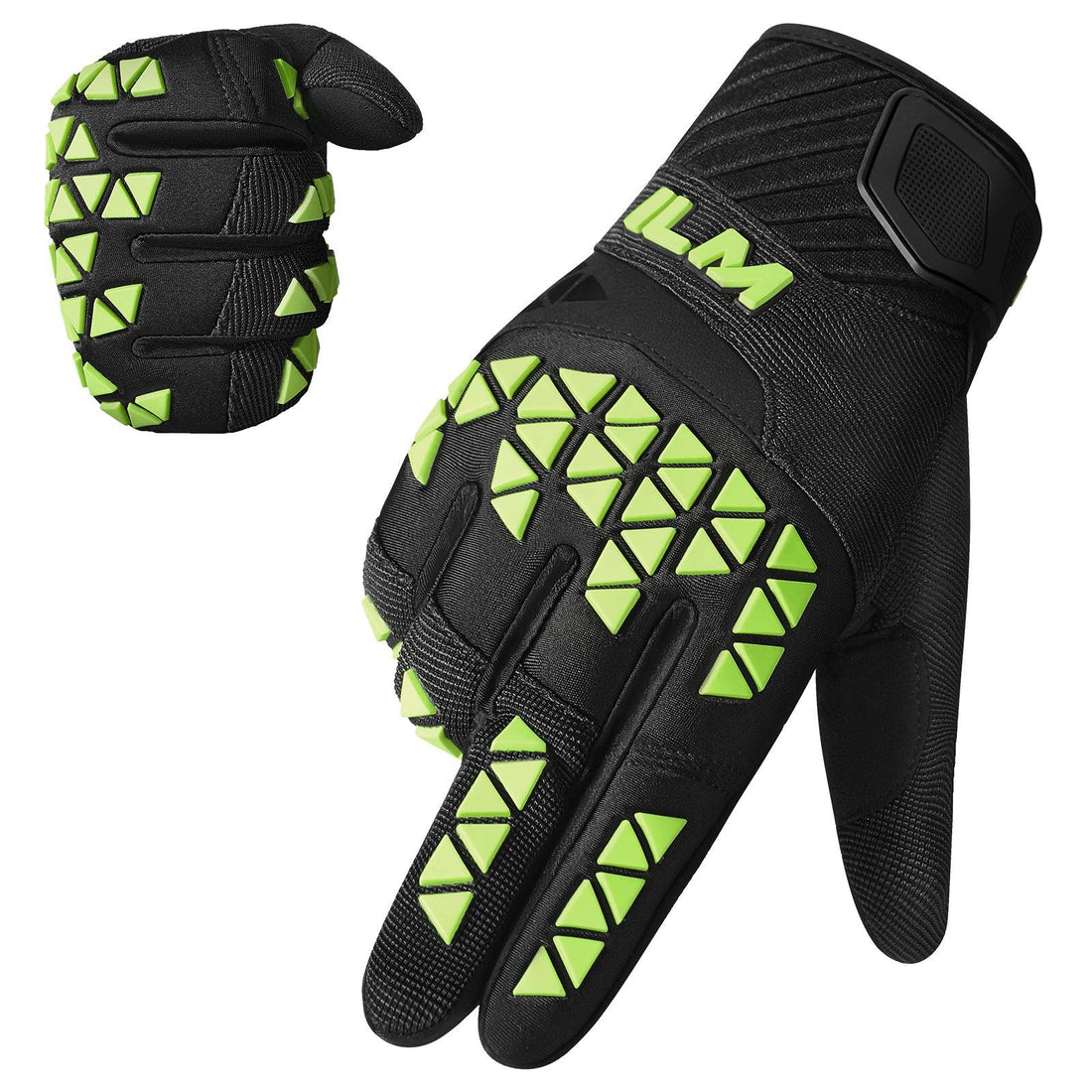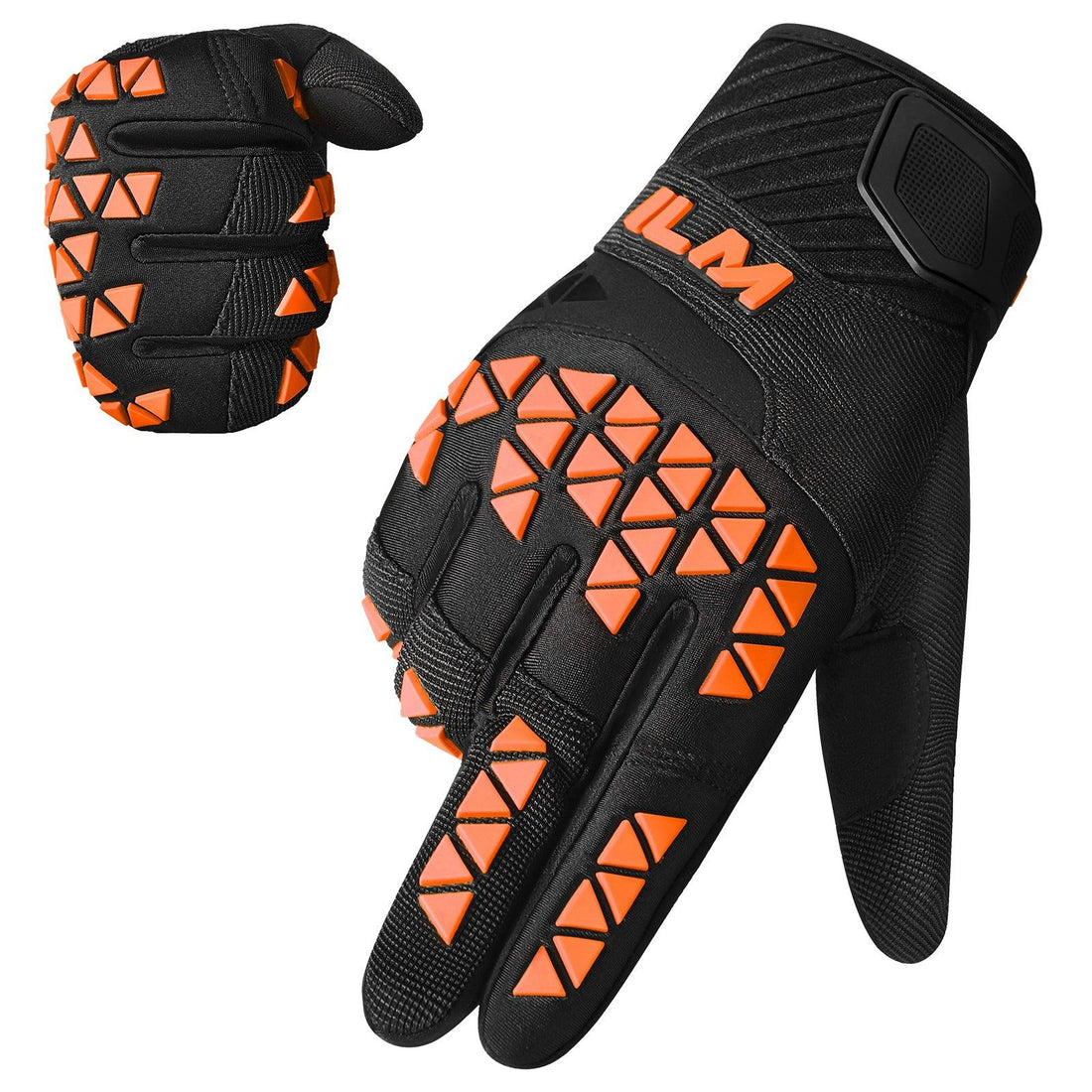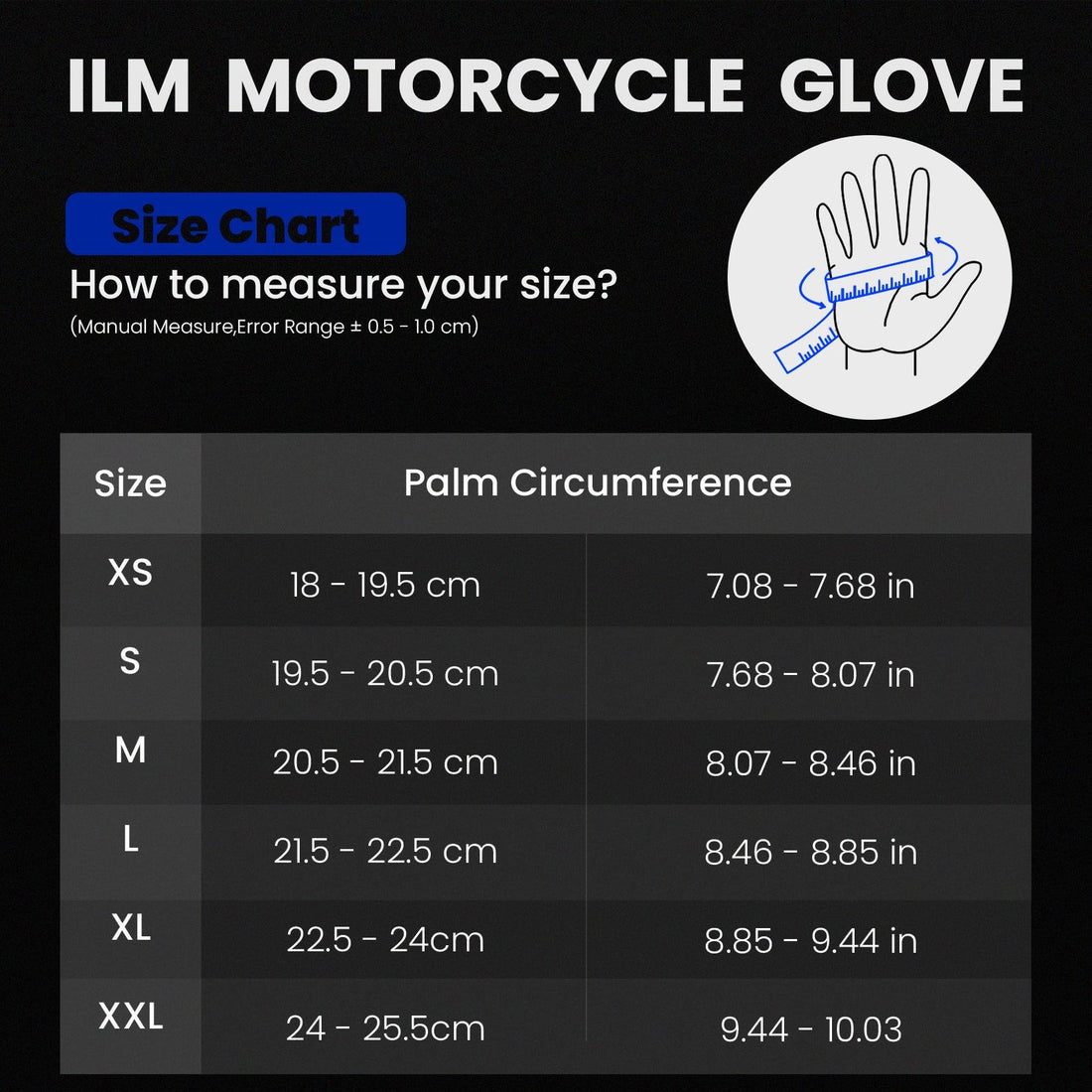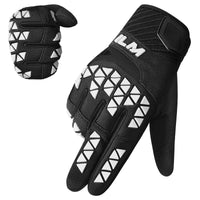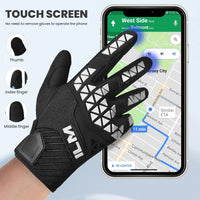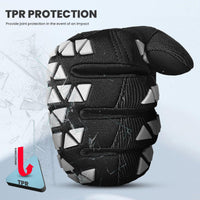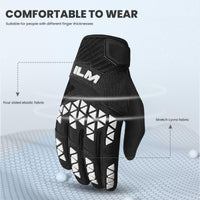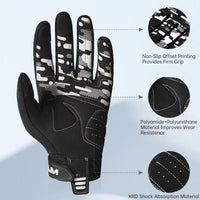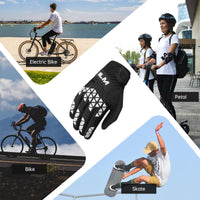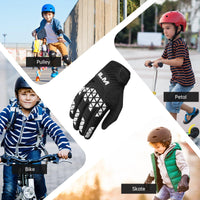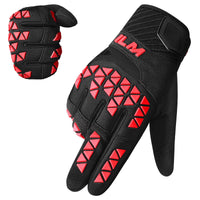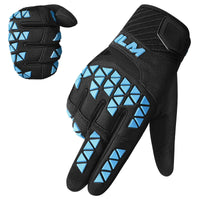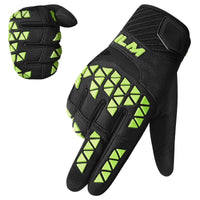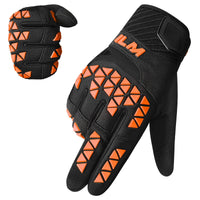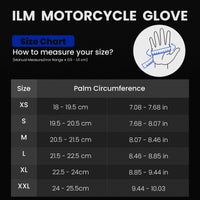 ILM Motorcycle Gloves Model JC37
Product Description
Breath-ability: The back of the MTB gloves consists of the four-sided elastic material which is not only lightweight but also breathable and contributes to a superior comfortable riding experience, especially during the summer.
Touchscreen: Thumb, index and middle fingers of the gloves are touchscreen sensitive, allowing one to pick up a phone, use Google map or other electric devices conveniently while cycling, road racing or riding.
Protection & Comfort: The triangle Thermo-Plastic-Rubber material on the dirt bike gloves offers enhanced protection in case of an unexpected fall or crash. (TPR material is recyclable and environmentally friendly). The Lycra fabric on each side of fingers makes the ATV gloves elastic and fits every size hands.
Anti-skid Durable & Shock Absorption: Anti-slip offset print on the palm of the cycling gloves provides a firm grip on the handlebars. Nylon microfiber used on the palm promotes durability. The Pad metacarpal on the palm consists of PORON XRD material has shock absorption capabilities and enhanced comfort-ability when doing fast speed racing activities.
 

Tab-Easy to Put Gloves on

The tab with anti-skid stripe has extra grip allowing you to pull the gloves on easier without tearing apart the stitches on the dirt bike riding gloves.

Breathable Design

Breathable material keep hands dry&cool especially in summer so as to offer better riding experience especially in summer.

TPR Velcro Closure System

Thermo-Plastic-Rubber Material on the Velcro closure system allows to adjust the size to provide proper and cozy fitment while wearing the mountain bike ATV gloves.
Performance
We have put countless hours into research, design, innovation, and testing our products to make sure we offer exceptional performance. Function is at the core of every new design. We are constantly looking to improve the fit, comfort, airflow, shock absorption, strength and style of our helmets and products.
Safety
We developed an in-house test lab to make sure our helmets met the highest standards of safety and quality. When the vast majority of helmet brands are choosing designs from a foreign factory's catalog, and investing in sales and marketing rather than testing, ILM still continues to rigorously test in house.