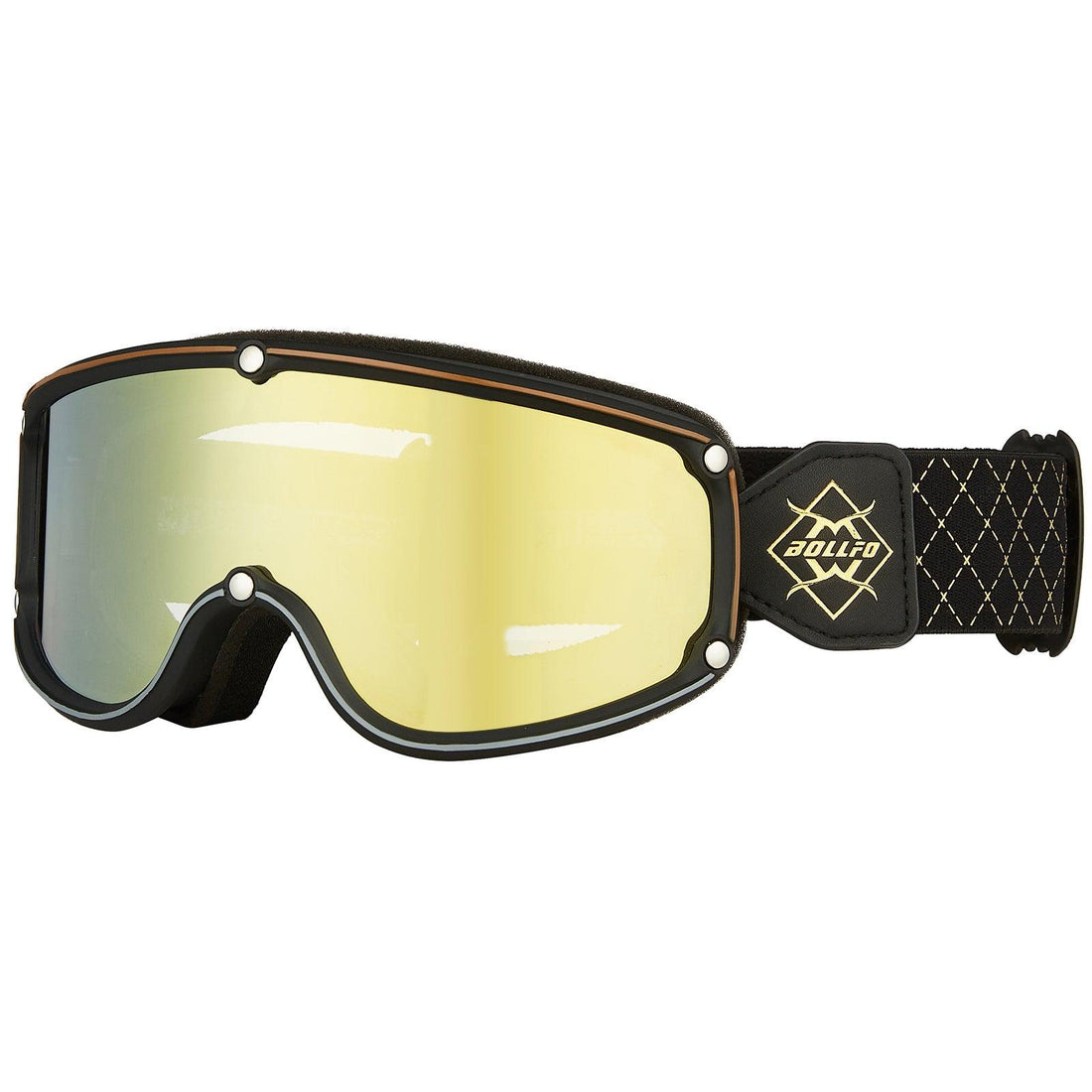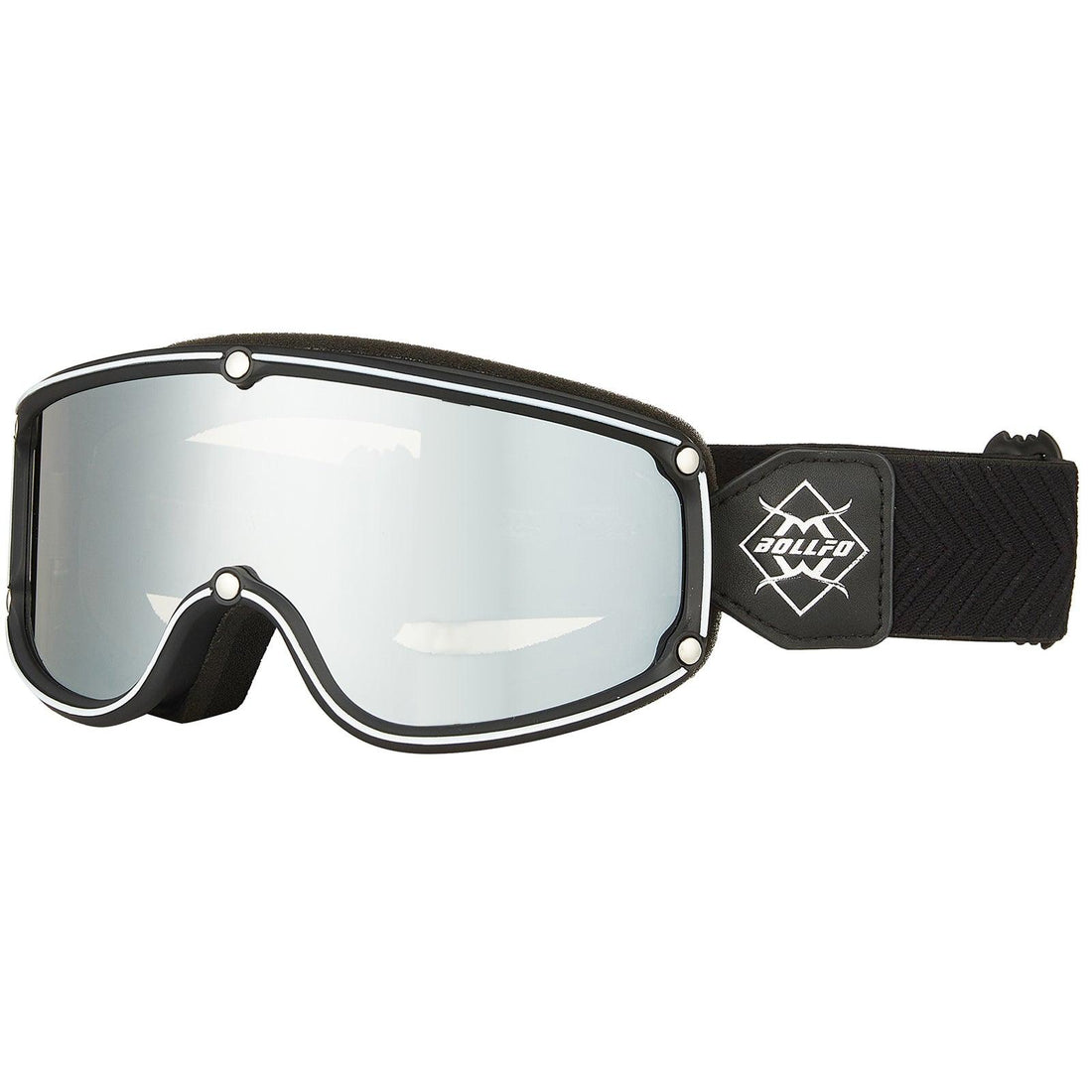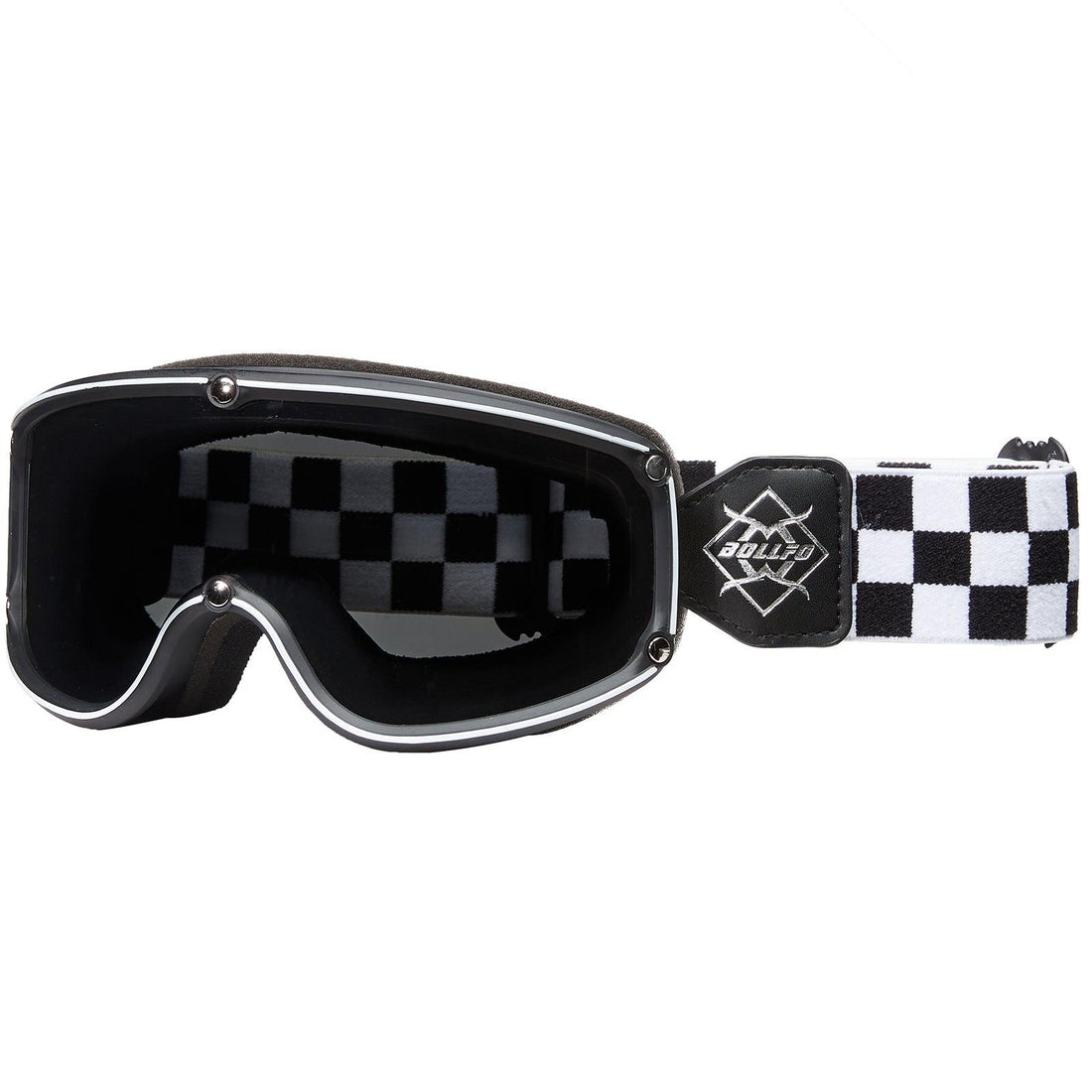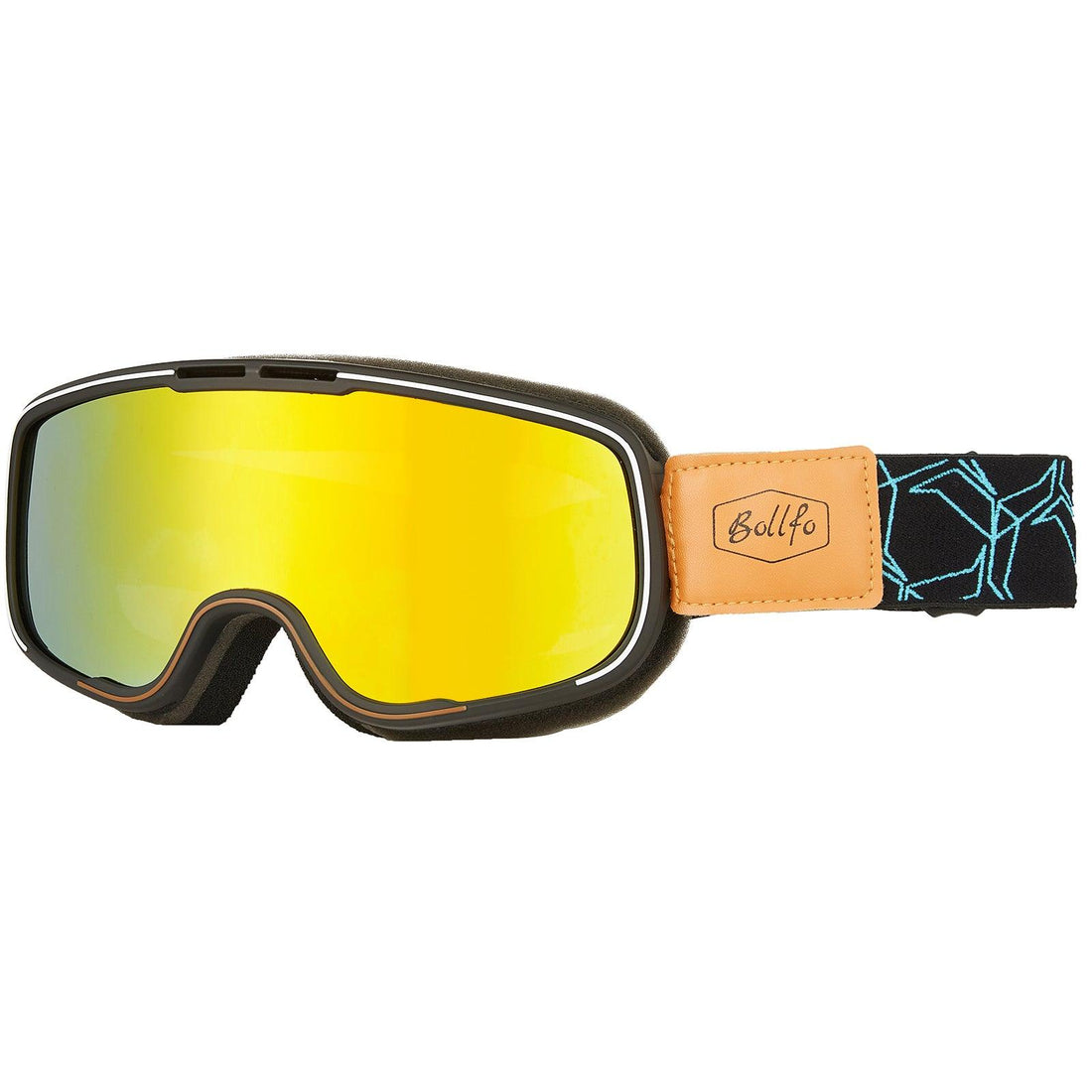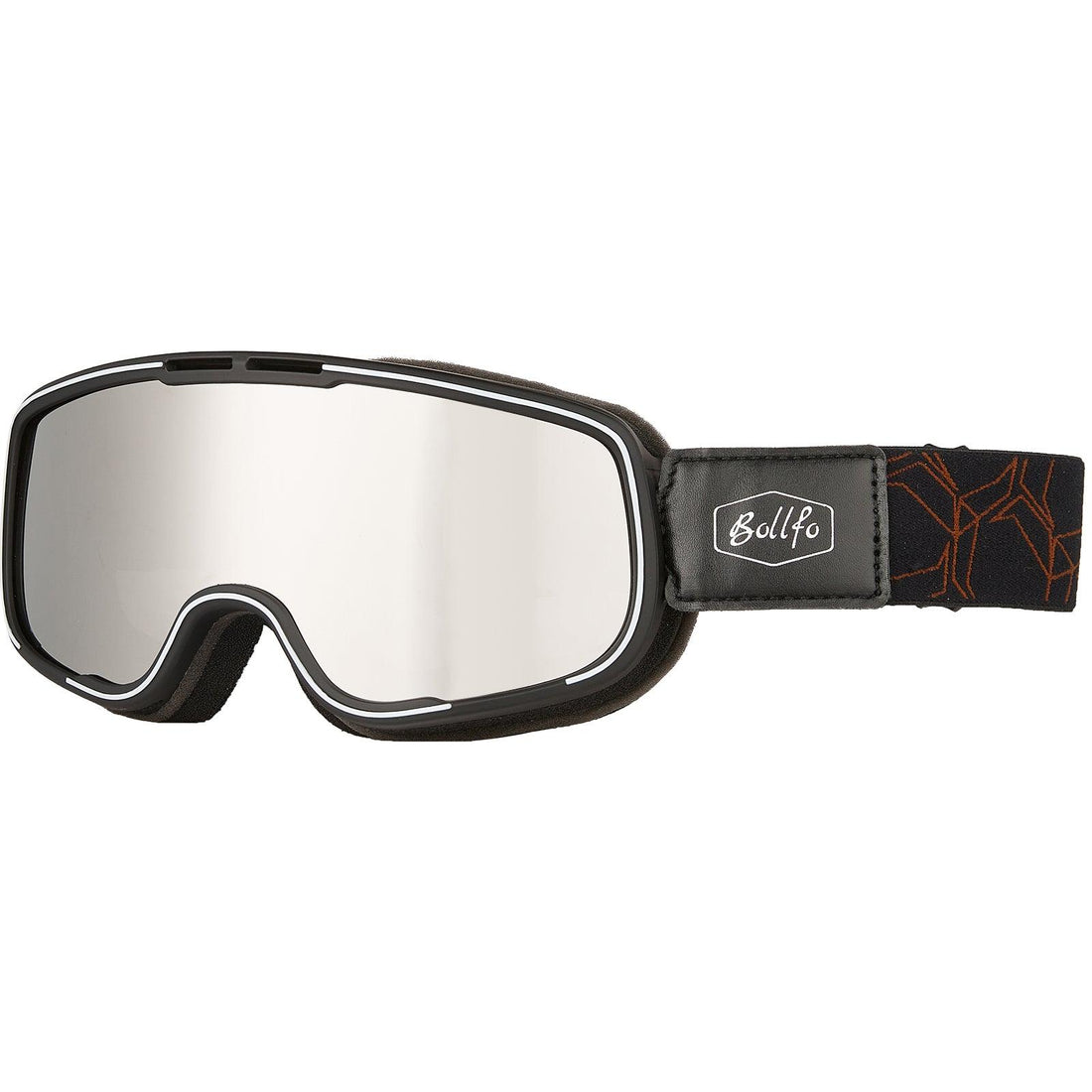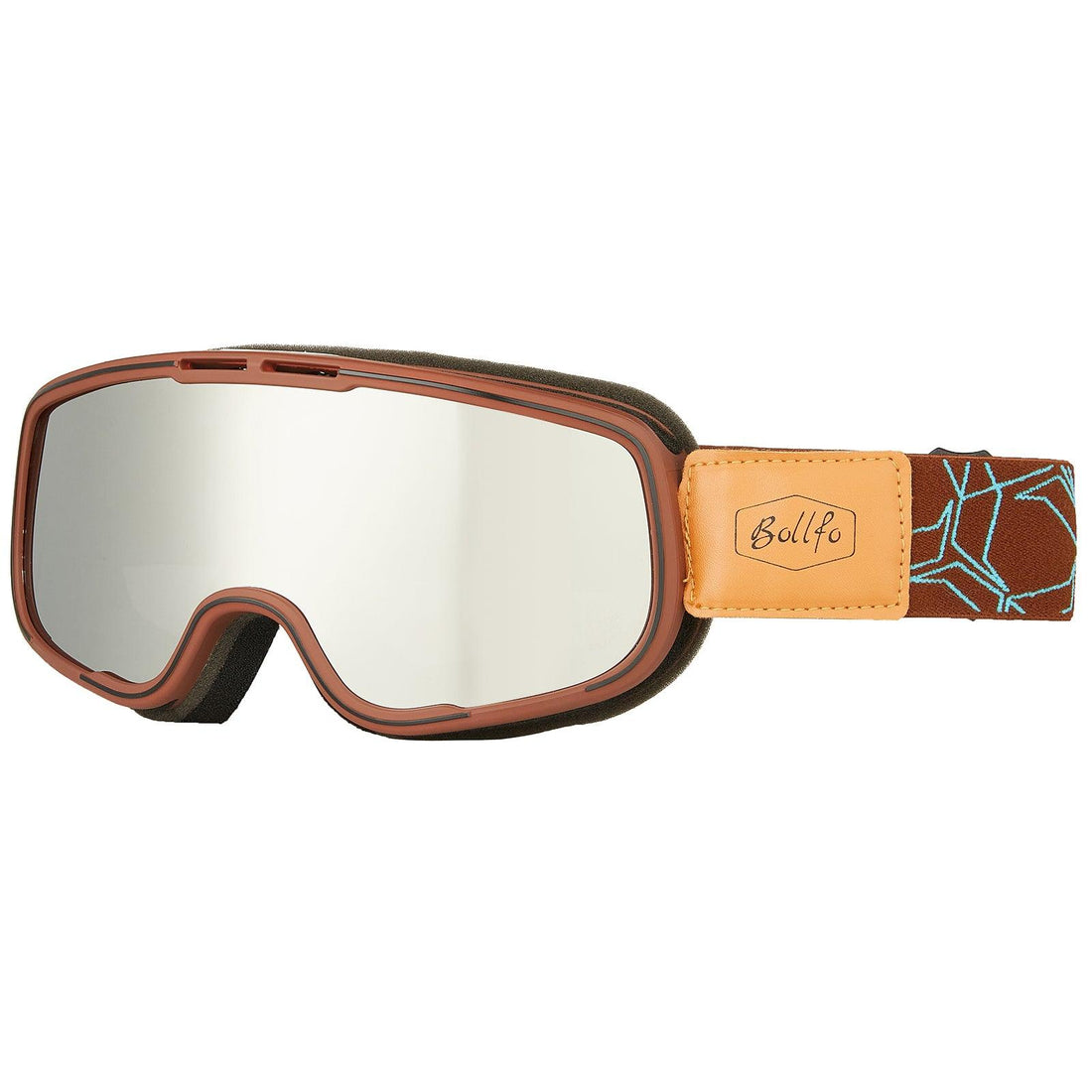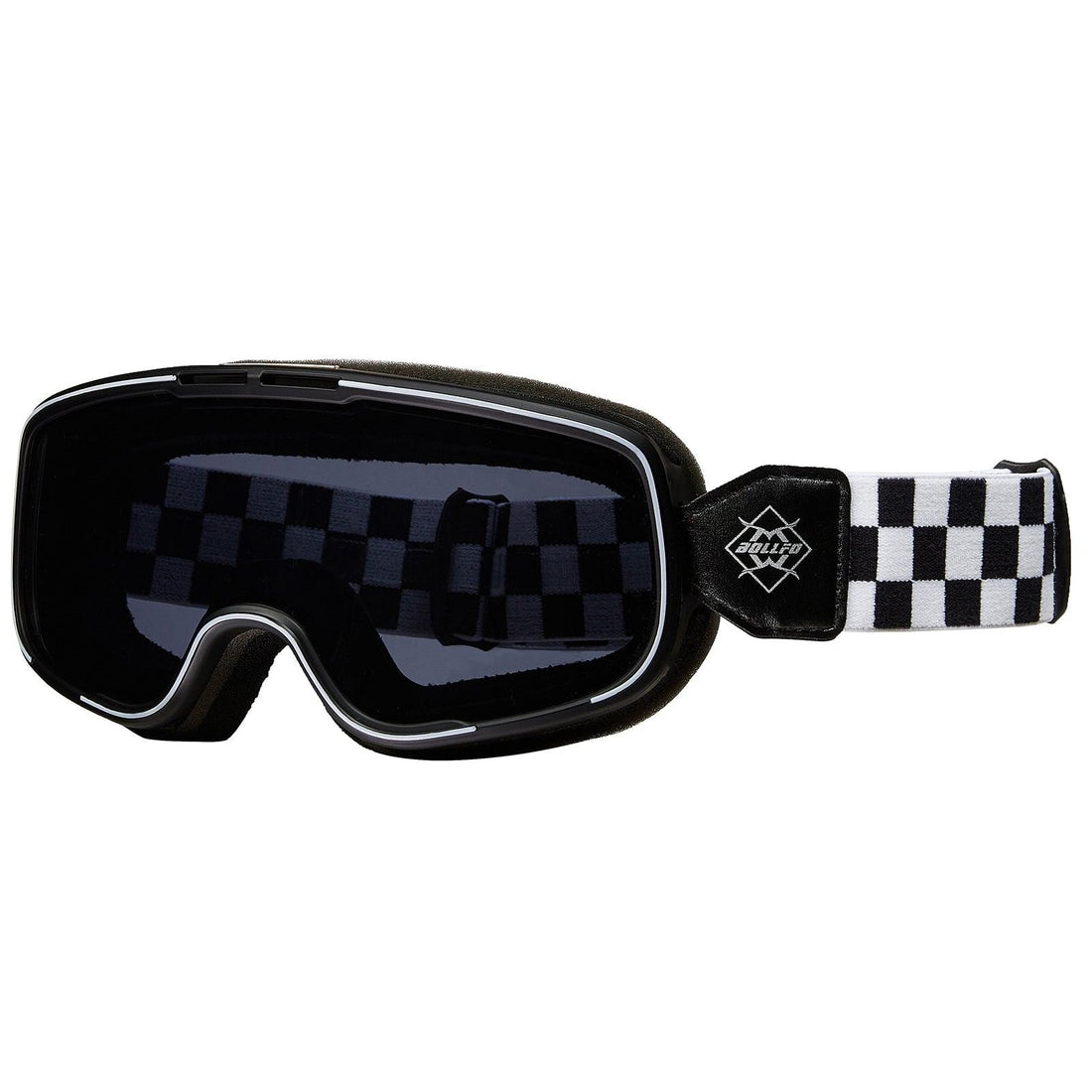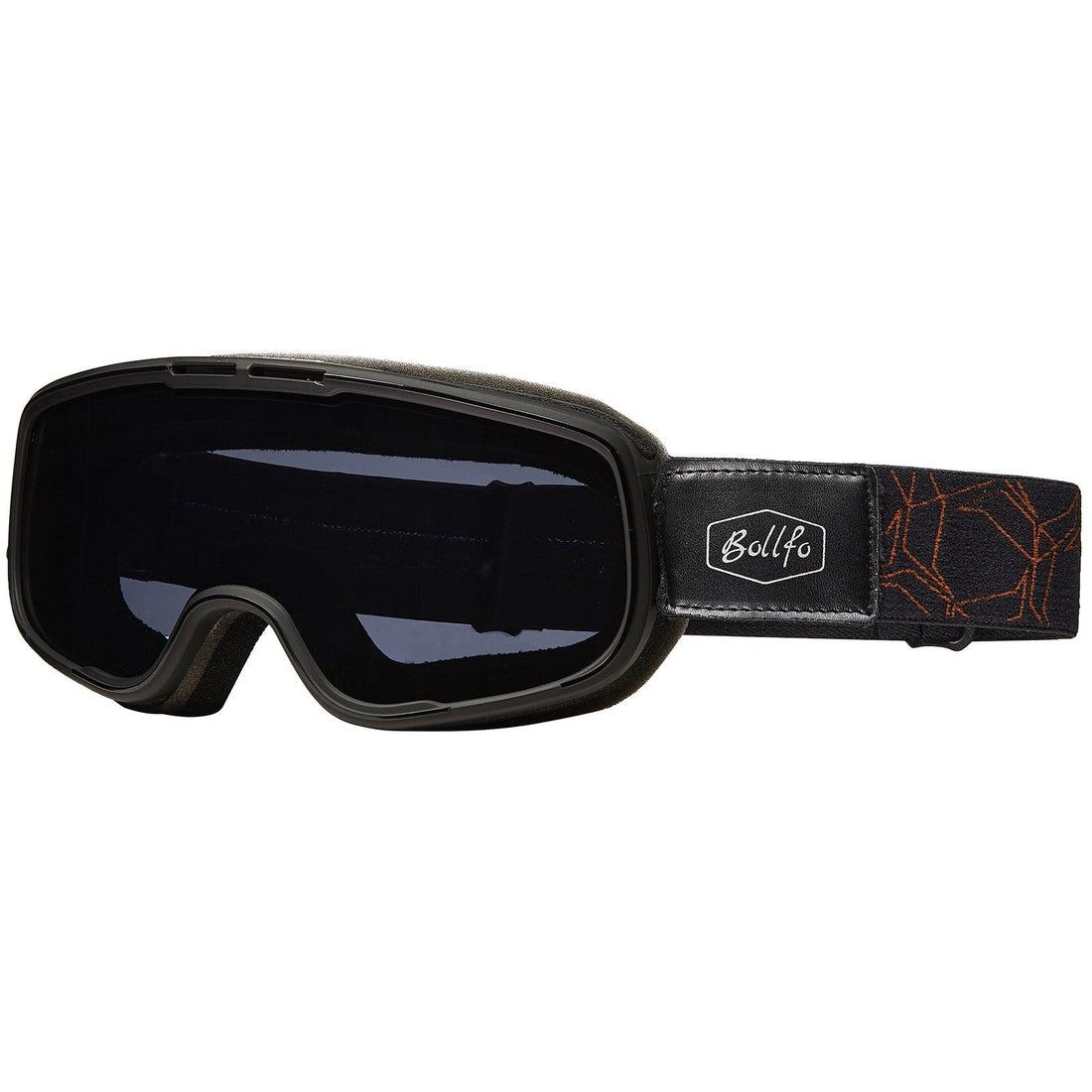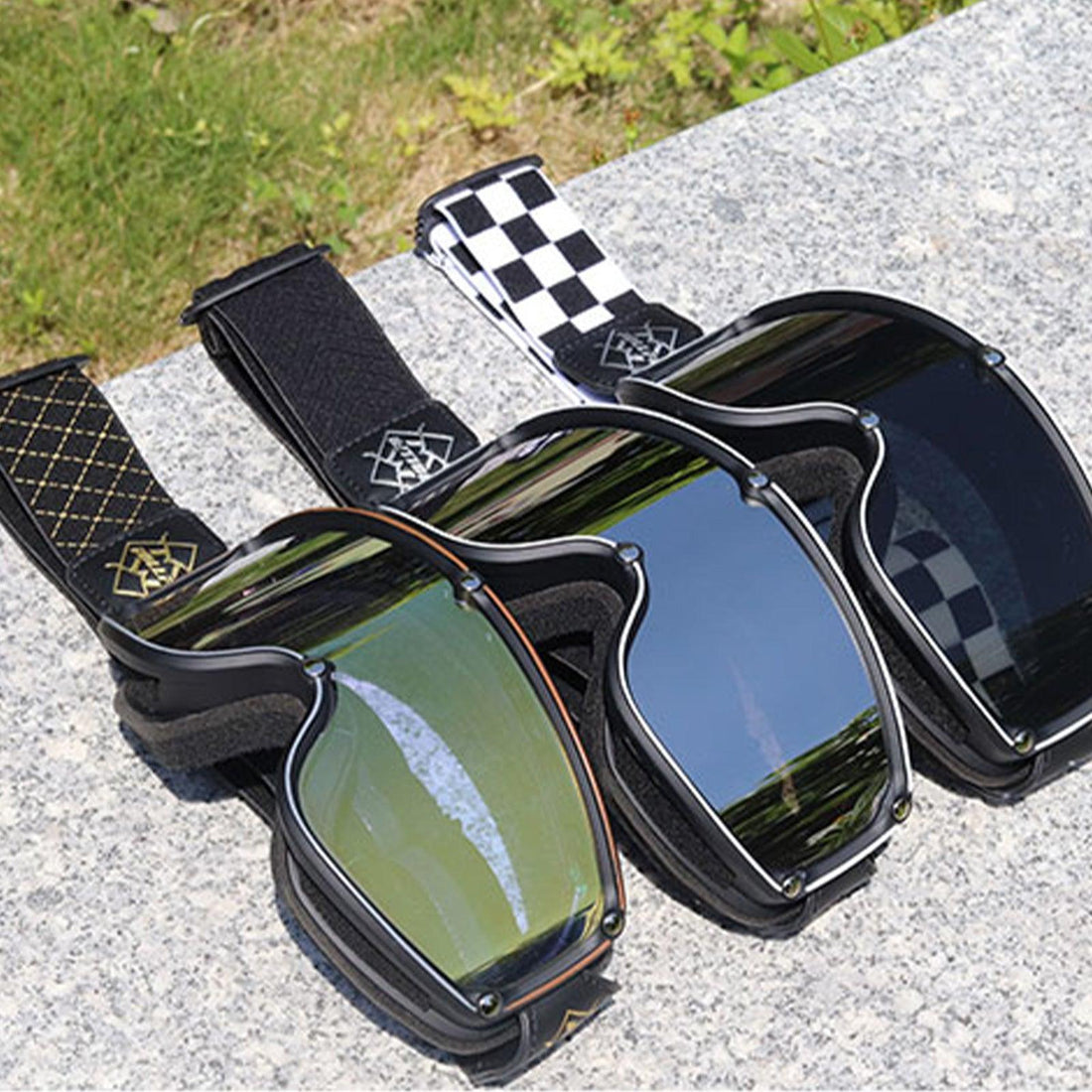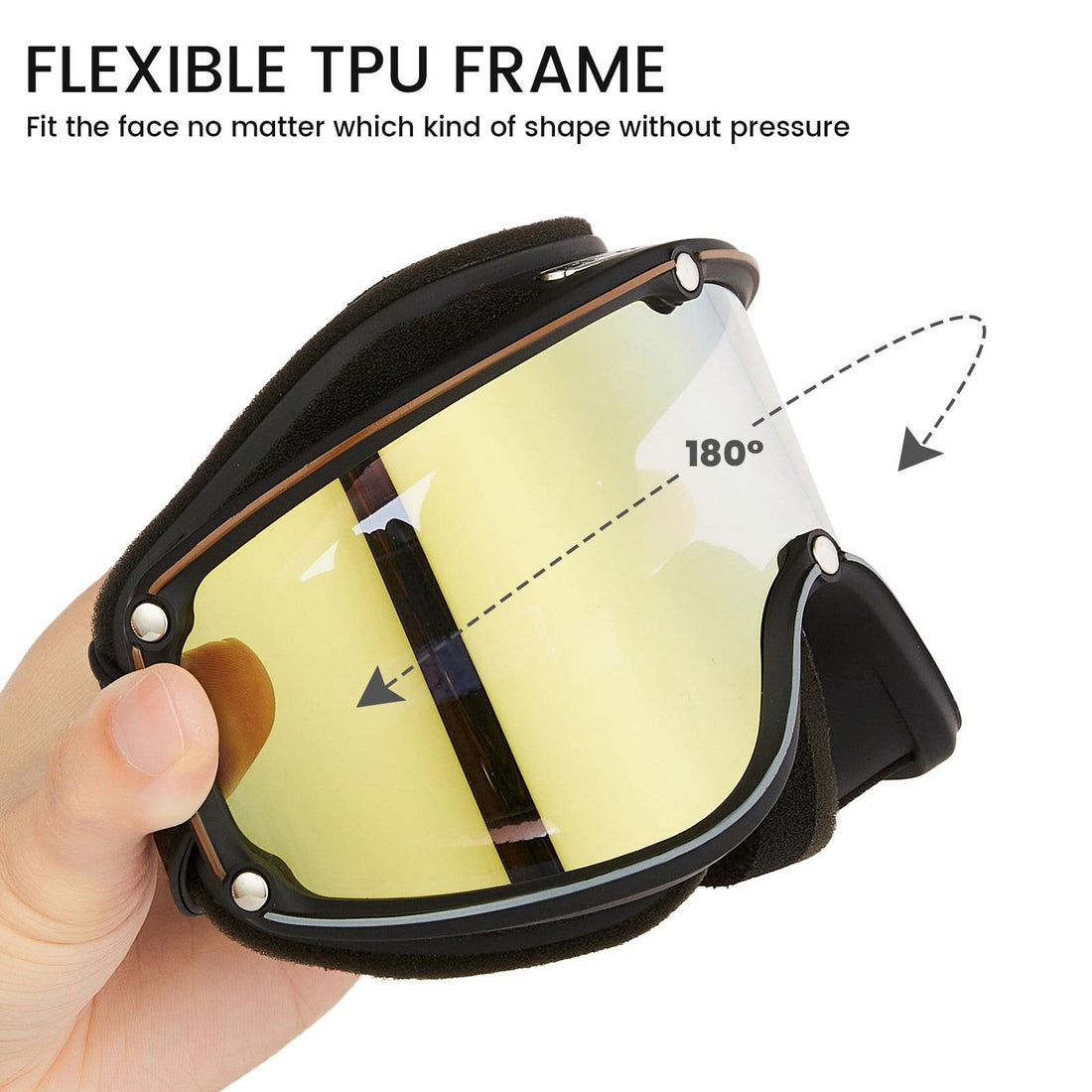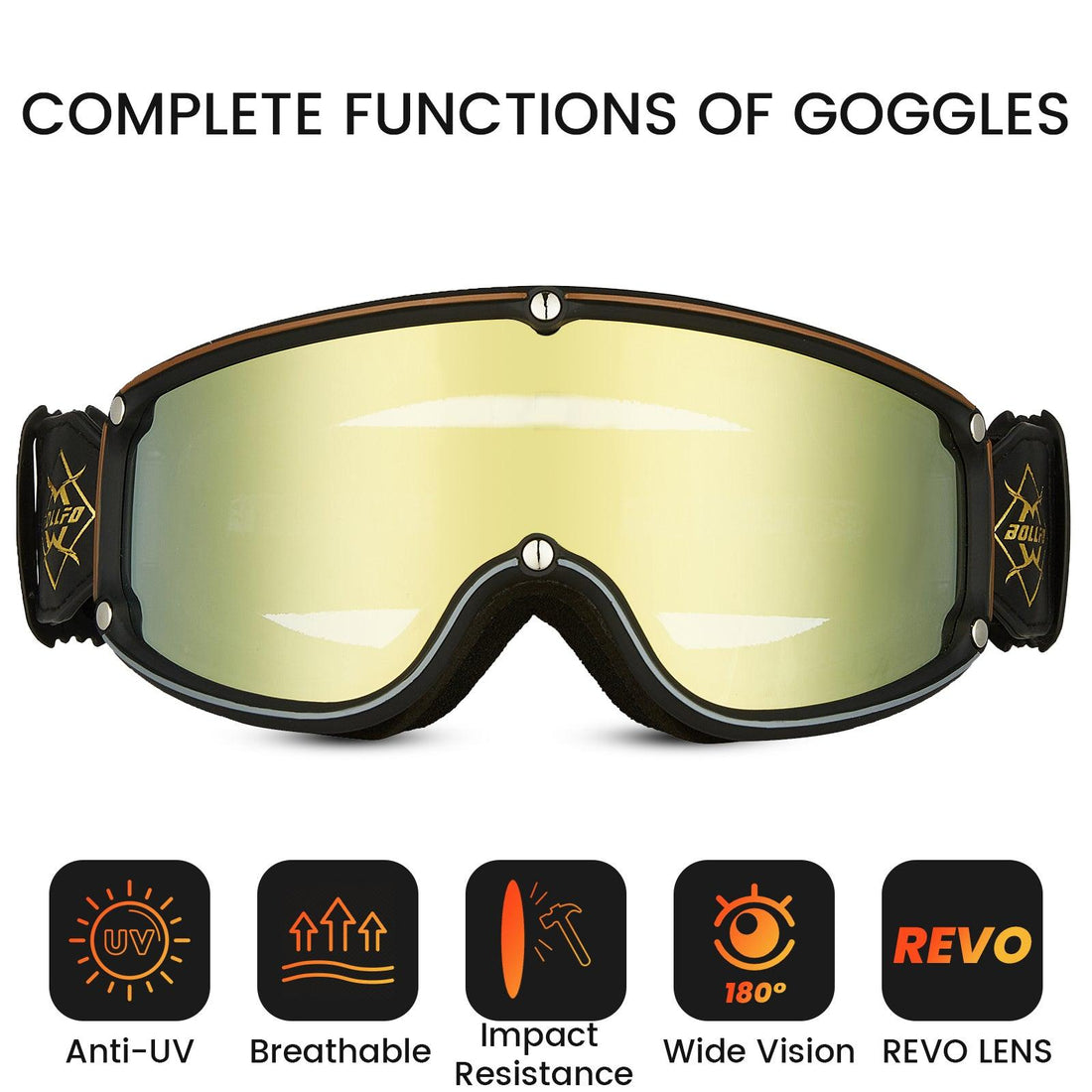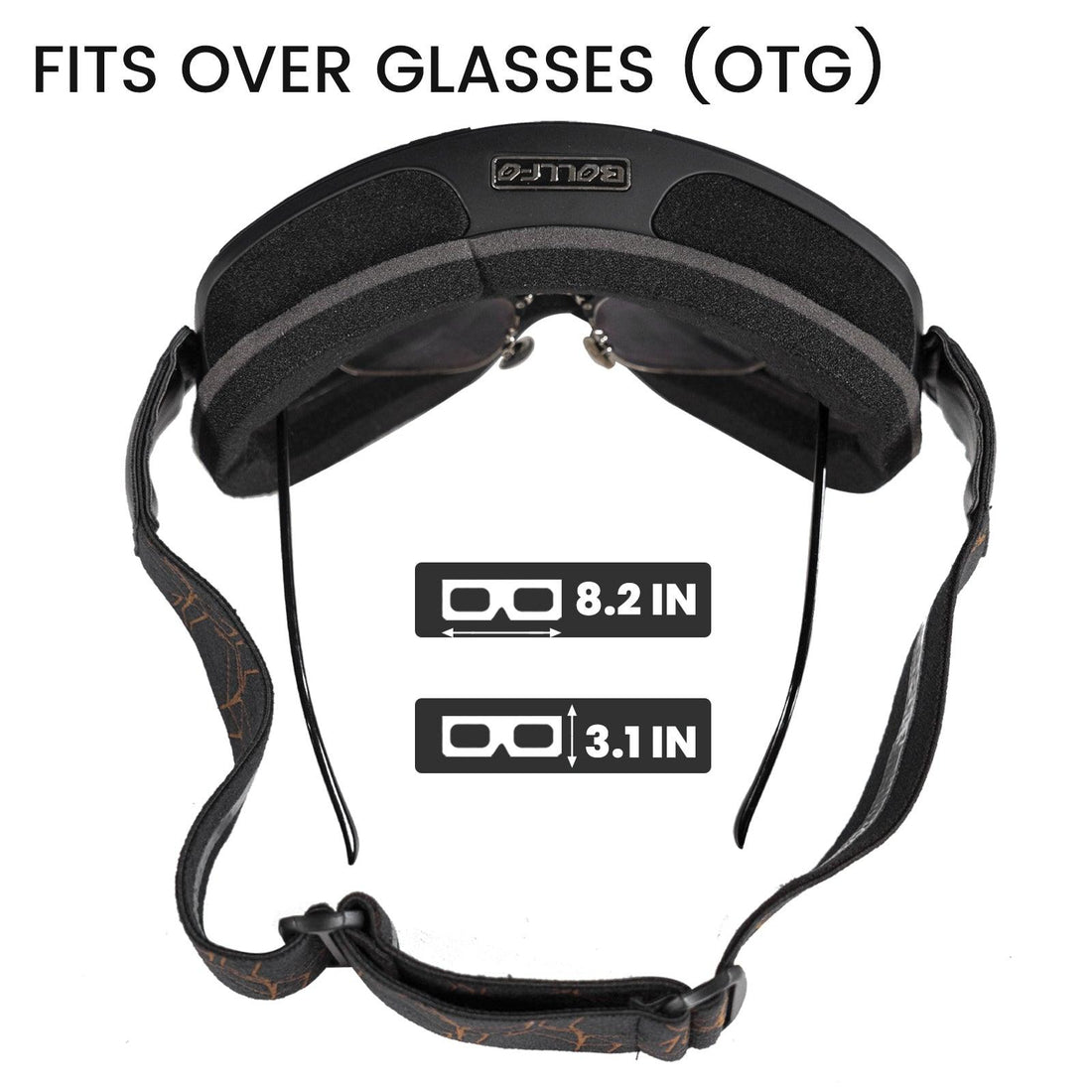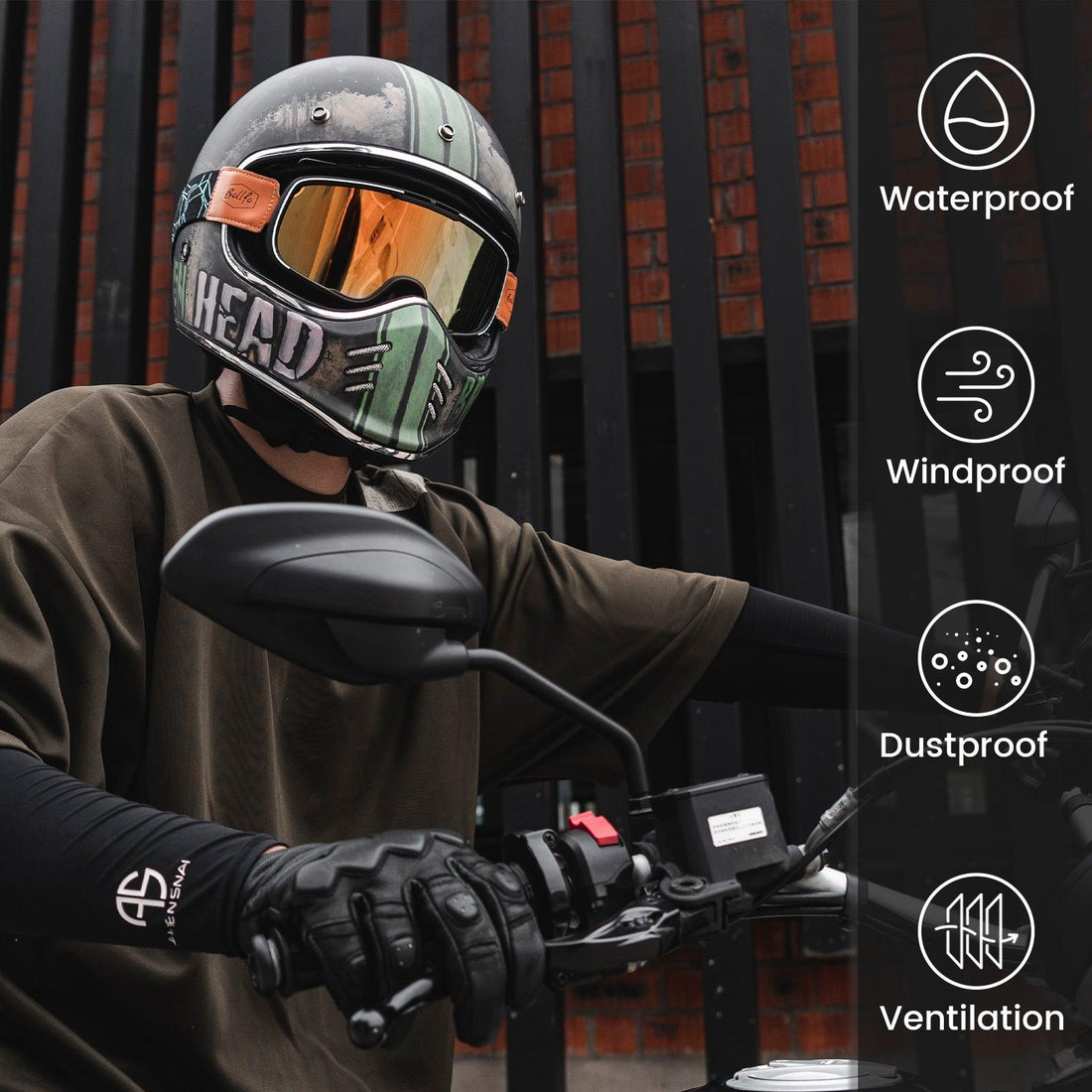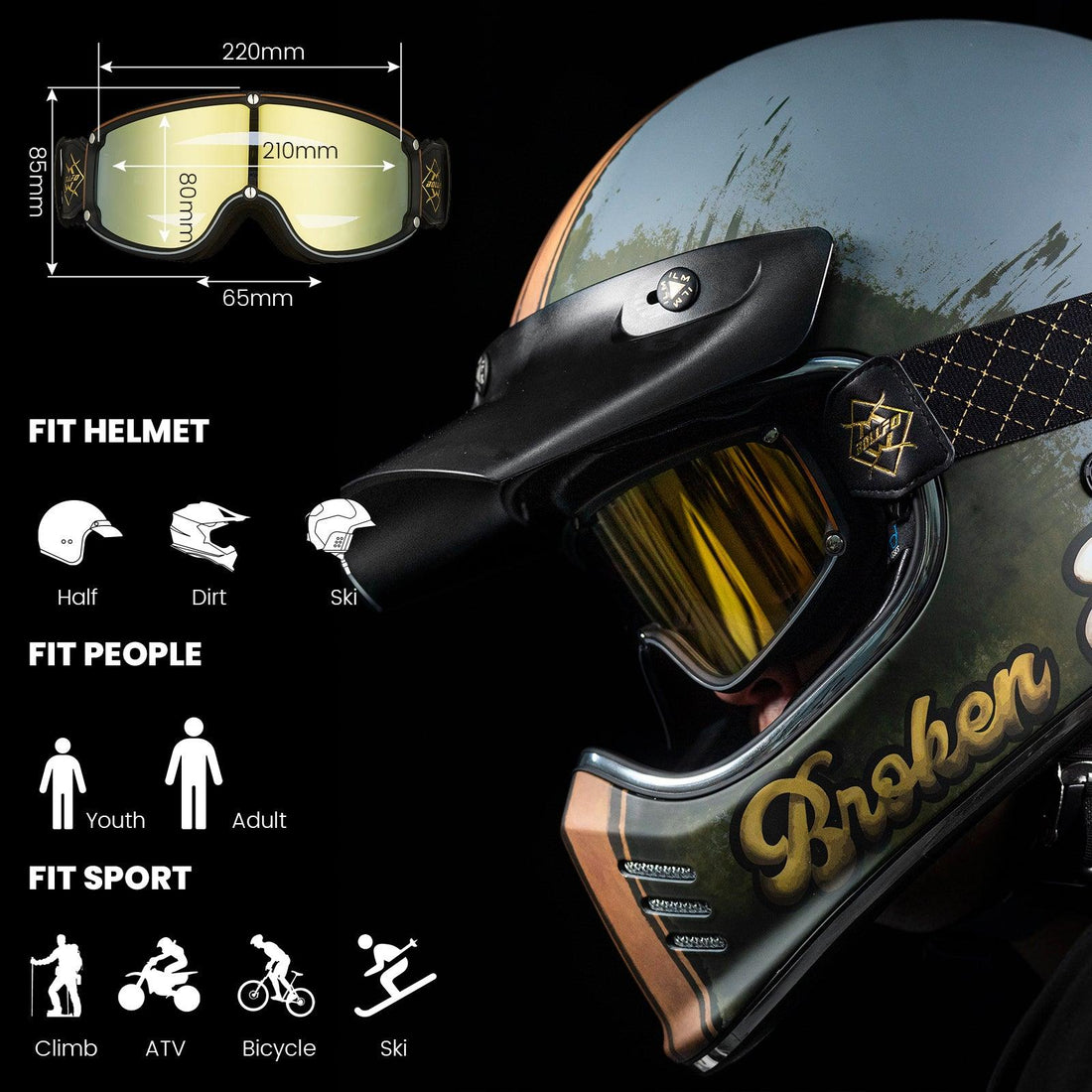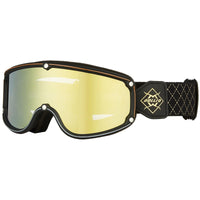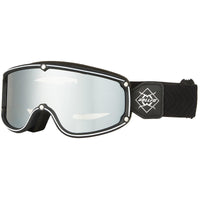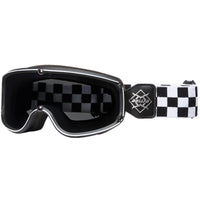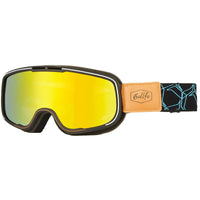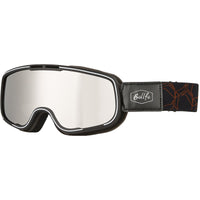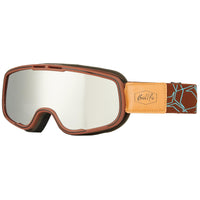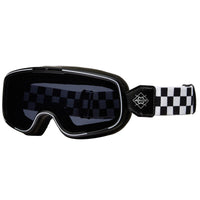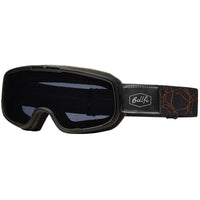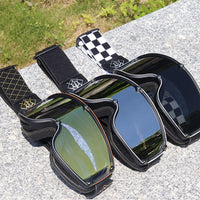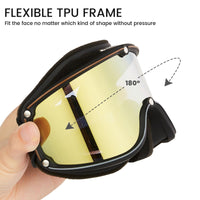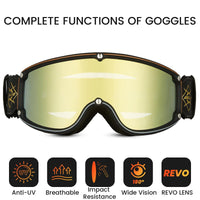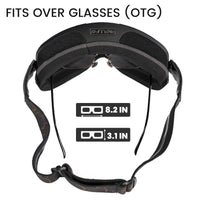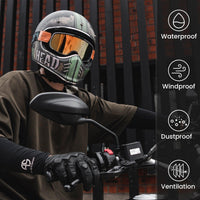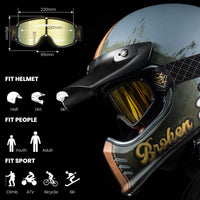 ILM Vintage Motorcycle Goggles Windproof Glasses
Product Description
【Safety & Durable】Enhanced PC Lenses and ABS Frame with three layers of sponge. Multi-functions The fiber motorcycle goggles with impact-resistant color PC Lens against wind, dust, dirt, rain, snow, sunlight, and UV rays protect your eyes safe in any outdoor sports.
【Lightweight & Bendable】The off-road goggles is lightweight with a bendable frame only, it can be stored in a glasses bag easily and conveniently no matter where you go.
【Flexible Applications】Motorcycle, dirt bike, motocross, ATV, BMX, Mtb, cross-country vehicle, offroad, snow skiing, riding, driving, snowboarding, and other outdoor sports. Greatly fit with motorcycle helmet as its frame design and the extra long adjustable and antislip elastic straps.
【Ventilation & Field of Vision】The ATV goggles will be comfortable to fit your face. The vents on the top and bottom sides help exhaust heat from the inside lens which provides a clear vision. The unique large space design allows you to wear myopic glasses inside the goggles.
【Package Including】1 x Motorcycle Goggles, 1 x Goggle Glasses Anti-fog Cleaning Cloth.
Materials: PU Resin frame and PC lens
Color: Multicolor you can choose
Size: Free Size
Features: High-quality composite shell.
Type: Motorcycle Riding/Off-Road/Dirt Bike/Motocross/ATV Safety Goggles
Function: Lightweight Windproof Dustproof Distortion-Resistant Scratch Resistant
Perfect streamlined design.
PC hardened mirror, curvy design, and antifriction make your vision more open and clear.
ILM motorcycle goggles combine your cruising style with comfort. Non-slip and high elastic wide adjustable shoulder strap that can accommodate any helmet and head of any size, and is securely mounted on the helmet.
Unique three-layer sponge design, the inner layer is soft and fits the face shape, the middle layer is sweat absorbing and heat insulation and the outer layer is comfortable and breathable, vents up and down providing you with a clear and comfortable riding experience at any time, without fogging.
The vintage motorcycle goggles is lightweight, so it is convenient to carry and will not give your eyes a burden. PC multi-color reflective lens, anti-fog, scratch resistant, 100% UV protection.
Bendable OTG frame professional windproof dustproof eyewear glasses for motorcycle motocross ATV bicycles colorful frame with colorful lens, one size fits all.
Performance
We have put countless hours into research, design, innovation, and testing our products to make sure we offer exceptional performance. Function is at the core of every new design. We are constantly looking to improve the fit, comfort, airflow, shock absorption, strength and style of our helmets and products.
Safety
We developed an in-house test lab to make sure our helmets met the highest standards of safety and quality. When the vast majority of helmet brands are choosing designs from a foreign factory's catalog, and investing in sales and marketing rather than testing, ILM still continues to rigorously test in house.