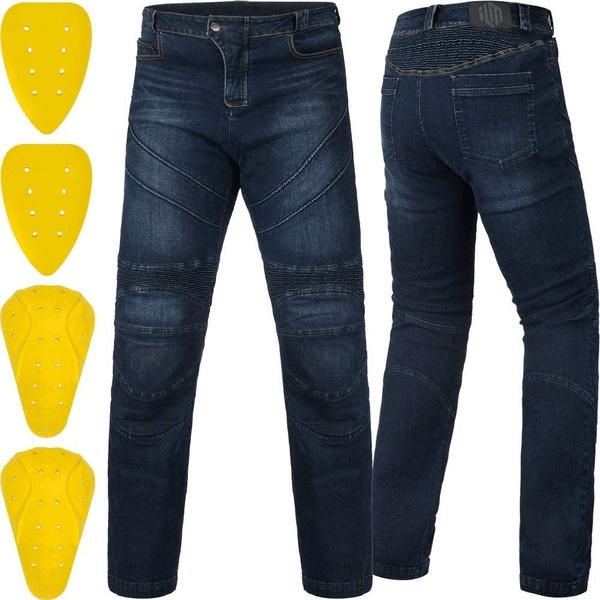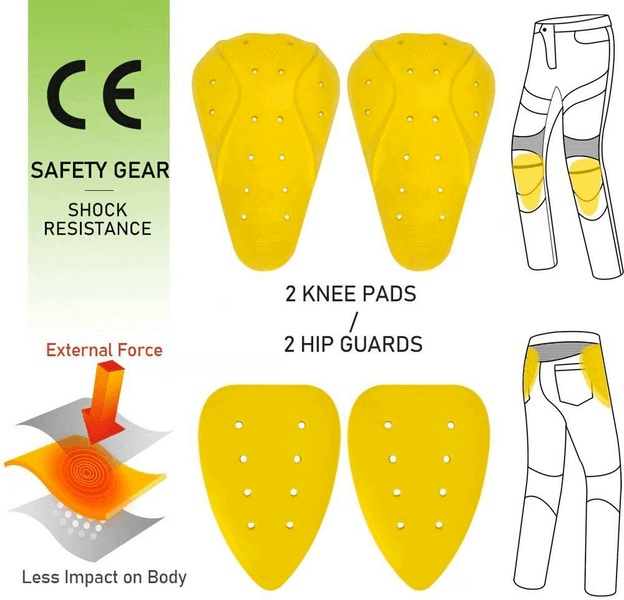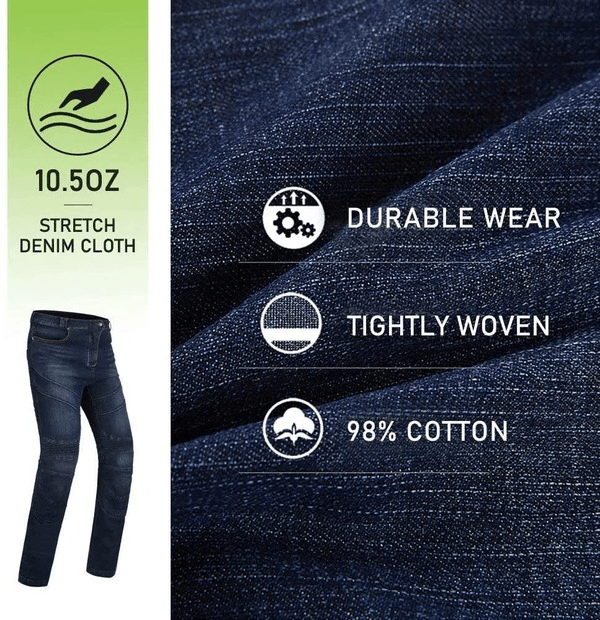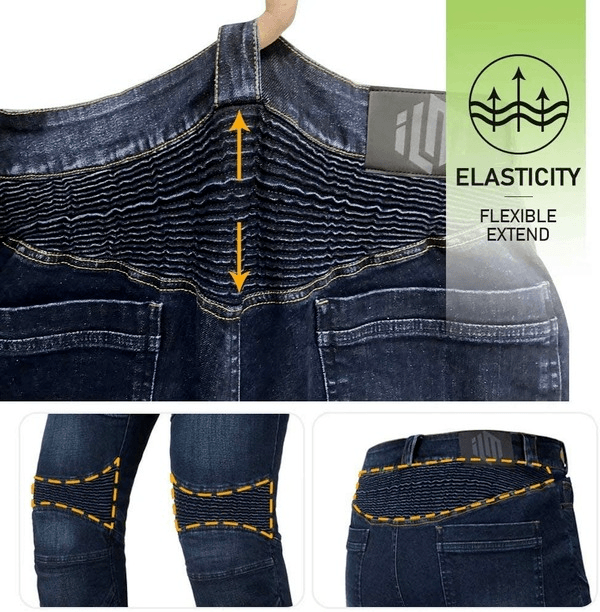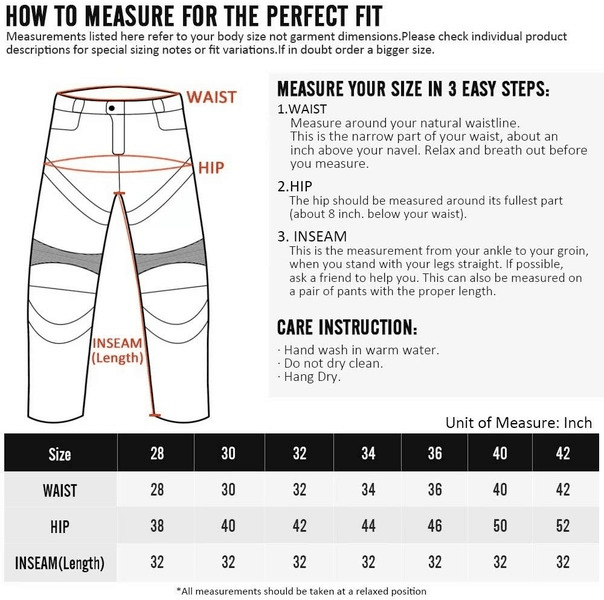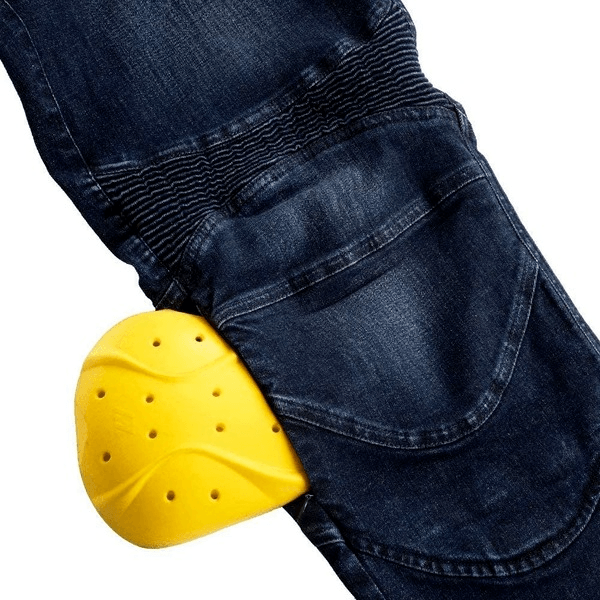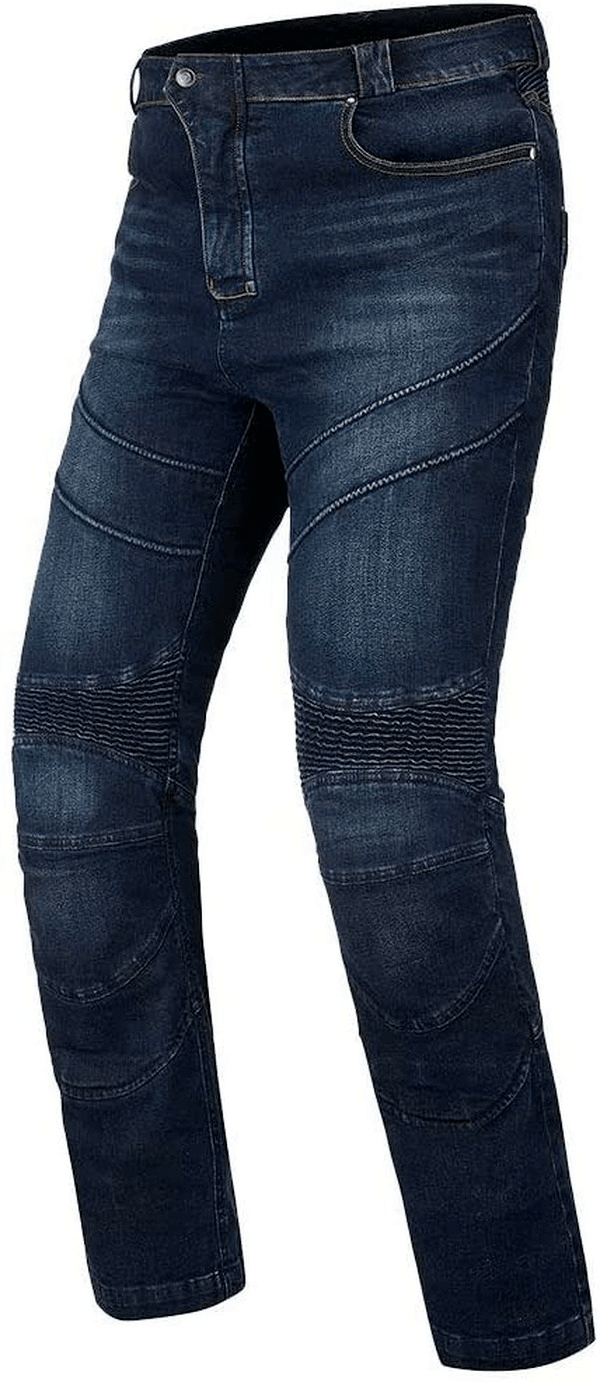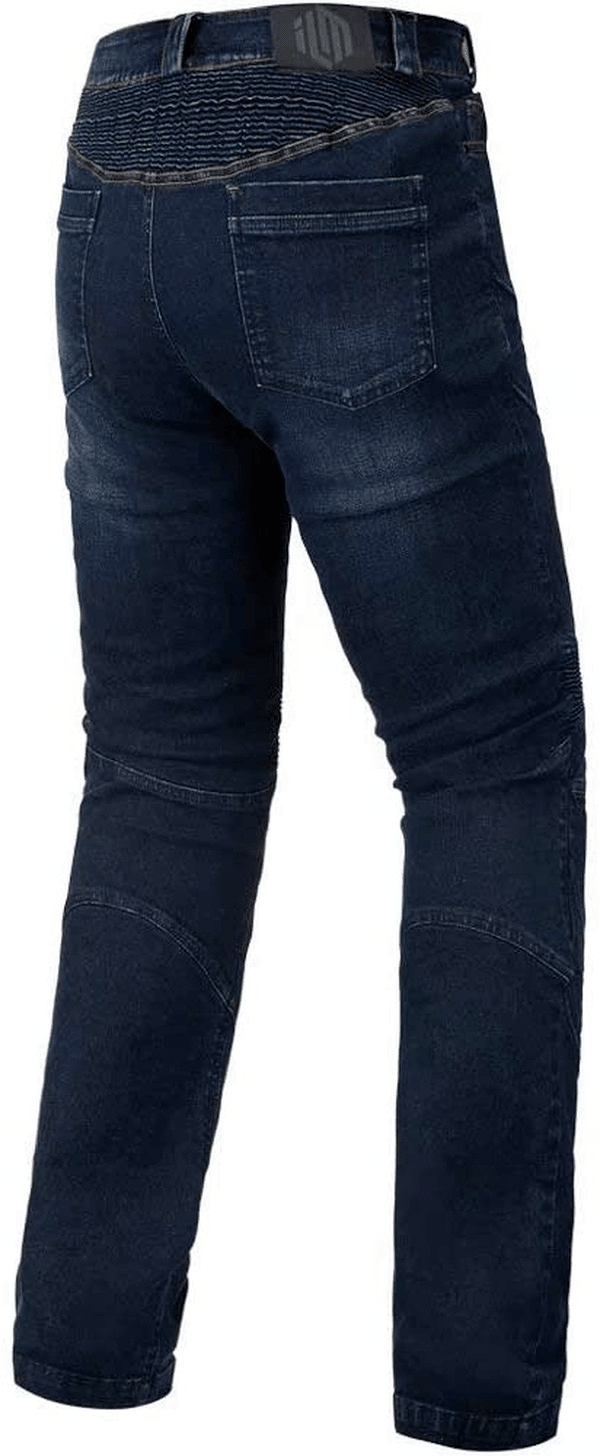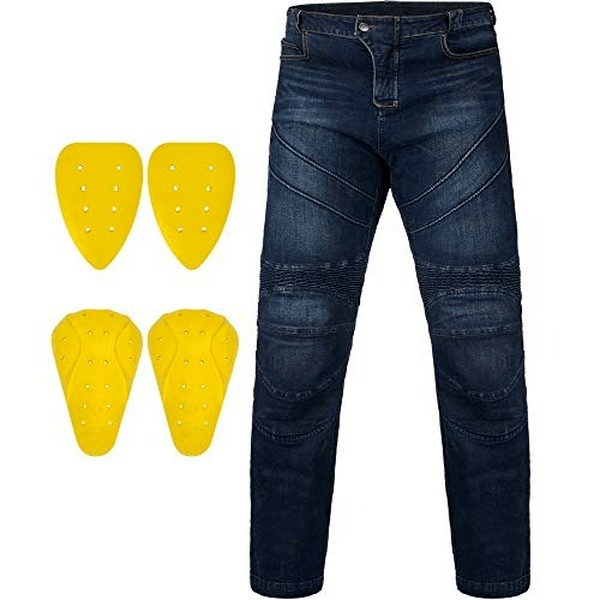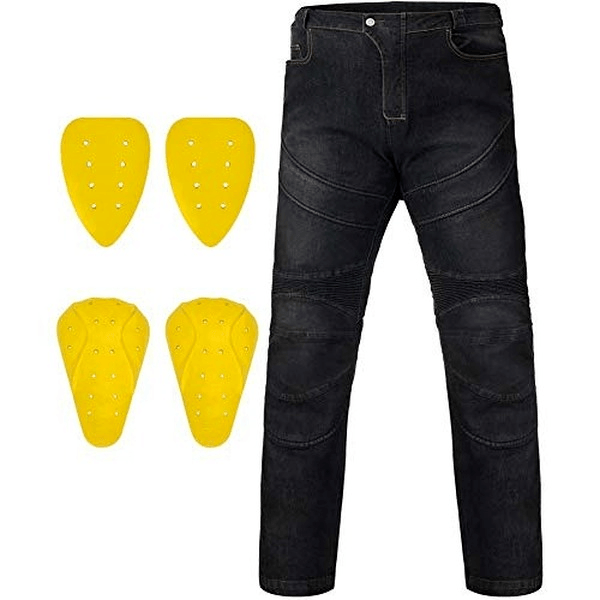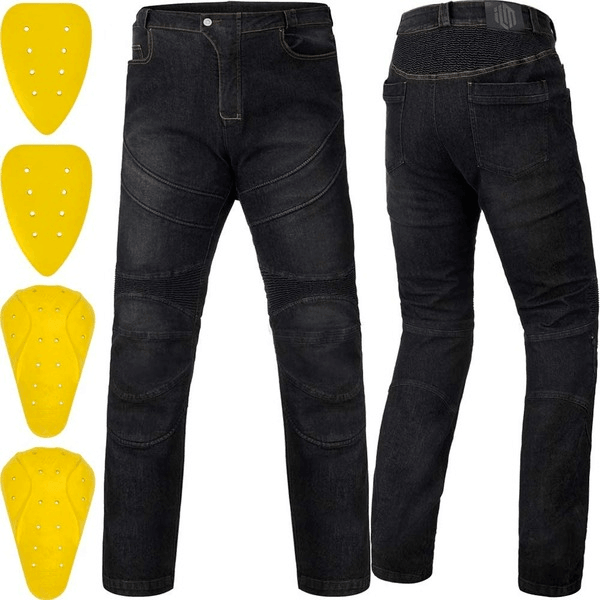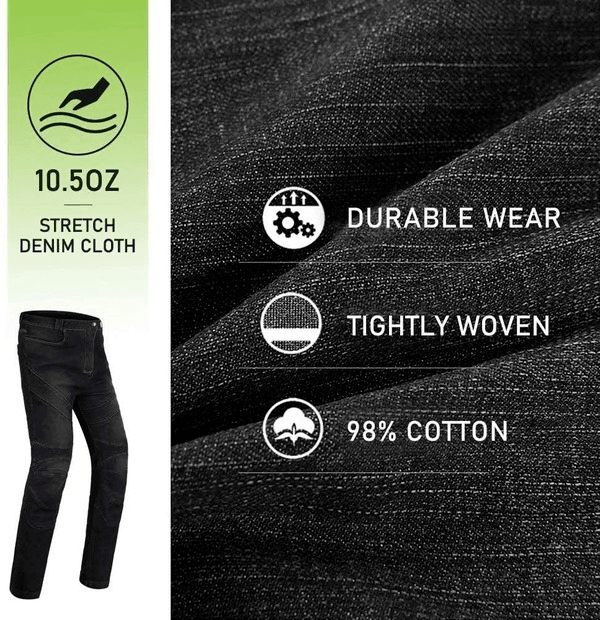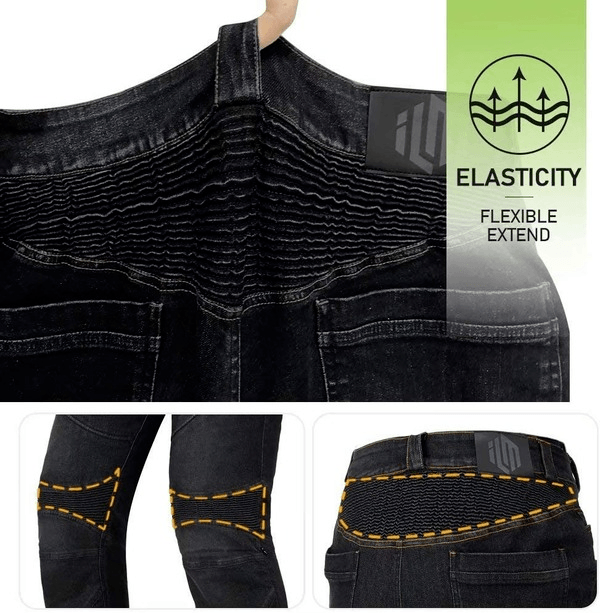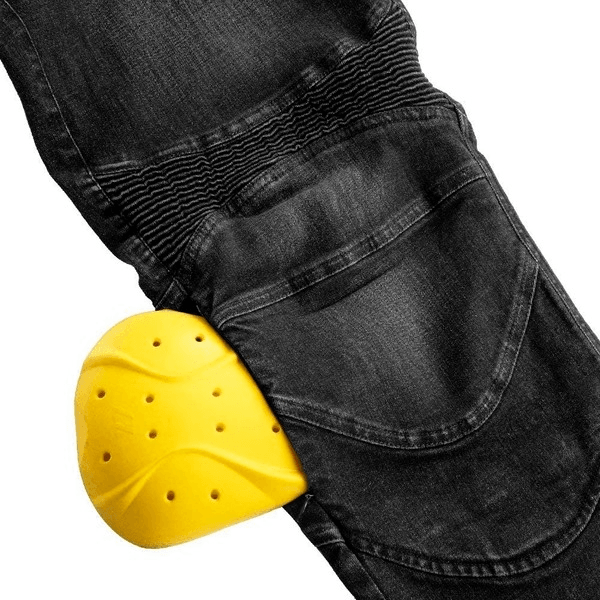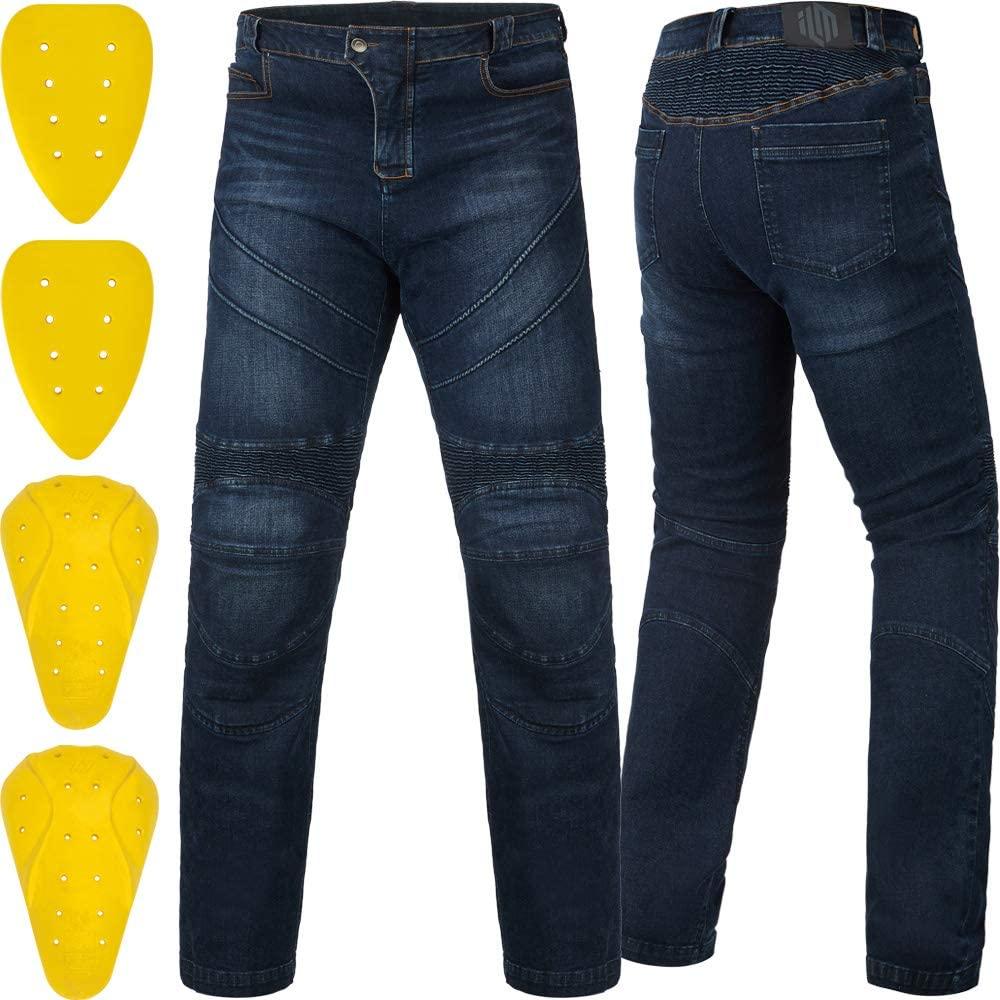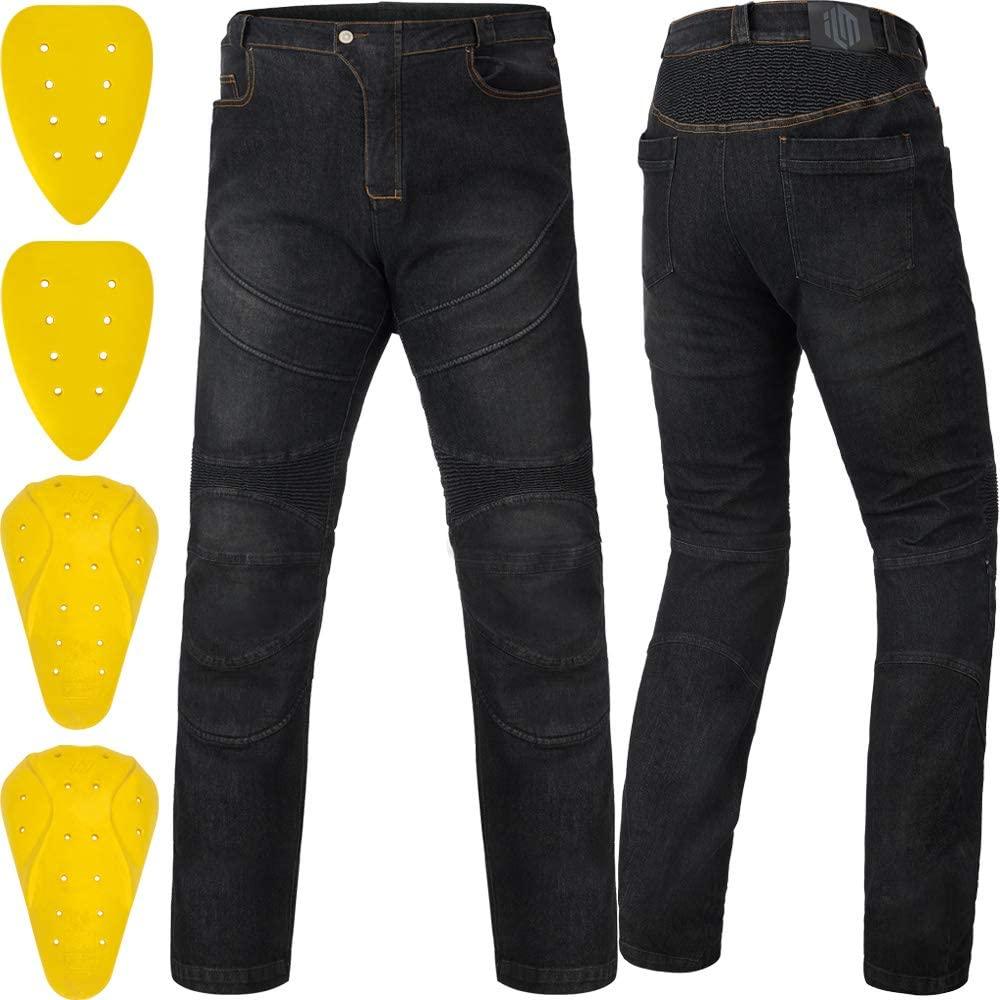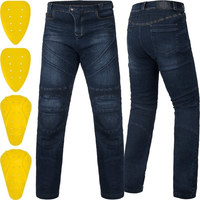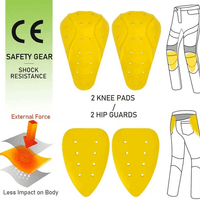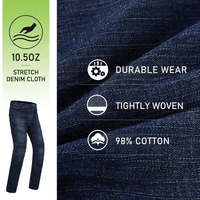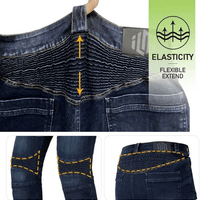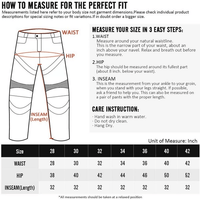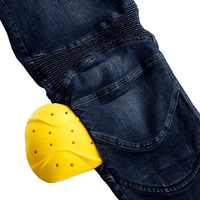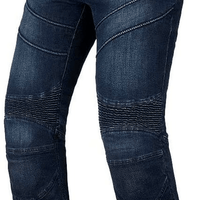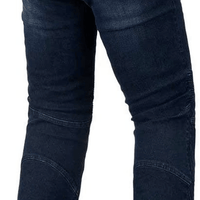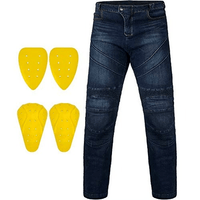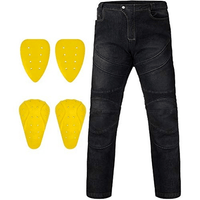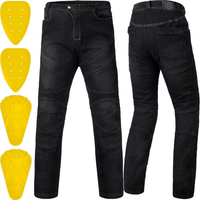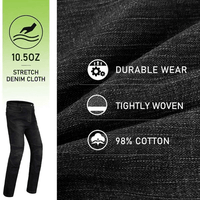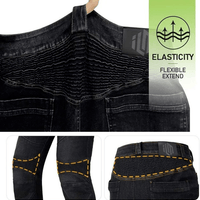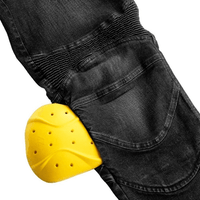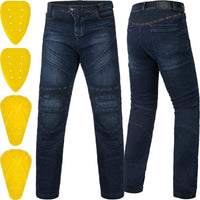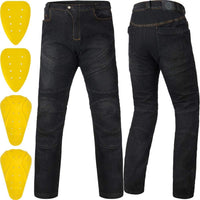 ILM Motorcycle Pants Model BJN01
Product Description
Material - 10.5oz Stretch Denim Cloth, 98% Cotton + 2% Spandex (Soft and Comfortable, Wear Resistant, Windproof, Breathable, Anti-tearing). Additional lining in the buttocks is made with Wear-resistant fabric to make these motorcycle jeans wear and scratch-resistant.
Protection - These motocross pants come with detachable CE armored knee pads and hip paddings, made with heavy-duty impact protection material. It can also be worn and provide protection when you are engaged in heavy-duty work. When you remove the pads, the jeans can be worn casually in daily life.
Better Fit - Elasticated panels at the knees and waist provides a rider with more flexibility and comfort, very ergonomic high-tech fabric of the telescopic function.
Durable - Original zippers & double safety rust-free buttons will let these men's motorcycle riding pants last for a lifetime. The double placket also gives the jeans another layer of protection.
Use Widely - These windproof and anti-fall motorcycle riding jeans can provide protection for outdoor sports such as motocross, mountain bikes, snowmobiles, ATV, bicycles, moped, adventuring, and touring. The hip and knee CE pads are further enhanced for crucial protection.
Performance
We have put countless hours into research, design, innovation, and testing our products to make sure we offer exceptional performance. Function is at the core of every new design. We are constantly looking to improve the fit, comfort, airflow, shock absorption, strength and style of our helmets and products.
Safety
We developed an in-house test lab to make sure our helmets met the highest standards of safety and quality. When the vast majority of helmet brands are choosing designs from a foreign factory's catalog, and investing in sales and marketing rather than testing, ILM still continues to rigorously test in house.