ILM 909F Dual Sport Helmet
Product Description
EXCELLENT PROTECTION-Meet or exceed both DOT (U.S Department of Transportation) and ECE (Economic Commission for Europe) safety standards, which assures top standard protection level.

THREE-IN-ONE STYLE - It can be used as a rally helmet, a full face helmet,a flip up modular helmet or an off-road helmet, ideal for dirt bike, motorcycle, mountain bike, dual sports and other outdoor riding activities.

ANTI-FOG & VENTILATION PERFORMANCE-Equipped with Pinlock EVO fog-resistant system. This motorcycle helmet also has a ventilation system of air vents and breath guard to reduce fog and wind noise while allowing cool air to pass through.

LOCKING SYSTEM- Large lock release button converts the helmet instantly and easily into an open-face configuration even when you riding with gloves. All-new flip up locking system could prevent chin guard from dropping when the helmet in the fully-opened position.

INRERIOR & COMFORT LEVEL- This motorcycle helmet has the Comtex interior liner made up from moisture-wicking fabric. ILM's Comtex technology not only provides comfort to the rider's face but also helps with breathability and ventilation. The inner pads is also super soft to better fit the contours of the user's head.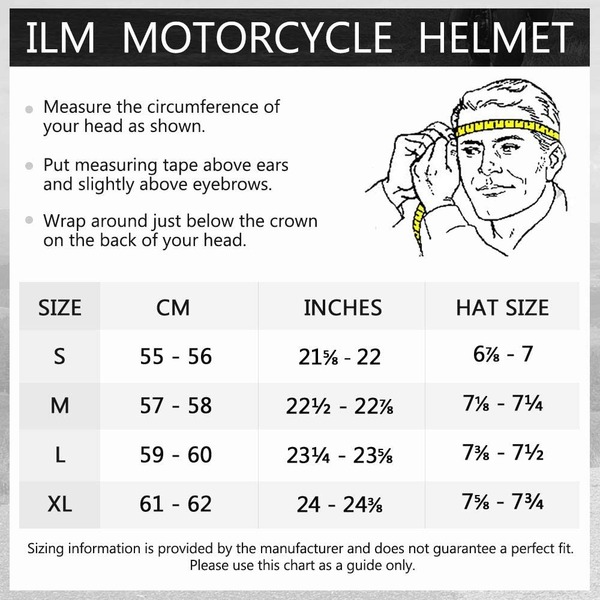 Performance
We have put countless hours into research, design, innovation, and testing our products to make sure we offer exceptional performance. Function is at the core of every new design. We are constantly looking to improve the fit, comfort, airflow, shock absorption, strength and style of our helmets and products.
Safty
We developed an in-house test lab to make sure our helmets met the highest standards of safety and quality. When the vast majority of helmet brands are choosing designs from a foreign factory's catalog, and investing in sales and marketing rather than testing, ILM still continues to rigorously test in house.